Berry Bros.
& Rudd Partners
A Vertu phone is the ultimate expression of style, durability and rarity. The owner of a Vertu phone is able to unlock a world of exclusive experiences, and the exceptionally sought-after handsets effortlessly combine cutting-edge technology with the most fashionable designs imaginable. Here at Berrys we are proud to be one of the few companies included in Vertu's exclusive Concierge Service, their bespoke, global lifestyle assistance service, and we are delighted to provide advice and suggestions for Vertu customers eager to learn more about the world of wine.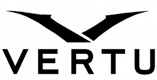 The Royal Albert Hall needs no introduction, having established itself in 1871 as one of the most well-known and popular locations for hosting music concerts, exhibitions, award ceremonies and a whole range of other appreciations of Arts and Sciences. These days the Hall continues to provide some of the finest entertainment in London, nay, the world, and Berrys are delighted to be affiliated with such a longstanding piece of British culture.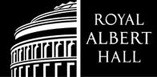 The very first Curzon Cinema, in Mayfair, was established in 1934, and is now one of London's oldest and most prestigious art-house cinemas. Curzon represents the benchmark for reflecting only the highest standards of independent and international film, and today its several cinemas spread across London remain one of the most luxurious treats for any cinephile.