Warehouse Shop:
Meet the Team
Whether you are looking for a particular bottle to celebrate a special occasion or just something to enjoy at home on a Friday evening, our experienced and knowledgeable shop team are always on hand to offer advice and help you find the perfect bottle.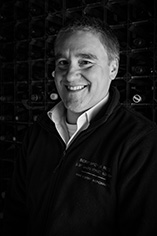 Leon Reilly
Shop Manager
With a family home on the Bordeaux Right Bank, Leon has grown up with a passion for wine – indeed, he still delights in discovering the region's Petits Châteaux. After graduating with a politics degree from Bristol, Leon worked in the world of Lobbying and PR before spending a decade running his own photography business. Hanging up his camera, he completed his WSET qualifications in his spare time before coming to work for Berry Bros. & Rudd.
Although weaned on Bordeaux, Leon's other favourite regions are California and Cognac. When not sharing his wine enthusiasm with anyone who will listen to him, Leon can be found spending time with his partner and two children.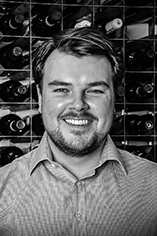 Roman Kauls
Wine Advisor
After seven years spent working front of house at two Four Seasons Hotels, German-born, Roman's passion for wine was truly ignited when he visited Opus One and Quintessa in Napa Valley.
His favourite wine is probably a wonderfully constructed Riesling (German of course).
When not spending time expanding his knowledge of wine, Roman enjoys playing golf and cooking for friends.
Theodor Svedberg
Wine Advisor
Theo instantly fell in love with the more glamorous side of the wine trade, during time spent working at Chateau Lynch-Bages and Boschendal in Franschhoek. However three years doing a BSC in Viticulture and Oenology taught him the hard work and science involved in winemaking. Having undertaken work experience down in the cellars at St James's, he says it is wonderful to be back working at Berry Bros. & Rudd.
He is still enjoying exploring different wine regions, but his current favourites are red wine from Australia, white wines from Burgundy, and sweet wines from Tokaji.
Outside of wine, Theo enjoys going to art galleries, and exhibitions. He also enjoys cooking, and watching football.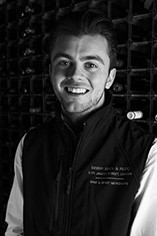 Ben Foxley
Wine Advisor
Ben joined Berry Bros. & Rudd on a permanent basis in April 2014 after leaving university with a degree in Property Management and Investment.
He has always felt passionately about food and wine since a young age, having been introduced to the world of wine by his father and uncle. Ben is looking forward to enhancing his wine knowledge during his time with Berry Bros. & Rudd.
Outside of wine, Ben enjoys watching and playing sport, including football and cricket. He also enjoys cooking and watching live music.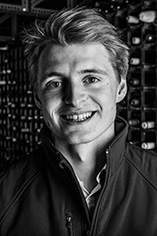 Harry May
Wine Advisor
Harry joins the Warehouse Shop from our Customer Service team, having gained a thorough understanding of the inner workings of the company. Following work experience in Athens with a Greek wine and spirits distributor, as well as a producer in the Douro Valley, Harry was certain that the wine trade was for him.
Harry's two greatest passions are fine wine and good food, closely followed by rugby (spectating rather than playing). At the moment he is most interested in classic wine regions – in particular Champagne, red Bordeaux and Port, but he is keen to explore all the world's wine-producing areas.