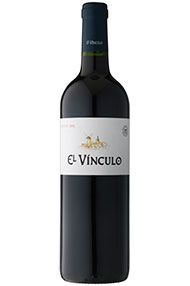 2005 El Vínculo Reserva, Bodegas Alejandro Fernández
Red | Drink now | Bodegas Alejandro Fernandez | Code: 13732 | 2005 | Spain > La Mancha | Tempranillo/Tinto Fino | Medium Bodied, Dry | 14.0 % alcohol
The Story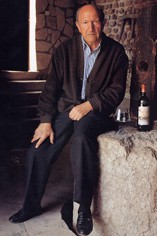 Producer
Alejandro Fernandez established Pesquera Bodega in Ribera del Duero in 1972 and has been hugely influential in the resurgence of this important wine-producing region. Without any formal enological education or training, he started his bodega as a second career and, against all odds, won international acclaim. By the early 1980s, Pesquera had forced the official Spanish wine organizations to re-write the rules, and Ribera was granted official D.O. status in 1982. By the late 1980s, the bodega was having a cult following in the United States and gathered much praise from critics, including a feature story in Parker's Wine Spectator. In 2008, Spain's Ribera del Duero region will join the ranks of Rioja and Priorat by receiving an upgraded status to Denominación de Origen Calificada (DOCa).
Named after his hometown, Pesquera now has 65 hectares of vineyards superbly sited on well-drained south-facing gravel banks. The region's high altitude (2,000 to 2,500 feet above sea level) and continental climate are major quality factors. Hot days drive the grapes' sugar content up, while cold nights maintain acidity high, resulting in concentrated, fleshy wines. Vine diseases and rain at harvest are rare in this extreme continental climate, a fact that allows Fernandez to harvests slowly and late, to achieve optimum ripeness and balance.
The wines are made from 100% Tinto Fino (Tempranillo) grapes. In traditional Rioja winemaking, Tempranillo has become known for its elegance, while in Ribera del Duero, and particularly in Pesquera wines, it stands for deep colours, lush, ripe fruit flavours and power, with plenty of smoky oak influence. Long macerations (up to 26 days) increase extraction of colour and tannin. The Crianza wines are matured in a mixture of French and American oak barrels for 20-24 months, while the Reservas and Gran Reservas spend a minimum of 30 months in small oak barriques. The wines are bottled unfined and unfiltered.
Success continues for Fernandez with a second property in his Ribera del Duero portfolio; Condado de Haza has 200ha of Tempranillo vines planted in 1989. Since 1995 it became a complete and self-sufficient winery encompassing the whole winemaking process from the vine to the bottle.
Grape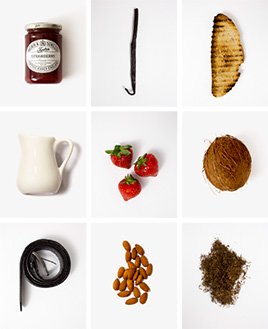 A high quality red wine grape that is grown all over Spain except in the hot South - it is known as Tinto Fino in Ribera del Duero, Cencibel in La Mancha and Valdepenas and Ull de Llebre in Catalonia. Its spiritual home is in Rioja and Navarra where it constitutes around 70% of most red blends.
Tempranillo-based wines tend to have a spicy, herbal, tobacco-like character accompanied by ripe strawberry and red cherry fruits. It produces fresh, vibrantly fruit driven "jovenes" meant for drinking young. However Tempranillo really comes into its own when oak aged, as with the top Riojas where its flavours seem to harmonise perfectly with both French and American oak, producing rich, powerful and concentrated wines which can be extraordinarily long-lived.
In Ribera del Duero it generally sees less oak - the exception being Vega Sicilia where it is blended with Cabernet Sauvignon and Merlot and then aged for an astonishing 7 years in oak and is unquestionably one of the world`s greatest wines.
Region
The autonomous province of Castilla-La Mancha lies in central Spain, and is bordered by Castilla y León, Madrid, Aragon, Valencia, Murcia, Andalusia, and Extremadura. It is known as the setting for Don Quixote's Spanish novel.
Castilla-La Mancha is the powerhouse of the Spanish wine industry, producing almost half of Spain's vinous output, from a range of grape varieties: Albillo, Parellada, Torrontés, Moscatel, Merseguera, Pardilla, Macabeo (Viura), the local Malvar and the prolific Airén for easy-drinking, crisp, squeaky-clean whites. Tempranillo (locally known as Cencibel) Garnacha Tinta, the local Moravia, Cabernet Sauvignon, Merlot, Syrah, Monastrell are used principally for reds and rosado (rosé) wines.
Castilla-La Mancha incorporates the following DO appellations with various winemaking traditions and varying degrees of success: the heavyweights of La Mancha and Valdepeñas, and the lesser-known Almansa, Ribera del Júcar, Méntrida and Manchuela. Since the late 1990s, the local wine industry has progressed in leap and bounds to become a source of modern-styled, easy-drinking, excellent value for money wines.
La Mancha is the biggest wine region in Spain, producing over 700,000 hectoliters of wine annually. It occupies the southern portion of the Castilla-La Mancha region just south of Madrid, stretching between the Montes de Toledo and the western spurs of the Cerros de Cuenca.
Since the early 1990s, wines from this arid, windswept, 600-metre-high plateau have left behind their (often literally) murky, bland and poor-quality past, and been reinvented as progressive, modern and good value. A driving force in La Mancha's remarkable transformation has been the involvement of wineries from Spain's finest wine regions, who have injected considerable amounts of money into the area. These pioneers include Ribera del Duero's Alejandro Fernández (El Vinculo), Martinez Bujanda (Finca Antigua) and the maverick owner of Marqués de Griñon, Carlos Falco, from Rioja, and the Jerez/Sherry behemoths Osborne and González Byass.
Wines range from fruity, approachable, value-for-money examples (often made in high volumes to individual specifications from supermarkets and large retailers) to top quality, expressive, serious wines made in small quantities, often using experimental techniques and bespoke varietal clones.
Wines range from fruity, approachable, value-for-money examples (often made in high volumes to individual specifications from supermarkets and large retailers) to top-quality, expressive, serious wines made in small quantities, often using experimental techniques and bespoke varietal clones.
The reds are typically firm, ripe and fruity with a nice balance of toasty oak. They are made principally from Tempranillo (aka Cencibel), followed by Cabernet Sauvignon, Merlot, Syrah and Monastrell. The most common white varieties are Airén, Albillo, Macabeo, Merseguera and a little Sauvignon Blanc and Chardonnay. The whites show a wonderfully clean, modern character with subtle flavours and frequently offer excellent value.
Castilla-La Mancha is also home to Dominio de Valdepusa and Finca Élez, two of Spain's 'private wine regions', called Vinos de Pago DO (Denominación de Pago) that refer to single-estate wineries, each with their own rules and regulations. The classification of Pago was created in 2003 and bestows DO status on outstanding single estates, even if they are located outside an existing DO area.
Recommended Producers: El Vinculo (Alejandro Fernández)
Customer Reviews
Questions And Answers