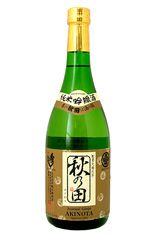 Akino Ta, Junmai Ginjo, Hideyoshi Brewery (15.5%)
The Story
Producer
Suzuki Shuzoten is one of the oldest continually operating sake houses in Japan, and one of Akita's most well known and respected breweries. Founded by Matsuemon Suzuki in 1689, the brewery has been run by the Suzuki family for 19 generations. The name Hideyoshi was given to the brewery by the local lord Satake. It is said that he tasted all of the sake in Akita and judged the sake of this brewery to be the very best. Excellence and goodness refer to the high quality of the brewery's product, while the combination of the two words form the name of the legendary feudal warlord Toyotomi Hideyoshi. For over three centuries, Suzuki Shuzoten has strived to live up to the high standards set by the Hideyoshi name.
Grape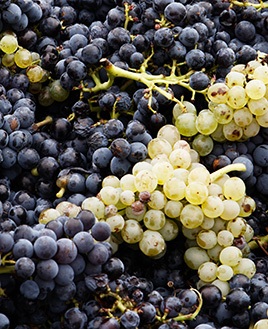 Alcoholic beverages made from rice, are based on the fermentation of rice starch which converts to natural sugars and alcohol. Unlike the production of beer which utilises mashing to convert starch to sugars, the rice beverage making relies on action of acids or enzymes like amylase.

Rice-based beverages typically have a higher alcohol content, 18%–25% abv, than still wine (9%–15%), and a higher alcohol content than the standard beers (usually 4%–6%).

Sake (a Japanese rice-based brewed alcohol) is misleadingly referred to as Rice Wine, although unlike wine, in which alcohol is produced by fermenting sugar that is naturally present in grapes, sake is produced by means of a brewing process more akin to beer.
Customer Reviews
Questions And Answers