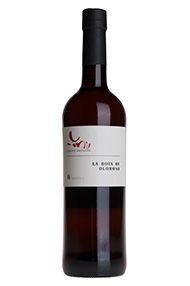 Oloroso Montilla, La Bota 46, Pérez Barquero, Equipo Navazos
White | Ready, but will keep | Equipo Navazos | Code: 25683 | Sherry > Oloroso | Pedro Ximénez | Medium Bodied, Dry | 21.0 % alcohol
The Story
Producer
The story of Navazos Project is the story of a passion, a passion shared by an ample group of lovers and connoisseurs of traditional Andalusian wines. Aware of the sleeping treasures that rested buried in the cellars of Jerez, Sanlúcar and El Puerto, as well as in and around Montilla, they have decided to rescue some of these jewels and bottle them in very limited series for their own enjoyment and that of friends from Spain, Germany, the United Kingdom and the U.S., mostly friends from the wine world: oenologists, wine writers, distributors, sommeliers, as well as deeply knowledgeable aficionados.

It all began in December of 2005 during a visit to a small and antique bodega in Sanlúcar, when these Sherry lovers "discovered" several dozen butts of an exceptionally fine old amontillado that had spent twenty years without running, unsold. They selected the equivalent volume of a butt and bottled it privately under a brand name that evokes Edgar A. Poe's popular story "The Cask of Amontillado": La Bota de Amontillado NAVAZOS. These scarce 600 bottles triggered the hunting activities of Equipo Navazos ('Navazos Team'). Another two selections, still exclusively intended for private circulation, would appear along 2006. The results aroused great enthusiasm among this reduced circle of partners, and limited releases of later selections appeared in the market through several important distributors that had participated in the venture from the beginning.

The wines are bottled in limited series, in successive numbered editions of dated releases (the date of each saca or withdrawal has been precisely stated on the label) so that aficionados can deliberately compare different editions of the same solera if they so desire. This also enables a precise following of their evolution, since—like all great wines—these are expected to evolve during their bottle life. The first editions were made available exclusively within a private circle, so, should you find any one around by chance, its origin will be invariably the reduced quota of one in the thirty or so private "partners" whose support and enthusiasm have made this project possible.


Grape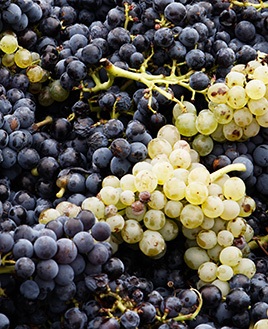 Region
Oloroso Sherries, made from Palomino grapes, are by default dry, amber- to mahogany-coloured with pronounced nutty fragrance and flavours, full, vinous body and persistent finish. The alcohol content varies between 17º and 22º.
The sweet version is sweetened before bottling with luscious, sticky, treacle-thick wine made from Pedro-Ximenez grapes. Sweet Olorosos are really hedonistic, combining aromas and flavours of molasses, figs, prunes and melted toffee overlaid by sweet spices (cinnamon, cloves, liquorice) .
Olorosos are not allowed to grow the flor yeast during the maturation, so they lack the fresh yeasty/salty taste of the Fino and Amontillado sherries. Without the layer of flor, Olorosos undergo a more intense oxidative exposure that imparts the characteristic nutty flavours. Precisely because their long oxidative ageing, they are among the longest-lived wine styles. Sweet Olorosos are perfect companion to caramel and dried fruit desserts, cakes and blue cheeses.
Cream sherry, Amoroso, and Brown sherry are different styles (in terms of sugar content) of PX-sweetened Oloroso.
Customer Reviews
Questions And Answers