2013 Malvasia Bianca 'Krita', L'Astore Masseria, Puglia
White | Drink now | L'Astore Masseria, Puglia | Code: 27318 | 2013 | Italy > Puglia > Salento | Malvasia (Malmsey) | Light-Medium Bodied, Dry | 13.0 % alcohol
The Story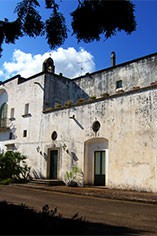 Producer
The history of this model Puglian estate mirrors that of the province, being built on the foundations of olive groves, grape growing and a limestone bedrock. Paolo Benegiamo's medical family have owned the 100-hectare L'Astore Masseria property near Cutrofiano on the Salento peninsula since the 1930s, but it was not until 2005, with the demise of the bulk market, that their first commercial label came out. Bottle production of 80,000 per year is now at twothirds of capacity, focusing on the indigenous varieties Negroamaro, Primitivo and Malvasia Bianca. They have been certified organic since 2010.



Grape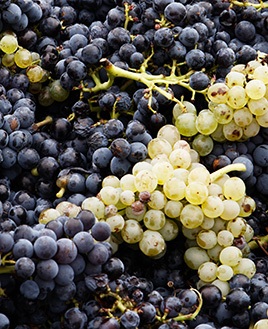 Malvasia is a catch-all for a family of ancient Mediterranean grapes known as Malvasia, Malvoisie or Malmsey; their origins lie in Asia Minor and their relevance in decline.

Malvasia is responsible for producing a range of wines styles and colours; red and white, dry, sweet and sparkling. Perhaps better known for its ameliorative effect on Tuscan Vin Santo, providing honeyed smoky fruit intensity, while in Portugal& Madeira it reveals itself as Boal (Malvasia Fina) & Malmsey (Malvasia Candida) in the production of fortified wines.

Massimo Romeo is a source of top-class Vin Santo di Montepulciano, while Barbeito is famed for its Malmsey Madeira.
Customer Reviews
Questions And Answers