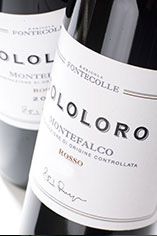 2007 Montefalco Rosso, 'Sololoro', Az. Agr. Fontecolle, Umbria
Red | Ready, but will keep | Fontecolle, Umbria | Code: 9108 | 2007 | Italy > Umbria > Montefalco Sagrantino | Other Varieties | Medium Bodied, Dry | 13.5 % alcohol
The Story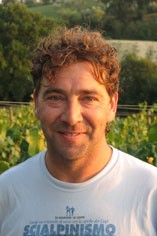 Producer
Originally from Rome, the Pompili family have been grape-growers (vignaoli) since the 1960s. During the 1990s they began to experiment by bottling their own fruit, culminating with Duccio (Aldo) Pompili, the latest generation, making the switch to winemaker (enologo) in 2003.

The tiny (4.5ha) Fontecolle estate (7.5 ha of ancient olive trees) is planted predominantly to Sagrantino at 450 metres on steep free-draining stony soils. Further down the hill, on flatter deeper clay-rich soils is also found some Sangiovese, Merlot and Cabernet Sauvignon; ingredients for the Montefalco Rosso. Duccio tends his vines without recourse to pesticides or herbicides, but refuses to get drawn into a discussion about organics.

Fermentation of only free-run juice takes place in 20hl small static stainless-steel vats before being transferred to new and used french 500 litre Saury tonneau for malo and affinamento/elevage.

The Montefalco Rosso, generally a blend of 60% Sangiovese, 15% Sagrantino, 25% Merlot & Cabernet Sauvignon sees 12 months oak affinamento and 6 months stainless-steel before release. The 100% Sagrantino de Montefalco (Secco) sees 18 months new french oak and 12 months in stainless-steel prior to bottling.
Grape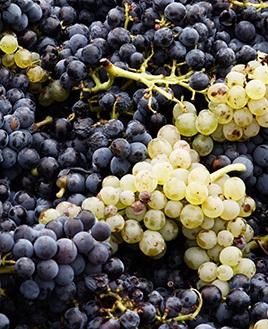 There are over 200 different grape varieties used in modern wine making (from a total of over 1000). Most lesser known blends and varieties are traditional to specific parts of the world.
Region
Of the many native red grape wines recently revived in Italy, Sagrantino di Montefalco - Umbria's flagship wine - is one of the most distinctive. With its impressive complexity and longevity, it has the qualities to become the region's most famous wine, despite the fact that this low-yielding Sagrantino grape makes up a mere 6% of Umbria's total wine production.
The vinous reputation of central Italy rests on long-established commercial wines such as Chianti, Brunello di Montalcino or Vino Nobile de Montepulciano, based on the "omnipresent" Sangiovese grape and its clones, but Sagrantino of Montefalco can hold its own in any confrontation.
Sagrantino of Montefalco has one of the lowest maximum yields at 48 hl/ha, and must be aged for 30 months pre-release, of which 12 months must be in wood - increasingly French barriques. It is a garnet-red with muscular tannins and full body, a subtle scent of violet petals, an aroma and bouquet reminiscent of blackberries. Montefalco Rosso is an earlier drinking blend of Sangiovese (60-70%), Sagrantino (10-15%), Cabernet Sauvignon, Merlot (15-30%).
The Sagrantino grape reaches its apogee as a passito style wine, produced from partially dried grapes: full-bodied, mellow, spicy, with robust alcoholic strength of over 14 %, and a garnet red colour. The trend towards dry/Secco wines has only outstripped the sweet over the past 15 - 20 years.
Recommended Producer: Az. Agr. Fontecolle
Customer Reviews
Questions And Answers