Gosset Celebris Blanc De Blancs
White | Drink now | Gosset | Code: 939979 | France > Champagne > Blanc de Blancs | Chardonnay | Medium-Full Bodied, Brut | 12.0 % alcohol
The Story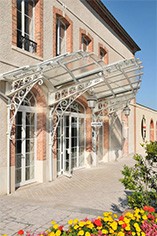 Producer
Gosset is the oldest known producer of wine in the Champagne, its origins going back to 1584. Since 1994 it has been owned by the Cognac house, Frapin and Jean Pierre Cointreau is currently C.E.O of both companies.

Situated in the tiny Grand Cru village of Aÿ, 5km from Epernay, Gosset has some rather famous neighbours, including Bollinger. However, production is much below that of the larger houses, at around 1.3 million bottles, where as Moët et Chandon are nearing 30 million. With this small production, Gosset concentrates on the quality of its wines rather than the quantity.

All Gosset champagnes are 'recently disgorged', normally with a high proportion of Chardonnay and without malolactic fermentation. This preserves acidity which in turn keeps the wine fresh for much longer. The Gosset style is very creamy, dry but not acidic, full, biscuity and yeasty.
The Gosset Brut Excellence NV is a blend of 42% Chardonnay, 45% Pinot Noir and 13% Pinot Meunier with a high proportion of reserve wines from previous vintages (almost 25%).

The Gosset Grande Réserve NV is blend of several vintages, powerful, and biscuity, made of 46% Chardonnay, 44% Pinot Noir, 10% Pinot Meunier, it is ideal with food. Packaged in the "Bouteille Ancienne" characteristic of the Gosset range with deep red labelling.

The Gosset Grand Rosé NV is blended from 56% Chardonnay, 35% Pinot Noir, and 9% red wine from Ambonnay. The Gosset Grand Millésime is the first of the vintage Champagnes produced by Gosset.

The jewel in the Gosset crown has always been the Champagne Gosset Celebris. It is the top cuvée, only produced in the best vintages. 2007 saw the relaunch of the Celebris range with the addition of two more champagnes and a change in style: Champagne Gosset Celebris Blanc des Blancs: Produced from 100% Chardonnay and with a dosage of 3.5g/l, this is a low dosage, extra brut champagne. A blend of four previous vintage wines this is a pure, rich and creamy champagne.

Champagne Gosset Celebris Vintage Extra Brut has very low dosage. Celebris Rosé 2003: A blend of Chardonnay and Pinot Noir, and up to 7% red wines from Ambonnay; it is the third 'low dosage' Champagne of Gosset.
Grape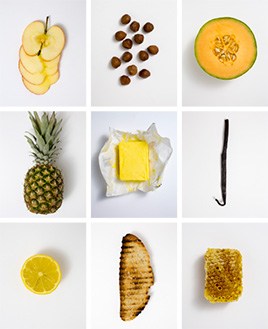 Chardonnay is the "Big Daddy" of white wine grapes and one of the most widely planted in the world. It is suited to a wide variety of soils, though it excels in soils with a high limestone content as found in Champagne, Chablis, and the Côte D`Or.

Burgundy is Chardonnay's spiritual home and the best White Burgundies are dry, rich, honeyed wines with marvellous poise, elegance and balance. They are unquestionably the finest dry white wines in the world. Chardonnay plays a crucial role in the Champagne blend, providing structure and finesse, and is the sole grape in Blanc de Blancs.
It is quantitatively important in California and Australia, is widely planted in Chile and South Africa, and is the second most widely planted grape in New Zealand. In warm climates Chardonnay has a tendency to develop very high sugar levels during the final stages of ripening and this can occur at the expense of acidity. Late picking is a common problem and can result in blowsy and flabby wines that lack structure and definition.

Recently in the New World, we have seen a move towards more elegant, better- balanced and less oak-driven Chardonnays, and this is to be welcomed.
Region
In Champagne, the term Blanc de Blancs designates Champagnes made only from Chardonnay grapes. The vineyards located between Cramant and Mesnil-sur-Oger in Cote de Blancs yield the best examples of the style.

A classic Blanc de Blancs is restrained and elegant when young, yet with ageing it develops a mouth-coating brioche richness that overlays an intense expression of fruitiness. Blanc de Blancs are endowed with longer ageing potential than a typical Blanc de Noirs.
Recommended Producers: Salon, Billecart Salmon, Jacques Selosse, Dom Ruinart, Krug, Le Mesnil Grand Cru, Guy Larmandier
Customer Reviews
Questions And Answers