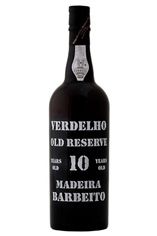 Verdelho, 10-year-old, Vinhos Barbeito
White | Ready, but will keep | Vinhos Barbeito | Code: 945601 | Madeira > Verdelho | Verdelho | Medium-Full Bodied, Medium Dry | 19.0 % alcohol
The Story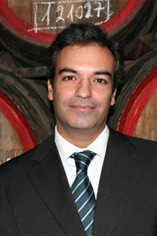 Producer
Vinhos Barbeito is one of the most forward-thinking companies on Madeira as well as being one of the youngest, being founded in the 1940's by Mário Barbeito. When Mário died in 1985, the company was taken forward by his daughter, Dona Manuela de Freitas, whose two sons, Ricardo and Miguel joined the firm in 1991. Today, Ricardo is in day to day charge of Vinhos Barbeito, his mother having retired in the early 1990s, and his brother looking after other family business interests. The company is now co-owned by a Japanese wine distributor called Kinoshita Shoji. Barbeito was the first Madeira producer to voluntarily switch all production to bottled wines in 1993. A few years ago Ricardo took the decision to eliminate the addition of caramel to the wines. Barbeito are attempting to redefine the popular notion of Madeira to a generally slightly drier, more food-oriented wine. As well as careful selection, long ageing and the absence of caramel, the wines are not de-acidified, so they retain much more freshness and tang than many Madeiras. At this level, Barbeito are leading the way in making complex, fine Madeiras as naturally as possible.
Grape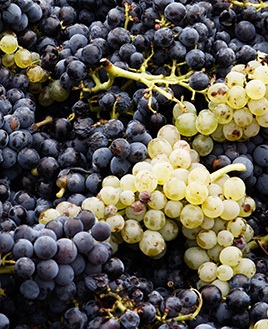 Historical records show plantings of the Verdelho grape in continental Portugal as early as the 15th century. It is one of Madeira's noble grape varieties and was the most widely planted on the island until the 20th century. Plantings then dwindled and the regional authorities were so alarmed that they put in place a plan to revive the grape.
It is a high yielding, early ripening white wine grape variety, and performs best on cooler slopes on the north side of the island. Its berries are small and oval shaped with thick skins. The name Verdelho on a bottle indicates an off dry to medium-dry style of Madeira wine, inbetween that of Sercial and Bual.

Verdelho is grown in the Douro valley in Portugal, where it is known as Gouveio and used in white Port, in Douero valley north-west Spain under the name of Gouveio and is very successfully cultivated in Australia and in particular in the Mclaren Vale.

Verdelho should not be confused with the Italian grape Verdello and the Verdejo white grape grown in Spain (Rueda DO in particular).
Region
Verdelho is a white grape variety and a corresponding style of Madeira wine, one of the four recognised styles of this fortified wine (the others being the dry Sercial, the medium-sweet Bual and Terrantez, and the lusciously sweet Malvasia (Malmsey).

Verdelho Madeiras are medium-dry, containing up to up to 2.5 percent residual sugar; a style between Sercial (the driest at up to 1.5 percent residual sugar) and Bual (3.5 percent maximum residual sugar); Malmsey Malvasia has more than four percent residual sugar.

Verdelho does not have the razor-sharp acidity of Sercial; it is more rounded, and its elegant fruit qualities (dried fruits and honey) make it equally suitable as an apéritif or dessert wine.
Customer Reviews
Questions And Answers