Home > Stories and articles for spring > 1,000 years of whisky
10-MINUTE READ
---
To say that Rob Whitehead, our Spirits Buyer, has amassed a fair few bottles over the years would be an understatement. In this article originally published in No.3 magazine, he ponders the changing world of the spirits collector
I have never considered myself a whisky collector. I have been the Spirits Buyer for Berry Bros. & Rudd for over a decade. As my wife can attest, my home (and my parents' homes, and even a kindly friend's garage) is stuffed to the gunwales with bottles. But I never really meant to amass such a multitude.
To me, that is one of, if not the fundamental hallmark of a collection. It must have been assembled with some degree of intent. As with much in life, this intent can be anywhere on a meandering spectrum, from a plan covering all the minutiae of what, how and when to the flimsiest of mental wisps. But, in any regard, a collection must have been collected. Otherwise, it is a stock, or a stash, or a cache, or a hoard.
The serious collector
George Grant, sixth-generation owner of Glenfarclas distillery, most certainly does consider himself a whisky collector. He has one self-imposed caveat. "I collect whiskies from 1976: some to keep, and some to drink," he says. "Scottish, Japanese… I love Bourbon." It is probably not too immodest of me to reveal that 1976 is his birth year, the reference point for his collection. He, like many collectors, has been given various items. And he has "played swaps" with other 1976-born whisky lovers if they both have mutually desired duplicates.
The greatest boon for his collection has been the explosive growth of the online whisky auction market. Fifteen years ago, there was no such thing: today, there's an almost constant stream of successful sales. These have allowed him to access rare bottlings and international releases that otherwise would be impossible to find.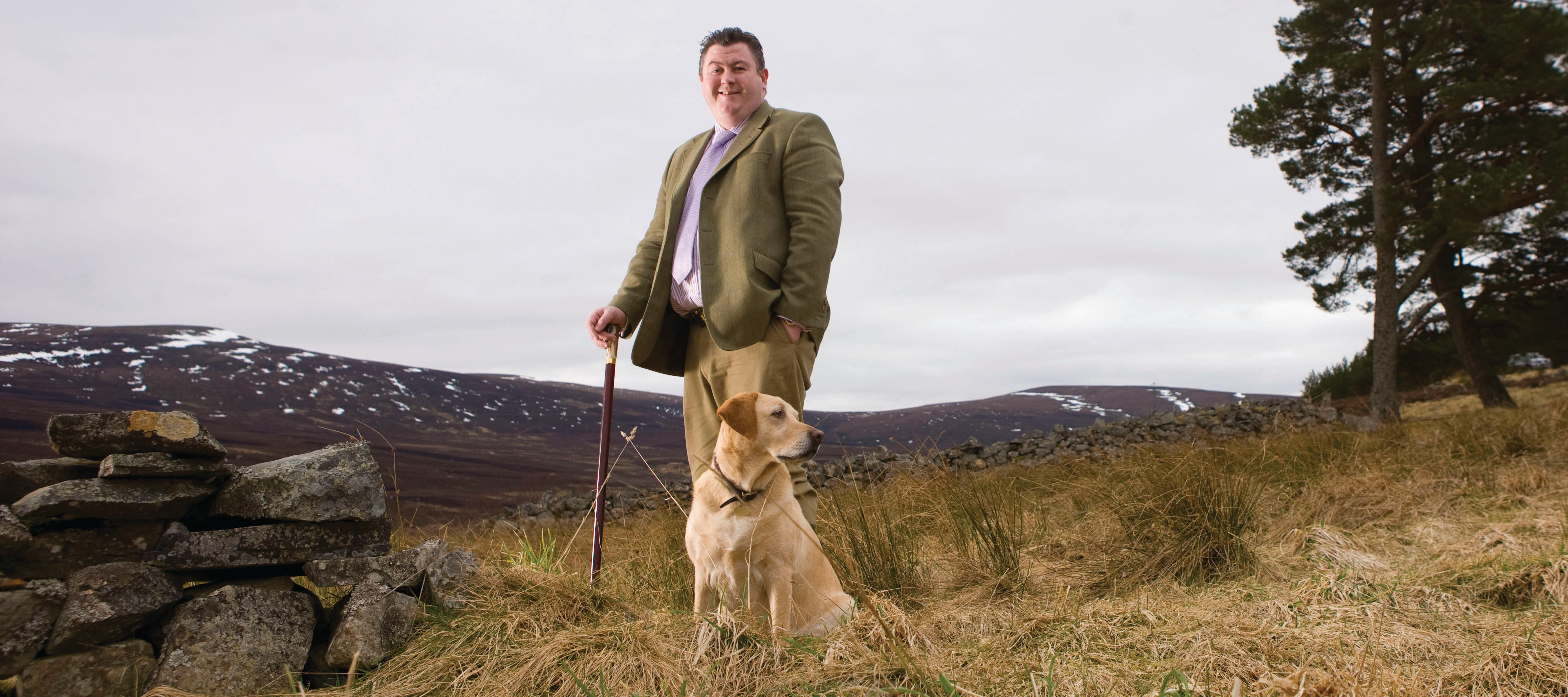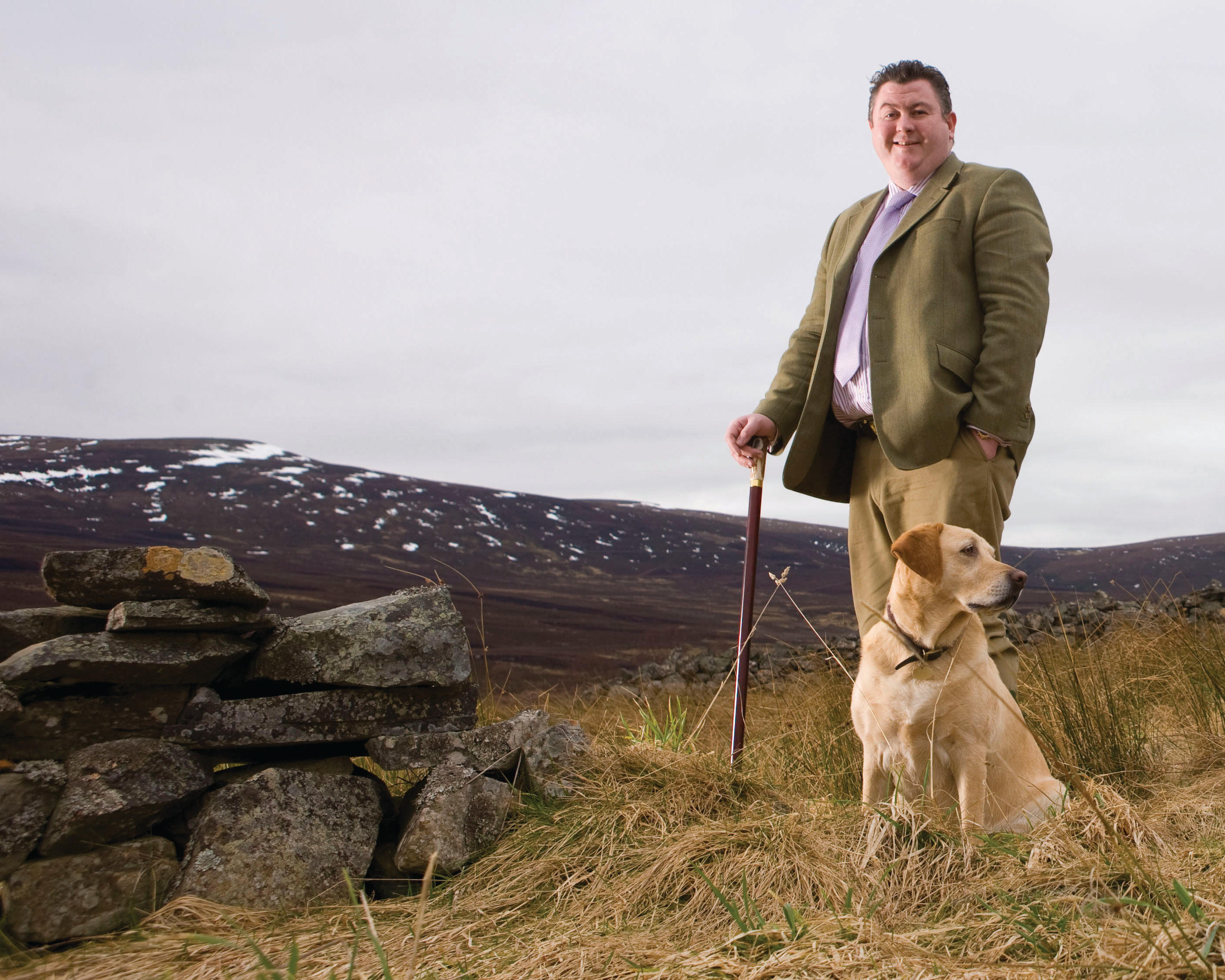 George Grant, sixth-generation owner of Glenfarclas distillery and established whisky collector
Distilled for drinking
It is rare to find a person who has never collected anything. Childhood is often high-season for collecting, particularly those halcyon days between five to 15. One has some variable degree of self-determination but relatively little in the way of onerous responsibilities. I could draw a conclusion that something about collecting is childish, but I have rather taken the view that to collect requires some sacrifice to be made. One's lunch money, perhaps. Or a string of afternoons scouring sources of loot. Or, at the most obsessive extreme, one's health or relationships.
Annabel Thomas, founder of Nc'Nean distillery in Drimnin on the wild west coast of Scotland might be the only person I've spoken to recently around this topic who didn't actively collect anything in her youth. Nor does she now.
Thomas built her distillery with a desire to sustainably produce beautiful whisky for people to drink. While she recognises the attractiveness of her small-batch production to collectors, she has always said she'd much prefer every bottle she produces to be opened, enjoyed and then summarily recycled. And if she did collect? "I'm a goal-oriented person," Thomas says. She would, she imagines, almost immediately sell it or give it away. The thrill, for many collectors, is mainly in the chase…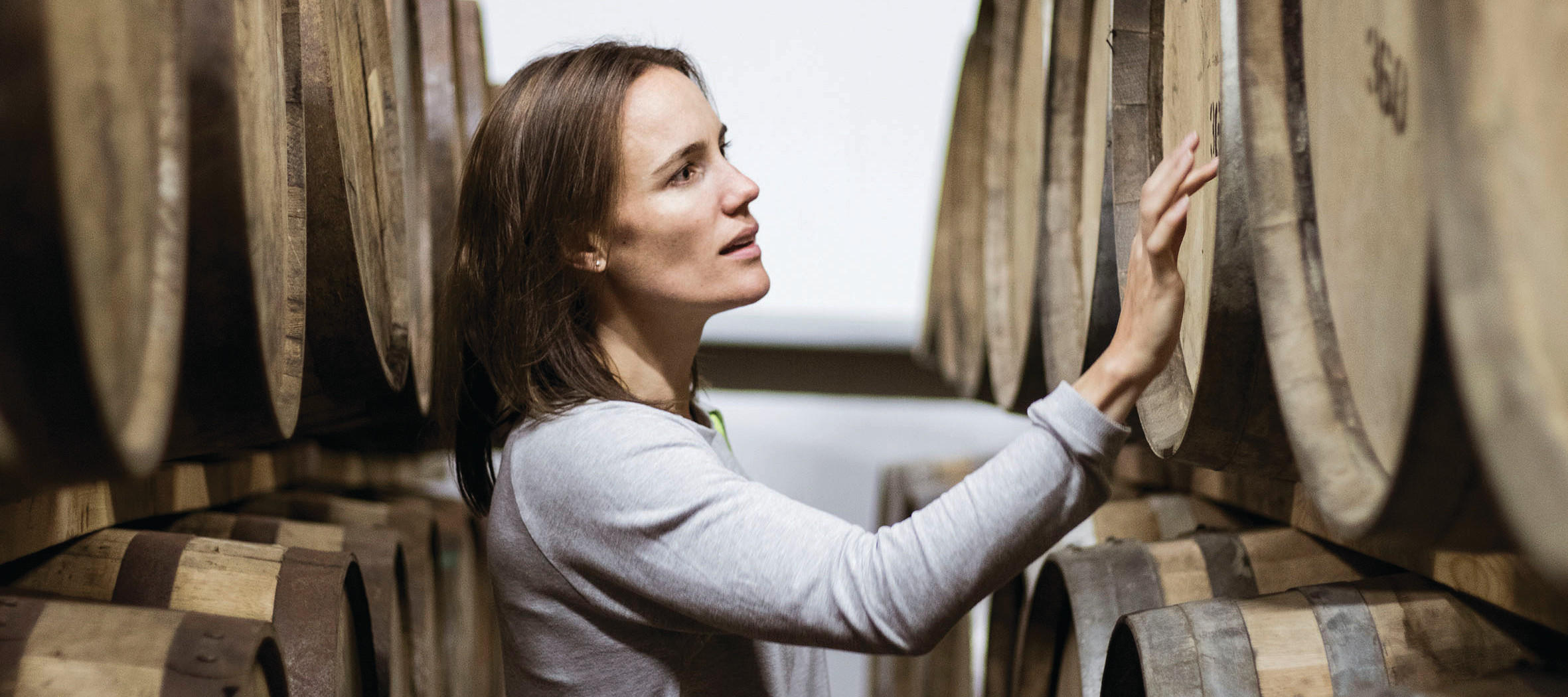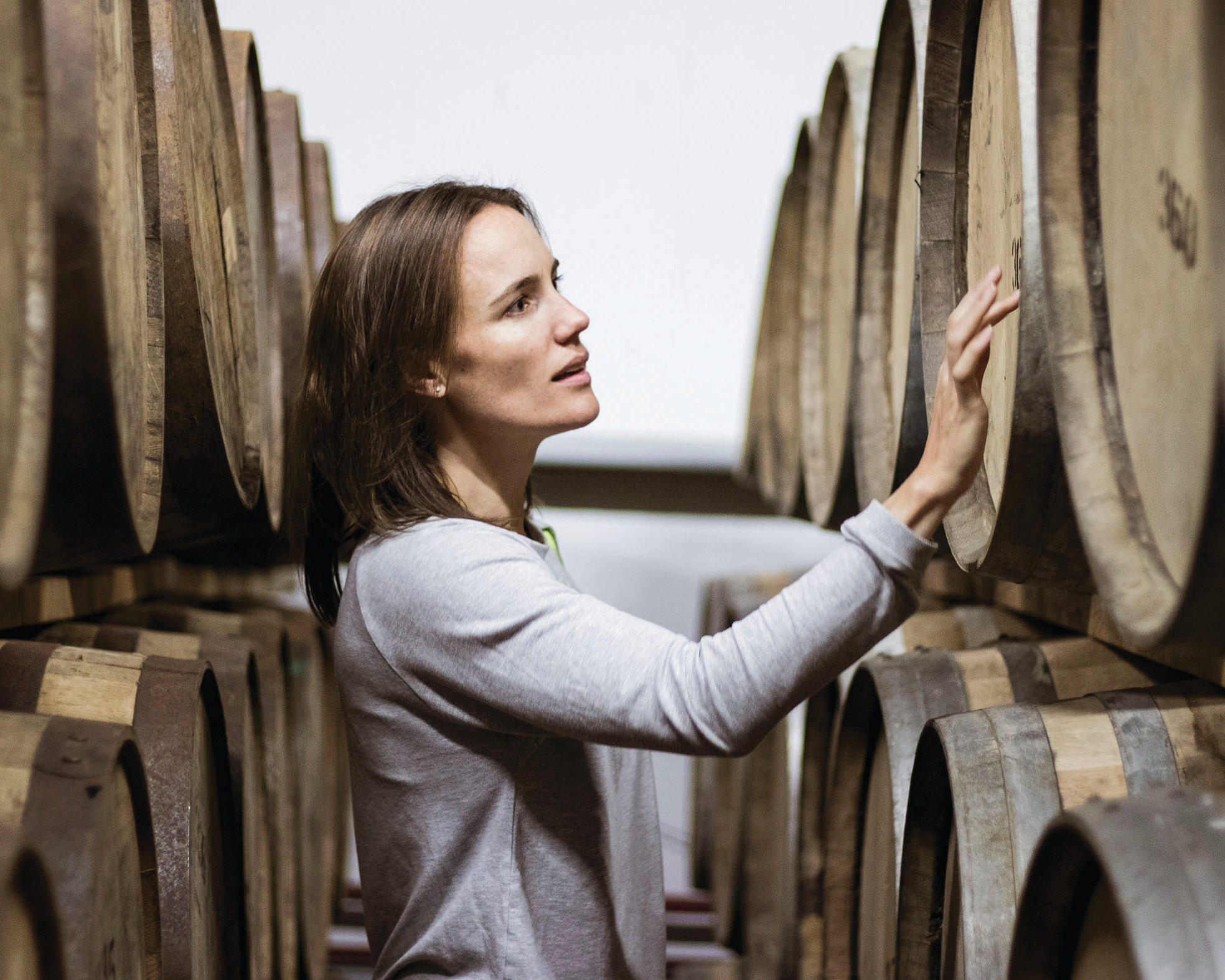 Annabel Thomas and her team in Drimnin have created a whisky that's breaking new ground in terms of sustainability.
Collecting a set
One not uncommon strategy is to try and obtain one bottle from every active distillery within your chosen category. In Scotland this would be a sizeable undertaking, with over 130 at the time of writing. And more being added each year. But it is not unachievable given the requisite sacrifice of time and money. Extending this to other territories (Ireland, Japan) or to include the numerous closed distilleries scattered around Scotland is a frequent collection extension explored by whisky lovers.
Another way is to have every vintage-dated release of a particular bottling. The annually released Macallan 18-year-old Sherry cask bottling, or the extensive Glenfarclas family cask range being fine examples of this type. The risk to this kind of collection is that the goalposts are frequently moved. Every time the foundation stone for a distillery is laid, a new bottling needs to be acquired. When inaugural bottlings are released, the producer has to make a plethora of decisions – not least of which is the price to charge for this hitherto unknown product.
The starting price
Over the last decade, we have seen a polarisation between two camps of distillers, often with barely veiled scorn directed towards the other. Some new releases are priced very highly – seemingly aimed squarely at collectors. Others are priced to allow accessible drinking without too great a financial outlay.
At the Spirit of Yorkshire distillery (perhaps unsurprisingly given the no-nonsense attitudes of the people of my wonderful home county), almost all releases of whisky so far have been unallocated, freely available, and priced around £50-£95 per bottle. "It's a hard thing to get right," says Director of Whisky, Joe Clark. "The majority of whisky lovers can buy one of our bottles, either for everyday enjoyment, or one of our special releases as a treat. But the idea of trying to charge our customers 300 quid for three-year-old whisky just didn't sit right with us. Our First Release, of which there were 6,000 bottles, went out at £55. We wanted our customers to open, enjoy and celebrate Yorkshire's first whisky with us."
Oftentimes, inaugural bottlings are rare by practical necessity, there simply not having been many years of stock in the warehouse to choose from. Fervent, global demand for these vanguard releases can see what precious-little stock there is practically vaporise from shelves and website listings instantly. This leaves the secondary auction market as the only source available to collectors who missed out in the frenzy.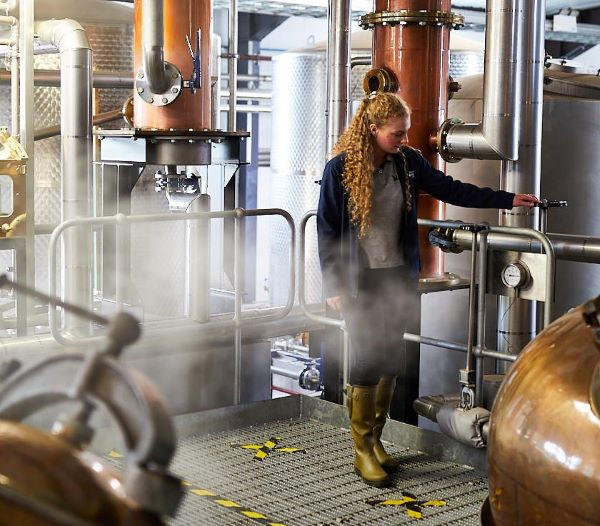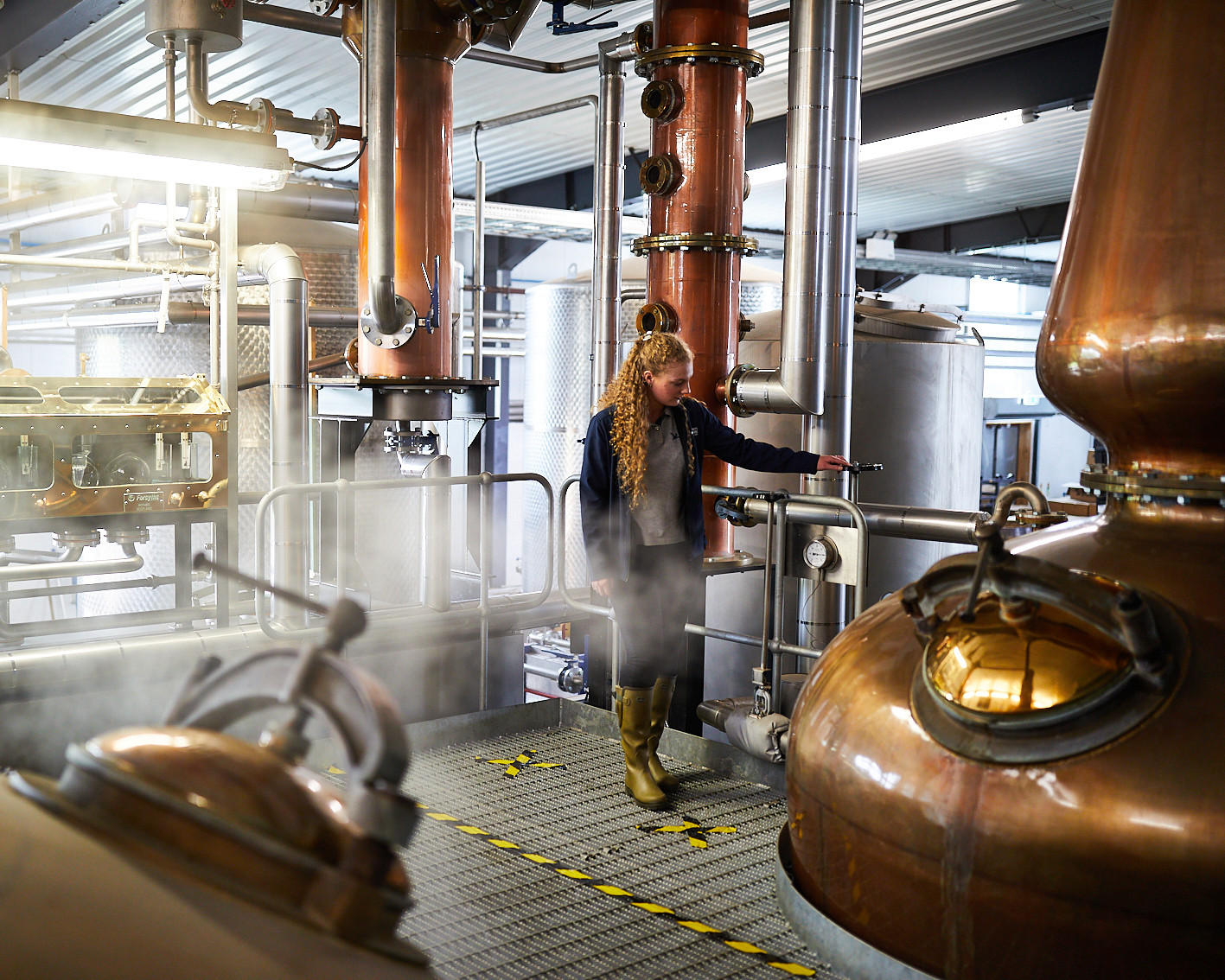 A farm-to-bottle producer, the Spirit of Yorkshire Distillery was opened in 2016 by the Thompson family
The rise of ballots
One relatively common course of action taken by new producers is to offer such limited releases by ballot. I am extremely proud to have been involved with the Daftmill distillery in Fife, led with quiet assurance by Francis Cuthbert and his brother Ian, who have felt that the least inequitable way to release their whiskies has been (with one or two experimental exceptions) entirely by ballot.
Another gratifyingly wholesome path taken by some distillers is to harness the power of the collectible nature of such bottlings to give something back to their local or global community. Nc'Nean partnered with WhiskyAuctioneer.com for a charitable auction of the first 10 bottles of their first-ever bottling. It raised over £90,000 for five chosen charities, with a world record inaugural bottle price of £41,004 paid for bottle number one. Such a price seems inconceivable without the sure knowledge that whisky collectors around the world would have dearly loved to secure it as a treasured jewel in their collection.
The internet's impact
Before the widespread use of the internet, collecting was much more challenging due to the paucity of information about who was releasing what, and where, and when. Prior to Milroy's of Soho opening in the 1960s the range of whiskies available at any one given place was often extremely limited. Our own price list of 1909 shows around a dozen Scotch whiskies available, alongside a handful of Irish and American options. As the final third of the 20th century progressed, ranges grew. The committed whisky lover, if they were happy to cultivate relationships with multiple merchants, could gather bottles (and knowledge) the old-fashioned way.
The Scotch Malt Whisky Society was born in 1983 and Whisky Magazine began publication in 1998. Both, in their way, foreshadowed the explosion of whisky clubs, forums, websites and networks that now allow collection inventory management, discourse, information exchange, social experiences and even trading. Whiskybase.com encompasses many of these spheres and has become a bottler of whisky in its own right.
The globally respected tasting thoughts of Dave Broom, Charles Maclean and, notably, Serge Valentin of whiskyfun.com would never have been able to be so encountered, appreciated, and disseminated without the accessibility afforded by modern telecommunications. A micro-bottling by a little-known distillery, only released in one minor global territory can be discovered, discussed, argued over (usually good naturedly) and traded (directly or via an online auctioneer) within days of its release. Inevitably, prices for bottlings deemed the most enticing can sky-rocket quickly; at the same time, availability can evaporate just as swiftly in this reactive global marketplace.
It is perhaps this explosion of availability that has allowed collecting to become more practical in many fields. An ember of interest in any given sphere can be kept alight and nurtured via innumerable specialist forums – many of which require only free subscription. Barriers to entry are perhaps lower than ever. To accrue a reasonable level of relatively specialist knowledge requires only time, and Google.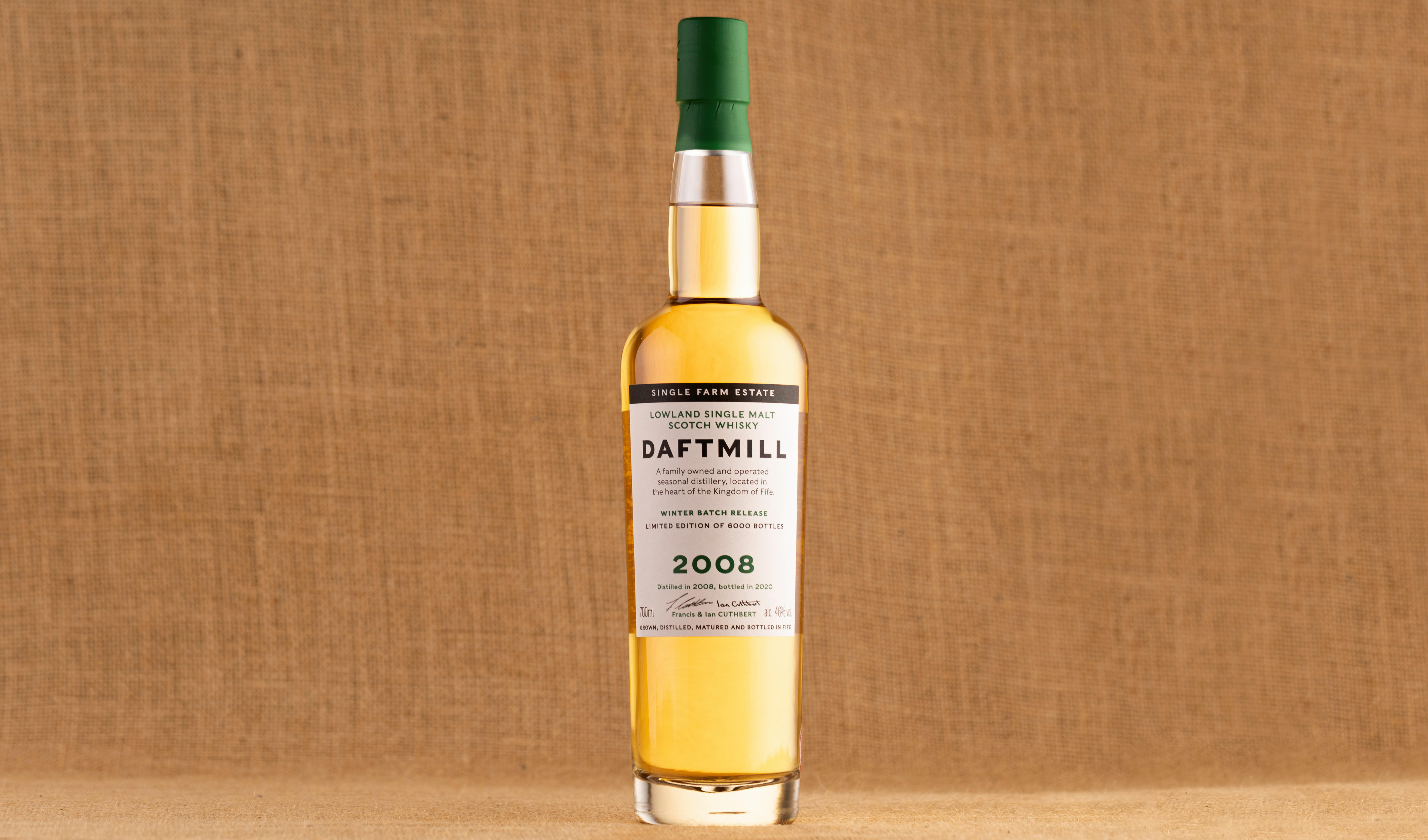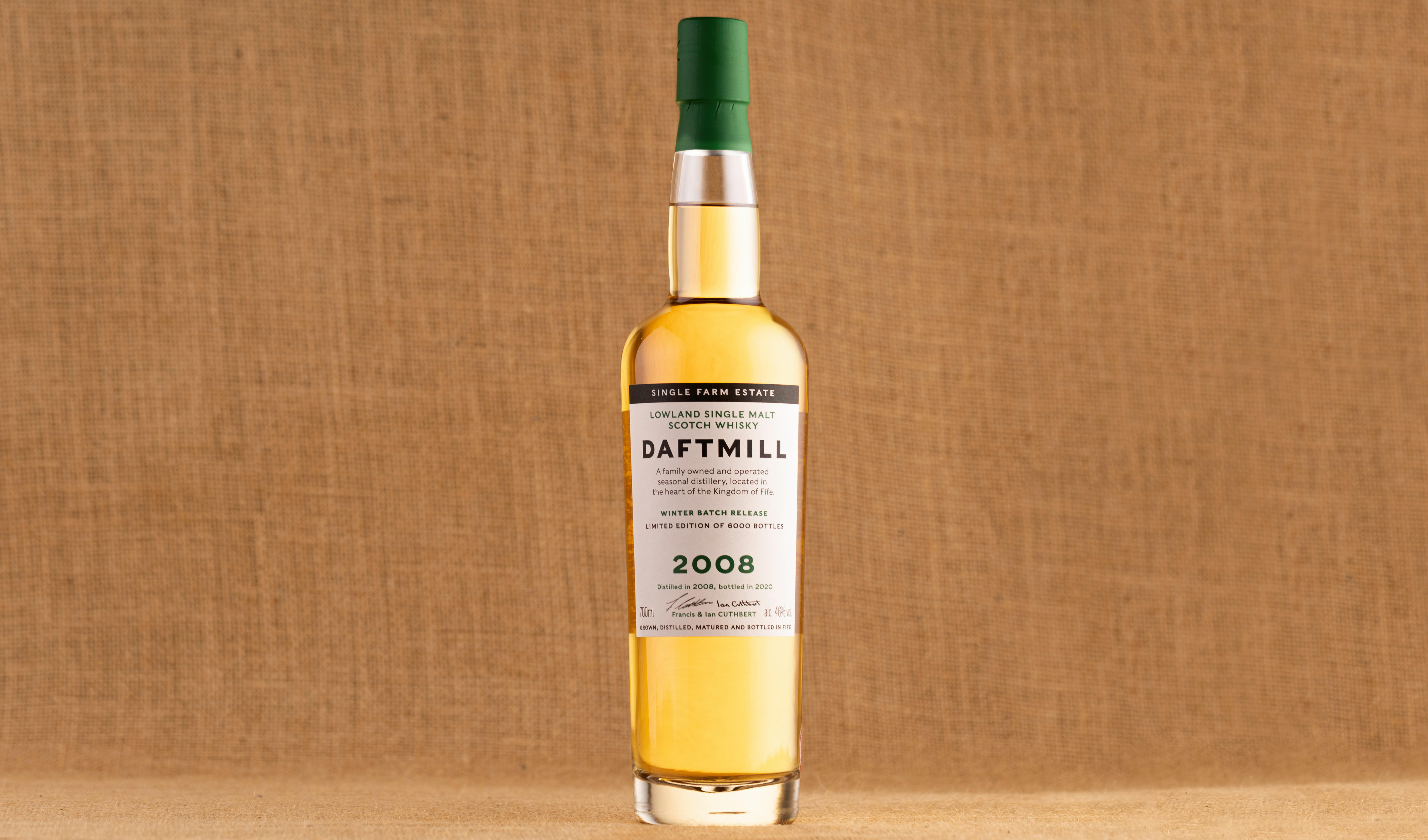 To drink or sell?
Of course, once collected, there is the question of what to do with that collection. George Grant's "most upsetting bottle of whisky" was a brand-new bottling of legendary Bourbon Pappy Van Winkle. When it was released a few years ago, it was around $1,500 dollars – but only if you were lucky enough to win one of the retailer lotteries. George's luck was in, as he found a bottle available from iconic Illinois merchant Binnys. He had it sent over to his Speyside home.
Astonishingly, he'd unpacked the bottle and been holding it for "less than a minute" when his phone rang. It was an offer from a US whiskey collector who had 'heard' he had a bottle of this Van Winkle. He immediately offered George $10.5k. "He ruined the bottle of whisky for me," Grant says. "All of a sudden, if it tasted like crap, I'd 'lost' 10-and-a-half-thousand dollars. Not the 1,500 I was willing to." To George, this is a perfect example of one person's valuation of a bottle being so different from another. A value driven by the respective level of desire to add to a collection.
A pleasure shared
Regarding my beloved spirits – well, I believe the drinks I work with should only really exist to provide interest, pleasure and nourishment. How any given person derives those three things is not for anyone else to prescribe. If I had to choose, I'd rather have tasted every distillery's produce at least once, rather than own a sealed bottle of each one that had never been broached, but my viewpoint is far from standard in this arena. I have friends whose proudest possessions are in sealed boxes. For them, pleasure is derived from the knowledge that their collection is in mint condition.
Others revel in the kudos of their collection – having the things that others want can be a potent driving force. Then there are those for whom the raison d'etre for their collection is to act as a repository of memories. So, perhaps I am a whisky collector after all. Each spring, as I dutifully dust the squadron of bottles in my living room, each one does evoke sentiment – where I found them, who I have drunk them with.
Even more powerful, at least these days, is planning who I am going to share them with one day. My wonderful wife once asked me, eyeing the hoards of bottles and assessing the decades of time that had gone into each: "What are you going to do with one thousand years of whisky?" The answer is very simple – I'm going to drink it. ■
2009 Glenfarclas bottled for Berry Bros. & Rudd, Single Malt Whisky (60%)
Enticingly rich in colour, this whisky offers notes of caramelised honey, sandalwood and even incense – signalling its decade in an ex-Sherry cask. The honey broadens on the palate into flapjack, peanut brittle, molasses and antique wood.


Shop now
---
Nc'nean Distillery, Organic Batch 2, Highland, Single Malt Scotch Whisky (46%)
With the first spirit running off the stills in 2017, it was a joy to welcome Nc'Nean to Berry Bros. & Rudd in 2020. This whisky is a clarion call to other producers. It is made from organic barley, the distillery runs on sensibly harvested biomass from the forest next door. The bottle itself is made of 100% recycled glass – a first for a Scotch.


Shop now
---
Spirit of Yorkshire Distillery, Filey Bay, Flagship, Yorkshire, Single Malt Whisky, England (46%)
This farm-to-bottle distillery was opened in 2016 by the Thompson family (barley farmers, beer brewers, and proud supporters of the dogmatic belief that to do things well, one must simply do things properly). I've got an open bottle of every release in my collection. Following their slow journey regularly is fascinating.


Find out more