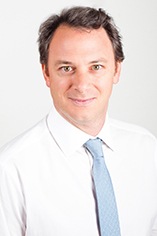 Nicholas Pegna
Asia Director
Nicholas Pegna joined Berry Bros. & Rudd's Fine Wine Broking Department in 1998. He became Director of Sales of Berry Bros. & Rudd's business in Hong Kong at its inception in 1999 and was responsible for the establishment of this business, becoming its Managing Director in 2004.
After a period running our Singapore business, he took up his new role overseeing our Asia business in April 2016. He joined the wine trade in 1993 and since that date has worked in several areas of the business including wine retailing, wholesaling and fine wine broking.
As well as his responsibilities on the management front, Nicholas is also part of a small team which buys the new Bordeaux vintage every year for Berry Bros & Rudd globally. Nicholas was appointed Commandeur D'Honneur de L'Ordre du Bontemps, Medoc et Graves – Sauternes & Barsac, in June 2005 in Bordeaux and Chevalier de Tastevins in Burgundy in December 2006
Email: nicholas.pegna@bbr.com
Vinny Lee
Personal Assistant/Administrator
Vinny joined Berry Bros. & Rudd in Singapore in October 2012 after roles in various diverse fields.
Vinny manages the office and is the key liaison with our logistics team and handles customer service enquiries, as well as assisting Nick Pegna directly.
Away from the office Vinny enjoys good food, swimming, reading and spending time with her family.
Email: vinny.lee@bbr.com
George Lacey
Regional Private Client Sales Manager
George's interest in pursuing a career in the wine industry was borne during his time studying at Cambridge. In addition to being a member of the University's Wine Society, his position as an Organ Scholar allowed him access his College's cellar, which he then diligently spent his way tasting through, sticking to his belief that successful philosophising can be greater achieved after a bottle than before.
Cambridge was followed by a brief foray into the world of professional music, but the call of the vine remained too strong to resist, and he began his career in the industry with another of London's fine wine merchants. Having joined Berry Bros. & Rudd in 2016 as a Wine Educator, George brought with him a particular enthusiasm for the wines of Germany, Italy, Burgundy, and the Rhône. With his eyes set on a path that will not be considered fulfilled until he has achieved the MW, George's insatiable passion for wine brought him to Singapore in July 2017, where he is now responsible for looking after Berry Bros. & Rudd's private clients across South-East Asia. Harbouring a deep-rooted belief that wine is never better than when it is shared, he loves nothing more than introducing people to rare, interesting and new bottles, and when sharing a table with like-minded oenophiles he brings together his passion for performance with a desire to bring the world's best wines to its most discerning collectors.
Email: george.lacey@.bbr.com