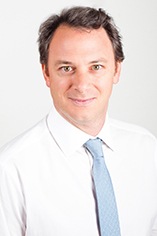 Nicholas Pegna
Asia Director
Nicholas Pegna joined Berry Bros. & Rudd's Fine Wine Broking Department in 1998. He became Director of Sales of Berry Bros. & Rudd's business in Hong Kong at its inception in 1999 and was responsible for the establishment of this business, becoming its Managing Director in 2004.
After a period running our Singapore business, he took up his new role overseeing our Asia business in April 2016. He joined the wine trade in 1993 and since that date has worked in several areas of the business including wine retailing, wholesaling and fine wine broking.
As well as his responsibilities on the management front, Nicholas is also part of a small team which buys the new Bordeaux vintage every year for Berry Bros & Rudd globally. Nicholas was appointed Commandeur D'Honneur de L'Ordre du Bontemps, Medoc et Graves – Sauternes & Barsac, in June 2005 in Bordeaux and Chevalier de Tastevins in Burgundy in December 2006
Email: nicholas.pegna@bbr.com
Charlie Newman
Regional Sales Manager (Private Clients)
Charlie came to the wine trade via his family's pubs in England and after working for two Fine Wine Merchants along the way. He joined Berry Bros & Rudd in February 2011, initially working in our Sales and Service Department.
In December 2012 he moved to Singapore to join our newly-formed Regional office and take up a role in Fine Wine and for three years looked after our private customers in South East Asia. 2016 saw him take on a new role based in our Hong Kong office managing Berry Bros. & Rudd's private client business's in Singapore and Japan.
In wine, his Passions lie in traditional Bordeaux, the Rhone Valley as well as the more interesting regional French wines. "I love discovering smaller more un heard of regions that produce staggeringly good wines at superb prices" Away from the office, a passion for food and cooking keeps Charlie busy and he can be found cycling the roads of Singapore and now Hong Kong at the weekend.
Email: charles.newman@bbr.com
Vinny Lee
Personal Assistant/Administrator
Vinny joined Berry Bros. & Rudd in Singapore in October 2012 after roles in various diverse fields.
Vinny manages the office and is the key liaison with our logistics team and handles customer service enquiries, as well as assisting Nick Pegna directly.
Away from the office Vinny enjoys good food, swimming, reading and spending time with her family.
Email: vinny.lee@bbr.com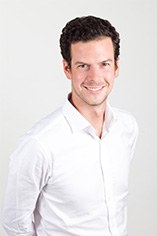 Luigi Barzini
Regional Sales Manager, Asia (BB&R and Agency Brands)
Coming from a French and Italian background, Luigi was quickly attracted by the world of fine wine and spirits.
After graduating from Trinity College Dublin and completing an internship in our Wine School department, Luigi joined the Marketing team for Berry Bros. & Rudd Spirits in November 2010. Leading the global launch and commercial activation of our range of rums as well as the development of Berrys' Own Selection Spirits, Luigi's growing enthusiasm for the category led him to take on the role of ambassador while managing the company's ever-expanding portfolio of brands.
After four years in the Marketing team, two years managing our South East Asian markets, Luigi has accepted a new position in Hong-Kong as our Asia Regional Sales Manager. His focus will be on expanding our Spirits business and Wine agency footprint across the region. This new adventure pushes Luigi to travel and share his passion for spirits and wine all the way from Japan to Indonesia.
Tel: +852 9669 0108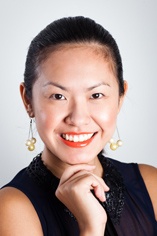 Cris Lu
BB&R Singapore Manager
A Hospitality Management graduate from Temasek Polytechnic, Cris started her career in events management.
Cris's interest in wines developed further when she joined the wine trade in 2008, managing both private and on-trade accounts since then. A Certified Specialist of Wines (CSW) from the Society of Wine Educators, Cris is also the proud recipient of the Bodegas Torres Wine Scholarship in 2012.
Outside the world of wines, Cris loves soaking up the sun and is an avid scuba diver. She is an amateur tuba player who enjoys the Arts and is a great fan of Antonio Gaudi and Salvador Dali.
Email: cris.lu@bbr.com