Jose Lau
Head of Sales
Growing up in West coast Canada, Jose started as a motion picture cameraman for NBC Universal but developed his passion for wines long before he got into filming. He obtained his WSET advance level certificate in Canada and moved back to Hong Kong in 2010 starting his wine career at a one of the leading wine distributor in Greater China, which developed his customer relationship with the trade channel. In November 2012 he joined Berry Bros. & Rudd. Jose spends his spare time in the cinema, on the beach, travelling, photographing and sipping his all-time favorite wine: Aged Rioja.
Email: jose.lau@bbr.com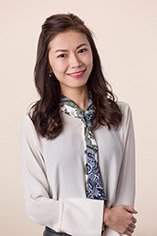 Serena Yeung
Private Account Manager
After studying business management and working in the Food & Beverage Management group, Serena began her wine journey when she joined Berry Bros. & Rudd in 2016. She continues to strive for the unknown and expand her vinous horizons. She has a particular interest in Red Burgundy and German Riesling, while her passion for wines from Alsace continues to grow.
Apart from wine, Serena enjoys learning about architecture and interior design, exploring bars and restaurants, and practising yoga.
Email: serena.yeung@bbr.com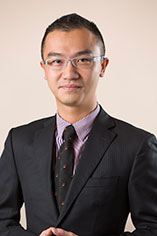 Jacky Cheng
Senior Private Account Manager
Born and raised in Hong Kong, Jacky's palate was developed since he was young by his father who operated a Chinese tea shop. His father also encouraged and helped Jacky become a wine lover by introducing him to wine from Bordeaux top châteaux. After getting his degree in Media and Cultural studies and working in Canada, China and Hong Kong, Jacky started his wine career with a local wine merchant in 2008 and joined another UK fine wine broker in 2011, where he has gained rewarding knowledge in fine wine trade and obtained his WSET advanced level certificate. Jacky then joined Berry Bros. & Rudd in June 2015.
Jacky enjoys mostly wines from the old world and some of his favorite producers are Ponsot, Leroy, Comte Lafon, Quintarelli and Palmer. Beside the time he spent with his friends enjoying wine, Jacky is a huge football fan who enjoys swimming and wakeboarding on a sunny summer weekend.
Email: jacky.cheng@bbr.com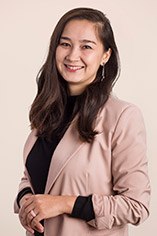 Mayidili Sulitang
Agency Sales Manager
It was during an exchange year at the Burgundy Business School in Dijon that Mayidili began her journey into the world of wine. She decided to stay on an extra two years and finish a masters degree in wine business, completing her internship at a family winery in the South of France. After which, the booming Asian market persuaded her to return to China, where she worked for four years as a senior marketing executive for one of the country's leading importers.
After finishing her WSET Advanced, in December 2014, she joined Berry Bros. & Rudd. She currently manages trade clients across Asia, bringing the company's dynamic portfolio to an ever-expanding market. Although she has a special connection with Burgundy, her all-time favourite grape is Sangiovese, especially traditionally-made Brunello di Montalcino.
Mayidili loves spending time with her family as well as watching films from her extensive collection of European cinema.
Email: mayidili.sulitang@bbr.com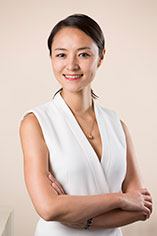 Joey Luo
Private Account Manager
Growing up in Chengdu in China, where it is famous for Panda, gourmet food and Chinese baijiu, Joey grew up appreciating family members gathering for food and spirit.
Joey lived in Montreal and Vancouver for seven years, with an exchange student opportunity to experience school life in Europe for one semester. Graduating from University of British Columbia in Canada with Commerce degree, and after briefly working in Canada, Joey moved to Hong Kong in 2007 to begin her wine career with a wine trading firm. This is where she discovered her passion in wine and an amazing learning journey for her to improve wine knowledge on a daily basis. She is now a candidate for the WSET Diploma and she would like to continue pursuing her wine study to the next level.
Joey believes that wine is for sharing and it is a magic force to gather people with different background together. She really treasures the fact that wine allows her to meet interesting clients who eventually turn into good friends, which is one of the key reasons why she have been working in the wine industry for the past 5 years.
Besides wine, Joey's interests are to travel the world with her camera to capture the beautiful nature and to experience the gourmet food. She has been to 21 countries so far and looking forward to explore more.
Joey joined Berry Bros. & Rudd in March 2015.
Email: joey.luo@bbr.com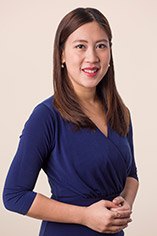 Phebe Wong
Marketing Manager
Phebe's background is in marketing and public relations, where she has over eight years of experience in the field. Originally from Hong Kong, she graduated with an economics major from the University of Wisconsin in Madison, before moving back to her hometown in 2011 to work for one of the leading wine distributors in Greater China. This is where her passion for wine developed and she completed the WSET Advanced level certificate.
In 2013, she joined Berry Bros. & Rudd, where she leads and manages events for wine producers, trade and private customers while overseeing communications and marketing campaigns for the brand. She now provides marketing support to the company's Japan and Singapore offices and continues to improve her wine knowledge through tastings and working with experts.
Email: phebe.wong@bbr.com