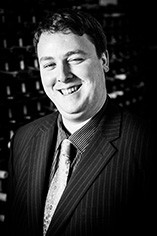 Rob Whitehead
Rob started with Berry Bros. & Rudd in March 2006, initially working at the Heathrow Airport shops. After moving to the London shop, his passion for spirits which first blossomed during his university days in Oxford, bloomed to the fore.
Rob's Yorkshire roots reveal a keen eye for value, and he enjoys exploring some of the more obscure spirits and wines of the world. That being said, he keeps returning to red Burgundies, the whites of Alsace and Germany, Jamaican and Demerara rums and of course Scotch whiskies.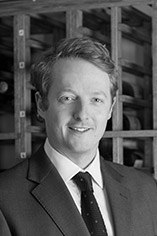 Will Wrightson
Like so many before him, Will began his Berry Bros. & Rudd career with an eye-opening stint in the cellars at No.3. After cutting his teeth down below, he emerged, blinking, into the shop above. His passion and knowledge fine-tuned, he currently devotes his time to selling – among other things – cask-strength whisky, esoteric European whites and reams of Sherry.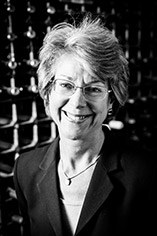 Catherine Owen
While working as a full-time management consultant, Catherine took a Saturday job at No.3 in 2003. Her knowledge and passion increased exponentially, and she began teaching and hosting events for the Wine School.
Since then she has, thankfully, given up the day job and can now focus full-time on what she loves best – visiting the wine regions and helping people understand the complexities of this most fascinating of subjects. Catherine is a keen proponent of lesser known varieties and styles, with a particular interest in biodynamics.