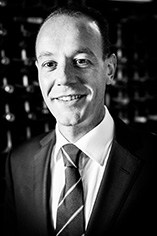 Javier Perurena
Javier is from S. Sebastian in North Spain, where gastronomy is a very important part of life. He likes putting theory into practice, so while studying the Diploma he worked for a wine producer in Rioja and was Associate Judge for Spanish wines at the IWSC. Before joining Berry Bros. & Rudd , Javier was working at the Selfridges wine shop where he realised how much he enjoys talking with customers about wine and helping them on their wine choices.
Javier likes following the auction market in wine and whisky and En Primeur campaigns. He is very keen on the great wines of Spain, trifles with Sherry in all of its styles and loves the wines from Bordeaux, Burgundy and Champagne.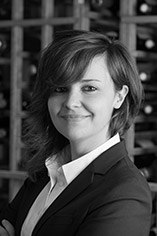 Valeria Maffeis
After spending her early 20s studying psychology and working as a researcher, in 2012 Valeria decided to follow her true passion, wine. She completed a Masters degree in Wine Marketing and Management and, after obtaining her sommelier qualification, worked as an ambassador for renowned Tuscan producer Marchesi Antinori, and Australian sparkling wine specialists Chandon.
In 2016 she moved to London and was thrilled to land a job with Berry Bros. & Rudd. Valeria enjoys nothing more than sharing her passion for wine – especially Italian, Australian and American – with customers and friends.