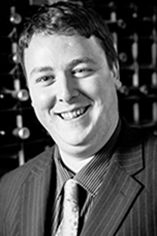 Rob Whitehead
Rob started with Berry Bros. & Rudd in March 2006, initially working at the Heathrow Airport shops. After moving to the London shop, his passion for spirits which first blossomed during his university days in Oxford, bloomed to the fore.
Rob's Yorkshire roots reveal a keen eye for value, and he enjoys exploring some of the more obscure spirits and wines of the world. That being said, he keeps returning to red Burgundies, the whites of Alsace and Germany, Jamaican and Demerara rums and of course Scotch whiskies.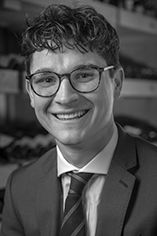 Joshua Friend
Joshua's started out in hospitality and sales, before a holiday in Bordeaux took him in a different direction. He was offered a job in the wine region, so handed in his notice at home and moved to Blaye. He joined Berry Bros. & Rudd working in the cellars at No.3;after putting in some elbow grease 30ft below street level, he moved up to the shop. A big fan of whisky, Joshua also enjoys lighter, fresh-styled wines.
Edwin Dublin
Assistant Manager
Edwin left a 20 year medical sciences career, during which time he organised staff wine tastings, to enter the world of wine full-time. Having 'graduated' from Oddbins and via a short spell with Laithwaites, he arrived at Berry Bros. & Rudd in 2005. Since then he has developed a passion for the wines of Alsace, Burgundy and especially Champagne.
Catherine Owen
While working as a full-time management consultant, Catherine took a Saturday job at No.3 in 2003. Her knowledge and passion increased exponentially, and she began teaching and hosting events for the Wine School.
Since then she has, thankfully, given up the day job and can now focus full-time on what she loves best – visiting the wine regions and helping people understand the complexities of this most fascinating of subjects. Catherine is a keen proponent of lesser known varieties and styles, with a particular interest in biodynamics.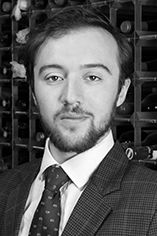 George Turner
George's early fascination with how wine was made fuelled his passion for the industry. Having spent many summers roaming amongst vines in France, George set off to Plumpton College to complete a Bachelor's degree in Viticulture and Oeneology. In between studying, he fit in work for a number of Sussex wineries and vineyards. Today, he continues to be fascinated by the efforts behind each bottle a producer makes. With a bit of a sweet tooth, he has found a home in the world of fortified and sweets, but has a fondness for all things Italian.