Francis Huicq - London Shop Manager
After 15 years in Paris working as a Bailiff Clerk Francis returned to his homeland, Mercurey in Burgundy. He ran a tasting room in the Côtes de Beaune before enrolling on a professional program at the wine-growing school in Beaune. He joined Berry Bros. & Rudd in 2005 and says he has never been so happy!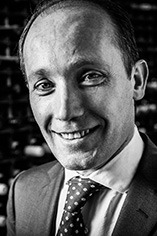 ---
Edwin Dublin - Assistant Manager
Edwin left a 20 year medical sciences career, during which time he organised staff wine tastings, to enter the world of wine full-time. Having 'graduated' from Oddbins and via a short spell with Laithwaites, he arrived at Berry Bros. & Rudd in 2005. Since then he has developed a passion for the wines of Alsace, Burgundy and especially Champagne.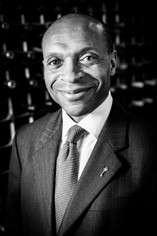 ---
Nicola Giacomelli
Nicola joined Berry Bros. & Rudd in 2008 having previously worked in Oddbins and Nicolas in Glasgow. Her love of wine flourished during a year working in the South of Italy. As well as Italian wines, Nicola particularly enjoys the wines of Alsace and Burgundy and of course, the odd dram.
---
Rob Whitehead
Rob started with Berry Bros. & Rudd in March 2006, initially working at the Heathrow Airport shops. After moving to the London shop, his passion for spirits which first blossomed during his university days in Oxford, bloomed to the fore. Rob's Yorkshire roots reveal a keen eye for value, and he enjoys exploring some of the more obscure spirits and wines of the world. That being said, he keeps returning to red Burgundies, the whites of Alsace and Germany, Jamaican and Demerara rums and of course Scotch whiskies.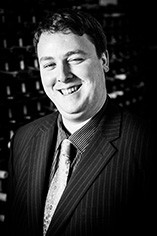 ---
Javier Perurena
Javier is from S. Sebastian in North Spain, where gastronomy is a very important part of life. He likes putting theory into practice, so while studying the Diploma he worked for a wine producer in Rioja and was Associate Judge for Spanish wines at the IWSC. Before joining Berry Bros. & Rudd , Javier was working at the Selfridges wine shop where he realised how much he enjoys talking with customers about wine and helping them on their wine choices.
Javier likes following the auction market in wine and whisky and En Primeur campaigns. He is very keen on the great wines of Spain, trifles with Sherry in all of its styles and loves the wines from Bordeaux, Burgundy and Champagne.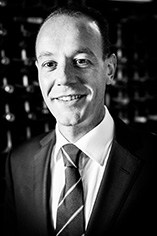 ---
Allan Perry
Allan has worked as Cellar Foreman at Berry Bros. & Rudd since 1981. He is responsible for looking after all aspects of the fantastic cellars at No. 3 St James's Street, organising and maintaining stock as well as preparing customer orders and local deliveries. Allan works as part of a small and dedicated team and is extremely proud to work for the company.