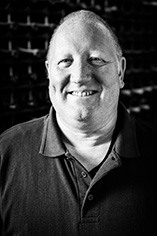 Allan Perry
Allan has worked as Cellar Foreman at Berry Bros. & Rudd since 1981. He is responsible for looking after all aspects of the fantastic cellars at No. 3 St James's Street, organising and maintaining stock as well as preparing customer orders and local deliveries. Allan works as part of a small and dedicated team and is extremely proud to work for the company.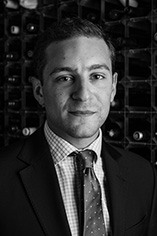 Jared Ehret
Possessing neither great academic acumen, nor sporting prowess, it was while encamped in his university's wine society that Jared's love for all things vinous truly blossomed. After a brief stint at the Harrods wine shop – where the bottles sold were of a slightly different quality to his student days – he moved to Berry Bros. & Rudd to continue his education.
An aspiring bon viveur, Jared believes that – no matter the price – wine and spirits are created to be enjoyed; and that, of course, no week should pass without Champagne.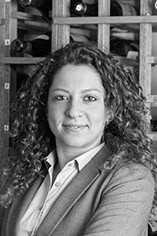 Alessia Ferrarello
Alessia's wine career began almost by chance. After arriving in London – with a degree in English and Japanese from Sapienza University under her arm – she found herself working in a Trafalgar Square wine bar.
With experience as a sommelier in several Michelin-starred restaurants behind her, she decided to explore the lesser known side of the business: off-trade sales. Thereafter, the path to follow became much clearer, and the light at the end of the tunnel was Berry Bros. & Rudd.
Alessia enjoys discovering new restaurants and wine bars, and most of all drinking wines from more esoteric regions – obscure, or forgotten, grape varieties as well as, of course, Champagne and Barolo.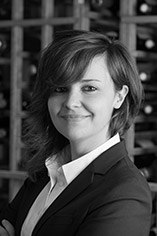 Valeria Maffeis
After spending her early 20s studying psychology and working as a researcher, in 2012 Valeria decided to follow her true passion, wine. She completed a Masters degree in Wine Marketing and Management and, after obtaining her sommelier qualification, worked as an ambassador for renowned Tuscan producer Marchesi Antinori, and Australian sparkling wine specialists Chandon.
In 2016 she moved to London and was thrilled to land a job with Berry Bros. & Rudd. Valeria enjoys nothing more than sharing her passion for wine – especially Italian, Australian and American – with customers and friends.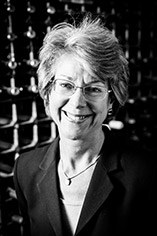 Catherine Owen
While working as a full-time management consultant, Catherine took a Saturday job at No.3 in 2003. Her knowledge and passion increased exponentially, and she began teaching and hosting events for the Wine School.
Since then she has, thankfully, given up the day job and can now focus full-time on what she loves best – visiting the wine regions and helping people understand the complexities of this most fascinating of subjects. Catherine is a keen proponent of lesser known varieties and styles, with a particular interest in biodynamics.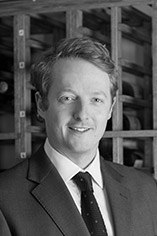 Will Wrightson
Like so many before him, Will began his Berry Bros. & Rudd career with an eye-opening stint in the cellars at No.3. After cutting his teeth down below, he emerged, blinking, into the shop above. His passion and knowledge fine-tuned, he currently devotes his time to selling – among other things – cask-strength whisky, esoteric European whites and reams of Sherry.