Max Lalondrelle was born in the south west of France, where his parents made Armagnac. After a degree in Wine Sales and Marketing in Bordeaux, he came to England in 1993. Max worked first as a Sommelier at the Michelin starred 'Le Gourmet' restaurant in Bristol, and then as the Manager of a wine shop in Berkshire, before joining Berry Bros. & Rudd in 2000 as Retail Sales Team Manager. Since 2002 Max has worked in Fine Wine, and was appointed Bordeaux Buyer in 2007. Max has worked as Fine Wine Buying Director since 2011, and continues to be responsible for Bordeaux.
Max sources all of the Fine Wine and Bordeaux requirements for the Berry Bros. & Rudd group, including in the UK, Hong Kong, Singapore and Japan: representing between £35 and £70 million worth of purchases a year, depending on vintage. His job includes building relationship with suppliers and wineries to acquire and preserve the best allocation of the finest wines.
He loves both buying and selling fine wine, and believes that a good buyer should also be a good salesman. Max says: "I love both sides and believe that a good buyer should be a good salesman; making sure the correct stock is bought but also taking satisfaction in seeing it sold."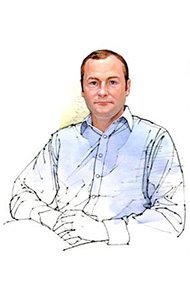 Max is committed to getting the best deals, and aims to ensure that the wines he buys will also be a joy for the sales team to sell. "I love to create a buzz in the office. They all call me 'Frenchy' and say I only like French wines, which is only partly true!"
Expert's Wine Tip:
Max says that wine appreciation very much depends on the situation, but overall his desert island wines would be a bottle of mature Red Burgundy and White Alsace; most likely to be a Clos de Beze Rousseau for the Burgundy and Clos St Hune for the Alsace.