Home > Bordeaux 2020 > The pursuit of precision: Ch. Brane-Cantenac
FIVE MINUTE READ
---
Henri Lurton makes one of Margaux's most beguiling wines at his home estate, Ch. Brane-Cantenac. His approach is both technical and traditional, he tells us.
Ch. Brane-Cantenac was classified as a second growth in 1855. It has been in the Lurton family for four generations; owner-winemaker Henri Lurton was born here and has worked every vintage since 1986. It would be understandable if he were something of a home-bird. But in 1990, he set off for the Southern Hemisphere on a winemaking tour of the New World.
"I went to South Africa, Australia and Chile," he explains over Zoom from his office at the Margaux estate. "It was a way to have more of an open mind with other people. And to other ways of working."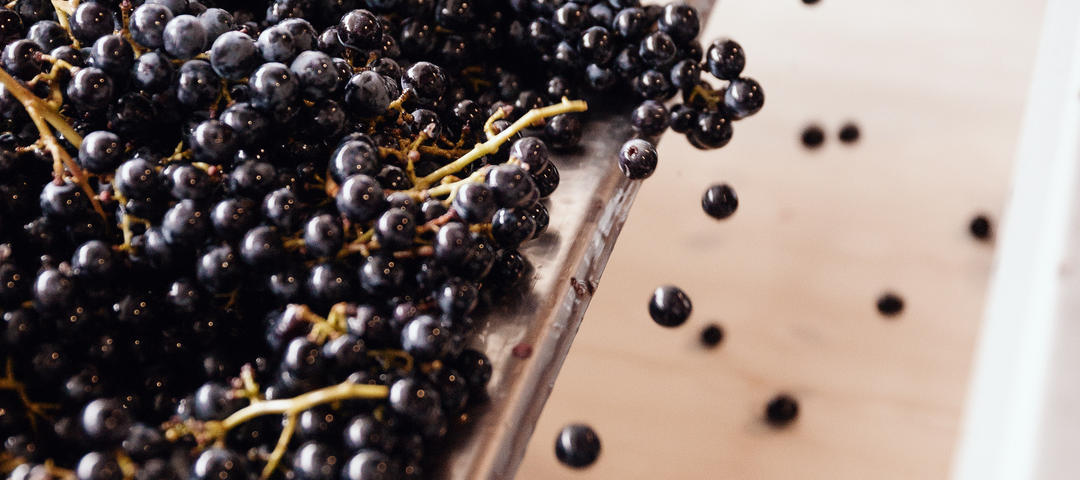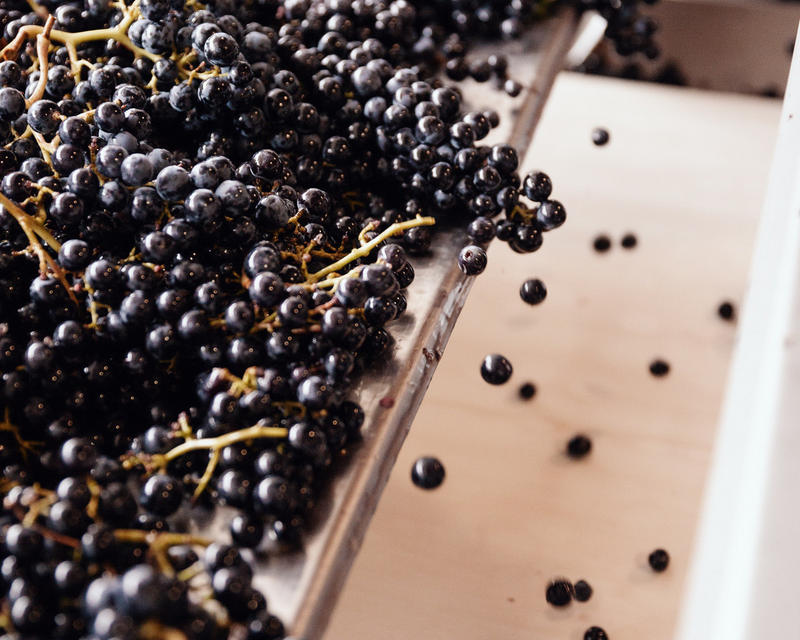 Henri Lurton and the team at Ch. Brane-Cantenac embrace modern techniques, such as grape destemming, pictured here
WAYS OF WORKING
The winemaking approach at Brane is not easy to pin down. Henri describes himself as both traditional and technical. "We work in a traditional way because I think it's the best way. It's knowledge that we've had for a long time – and we keep most of it.
"I learned a lot from my father," he says. Lucien Lurton, now 95, still lives at the estate. "I remember in 1989, he waited as long as possible [before harvesting] because he found the tannins were not ripe enough, even though it was an early-vintage year. Not a lot of people thought like that at the time."
But Henri's experience abroad, notably in Australia's Yarra Valley, has also played a role in his approach. "In Australia, things were very, very clean," he says. "It was different to how we worked in Bordeaux: we were clean, but it wasn't the same. So I changed some things in the cellar. For Brane, aromatics are very important; it's important to always be clean."
Henri is a trained biologist and oenologist. There are no fewer than five qualified oenologists working at Brane. "We always have improvements in mind," he says. "Optical sorting tables made a big difference. And I don't use pumps anymore: I have a new system using air to plunge the skins. It's worked very well, it makes better and softer extraction. We try things, and we adapt when we think it's better."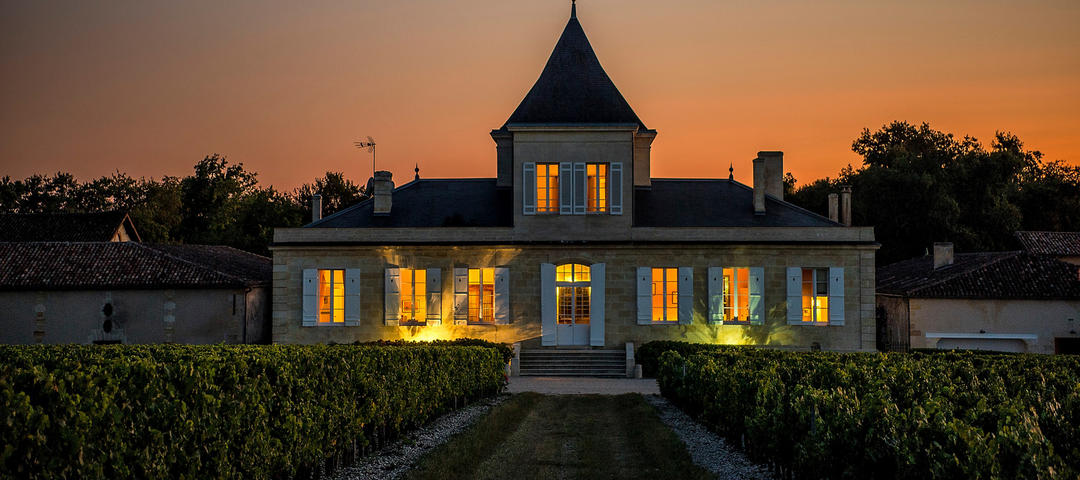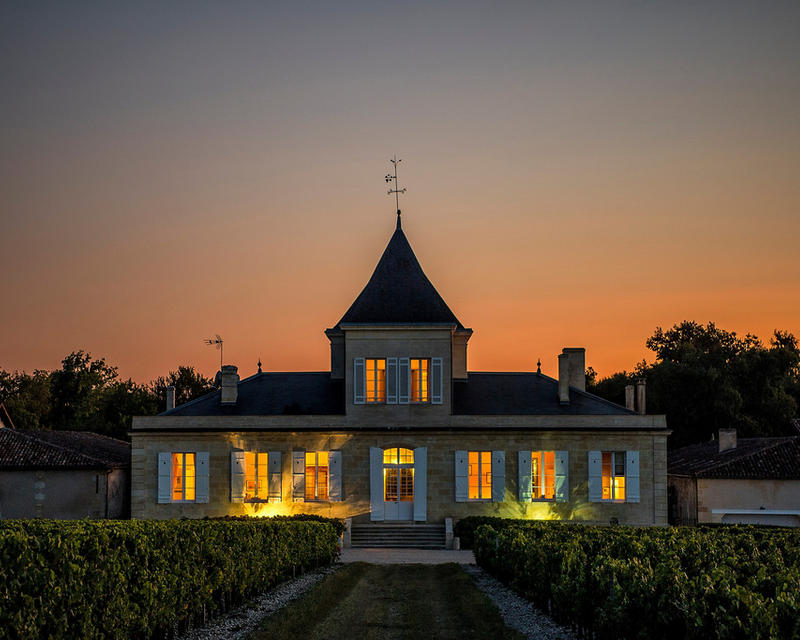 Ch. Brane-Cantenac by night; the estate has been in the Lurton family for four generations
TERROIR AND TERRACES
The biggest shift that Henri has seen has been towards precision, particularly in viticulture. "The most important evolution of my generation is this very precise work in the vineyard: not just parcels, but micro-parcels."
Geologists have identified six distinct gravel "terraces" on the Left Bank of Bordeaux. These low, flat mounds are made up of gravels of various origins, shapes and sizes, with other soils and subsoils. Each is capable of yielding wines with distinctive characteristics. All six can be found in the appellation of Margaux, and Brane-Cantenac's 70-hectare vineyard extends over three of them.
The heart of the estate is the 30-hectare plot in front of the château, sitting on the plateau of the fourth gravel terrace. At 22m above sea level, this is one of the appellation's highest points. "This is high-quality gravel," Henri explains. "It drains very well, and it suffers less from humidity."
This prized site forms the basis for the estate's grand vin. Ch. Brane-Cantenac is among the most alluring and cellar-worthy of Margaux wines. "For me, every great terroir has its own signature," Henri explains. "Brane has been recognized for a long time for its aromatics. In the 19th century, people were speaking of its aromatic quality, of the floral notes in the bouquet."
Elegant though it may be, Brane is truly a vin de garde, built for the long haul. "It's a wine that stays younger for longer," says Henri, "so it needs ageing. It's not a very big wine, and it's always balanced. But it needs time." The wine's capacity to age is down in part to the structure and quality of its tannins, for which Henri credits the fourth gravel terrace. "It's very easy to vinify. You can never over-extract; you always keep the quality of the tannins. It's the quality, not the quantity, of the tannins that helps the wine to age."
The estate's second wine is Baron de Brane, named after former owner Baron Hector de Brane, whose portfolio once included a pre-Rothschild Ch. Mouton. "It's a question of terroir," Henri says of the difference between it and the grand vin.
Fruit for the second wine comes predominantly from the fifth gravel terrace. "Wines from this terrace can be more tannic and structured," Henri explains. "If you extract a little bit too much, you really feel the tannins. But that's not the way we make Baron. We try to make it easier to drink earlier. We use less new barrels to keep more of the fruit."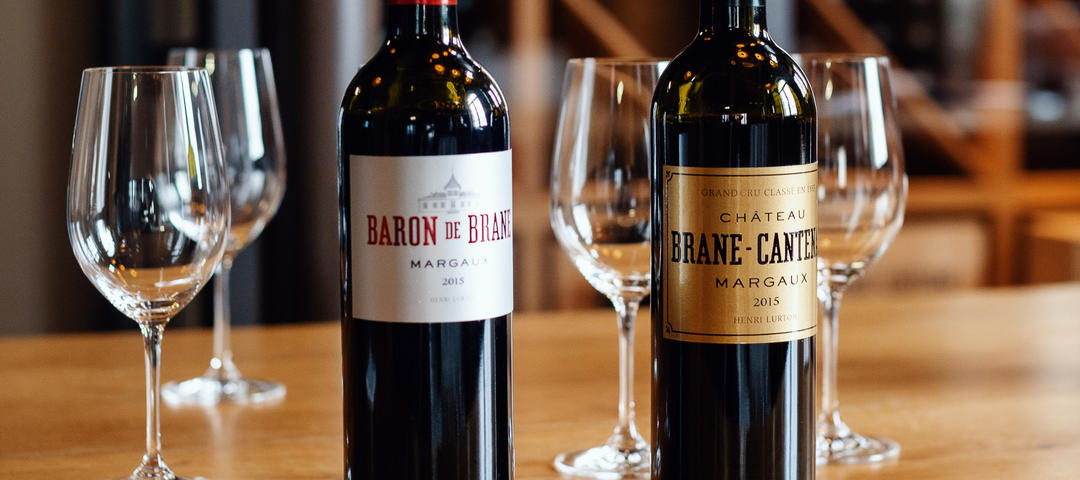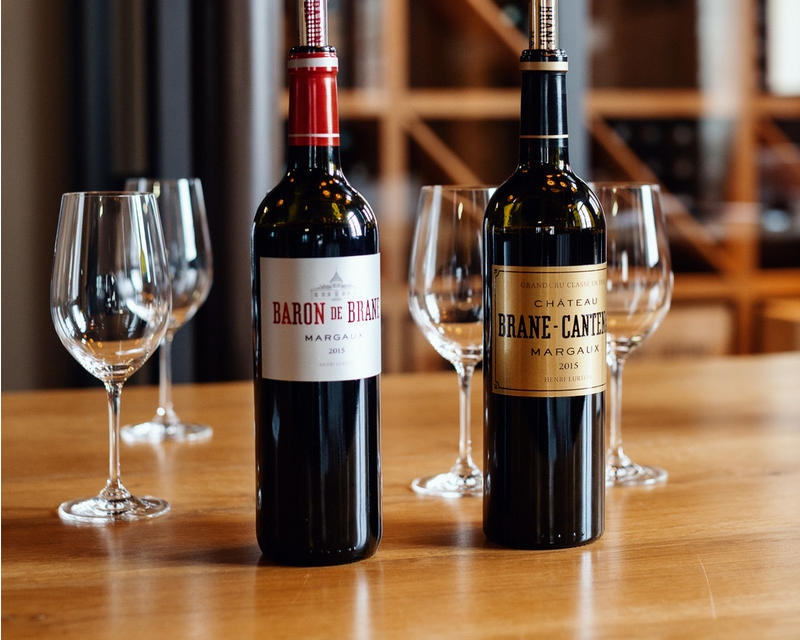 The difference between Baron de Brane and Ch. Brane-Cantenac, both pictured, is "a question of terroir", says Henri Lurton
THE 2020 VINTAGE
For Henri, 2020 is the third in a run of great back-to-back vintages. "It's a great vintage: you have freshness, a lot of fruit, and a very high tannin level. But there's very good balance, and it's a very long wine. We have had three vintages which are really great – 2018, 2019 and 2020. The only problem with 2020 is the quantity. We had yields of 30hl/ha in total. And we were quite strict with our selection, but it was worth it, really."
Notably, 2020 marked the second vintage for the estate's white wine, Brane-Cantenac Blanc. Like the other communal appellations in the Médoc, Margaux does not officially permit white-wine production. The few châteaux that opt to make a white wine – Brane's neighbour Ch. Palmer among them – must opt for less lofty appellations as a result.
This vintage also marked a personal milestone for Henri, it being 30 years since his winemaking tour of the New World was ultimately cut short. Having worked the 1990 harvest in the Southern Hemisphere – working in the Cape on the day of Nelson Mandela's release – family duty came calling.
"I was supposed to go to California," he says, "but my father asked me to come back for the 1990 vintage." But he had seen enough to be able to bring back some new ways of thinking and working. He would take over the estate shortly afterwards. Margaux remains his home base, notwithstanding Bodegas Henri Lurton, his winemaking outpost in Baja California, Mexico. His sons Vincent and Nicolas run things over there, though Henri plays a hands-on role when travel allows. "Usually in August, I go there to pick the grapes," he says, somewhat wistfully.