Home > Bordeaux 2020 > The natural order
10-MINUTE READ
---
Sustainability is far more than just a buzzword in Bordeaux. Jane Anson reports on the initiatives – from rewilding to recycling – being championed by producers and properties across the region.
A vegan shoe company working with an ethical wine brand to make sneakers out of recycled grape skins pretty much encapsulates how quickly Bordeaux is updating its attitude towards sustainability.
This is a joint venture between Marie Viard-Klein, founder of Minuit sur Terre, and Mickaël and Camille Alborghetti of Ethic Drinks. All three are in their 20s and based in Bordeaux (although Mickaël is the grandson of a Burgundy winemaker). This is the first project they have worked on together, making use of grape skins left over after winemaking at an organic estate a few miles outside of Bordeaux that are dried, pressed and turned into the soles of running shoes.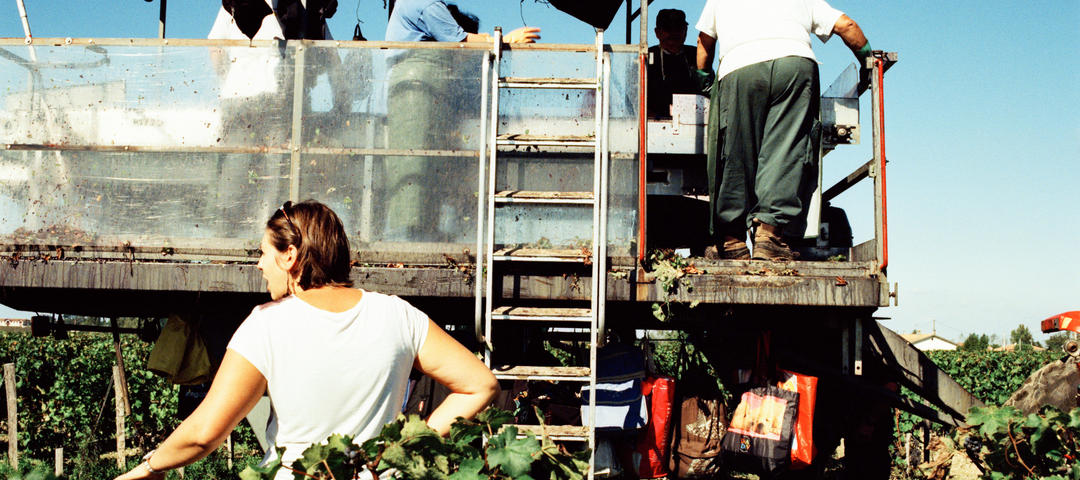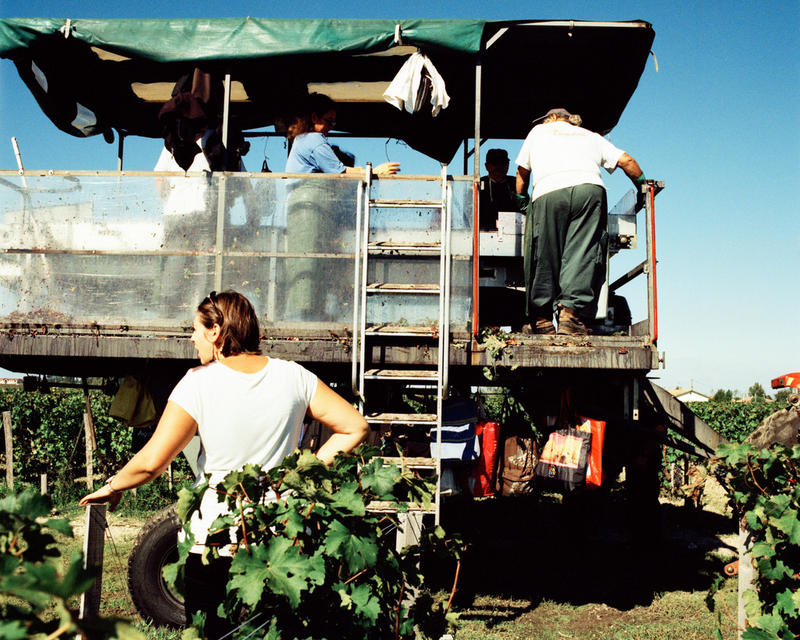 New vineyard practices will equip producers against a changing climate
Creating opportunities
Everywhere you look, there seems to be another initiative springing out of the region to improve environmental and social sustainability. One of the most interesting, not yet launched but due later in the year, is Oenopedia from Artémis Domaines. This will be an open-source website created by the technical staff at all of the Artémis estates, from Ch. Latour in Pauillac to Eisele Vineyard in Calistoga and Domaine Eugénie in Vosne-Romanée, sharing their techniques and learnings from farming organically and biodynamically. The aim is for other wineries to also share best practice and knowledge, adapting according to individual locations and needs.
Vignerons du Vivant is a similarly collaborative initiative, started by a group of 15 winemakers including Jean-Baptiste Cordonnier at Ch. Anthonic in Moulis and Pierre Cazeneuve at Ch. Paloumey in the Haut-Médoc, as well as high-profile names such as Ch. Lafite Rothschild and Latour. These Médoc estates, which are united by their organic winemaking, were motivated to address the issue of unemployment in the region; the Médoc peninsula has one of the highest rates in France. "As châteaux based here," Cazeneuve has said, "we wanted to find a way to match the needs of our vineyards with helping find work and training to people living around us who need the opportunities".
In 2018, Vignerons du Vivant started out by employing 12 young people between the ages of 18 and 30. They were supported through their training in organic viticulture and agroecology, in most cases splitting their time between practical work on the estates and study in local agricultural colleges. As it approaches its fourth year, the majority of the original intake are now in full employment.
"Our aim is to equip them for the type of jobs that will be increasingly needed in winemaking," says Cazeneuve, "and to show them the kind of opportunities there are out there for young people who have an understanding of ecology and sustainable land usage".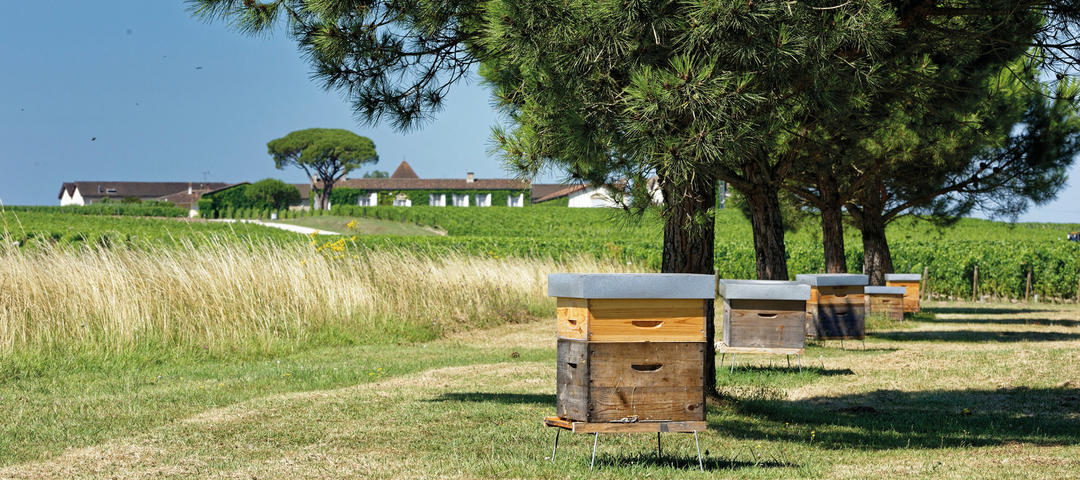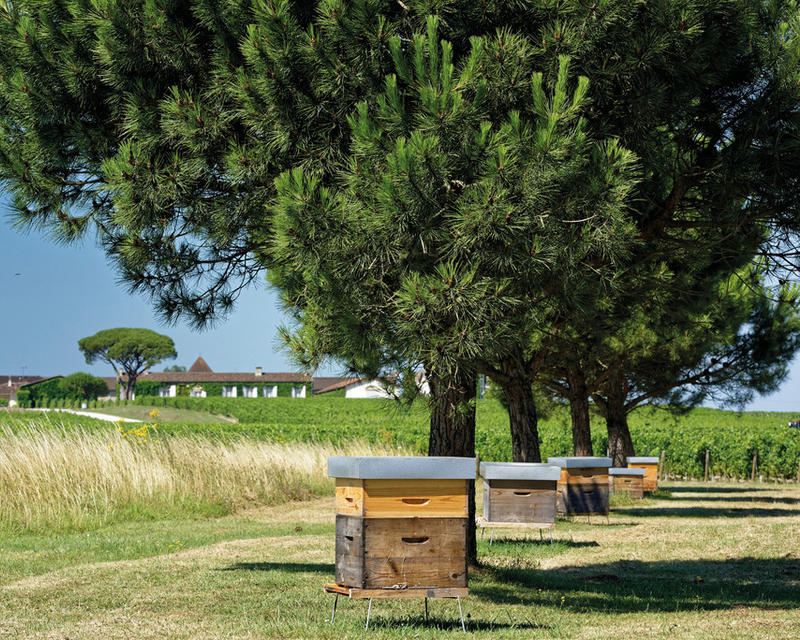 Ch. Meyney now produces its own honey from thriving hives
Birds, bees, flora and fauna
You'll find initiatives at every level of Bordeaux winemaking; from the appellation of Bourg, which now ensures all estates must have a basic environmental certification by 2025 if they want to use the AOC on the label, to Francs and Castillon that are already over 50% certified organic or in conversion.
Agroforestry, permaculture and regenerative agriculture are also now a key part of the landscape. Domaine Emile Grelier in AOC Bordeaux Supérieur and Ch. Mille Roses in AOC Margaux are both brilliant smaller properties taking the lead in this. On both estates you'll find bird boxes, beehives, trees for bats and flowers everywhere – as well as ongoing studies counting and classifying flora and fauna.
Agroforestry projects are also underway at Ch. Lagrange in St Julien, where they have recently counted 54 different bird species, 64 different types of biodiversity habitats, and dozens of different amphibians, mammals and reptiles across the estate, while over at Ch. Dubraud in Blaye, owner Alain Vidal has planted 1,213 trees over the past few years. Ch. Lafon-Rochet in St Estèphe has plans to plant 13,000 trees and shrubs by 2030, as well as 8km of hedges.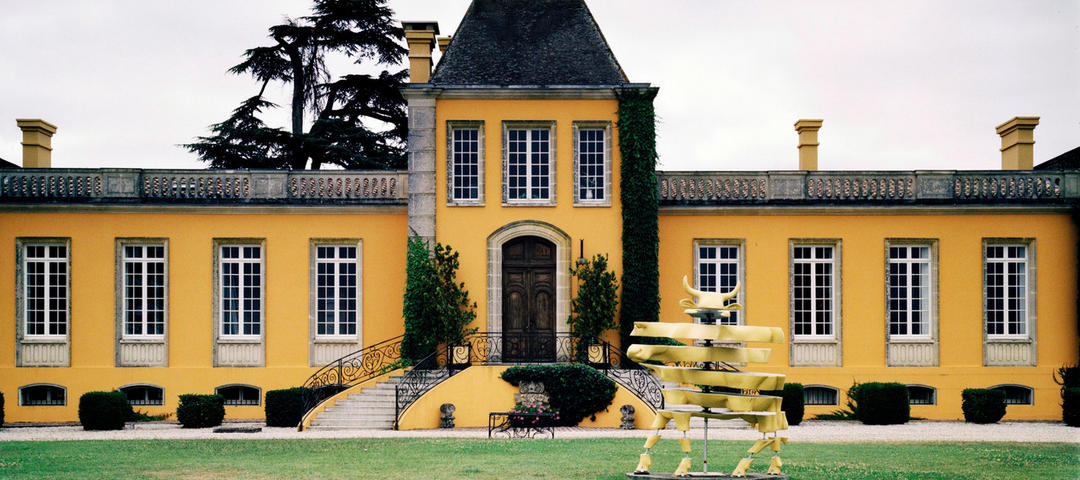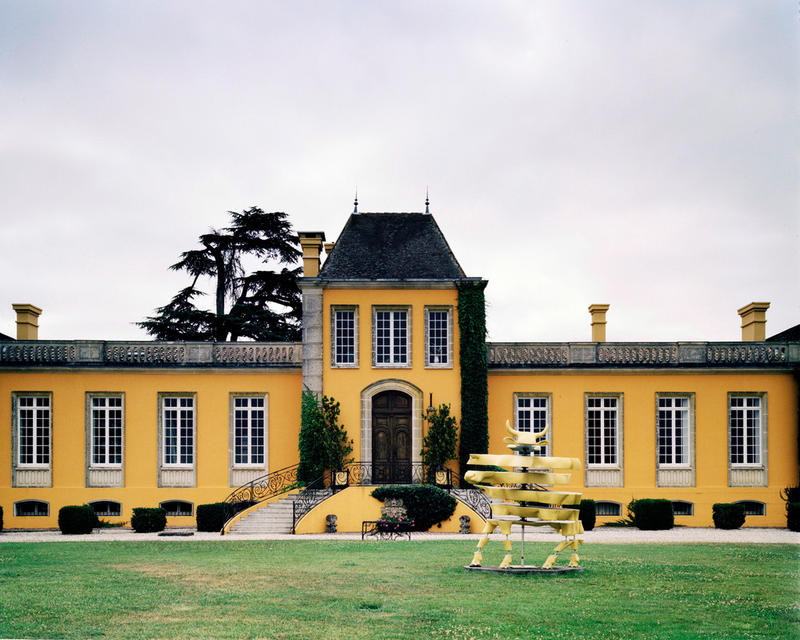 More than 13,000 trees are being planted at Ch. Lafon-Rochet
Château initiatives
Lafite is involved in a number of projects – from Vignerons du Vivant to working specifically with refugees, largely from Syria, Afghanistan and Eritrea, helping them access agricultural work and training. On their own estates, large-scale biodiversity projects are underway in Pauillac, Sauternes and Pomerol.
"My father has encouraged biodiversity at Lafite since the 1980s, rewilding long before it became fashionable," Saskia de Rothschild says with a smile, referring to Baron Eric de Rothschild's restoration of wetlands to create a bird and wildlife sanctuary in a large stretch of land alongside the property.
"We now have an agroforestry project that takes us right through to 2030 that will see the uprooting of three hectares of our Pauillac vineyards to replant with trees and hedgerows."
Winemaking is also being re-examined. Ch. Montrose and Ch. Smith Haut Lafitte are capturing the carbon dioxide released during the fermentation process and recycling it for various uses from vine treatments to bicarbonate of soda, while Montrose has also just announced a "first of its kind" climate and vineyard study to further equip it against the changing climate.
Enlisting the help of expert climatologists and terroir consultants, they have set up 60 temperature and humidity sensors across the vineyard that will track changes over a number of years, and feed into vineyard management choices.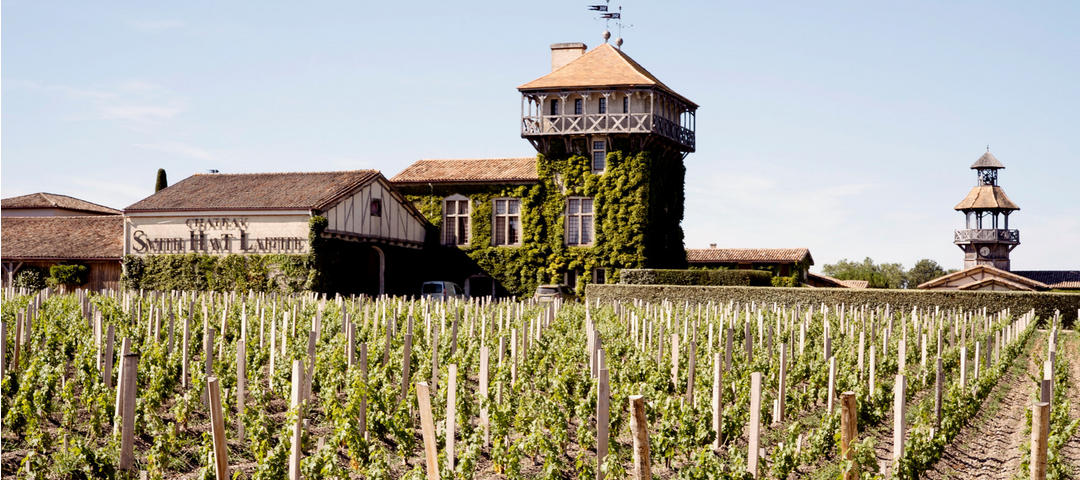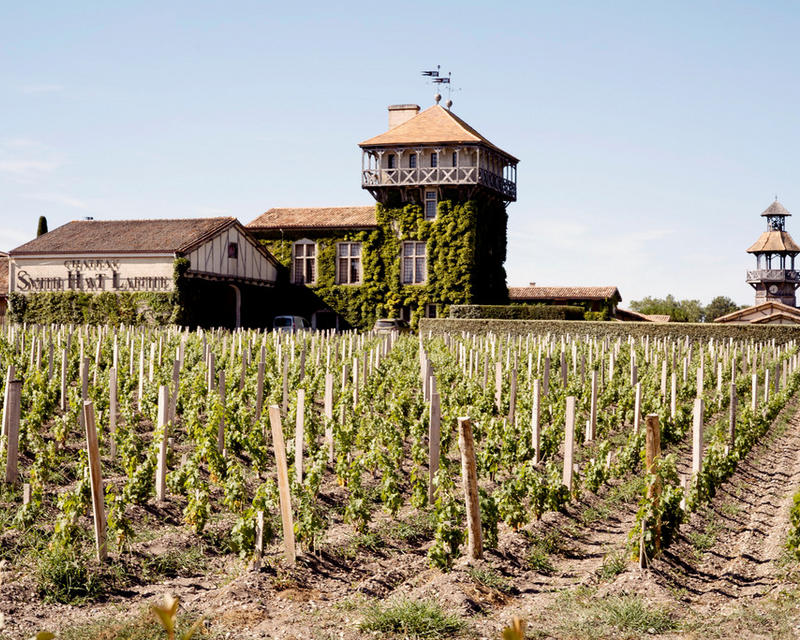 Ch. Smith Lafitte is capturing CO2 released during fermentation, and recycling it
Moving forward together
Even the packaging that the wines come in has become increasingly considered. Vignobles André Lurton at Ch. Bonnet in Entre- deux -Mers now prints its labels on entirely recycled paper that is made from wheat straw rather than trees. Ch. Meyney in St Estèphe last year released a "caisse eco-responsable" that saw a bottle of its wine presented alongside homemade tomato coulis, quince jam and honey from its gardens.
Meanwhile, Ch. Fleur Cardinale in St Emilion has printed instructions set into the interior of its wooden case for the just-delivered 2018 vintage on how to turn the case into a bird box. There are plans to showcase different upcycling suggestions with each new release, with input encouraged from wine lovers.
There is a clear sense that the momentum behind these initiatives is now picking up speed. A recent workshop held on the subject of sustainability at Ch. Guiraud saw winemakers attend from across Bordeaux. Agricultural engineer Hervé Coves reminded attendees that monoculture is not the natural order of things, and highlighted the many cross-benefits that different plants and trees can bring to vineyards by attracting birds and insects for natural pest and disease control.
Guiraud owner Xavier Planty intends to make this an annual event, "bringing together estates engaged in agroecology to showcase and share their best practices. It is now an economic necessity for us to move forward together".