Home > Burgundy 2021 En Primeur > Burgundy allocations
Burgundy allocations
THREE-MINUTE READ
---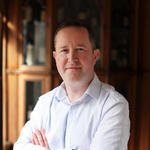 Martyn Rolph, Commercial Manager
With demand at an all-time high, the tiny 2021 vintage means that there is simply not enough wine to go around. Here, we explain how we'll be allocating the most sought-after wines this year
Burgundy is a complex region, made up of lots of producers. We work directly with around 75 individual growers, most of whom make wine in small quantities at the best of times.
Most growers work across several different vineyards, where they generally make single-site expressions rather than larger blends. A typical producer might make 10 or 20 different cuvées each year, often in tiny quantities – sometimes as little as one barrel of each wine. In Chassagne-Montrachet alone, Benjamin Leroux produces five different cuvées.
We've worked with some of our producers for many years, passing from one generation to the next. Others are more recent discoveries. Often, we are among the first merchants to discover a particular producer, introducing them to our customers and helping them to get their operation off the ground by buying and promoting their wines. As these producers become better known, they develop a following among collectors and, consequently, their wines become harder and harder to find.
We do our best to help our customers keep buying the wines that they have purchased from the producers they've supported in the past. Requesting only a top Premier Cru from a specific producer, or only an in-demand producer, does not help that producer to sell the other wines in their portfolio, and is not a sustainable way for that producer to grow. For us to do that most effectively, it's important that we support those loyal and engaged customers by giving them access to these ever-limited allocations.
The 2021 vintage was an incredibly challenging one in Burgundy, with growers having to contend with an onslaught of frost, hail, rain and disease. As a result, the quantity of 2021 wine available is tiny.
It varies across the region, but for many producers, volumes are significantly down this year. White-wine volumes have been the hardest hit, and in some instances certain cuvées have not been made at all for the simple reason that there weren't enough grapes produced. Losses of 70% are not unheard of. The situation is slightly better for red wines, with some producers reporting volumes in line with the previous year. But on the whole, volumes are way down and there simply is not enough supply to meet the demand.
A stark example is Benjamin Leroux, who has made no Chassagne-Montrachet at all this year. In a normal vintage he makes well over 30 barrels across his five cuvées.
How we will approach 2021
Quite simply, there is not nearly enough wine to go around. In a year where it's unlikely anyone will receive as much as they'd like, we think it is important to spread our extremely limited volumes as widely as we can, while recognising the need to support loyal customers.
Willingness to look across the quality levels and communes can allow you to obtain more. There is so much to explore in our offer, and our team can introduce you to any number of lesser-known gems that you may not have considered but that we think you will love. We're always working to find that hidden talent and the next big name; trust us to help you establish an allocation and relationship with them.
The positive news is that the 2022 vintage has yielded a good-sized crop, so volumes should not be quite so tight as they are this year. Of course, the same approach still applies, and our goal is to build long-term links between our producers and those customers that buy across their whole range.