Home > Burgundy 2021 En Primeur > Domaine Pinson
Domaine Pinson
FIVE-MINUTE READ
Words: Charlie Geoghegan
---
There have been Pinsons growing grapes in Chablis since at least 1640, and the family are still going strong today. Brothers Laurent and Christophe Pinson have been involved since the 1980s, joined almost 15 years ago by Laurent's daughter Charlène. Together, they tend 14 hectares of vines in the region, including enviable holdings in the Grand Cru vineyard of Les Clos, along with parcels in a half-dozen Premiers Crus.
The domaine operates out of historic premises on the edge of Chablis town, along the Quai Voltaire. It straddles the old and the new: there are centuries-old stone cellars and there are modern winery facilities. Laurent remembers working side-by-side with his grandfather; Charlène is already thinking about her own children and the generations to come. Their respect for the old ways is clear, but this cohort of Pinsons are also conscientious and forward-thinking.
Here, in their own words, Laurent and Charlène offer their insights on this long-running family business.
LAURENT: When I started here in 1982, my grandfather was close to retirement. The equipment and methods he was using were very old. I had my own vision for the wine; I wanted to do my own work. It's important to maintain the ideas of the older person who has worked at the domaine, so it was complicated at the beginning, because of our different views and the different methods we used.
My brother and I made our first vintage here in 1987, using some of our grandfather's older methods and some of our newer methods. Around the beginning of the 1990s, we moved entirely to our new techniques and equipment.
Charlène arrived here in 2008, bringing a new vision with her.
CHARLÈNE: I didn't want to change a lot. I wanted to learn the traditional methods, and also to adapt to each vintage. Getting started here was easy.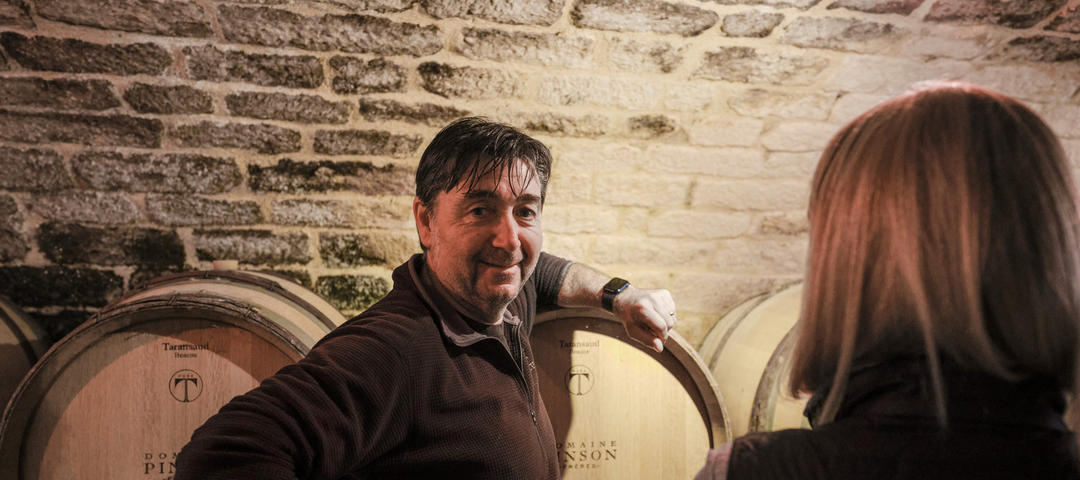 01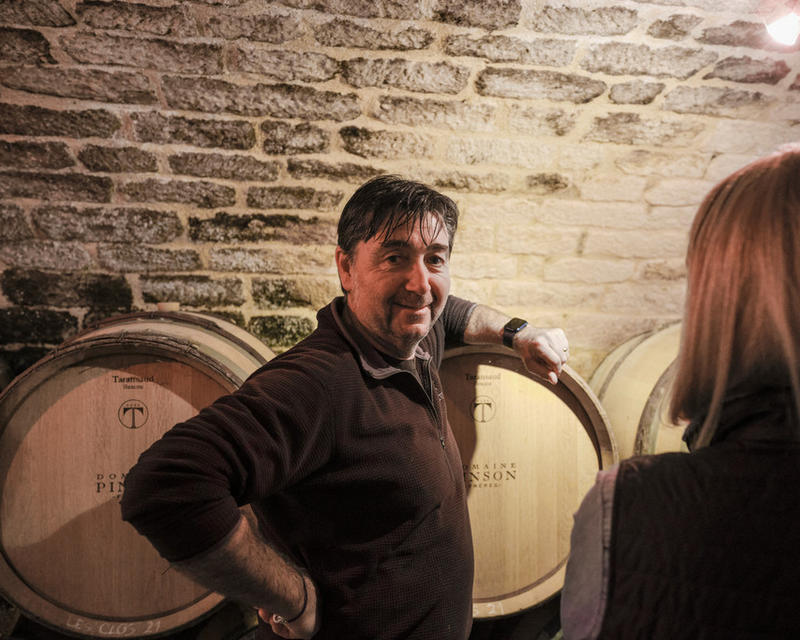 01
01: Laurent Pinson has been here for 40 years; things have changed considerably in his time
L: The best thing about working together is our differences. It's good to have each other's opinion, so we can do something constructive.
C: My dad is still young, there's a youthful aspect to our discussions. But the fact that he worked with his grandfather as well means that we can take a lot from the ancestral methods the domaine has seen before. It's the mix of all of this that's interesting.
CHALLENGES IN THE VINEYARD
L: We always have problems with frost in Chablis.
C: The problem is not the frost. The problem is that the vine buds earlier than it used to, because our winters aren't cold enough anymore. So the plant has already had time to grow [and be at risk of damage] before the frost comes in spring.
L: There are old methods we can use, like burning big candles, to beat the frost. But they are expensive, and they cause problems for the environment. Last year, we invested in a new method of protection: heating cables. They generate heat in a seven-centimetre radius around the buds, which is very efficient for beating the frost. We have done it for some of the younger vines in our parcel of Mont-de-Milieu Premier Cru; for such a big investment we want to be able to use this solution for a long time.
C: We are the only domaine using this in Mont-de-Milieu.
L: Some growers are using them with very small parcels in the Grands Crus. They get their power from the electrical network. We chose to use an individual generator, because the network is reaching saturation
"The best thing about working together is our differences"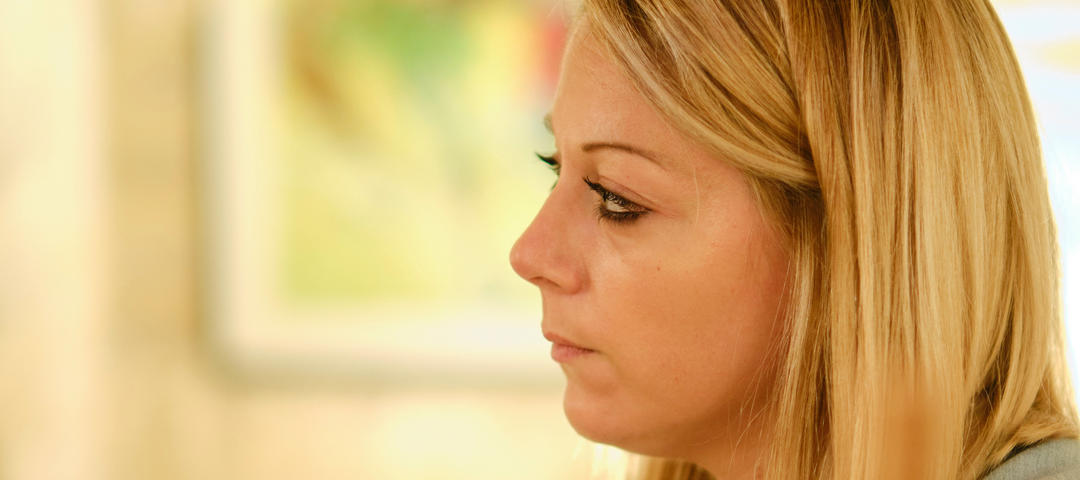 02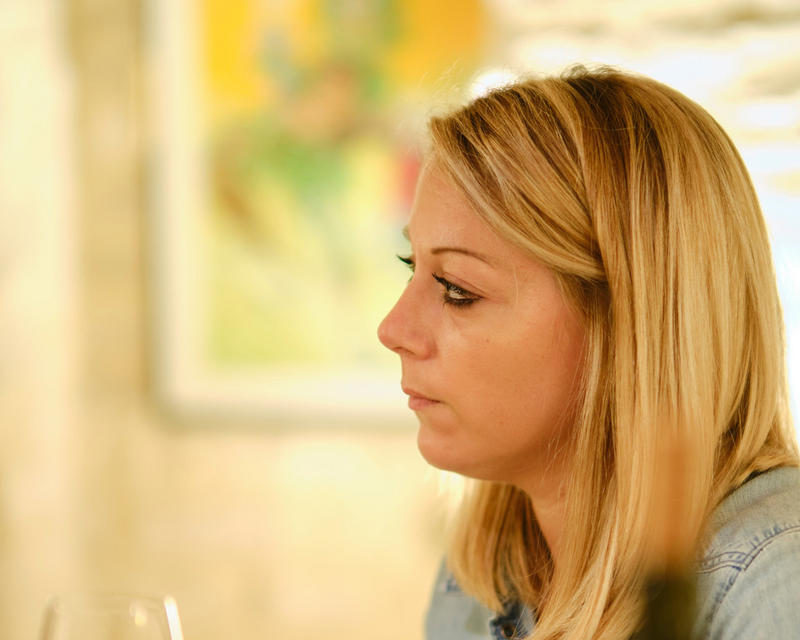 02
02: Charlène Pinson joined her father and uncle almost 15 years ago
C: Chablis is about purity and expressing each unique terroir.
L: The Kimmeridgian limestone that we have imparts a very special taste, which is always fresh even if the climate is changing. Each site is unique: a different percentage of limestone, white clay or blue clay in each parcel. You can have different wines from the same grape, but they're always very fresh and easy to taste. The style is fresh and pure, but with very good concentration and balance.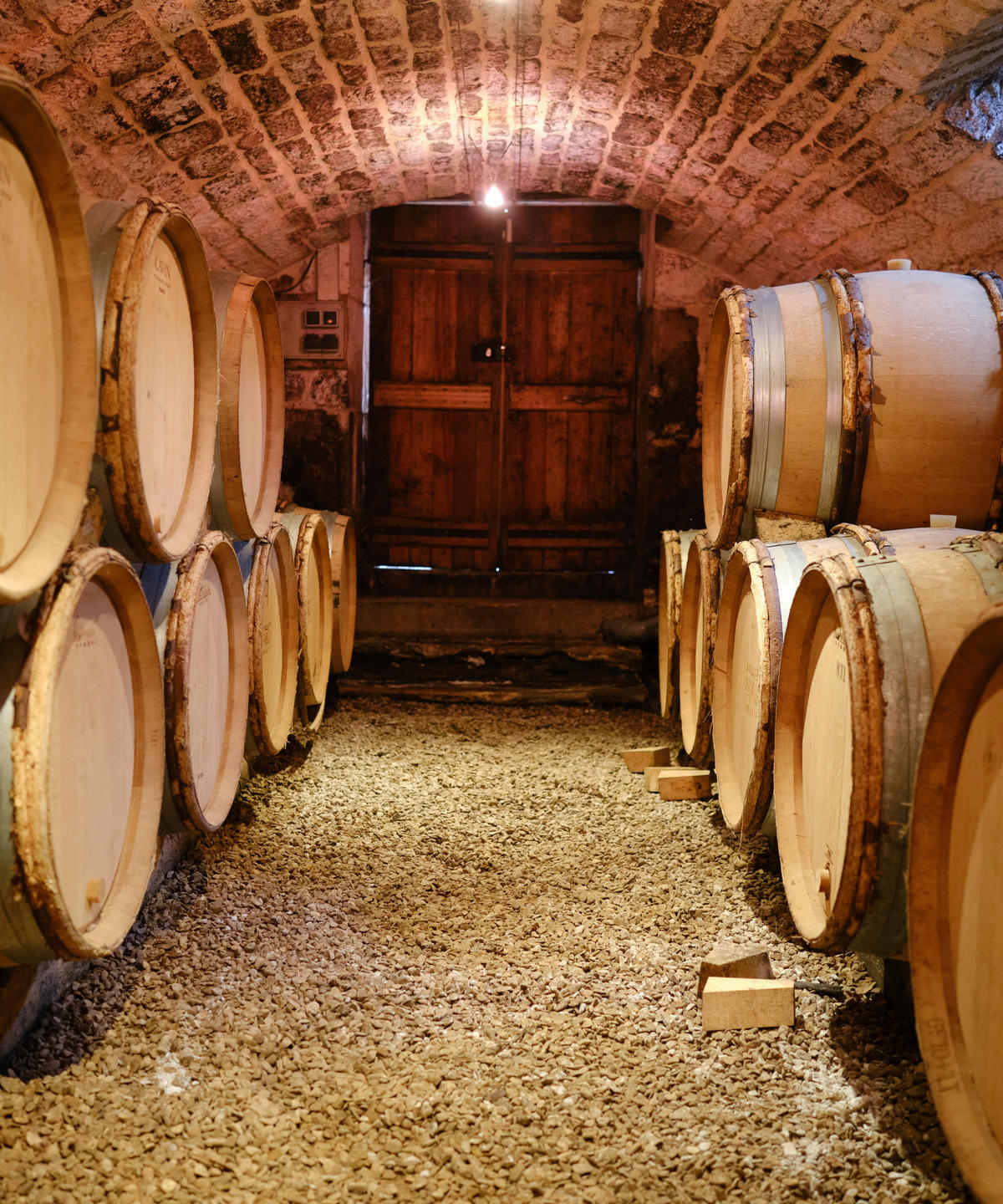 03
04
03: Oak use here is subtle, with 10-20% new barrels used for the top wines

04: The domaine's gates as seen from the Quai Voltaire
L: The style of Chablis has been changing for five or six years, because the climate is very different. Harvest now is August or the beginning of September. The wines are richer, more concentrated and powerful.
The style that we had in the 1990s, for example, was with less concentration and more acidity. Those wines needed more time to express the Chardonnay grape.
Now, the wines are much more expressive right away, when the wine is young. We work a lot in the vineyard to have good concentration in the grapes earlier, so we can pick perhaps earlier than other producers – to keep the freshness and the acidity. The balance of the wine, between the concentration of sugar and acidity, is very important. Harvest date is very important.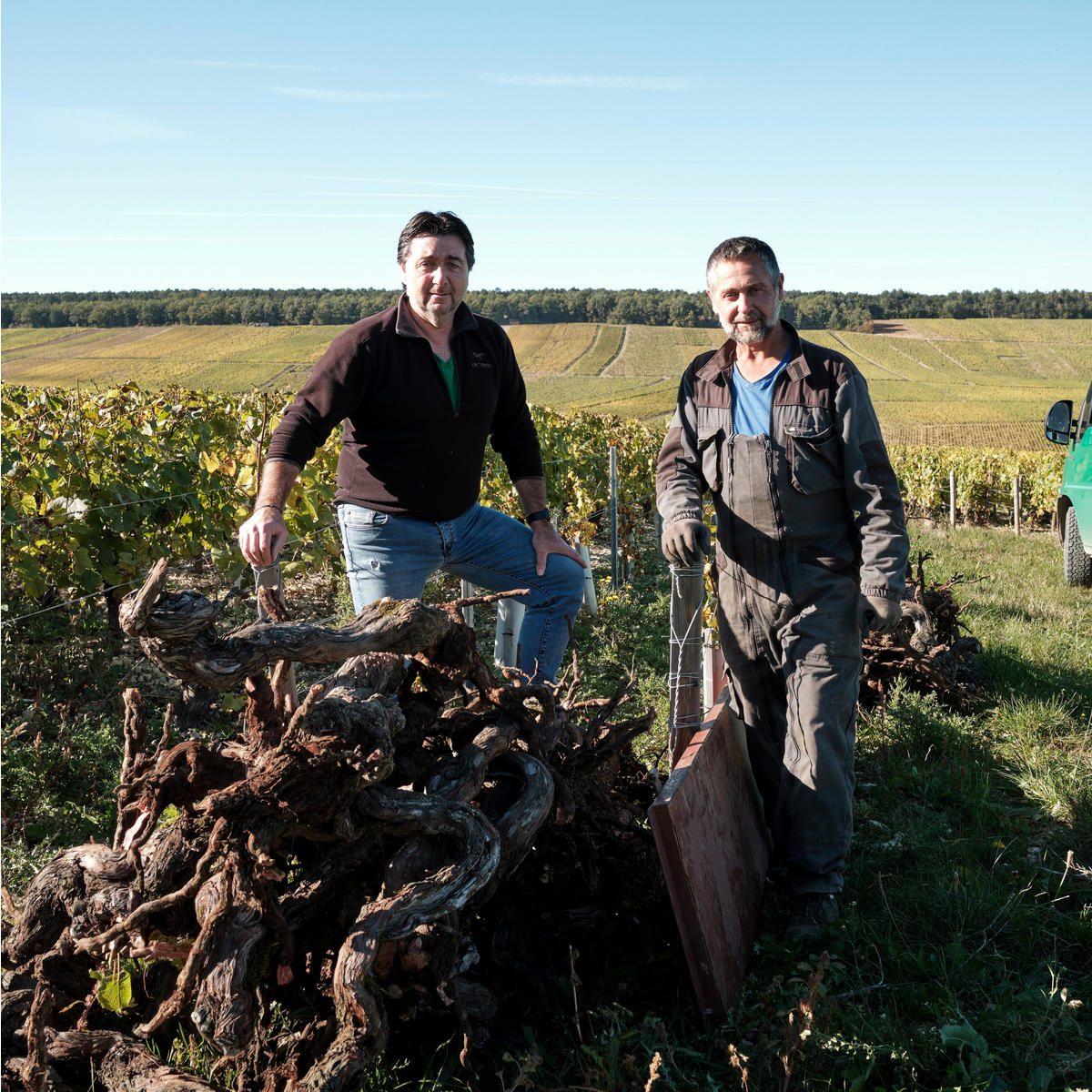 05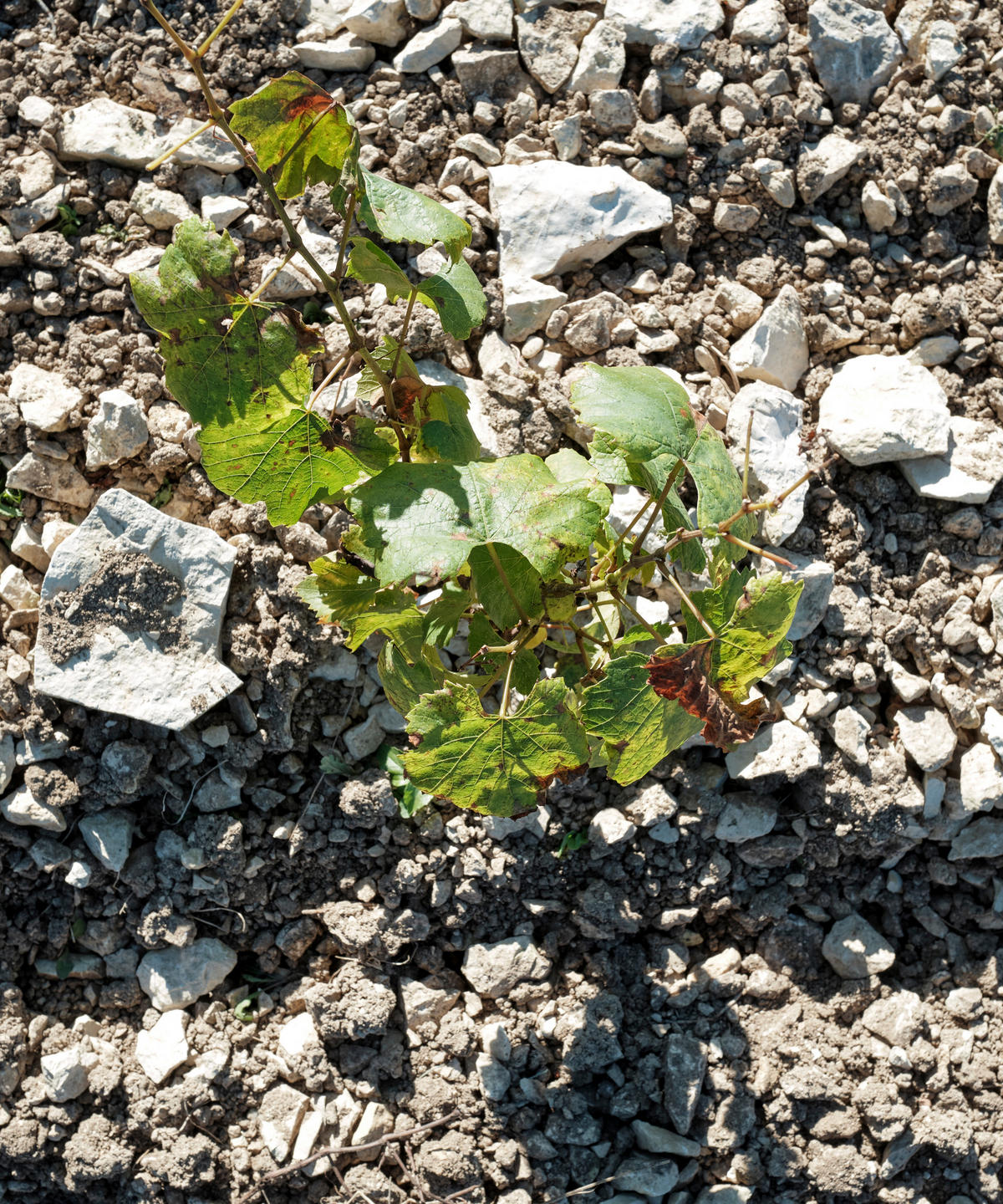 06
05: Laurent and Christophe Pinson in the Grand Cru of Les Clos, where the Pinsons farm 2.57 hectares of vines

06: In Chablis, each site is unique
C: I have two kids. It's always a moment of joy to see them at the domaine, being interested in what we do, especially during harvest. We carry a lot of responsibility, and it's also about passing that down to the next generation.
L: I'm proud that I have been able to bring the domaine to where it is today since my grandparents' time. The domaine has been in Chablis for over 400 years, but it was around 1880 that the Pinson family specialised in wine. My grandfather took over the production during World War II. I'm proud to have contributed to this evolution.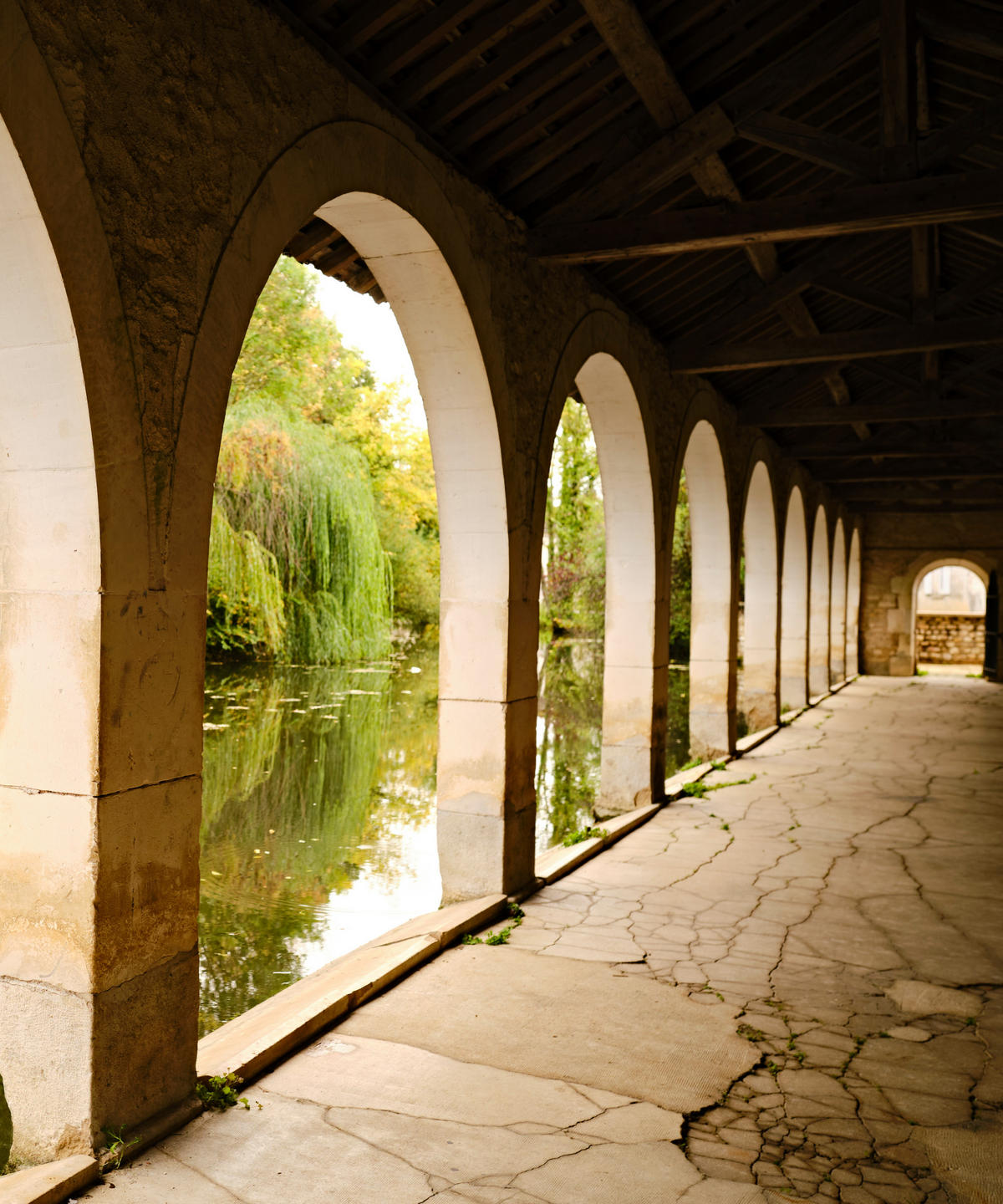 07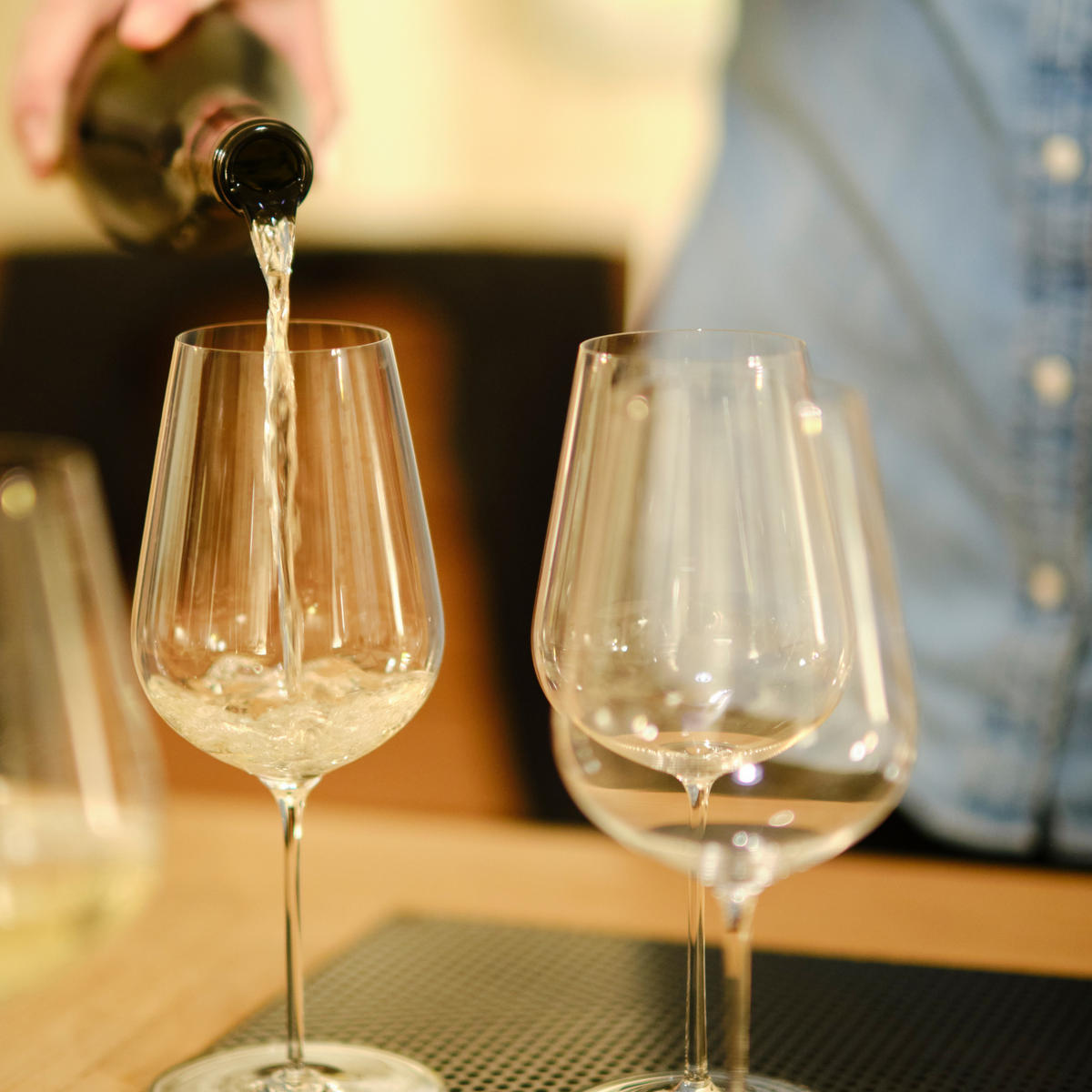 08
07: Charlène pours a sample of the rich, ripe Mont-de-Milieu Premier Cru

08: Domaine Pinson is a stone's throw from the Serein river
L: It was a complicated year. The winter before was mild and humid so the growing season started early; we knew it was going to be complicated. Then the frost, and the vegetation wasn't in great shape. There was lots of humidity in May and June, which meant a lot of disease. Many producers lost hope, as lots of them are undergoing organic conversion [where using chemical sprays to fight disease is forbidden], and we are all making efforts to intervene less.
Our crop was 50% down on a normal year, but the grapes achieved full ripeness. The wines will be very classic in style, with lots of freshness, minerality and fruit. I think they will please people thanks to their classicism and purity. Sadly, we have limited quantities, but the wines are great.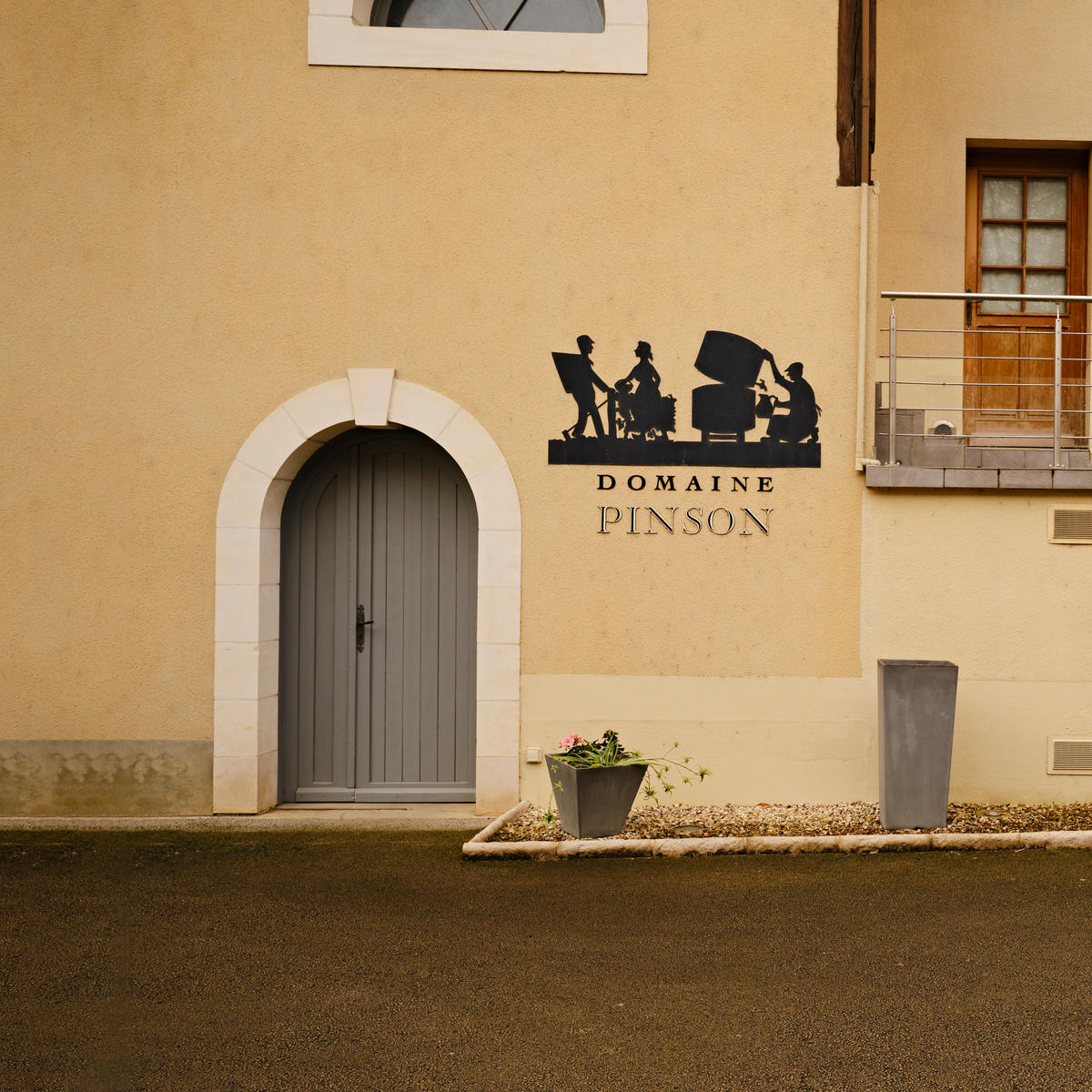 09
10
09: The Pinson name is a proud one in Chablis

10: Vineyard workers remove dead vines from Les Clos; the trunk disease esca is a growing problem in Chablis