Home > Burgundy 2021 En Primeur > Domaine Simon Colin
Domaine Simon Colin
FIVE-MINUTE READ
Words: Charlie Geoghegan
---
How do you get your name out there when your name is already out there? For Simon Colin, being the scion of an esteemed Burgundian family is both a blessing and a curse as he prepares to launch the first-ever vintage from his new domaine in Chassagne-Montrachet
Simon Colin looks less like a vigneron and more like an American football fan. He operates out of a winery in Chassagne-Montrachet's industrial zone, a rather functional corner of the world right next to some of Burgundy's greatest white-wine vineyards. This was his father's cellar for 15 years and it still says "Philippe Colin" on the wall outside. But the estate has just been split between father and son: Simon runs his two-thirds independently; Philippe continues on a smaller scale. The first-ever vintage from Domaine Simon Colin, 2021, is now ageing in barrel, while Simon himself is staking out his place in the world of wine.
The name "Colin" is well known in Burgundy, particularly in this part of the Côte de Beaune. As with anything Burgundian, a potted history of the family's winemaking endeavours is not exactly straightforward. What is now Simon's domaine was once part of the larger Colin-Deléger estate, run by Simon's grandfather Michel. This was in turn split between Michel's sons, Philippe and Bruno – Simon's father and uncle. Other branches of the family operate such domaines as Joseph Colin, Marc Colin and Pierre-Yves Colin-Morey. This rather prestigious lineage is both a blessing and a curse, Simon believes. Association with such a famous family is clearly an advantage for a fledgling domaine, though it brings with it considerable responsibility. The complexity of the family tree also makes it difficult for any individual to break through: "There are so many Colins now that it's hard to make your first name known," Simon says.
Establishing his name is perhaps Simon's biggest challenge today. But before all of that, he first had to learn his trade. After graduating from business school, Simon worked with his father for three years, in Burgundy and at Philippe's estate in Franschhoek, South Africa. He also worked at Domaine Etienne Sauzet in Puligny-Montrachet, offering him an additional viewpoint beyond the Colin family. Simon established a micro-négociant business in 2017, buying grapes and juice from other growers to produce his own wine in tiny quantities. This was, it seems, to scratch an emerging itch: "I wanted to have my own label and my own laboratory to experiment in," he says.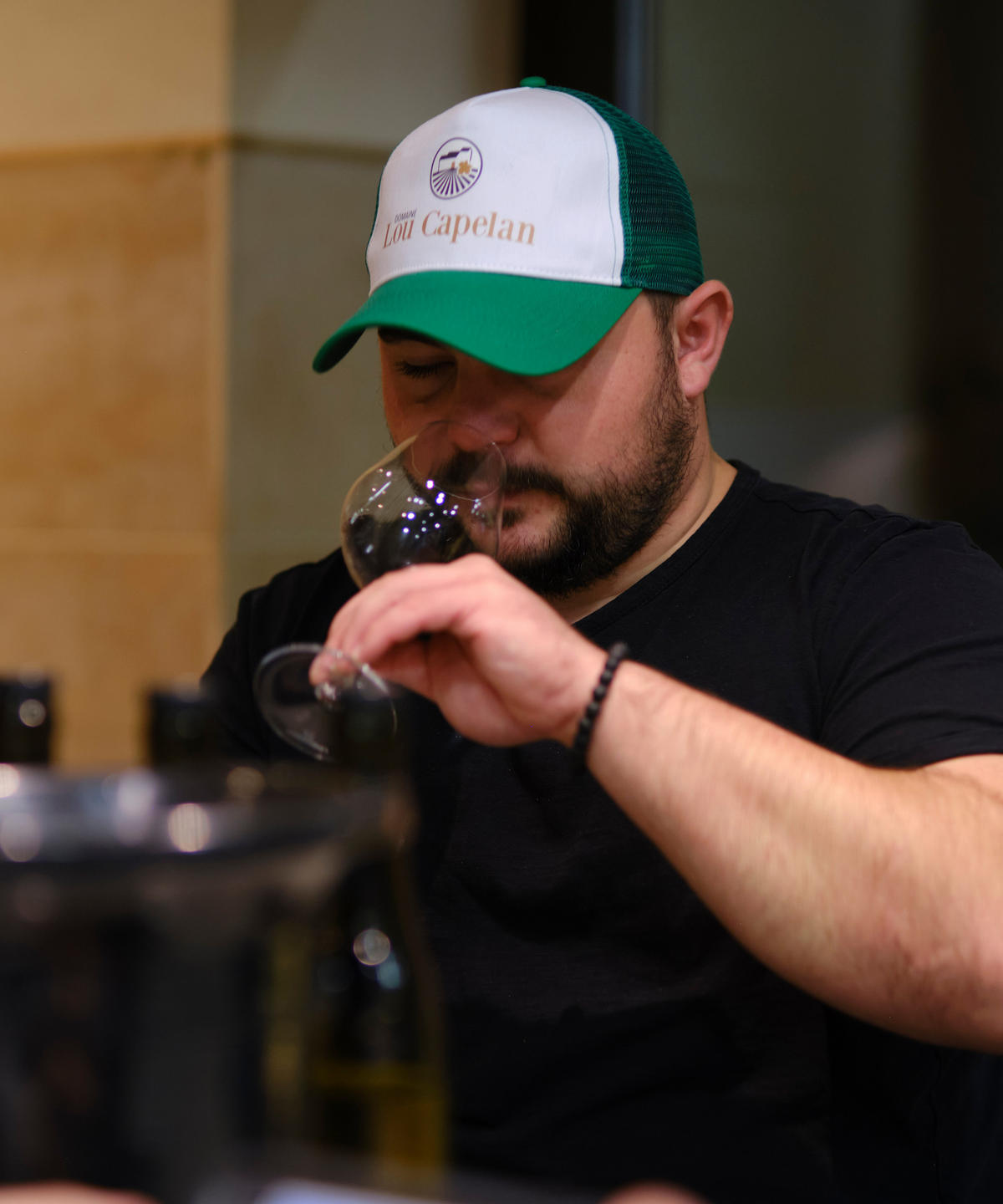 01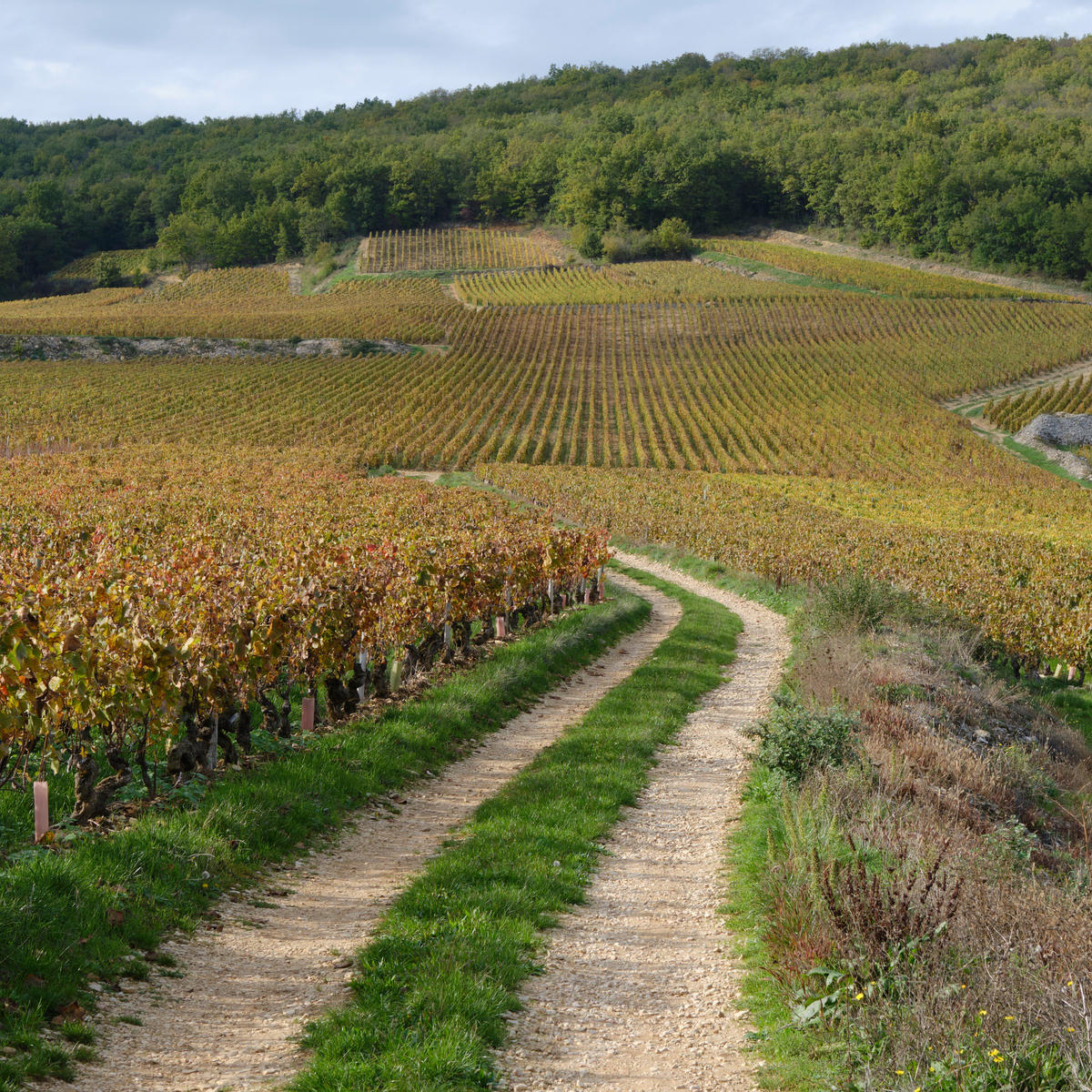 02
01: Simon talks our Buying team through the new vintage

02: The vineyards of Chassagne-Montrachet are the Colin family's stomping ground
Though Philippe taught him a great deal, Simon is clearly his own man and, crucially, his own vigneron. "I didn't want to do exactly what my dad did before," he says. Nor did he want to spend all day disagreeing with his father over their respective approaches. Father and son thus made the deliberate choice not to work together at the family estate, but rather to split it in two. "It was a tough decision for a father to make," Simon reflects. "I respect him for giving me the opportunity to work the way I want every day."
Simon and his father "don't make the same wine", he says. One notable difference is Simon's penchant for organic viticulture. Domaine Simon Colin will be certified organic in 2024. He uses biodynamic methods when time permits, though he thinks of it as "the cherry on the cake" rather than a must-have.
"People like to classify winemakers as this style or that style. But everyone has their own style"
In the cellar, Simon seeks to produce what he considers a modern style of wine, with more acidity and less oak influence. But this style is evolving. His uncle Bruno once told Simon that a winemaker finds their style only through making wine, figuring it out as they go. "People like to classify winemakers as this style or that style," Simon says. "But everyone has their own style. Sometimes you take stuff from people, you remove stuff you don't like from the way they work, and that's your style."
A walk around Simon's cellar demonstrates this evolution happening in real time through experimentation, reinvention and fine-tuning. It's not beautiful, but it's a well-equipped, working winery – just the sort of place in which to find one's style. Among the traditional oak barrels (228-litre pièces and larger 350-litre vessels) are concrete eggs and even a small glass demijohn, tell-tale signs of an inquisitive winemaking mind. Simon ran a trial with the demijohn last year, ageing a portion of white wine in it. "There was too much reduction," he laments. "This year, I'll try it with the reds." Set in his ways he is not.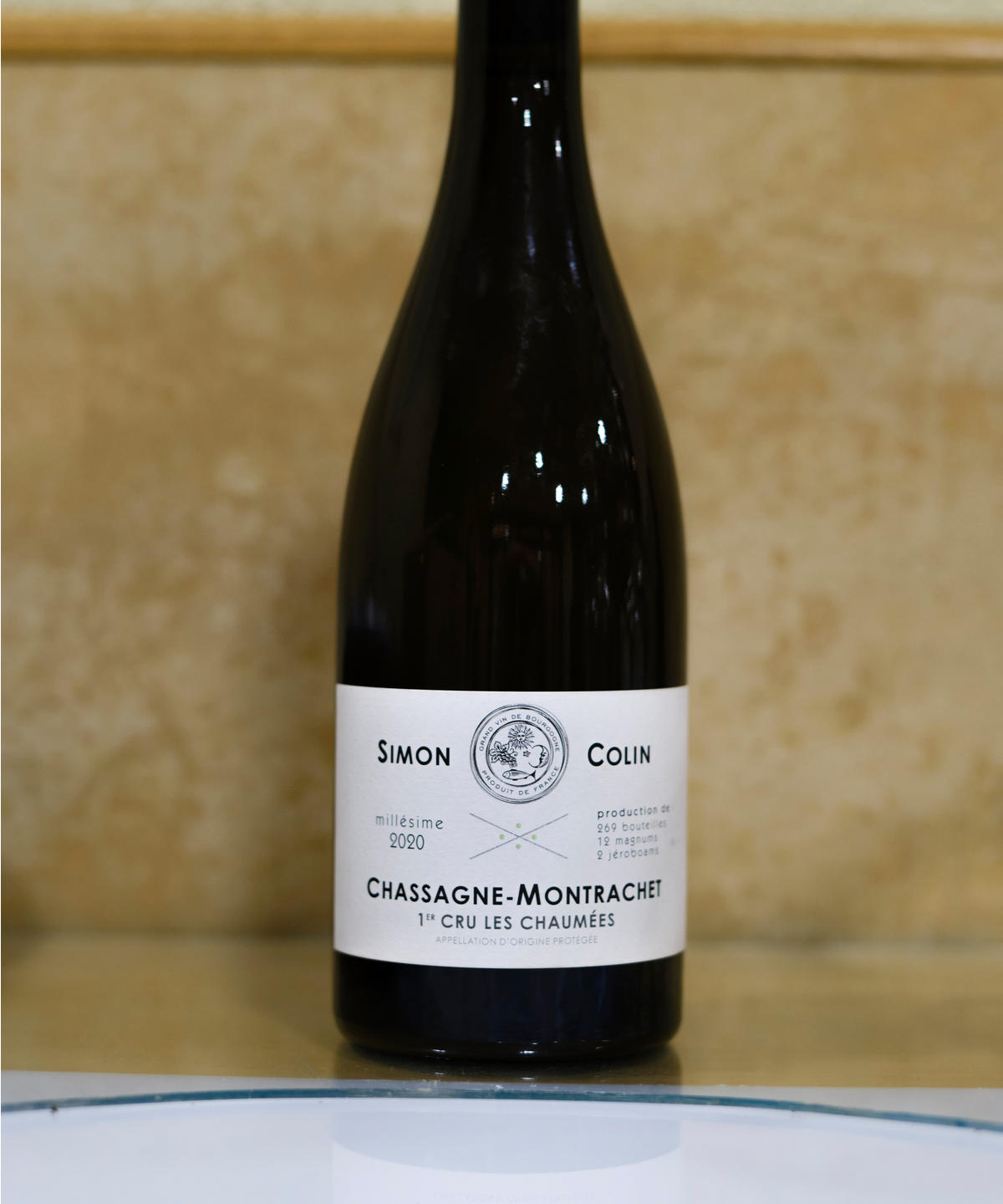 03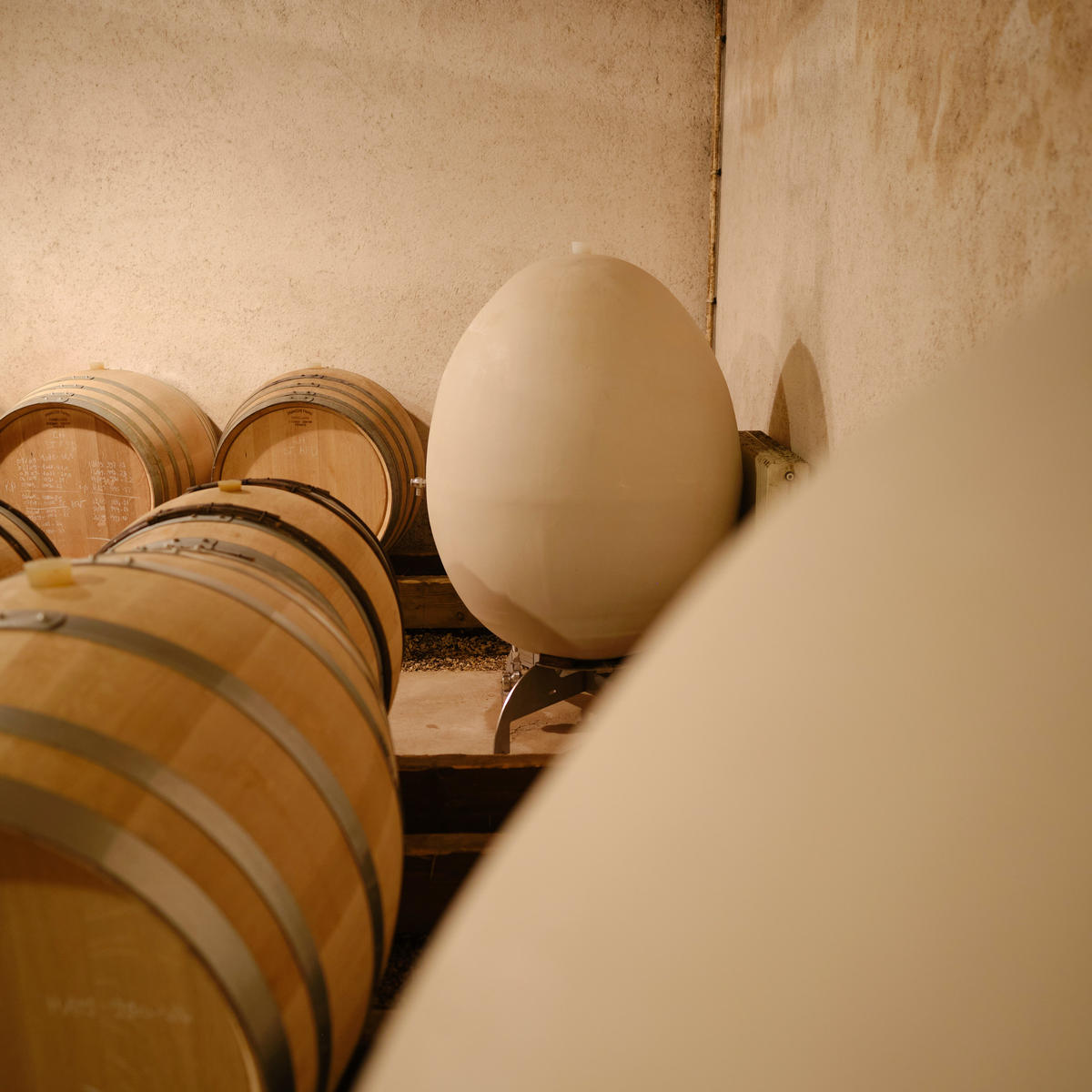 04
03: Simon has been making wines under his micro-négociant label since 2017

04: Simon's concrete eggs are emblematic of his experimental approach
At age 29, Simon reckons he has 30 years ahead of him here, ample time to try new things and figure it all out. To lead a domaine at such a young age could intimidate some, but Simon seems completely and utterly up to the challenge. "The people that taught me did their job well," he says. His family name brings with it certain standards and expectations, of which Simon is acutely aware. His ambition is to produce wines of at least the same quality as his father's, if not better. "Less than that would be a failure," he says.
Philippe still visits his former domaine, though he doesn't say much. "He just tastes," says Simon. "It's hard to understand his feelings." These two Colins each have their own identity, and their respective ways of working are evidently not a regular topic of conversation for them. It seems better that way.
With each new cuvée and each subsequent vintage, Simon will become ever clearer about his own style. And as his wines go out into the world, collectors will soon know the name Simon Colin.