Home > Editorial > Reconsidering the Mâconnais
FOUR-MINUTE READ
---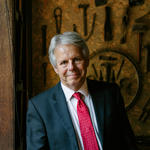 Reconsidering the Mâconnais
It's often overlooked, but the Mâconnais is perhaps the most dynamic part of Burgundy, says Mark Pardoe MW. Our Wine Director explores the changes that have driven the region forward in recent years – and why collectors should be taking note
For many Burgundy-lovers, the Mâconnais is often overlooked. Seen as an amorphous region down south, few collectors truly appreciate it and fewer still take the time to visit. At its best, it's considered a source of reasonable value and competent white wines. With so much production handled by co-operatives, it has not always been easy to find much individuality or excitement. Even Pouilly-Fuissé, the region's beacon of excellence, has allowed mediocrity to become widely established due to such strong demand for its wines around the world.
But things are changing here. Sometimes all that is required to realise a region's potential is belief and investment, and without doubt, the Mâconnais has benefitted widely from both over the past decade or so. There was never any reason why the region could not produce excellent wines: the climate is propitious; there are plenty of clay and limestone soils; and there is the potential for individual vineyard expression. And now, the dedication and expertise necessary to achieve that potential is evident.
This is well illustrated by the elevation of 22 sites to Premier Cru status in Pouilly-Fuissé. The process started nearly 20 years ago, and the upgrades were finally enacted from the 2020 vintage. The declaration formalised single-vineyard wines with an established track-record of quality. But, to the surprise of many and as a signpost for others, it also enshrined the prohibition of herbicides in the vineyard. The new Premiers Crus point the way forward for the region, not only as an acknowledgement of the quality now available, but also by creating a quality hierarchy that could also encourage other nearby appellations.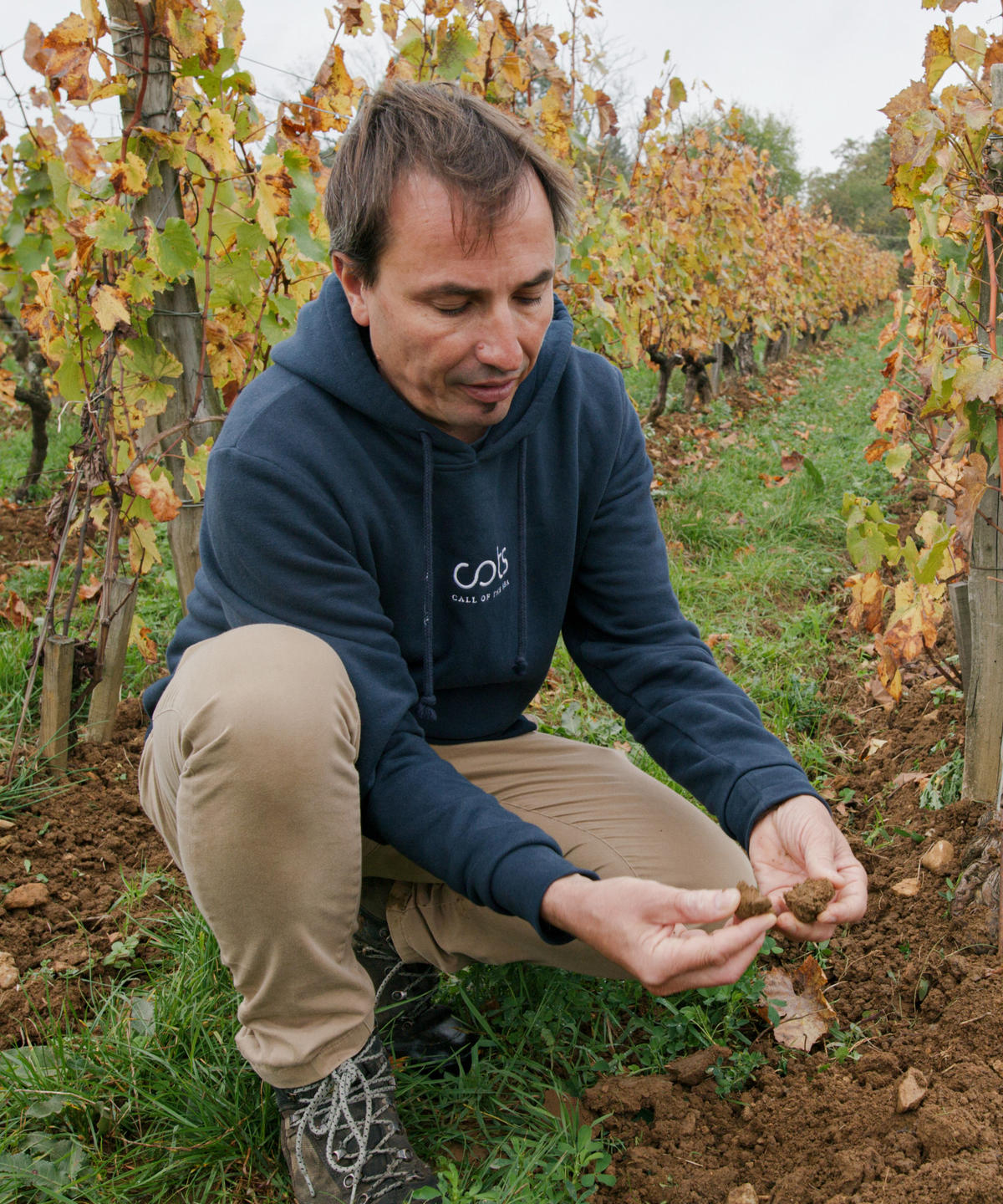 01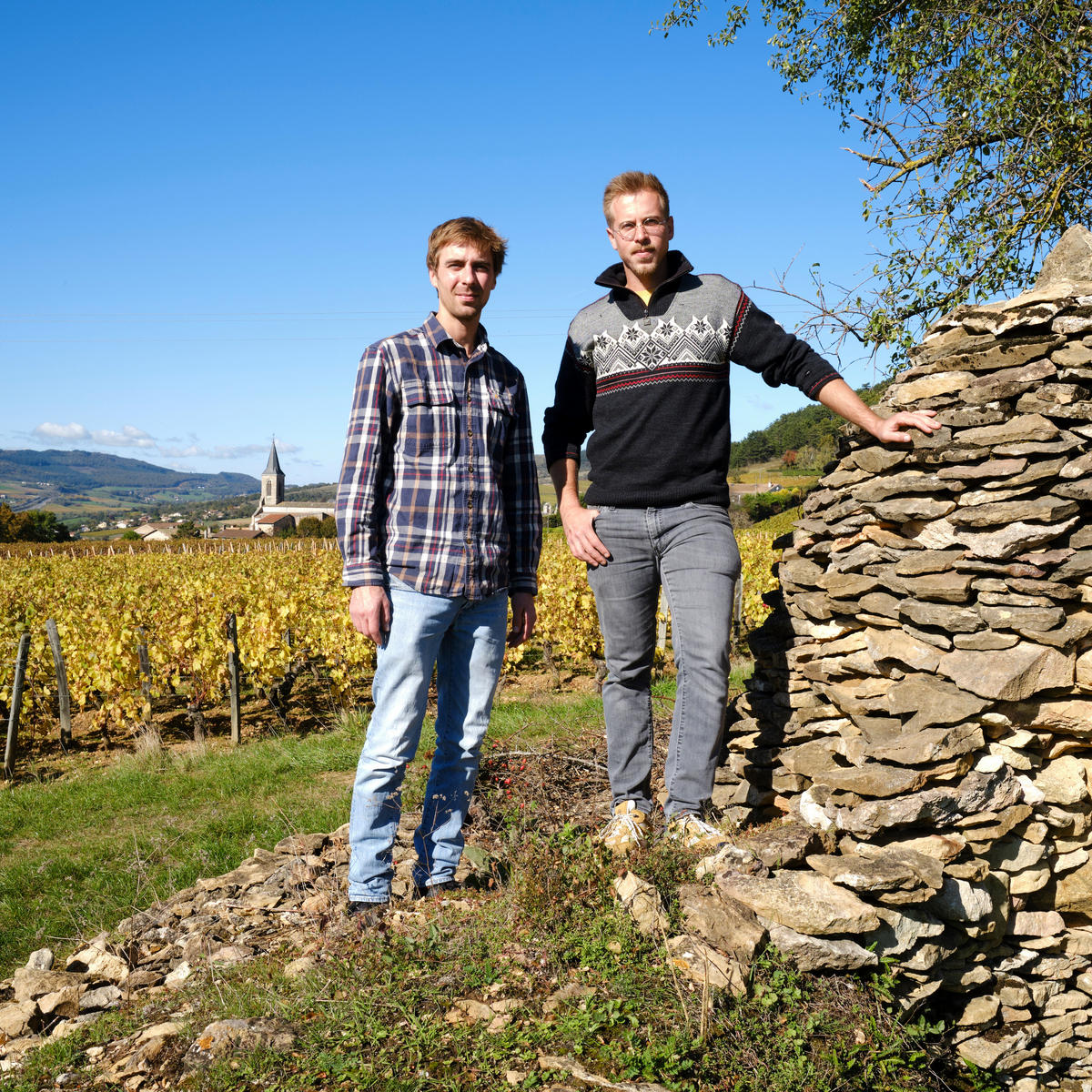 02
01: Jean-Philippe Bret examines the clay soils at his Pouilly-Vinzelles Les Quarts vineyard

02: Théo and Paul Merlin now work alongside their father Olivier
One such appellation could be Mâcon itself. Twenty-six villages can add their name to the Mâcon-Villages appellation. Among the better known are Chaintré, Davayé, Fuissé, Milly-Lamartine, La Roche-Vineuse, Solutré, Vergisson and Vinzelles. The villages of Viré and Clessé were amalgamated from the 1998 vintage to form their own appellation. There are some interesting individual vineyards in Viré-Clessé, so while a cru hierarchy may not yet be under consideration, it could be a logical next step for the appellation.
The flow of expertise into the Mâconnais comes from two sources, each spurred on by the cost of land. The higher land prices in the Côte d'Or keep vineyards there out of reach for all but the most deep-pocketed buyers. For a Mâconnais producer to develop their estate, the only option is to make better wine on their home soil. And the Mâconnais' relatively attractive land prices have also lured big names from the north, especially from the Côte de Beaune. This double-pronged attack released an irresistible revolution in better vineyard practices (usually organic and biodynamic) along with lower yields. Winery hygiene has been much improved, along with investment in modern facilities and, especially, high-quality oak barrels. These developments are what the new arrivals from the Côte de Beaune demanded, and what the existing vignerons aspired to.
These forces did not work in isolation: Olivier Merlin of La Roche-Vineuse and Dominique Lafon of Meursault are close friends; they share ownership of the superb Pouilly-Fuissé Clos des Quarts Premier Cru. Both are now highly reputed in the region, indicative of the outstanding quality to be found here today. Théo and Paul Merlin have now joined their father. Their Mâcon La Roche-Vineuse is a benchmark for the style, and a tasting through their various Pouilly-Fuissé Premiers Crus is an object lesson in that appellation's diversity and complexity. Dominique Lafon began investing in the Mâconnais in 1999 with Les Héritiers du Comte Lafon. Today, he has six single-village expressions of Mâcon-Villages as well as other holdings.
"The better wines can last a decade, and the best Premiers Crus up to twice that"
The Lafons and Merlins demonstrate how Mâcon-Villages is much more than a one-trick pony. Further enjoyment can be found at addresses like Domaine de la Soufrandière, where Jean-Philippe and Jean-Guillaume Bret make superbly expressive and sensitive examples of Vinzelles (both Pouilly and Mâcon) along with Pouilly-Fuissé and St Véran. The brothers took their family vineyards out of the co-operative system in 2000. Their efforts epitomise what the Mâconnais can now offer.
These wines' ability to age is what should alert collectors. The simpler wines will deliver pleasure soon after their release. The better wines can last a decade, and the best Premiers Crus up to twice that. With prices high and availability low for the best whites of the Côte d'Or, the increasingly superb quality available in Burgundy's southern reaches should no longer be considered as just an insider's tip. From local vignerons and fêted Burgundians alike, the best wines of the Mâconnais should now be taken seriously on their own merits.