Home > Editorial > Southern Rhône 2020 vintage report
THREE-MINUTE READ
---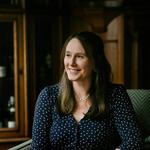 When compared to the previous two vintages, growers in the Southern Rhône were rewarded by a much less stressful year in 2020. Ample rainfall over the winter months did much to rehydrate the soil and refresh the plants after the long hot summer of '19. This – along with a warm, humid spring – led to an early start of the vines' growth cycle with good leaf development. Each year, Vincent Avril of Clos des Papes views his almond trees as an indicator of vine maturity; in '20 he noted that on "the almond trees bloomed 7 days earlier than in '19 and a week later than in '18".
Bud burst was consequently early, followed by a frost on 24th and 25th March which fortunately only resulted in limited damage. Flowering began in mid-May: 15 days ahead of '19 and eight days ahead of '18 in Châteauneuf-du-Pape. The amenable conditions continued with hot (but not too hot) weather over June, July and August. The Mistral wind caused some damage in late May and early June but, after that, it breathed freshness over the vines all summer. This was especially welcome due to the lack of rain, which is becoming an annual occurrence in the Southern Rhône. The period of drought culminated in very high temperatures – peaking at 41.5°C on 1st August. Fortunately, this was short-lived, and a rainstorm provided some much-needed refreshment that evening.
For many, harvest came as early as only three weeks later: picking started 25th August at Vignobles Brunier and 26th August at Château de Beaucastel. Clos de Papes waited until 1st September to pick the whites and held out even longer until 7th September for the reds. Despite being early, the vintage itself went incredibly smoothly. Sophie Armenier from Domaine de Marcoux comments: "the maturity, the degrees of ripeness, the quantity and the sunshine… everything just came together!". Harvest also finished early, with Vignobles Brunier setting their 'all-time record' on 19th September.
The '20 vintage is clearly a superb one for the Southern Rhône, much as it is in the North. Vincent Avril calls it "a great year that will stand the test of time... which reminds me of '05 and '07", whilst Marc Perrin makes comparisons with '09 and '10. Sophie Armenier speaks of '20 as "elegant, supple and balanced, combining freshness and delicacy". Many producers note the subtle structure in the wines – most definitely present, yet ever-so-silky.
Across the Rhône Valley, '20 is a great vintage; however, the South was more affected by the drought than the North. This was not as severe as it was in '19 and many of the older vines were able to adapt well to the dry conditions, especially given the generous rainfall the preceding winter. However, some regions and some producers suffered more than others. Producers who made the effort to manage the drought in their vineyards have certainly been repaid. Domaine les Pallières in Gigondas reports that its lowest-ever yields made wines of incredibly high quality. Château la Nerthe comments that "the work in the vines this year was particularly attentive". However, despite the generally excellent vintage, there will be producers that have not done so well in these dry conditions. As such, it is more beneficial than ever to follow those in our offer. They are the domaines that performed superbly in the Southern Rhône in '20 – all of whom we can wholeheartedly recommend.