Home > Editorial > Champagne Pierre Péters
Rising stars: Champagne Pierre Péters
FOUR-MINUTE READ
---
The Péters family have a proud history in Le Mesnil-sur-Oger – though some of their greatest vintages are just around the corner.
"In wine, the long-term point of view is more important than the individual," says Rodolphe Péters, sixth-generation Champagne grower, and the third to run the family firm, Champagne Pierre Péters.
Each of his forebears has shared Rodolphe's long-term thinking. None more so than Camille Péters, his great-grandfather. Camille's decision to invest in a wine press and bottle wine under the family name in 1919 "changed the game", says Rodolphe a century later.
The post-war era was challenging for Champagne growers. The region was dominated by powerful négociants (wine merchants) that bought grapes at scale. It was common for them to pressure growers to sell at a loss, or to renege outright on contracts. Growers were at their mercy, needing to sell their crop – quickly – to survive. But Camille was "a politician more than a grower," says Rodolphe. And he clearly had a head for strategy. "If you can press the grapes yourself, it means you can sell the [grape] must, so you have more time," says Rodolphe. "Or you can make and sell the wine, and you have even more time to negotiate."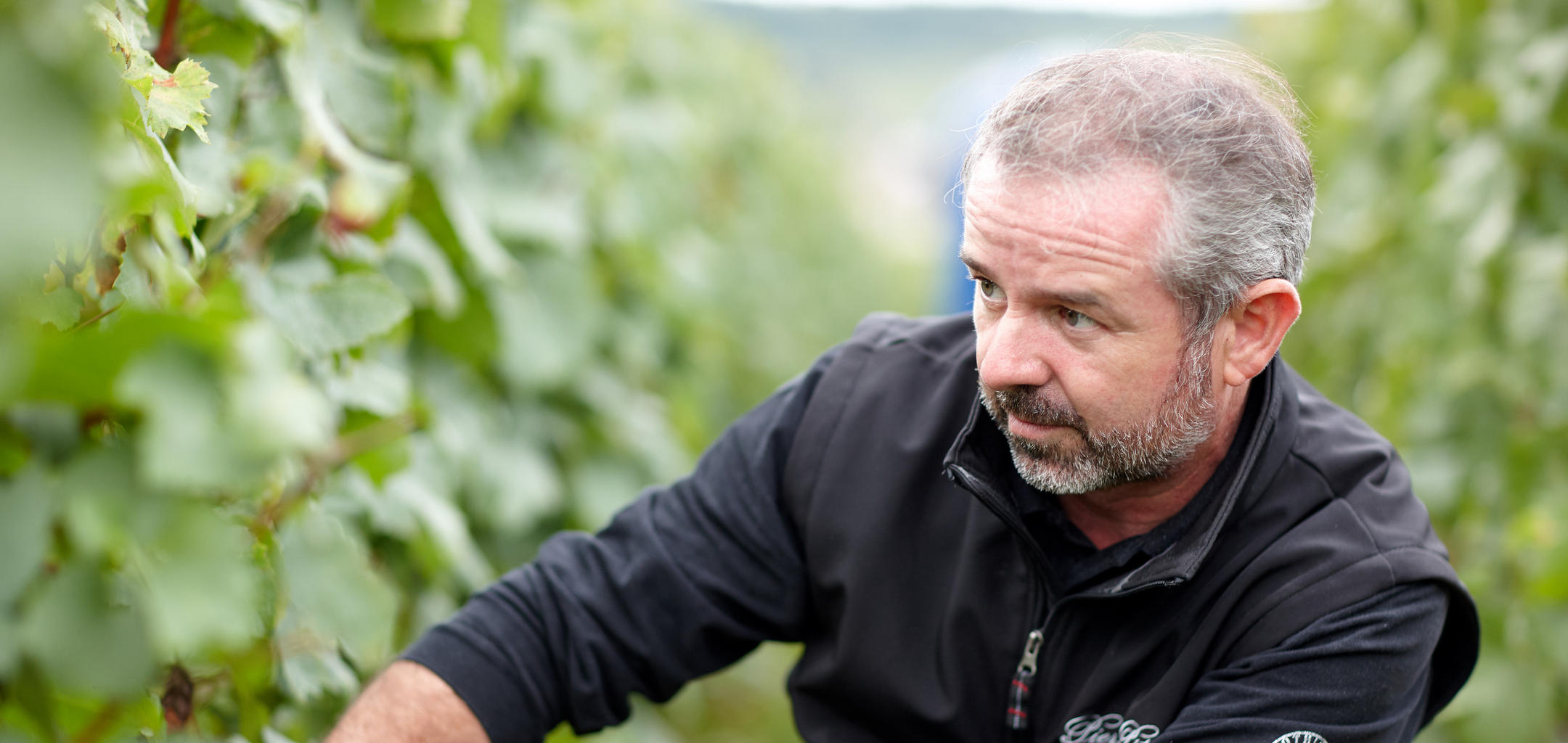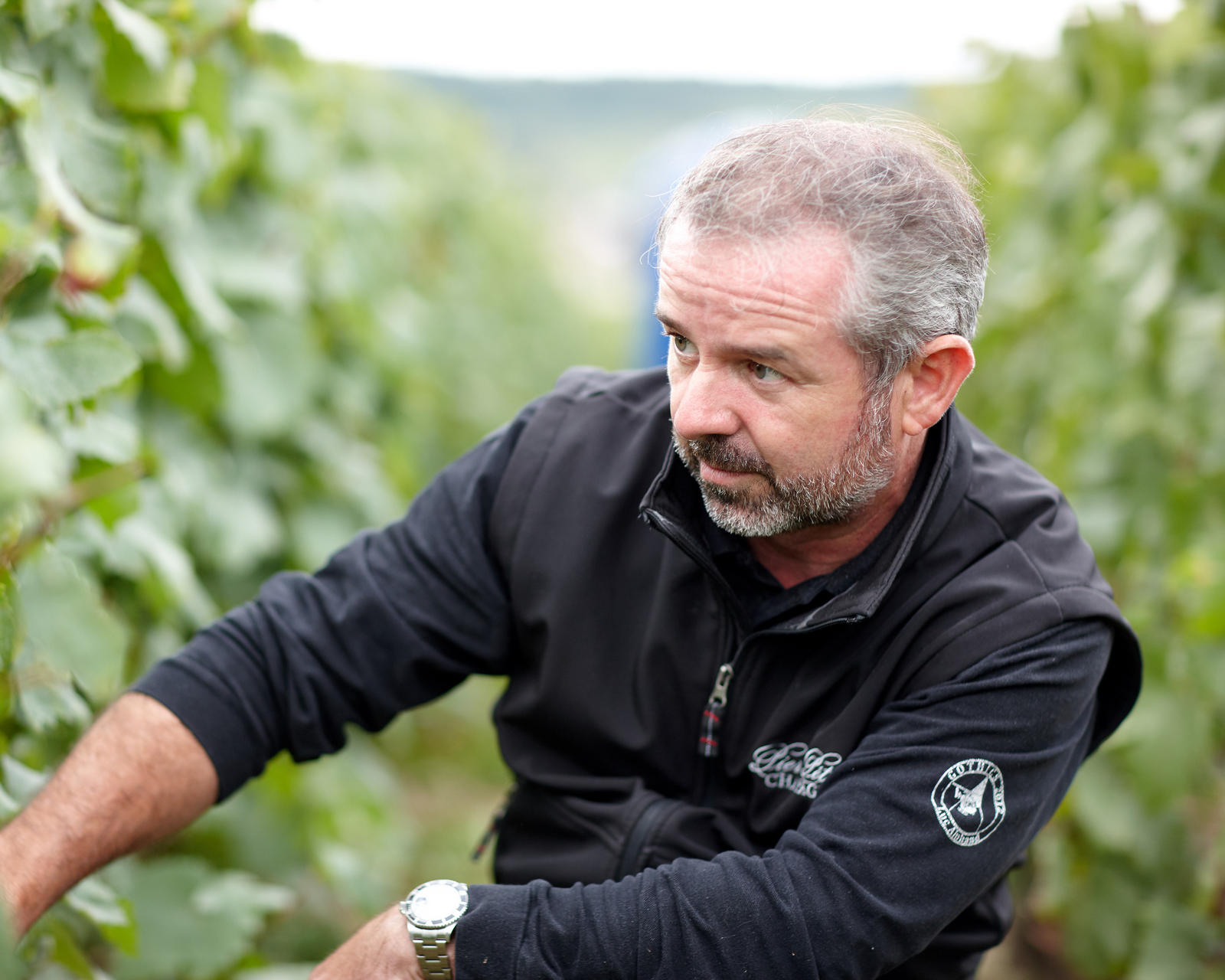 Rodolphe Péters, sixth generation grower, is future-focused
Camille passed away suddenly in 1944. His eldest son, Pierre, stepped in; 1944 was the first vintage he marketed under his own name. Pierre Péters was "a real entrepreneur", says Rodolphe; he grew his initially modest vineyard holdings and built his eponymous brand as one of quality. Rodolphe's father, François, took the helm in 1969 and ran the firm for nearly 40 years. He expanded the vineyard a little more, introduced the signature "perpetual reserve" solera system and, crucially, began to develop export markets.
By the time Rodolphe took over in 2008, he was a qualified oenologist, held an MBA and had high-level business experience. He had also undertaken what he calls "a 15-year internship", working with his father and getting to know the estate. Now well over a decade into the job, he has undoubtedly proven himself. "His skill of expressing single-site wines and the complex art of multi-vintage blending with his perpetual reserve mean Rodolphe is one of the greatest winemakers in the world, let alone Champagne," says Davy Żyw, Wine Buyer at Berry Bros. & Rudd.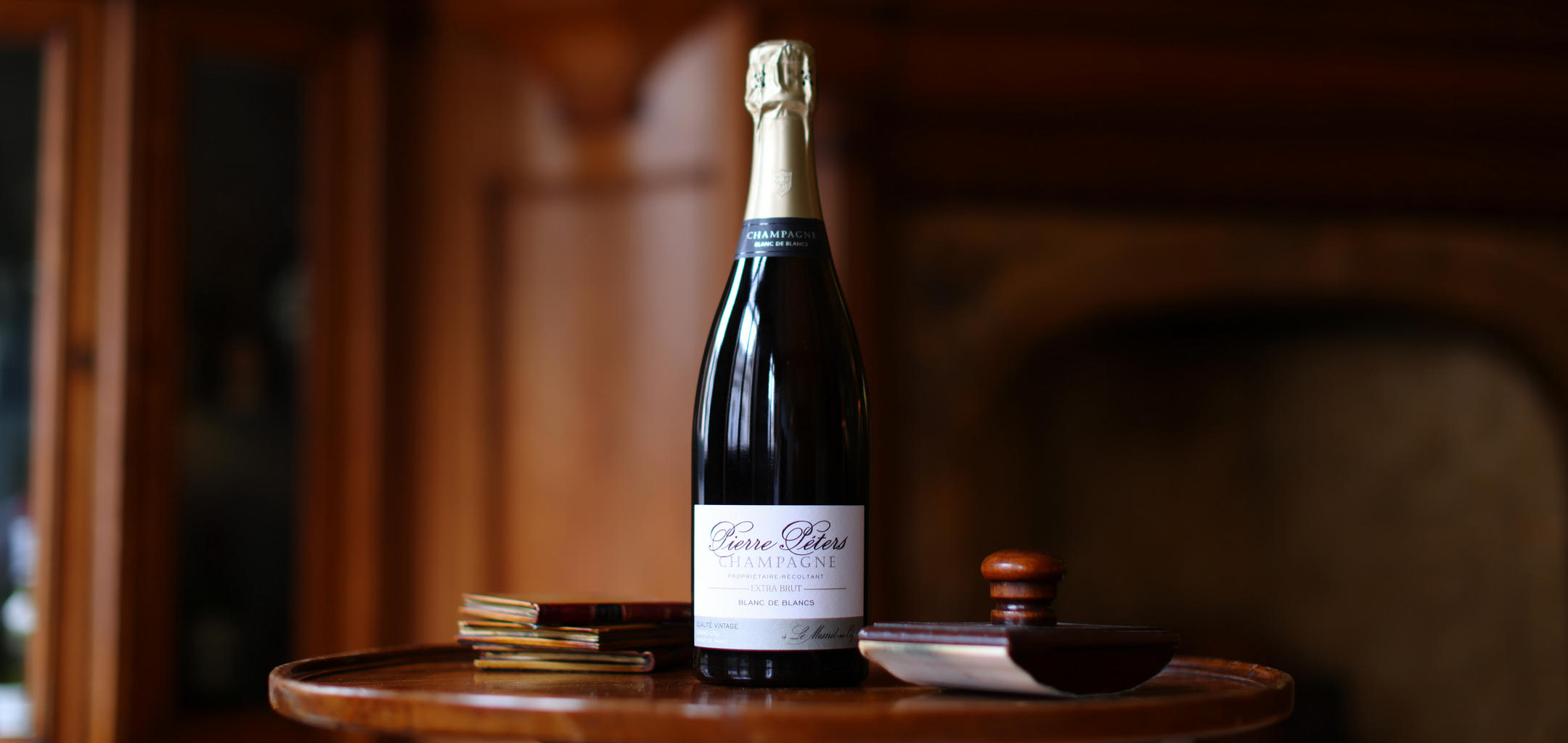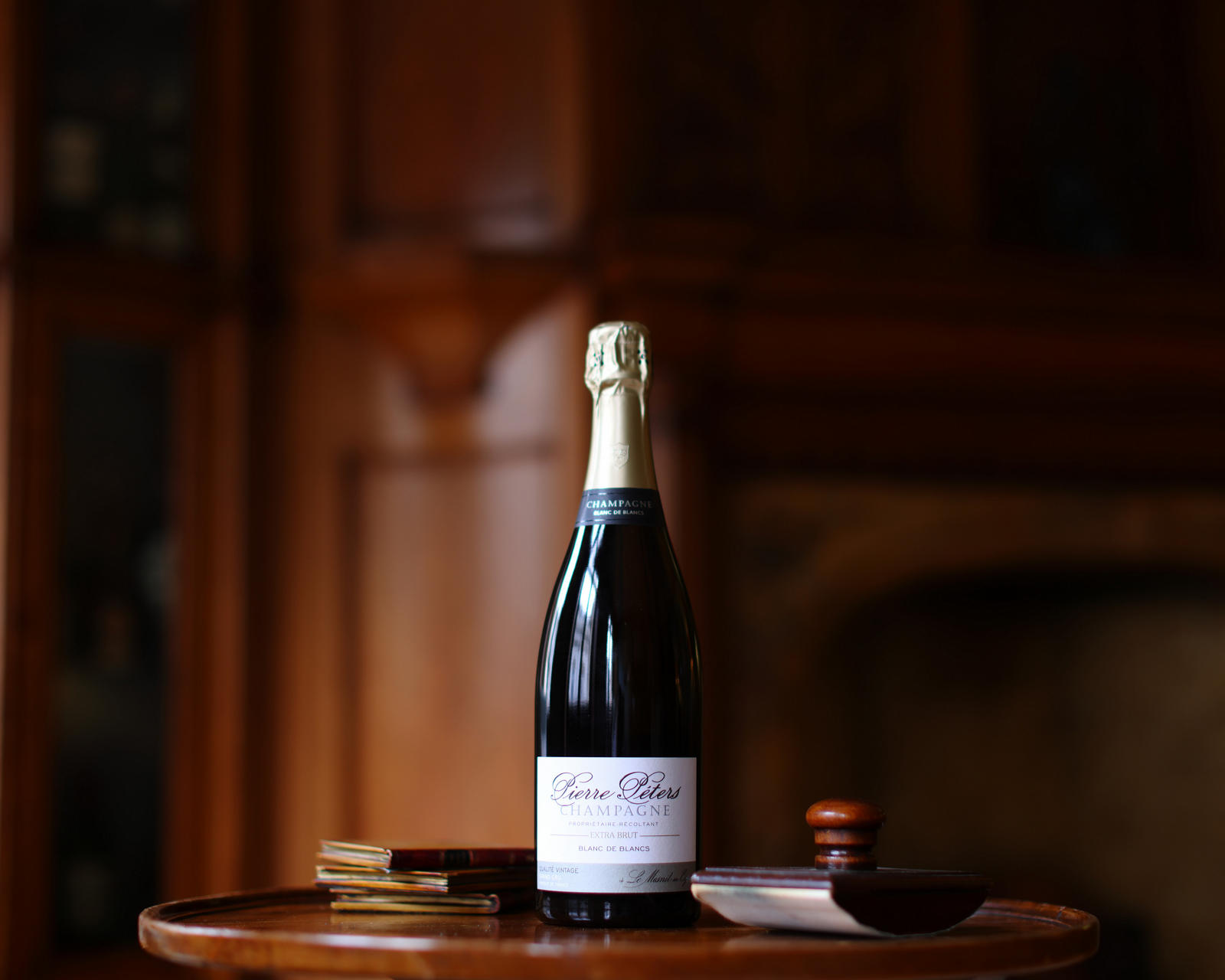 Rodolphe has a lot of empathy for his father's generation. "I understand their choices," he says. "A big thing now is to complain that the previous generation picked unripe grapes, sprayed products and destroyed the planet. But when you experience the conditions and the market pressure that these guys did, you can understand them. They were not stupid. I saw my father under huge stress, losing crop after crop after crop. So, when you have a solution to protect your vineyard a little better, to produce a little more, the choice is clear – to just keep going, to preserve the family business."
The business goes from strength to strength. The vineyard is propagated using massal selection rather than using clones. Massal selection aims to preserve certain desirable characteristics in vines from old vineyards, such as an ability to ripen particularly early or late. "It's a key element of the identity of Pierre Péters," he says of the technique. Rodolphe cultivates a combination of early- and late-ripening Chardonnay vines, the proportions of which evolve in response to climate change.
Talking to Rodolphe, the pride he feels in his vineyards is palpable. It likely runs in the family. "A Grand Cru is a terroir where things are easier when the weather is challenging," he explains, "a terroir where you can produce, on average, better wine – whatever the weather situation." Better weather in recent decades, Rodolphe believes, has narrowed the gap between Grand Cru-level vineyards and average terroirs. But as the climate becomes more challenging, he observes, that gap is widening once again – and exceptional vineyards such as top sites in the Côte des Blancs are once again proving their worth. "The vine transmits the message of the terroir," he says. "If the quality of the vegetal material is not good, the message is not clear."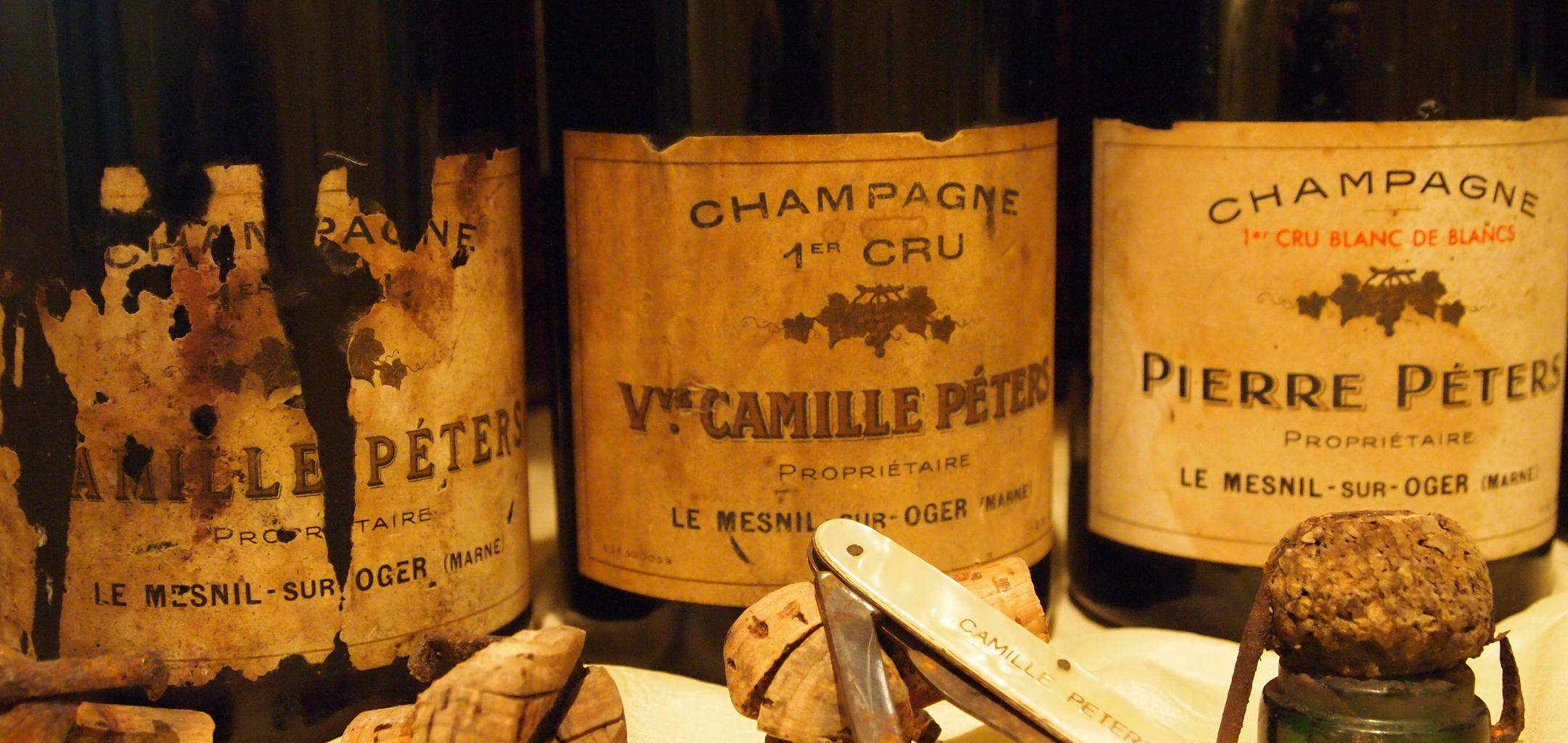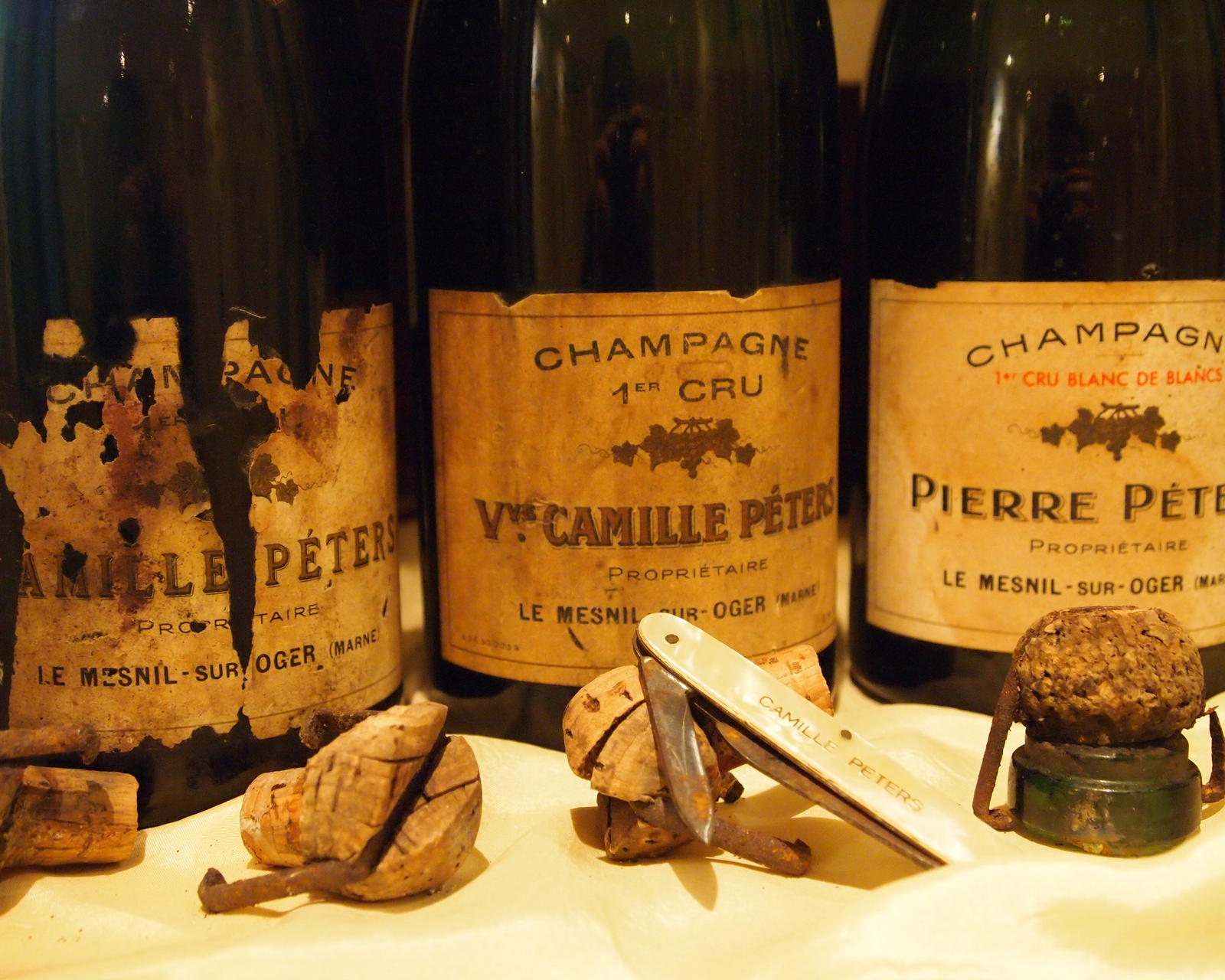 Bottles of Champagne showing the changing generations from Camille to Pierre Péters. Camille first began bottling under the family name in 1919.
Rodolphe and his wife, Fabienne, have two children. It is not yet clear whether they will join the family business. "I try to manage as my father did," he says. "He never pushed or pressured me to take over. He always left me the choice to take over or not, to live my life. We encourage them to study what they want, to live their passion. Both are passionate about what they are doing. They are far from the wine business now, but they are young. I'm really happy about that; I'm not concerned at all."
Like Camille, Pierre and François before him, Rodolphe has instigated changes and developments with the long term in mind. Davy sees an incredibly bright future here: "Every year that passes, Rodolphe's experience develops, his Chardonnay roots deepen into the chalk bedrock and his perpetual reserve gains another year of enriched complexity," he says. "But many of his changes are yet to come to fruition, so the future is full of expectation. There are many great vintages on the near horizon."