Home > Editorial > Brunello di Montalcino 2018 vintage report
THREE-MINUTE READ
---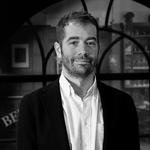 Davy Żyw, Italy Buyer
Unlike the recent string of hot vintages which produced many dense, time-demanding wines, the 2018 offers us a restorative respite. The best of the 2018 vintage gives us cool, composed and classical wines, reminiscent of the 2013s or the 1990s. This is a year which suited Sangiovese as a whole, and the producers who pursue traditional freshness and elegance. There is tangy detail and finesse in this grape which can be lost by the heat of a rich vintage, now on full display with this release.
Due to the unusual milder growing season, with frequent cooling rains, the resulting wines feel like an old-school vintage made for a modern world, which makes for an exciting combination. Finesse, soft fruits and freshness defines this vintage; many producers are calling 2018 "the last of the classical vintages" ahead of a strong line of hotter years: '19, '20, '21 and '22.
In 2018, we find more variability between Montalcino's sub zones and producers, yet there is an overarching character of immediate enjoyment, rarely found in such wines on release. Although more immediately pleasurable, many producers believe it to be more cellar-worthy than 2017, due to the freshness and quality of tannins, with drinking windows of two decades or more.
There is a broad spectrum of Brunello interpretations from the vintage, and it was not without complications for vineyard workers and winemakers. A cold winter with plenty of rain and snow through February helped vineyard recovery after the torrid heat of 2017. Storms in March delayed bud break, moving into a wet spring, further helping to restore energy of the vineyards following such a dry year. The frequent rain kept air temperatures low, and this mild weather continued through June. While much of July was hot, it was without the heat spikes of 40 degrees Celsius, which is now normal in Montalcino with regulating light rain showers keeping vineyards cool. These lower summer temperatures are a significant factor in the texture and tannic profiles of the wines; as the vineyards never shut down because of the heat, or hydric stress – a recurring problem of recent years. This means that although the tannins are softer in '18 due to milder temperatures and amount of rain, they are silky, well-formed and complex without the sun-burnt harsh edge of many modern vintages.
There was further rain in mid-August, at the time of the national celebration of Ferragosto, which meant many producers were away on holiday. Vine growers had to rush into the vineyards and use their full viticultural tool kits, as this warm, wet weather encouraged swollen bunches and abundant vegetation which need to be reduced and stripped back. While these ample rains gave vines all the water they needed, it meant that producers in humid sites had issues with peronospora, which demanded careful management. Many producers lost much of their production.
September came, and with it more rain. Some producers harvested during the drizzle, which made for watery results. But the producers who held their nerve, many who feature in the following offer, were handsomely rewarded. As from mid-September, the skies cleared with a summer of San Martino (Indian summer). Bright days, soft breeze and cold nights were the ideal conditions to dry out vineyards, and for the grapes to build phenolic maturation and aromatic complexity. Harvests beginning in August are not uncommon these days in Tuscany, finishing in September. In 2018, harvest began in September lasting until mid-October, as with vintages of old.
Vineyard practices had to be adapted due to the weather, as did winemaking, as many wines didn't need the same extraction time or maturation to be deemed complete, with only the most sensitive winemakers achieving true greatness. Although there was a lot of work for producers – stressful at times. The wines themselves tell us a different story; they had the climate, nutrients, and water they needed to produce pretty wines, naturally lighter with a darling Burgundian nature. The best results are from well-ventilated vineyards, high altitudes with well-draining schist and galestro; areas with great variances between diurnal and night-time temperatures: the cooler nights helped phenolic maturity and complexity, and the structure is felt more accurately in a lighter vintage. In contrast to 2015, '16 and '17, years with plentiful richness and concentration in the wines, the 2018s have a gleaming transparency, when winemakers earnt their salaries and the resilience of great terroirs are clearly displayed.
2018 gives us a welcome interlude from the modern-day richness we often find in Brunello; instead, we celebrate the traditional elegance of the region, ahead of many richer vintages, with 2019, 2020 and 2021 all on the powerful side. We cannot know for sure if 2018 will be the "last of the classical" vintages, but certainly, this is a vintage that combines charming freshness, subtlety and elegance, and should not go unnoticed or unvalued.
As the world, and wine regions get hotter, and our weather more extreme, we are increasing our search for finesse and freshness in our glasses and cellars, rather than another concentrated block buster. There is often a degree of homogeneity in the perfect vintages, which the '18 is not. But the challenging years produce the most interesting and often drinkable wines. This is why 2018 will perhaps not a score as highly as '15, '16, '17 or '19. But mark my words: in a decade or two, this will be the vintage everyone wants to drink.