Home > Editorial > Argentina: winemaking at altitude
La Place de Bordeaux
— A world of wine to explore —
Published: 22nd August 2023
Words: Charlie Geoghegan
FIVE-MINUTE READ
---
You don't have to look far to find fine wine in Argentina, but you may want to look up. Here, we look at some highlights of Argentinian winemaking today – and why altitude is so important
Wine books talk a lot about latitude and altitude. Depending on your relative appetite and aptitude for geography, these concepts may come naturally to you, or not. But perhaps nowhere is the importance of both latitude and altitude easier to understand than in the vineyards of Argentina.
Most of the world's wine is made in the areas between 30-50° north and south of the Equator; this is not by accident. The closer you are to the Equator, the hotter it's likely to be. The province of Salta is Argentina's northernmost wine region, lying at around 25° south of the Equator. It should be too hot to make wine here. Mendoza, the country's largest region, is not much better off, with its northernmost areas tipping 30° south. Excessively hot temperatures can lead to baked and jammy fruit flavours in a wine, along with a sort of flabby character, lacking in refreshing acidity – not exactly conducive to making world-class wine.
And yet, there's a thriving fine-wine industry here.
"The only reason why fine wine production works in Mendoza is the altitude," says Catriona Felstead MW, our Buyer for the Americas. "It's hot and baking and dry there. Most vineyards are at around 900 metres' altitude, which gives you some coolness. Otherwise, the heat, sun and shelter from the coastal influence would be too much."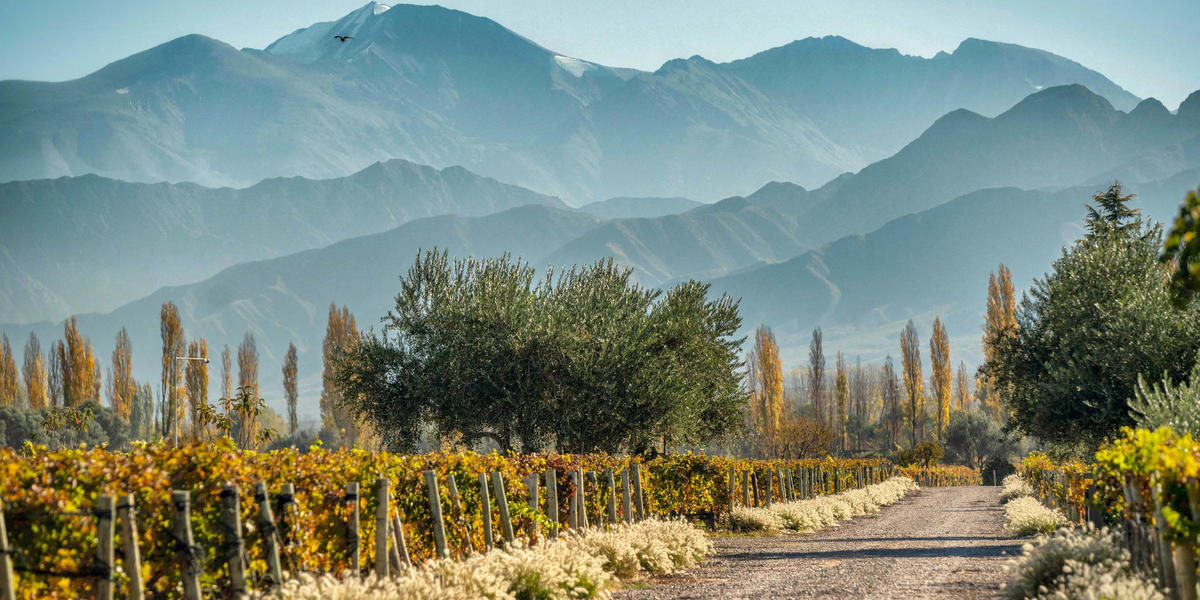 You don't need to look far to find great wines in Argentina, though you may want to look up.
Cheval des Andes is a joint venture between Bordeaux's Château Cheval Blanc and Mendoza's Terrazas de los Andes. The estate has high-altitude vineyards in two sub-regions: in Las Compuertas, vines are planted at up to 1,070 metres above sea level; further south in the Uco Valley, it's as high as 1,150 metres.
The vineyards of Catena Zapata sit at varying altitude, with their highest, the Adrianna Vineyard in Gualtallary, reaching 1,450 metres.
A wealth of different grapes is grown in Argentina, from the locally popular Criolla varieties to some indigenous specialities, along with most international favourites. One towers above all, though.
"There is variety in Argentina, but it's very much based on Malbec," says Catriona. Malbec accounts for around 23% of all plantings in Argentina – a proportion that has grown dramatically since the 1990s. Some large-scale producers see the grape as a cash crop, a staple of British supermarkets and pub wine lists. They'll easily sell as much as they can make, so the relative quality is not the most pressing concern.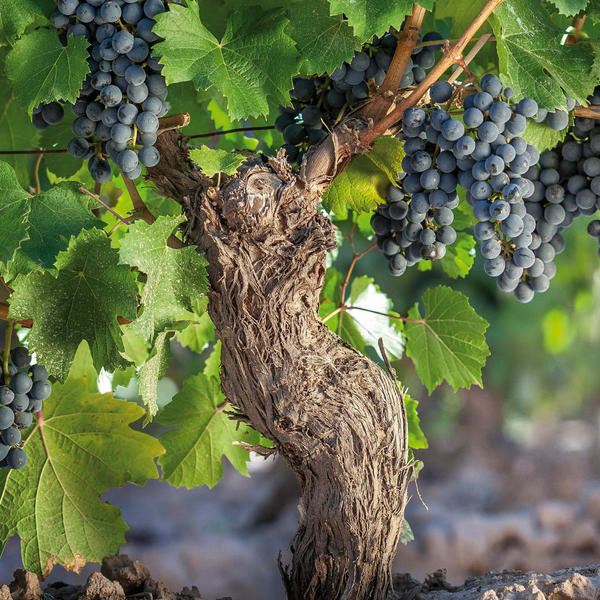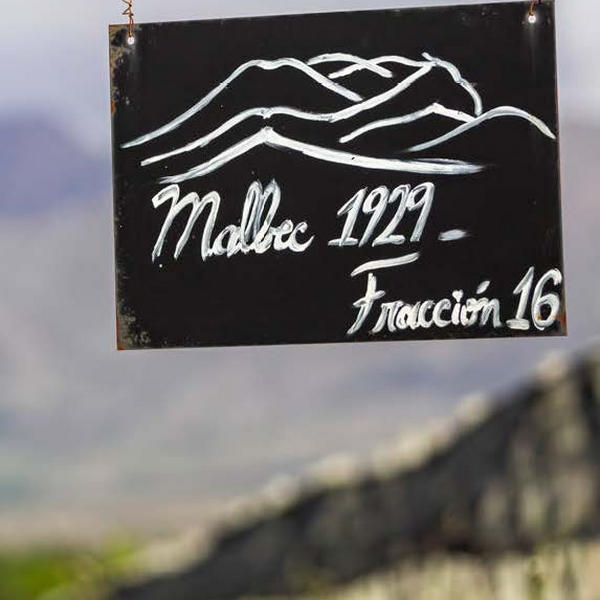 But there are other approaches. At Bodegas Caro – a joint venture between Catena Zapata and the Rothschild family of Château Lafite – Malbec is taken very seriously, as both a blending component and a single varietal. Most of the estate's wines are a blend of Malbec and Cabernet Sauvignon, while the Aruma bottling is pure Malbec. Catena Zapata's range includes Malbec in myriad forms, including Bordeaux-inspired blends like the lauded Nicolás Catena Zapata through to the monovarietal Mundus Bacillus Terrae.
Though sometimes written off as big and blowsy, Malbec reaches its balanced best in Argentina's higher vineyards. "You get great acidity and freshness from Malbec grown at altitude," says Catriona.
Malbec is not the only grape in town, though around 60% of the grapes grown in Argentina are red. Some producers are making great Cabernet Franc, Catriona believes: "It's a different kind of Cabernet Franc than you find in Europe; it's a much richer style. But it has that acidity and freshness." Both Cabernet Franc and Cabernet Sauvignon are "excellent" in Gualtallary, Catriona says. Catena's Adrianna Vineyard there has plantings of both.
When you consider that pink grapes (those native Criolla varieties, rarely seen outside the domestic market) account for 23% of Argentina's overall plantings, there's not a huge amount of white wine here, relatively speaking. Torrontés is perhaps the most notable grape, emerging as a national speciality. There are also very interesting, fine wines made from Chardonnay and Sauvignon Blanc, among others.
"There's great ageing potential with Argentinian wine," says Catriona. It may not be the first place that comes to mind when you think of wines for laying down, but fine wine from Argentina has all the building blocks for ageing, like acidity, alcohol and concentration of fruit.
There is also a tangible Bordelais influence to much of the red winemaking here. Figures like Pierre Lurton, the Rothschilds and consultant Michel Rolland have established track records of producing age-worthy wines.
Of course, you may not want to lay your wines down for an extended period of time – and you often don't have to. "With Malbec, people love the fruit-forward, decadent enjoyment you get from a wine in its youth," Catriona says. Malbec's powerful flavours of ripe fruits and deep, dark chocolate can be all but impossible to resist early on.
But that doesn't mean they can't age, says Catriona. "These wines don't go anywhere; I have no concerns about ageing potential. You might not want to give them 50 years, but 10-20 years certainly."
Some of the most ambitious fine wines in Argentina are made with the long term in mind. Estates like Cheval des Andes and Caro are relatively young in the grand scheme of things, but many of the older vintages they do have can demonstrate the wines' capacity to be laid down. The Catena family have been making Argentinian wine since 1902, with a well-earned reputation on the world stage. This is just a snapshot. There is no shortage of top Argentinian producers making wines that can age beautifully.
That Argentina can produce world-class fine wine is well established, but the best wines can offer considerable value for money, too. "You don't tend to pay quite the regional premium that you do in Bordeaux or Burgundy," says Catriona.
Lead image by Jason Lowe, www.jasonlowe.eu
Article images supplied by Cheval des Andes