Home > Editorial > What is La Place de Bordeaux?
La Place de Bordeaux
— A world of wine to explore —
Published: 22nd August 2023
Words: Charlie Geoghegan
FOUR-MINUTE READ
---
Lots of top wineries now offer their wines through "La Place de Bordeaux". But don't let the name fool you: it's not all Claret here. This September sees releases from California, Chile, Argentina and beyond. Here's what you need to know ahead of our offer.
Bordeaux is not just a wine region, but a bustling port city. The Garonne River snakes through the town, into the Gironde Estuary and out into the Atlantic Ocean, connecting Bordeaux to the wider world. The wine merchants here, known as négociants, have been selling wine around the world for centuries; they've got it down to a fine art. From famed wine lists in capital cities to the dustiest corner-shop shelves, the négociants' reach is far and wide. It's little wonder, then, that so many leading wines from outside Bordeaux are now also sold by these skilled traders – through "La Place de Bordeaux".
What was once a handful of outliers has grown to more than 100 of the world's most sought-after wines. As part of our September offer, you'll find collectable wines from North and South America, South Africa and Australia, as well as releases from closer to home: Italy, Spain, Champagne and the Rhône, among others. And yes, even a little Bordeaux.
It wasn't always like this. For hundreds of years, the négociants focused their energy entirely on selling Bordeaux wines. That changed in 1998, when Almaviva – the joint venture between Baron Philippe de Rothschild (of the Château Mouton branch) and Chile's Concha y Toro – became the first outsider to join the system. Others followed gradually, and then quite rapidly; the list grows with each passing year.
Many of the wines are partnerships or collaborations between locals and high-profile international producers. See Opus One, Seña and Cheval des Andes, among others. Such established names "bring a proven pedigree which really resonates with collectors," says Charlie Montgomery, Trading Manager for BBX, our fine wine exchange. "Back vintages of these wines are increasingly popular on BBX."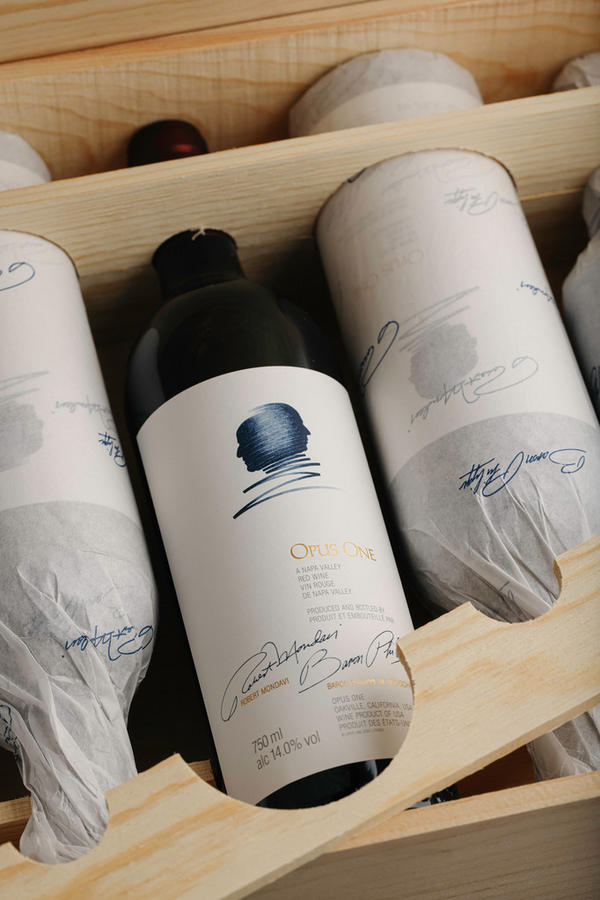 01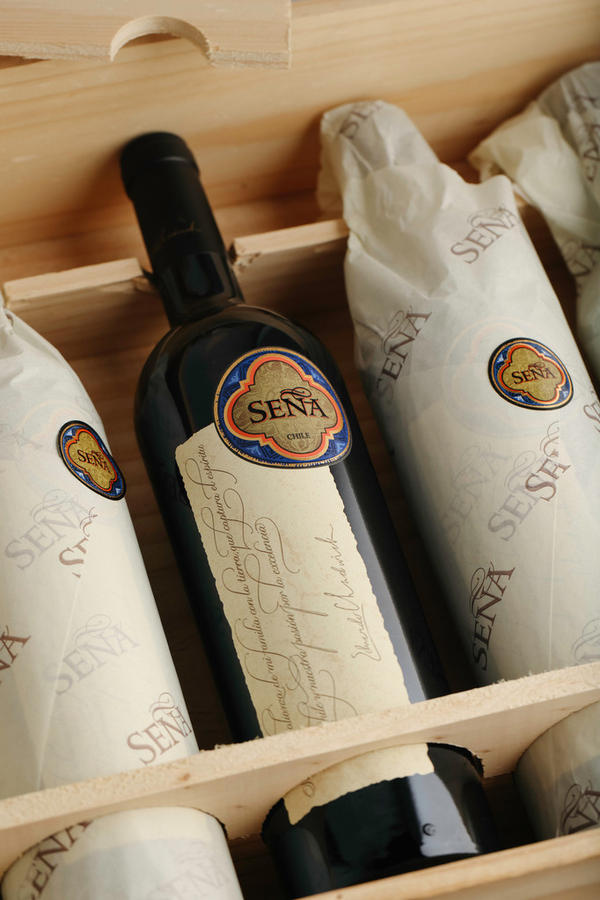 02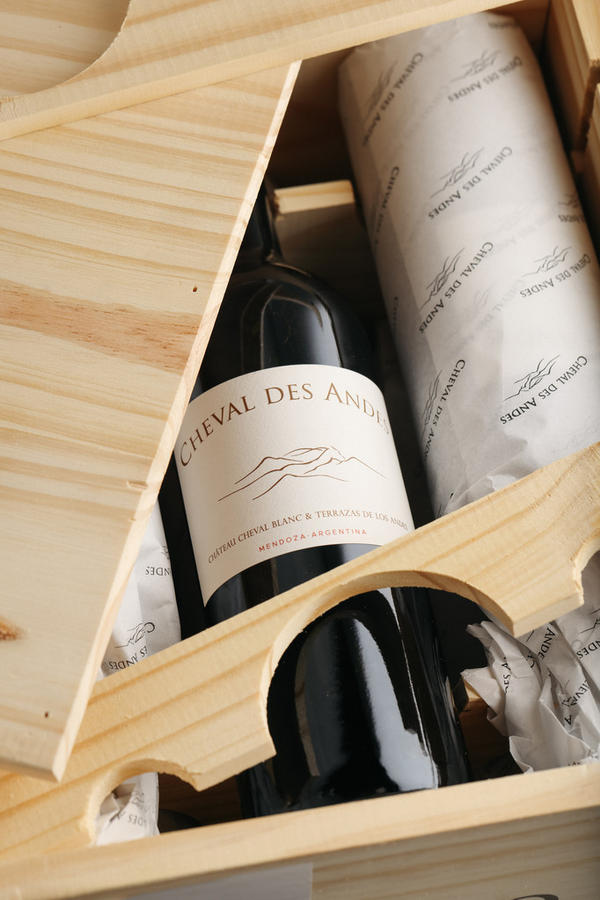 03
04
01:Opus One, the brainchild of Robert Mondavi and Baron Philippe de Rothschild
02: Seña, the ambitious Mondavi-Chadwick project in Chile's Aconcagua Valley
03: Cheval des Andes, Pierre Lurton's Andean "Grand Cru"
04: Quintessa, where Rebekah Wineburg crafts beautiful red and white wine
Rebekah Wineburg is the winemaker at Quintessa, an estate in California's Napa Valley. The estate sells all its exports outside North America this way, accounting for 10-15% of its overall production. The soon-to-be-released 2020 vintage will be Quintessa's fifth through this system. "The reception has been immensely gratifying," Rebekah reports. "Sharing Quintessa with customers not already familiar with [it] has helped us deepen our understanding of our terroir, as we have learned to communicate about [the winery] with a global perspective."
Offering their wines this way helps producers to vastly increase their distribution, believes Georgie Hindle, Bordeaux Correspondent at Decanter. "You're suddenly in a hundred-odd countries, and that's something that an individual winery probably couldn't do themselves," she says. There's also the kudos of "joining the elite club", she adds. "The négociants are highly selective of the wines they choose to distribute."
Many of these estates outside Bordeaux have some connection or another to the region. At Vivaltus in Ribera del Duero, ex-Petrus winemaker Jean-Claude Berrouet is the consultant. Argentina's Bodegas Caro is a collaboration between the Rothschilds of Château Lafite and the Catena family. Château Margaux's Philippe Bascaules also makes the wine at Inglenook in California, including the flagship Rubicon cuvée.
MAKING SENSE OF LA PLACE DE BORDEAUX
"La Place de Bordeaux is the best distribution system in the world," says Max Lalondrelle, our Bordeaux Buyer. "Not just for wine, but for pretty much anything. Where else can a producer release their product at 10am and sell their entire production to their customers around the world in just a few hours?"
So what is it? Despite the name, there is no physical "place" involved. Think of it as a supply chain, with different companies doing their thing along the way.
"La Place de Bordeaux is the best distribution system in the world,"
— Max Lalondrelle
First, you've got producers – whether they're from the slopes of St Emilion or the foothills of China's remote Meili mountains. They make the wine. Then there are the courtiers (wine brokers), who liaise between the producers and the next layer in the chain, the négociants, to facilitate a sale. There are several specialist courtiers dedicated to handling non-Bordeaux wines, though for most, Bordeaux's Classified Growths are their bread and butter. The négociant buys from the producer, paying the courtier a two-percent commission for their trouble. They then sell the wine to their customers around the world: wine importers, distributors, hotel groups, airlines, supermarkets and more.
"The system is tried and tested," says Mark Pardoe MW, our Wine Director. "Look at it the same way that you buy your Bordeaux Classified Growths. It's buying your Opus One the same way you buy your Lynch-Bages. If this is a wine you want in your cellar, this is the time to buy it."
By négociants expanding their range to wines from outside the region, La Place de Bordeaux is "becoming a one-stop shop", says Georgie Hindle.
If you've not paid any particular attention to La Place de Bordeaux before, now may be the time to consider. After a restful summer break, Bordeaux's courtiers and négociants will soon return to their desks, and the new releases will start in early September.
For Rebekah Wineburg, these releases "represent the iconic wines of their regions, giving collectors the opportunity to learn about new regions and diversify their cellars."
With a wide range of wines soon to be available, it'll be well worth digging into the new releases in detail. Whether you're looking for something to uncork early on, or would like to broaden your wine collection for the long term, you'll likely have several enticing options. "I always look forward to these releases," says Charlie Montgomery. "The sheer variety of tempting, high-quality wines available is ever increasing."