Home > Burgundy 2020 En Primeur > Burgundy's "other" communes
Burgundy's "other" communes
SIX-MINUTE READ
---
There's plenty to be excited about in Burgundy beyond the flagship appellations of the Côte d'Or. Here, Mark Pardoe MW highlights some lesser-known areas – and why they should be on your wish list this year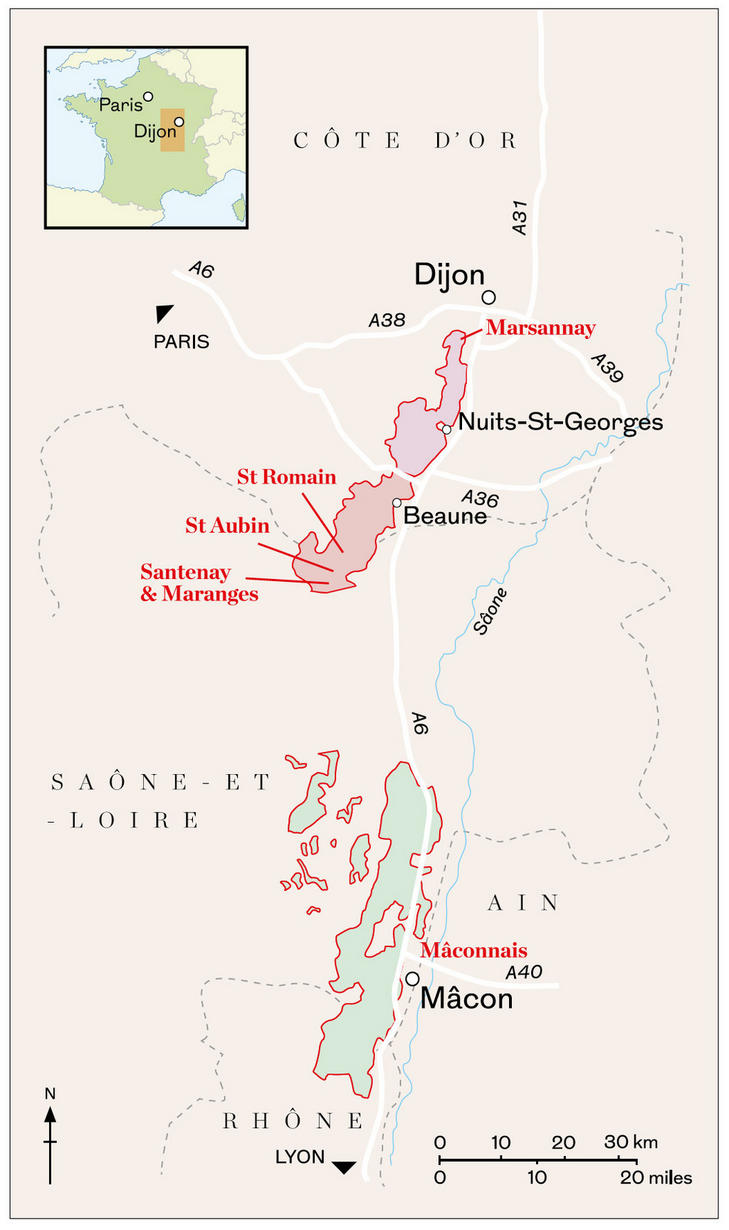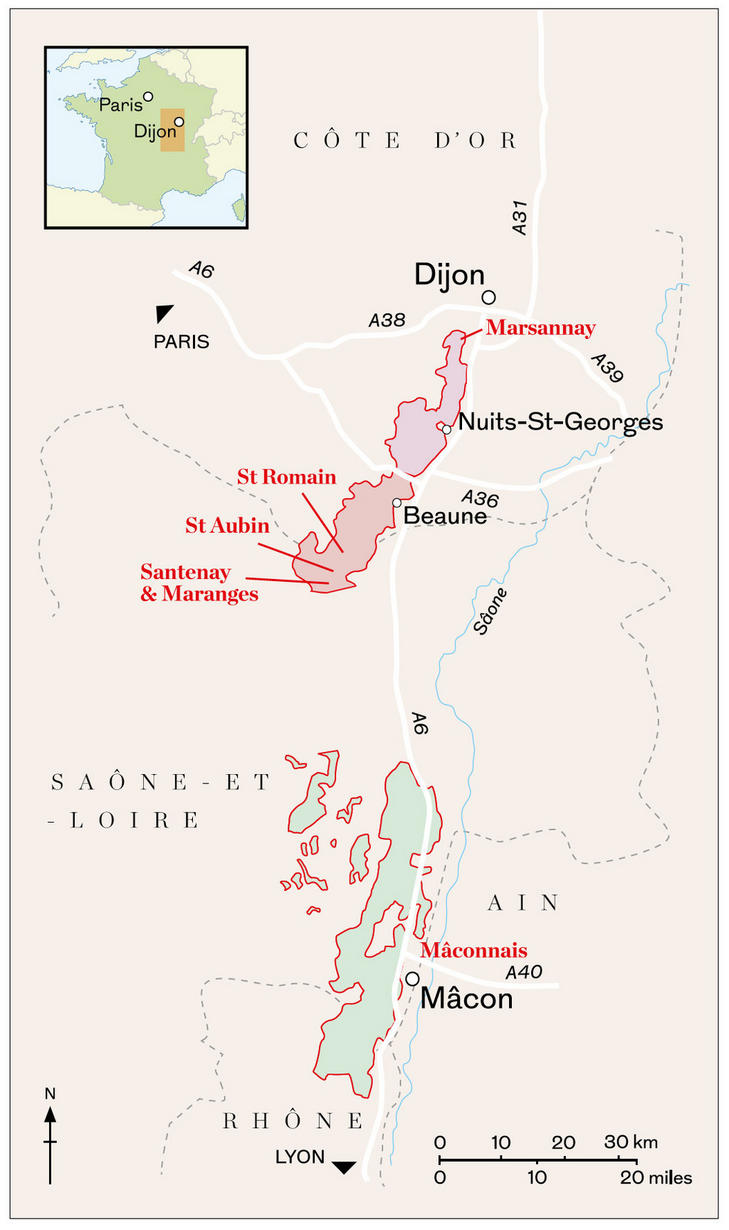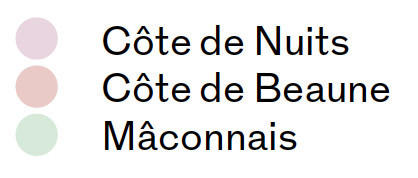 Demand has never been higher for Burgundy's most renowned wines. The small volumes made mean that once bought, they very rarely appear on the market again. Their production cannot be increased, making it very hard for a more recent Burgundy enthusiast or collector to access these wines.
But the concentration of this demand on a few famous names has had a ripple effect across the region. Those villages once considered more peripheral are becoming notable, owing to a greater understanding of viticulture and the region's complex geology – and a leg-up from climate change.
The best wines from these "other" appellations can easily match many wines from the more famous villages. This is especially so at the village level, but even, on occasion, with some of the Premiers Crus.
The best wines from these "other" appellations can easily match many wines from the more famous villages
With its proximity to Dijon, and after the commercial attraction of growing the moreproductive Gamay during the 19th century, Marsannay is now re-establishing its reputation. Its subsoil is excellent for Pinot Noir: a classic mix of Bajocian and Bathonian limestone, along with fossilised seashells of Calcaire à entroques. After initial recognition as Bourgogne- Marsannay in 1967, full promotion to its own appellation came in 1987.
Marsannay has considerable momentum today. Our friend Laurent Fournier has been leading the charge for the appellation's best vineyards to be considered for elevation to Premier Cru status. Among the 14 shortlisted are Clos du Roy, Les Longeroies, Ez Chezots, Le Boivin and Au Champ Salomon.
There is white and rosé produced here, but the future of this appellation is with its reds. Once marked by assertive tannins, the wines have a more succulent edge than before. This is thanks to more attentive techniques and, especially, the use of whole berries during fermentation. Marsannay's qualitative curve is still in the ascent and the best sites offer not just value, but also an interesting level of complexity, best seen after about five years in bottle.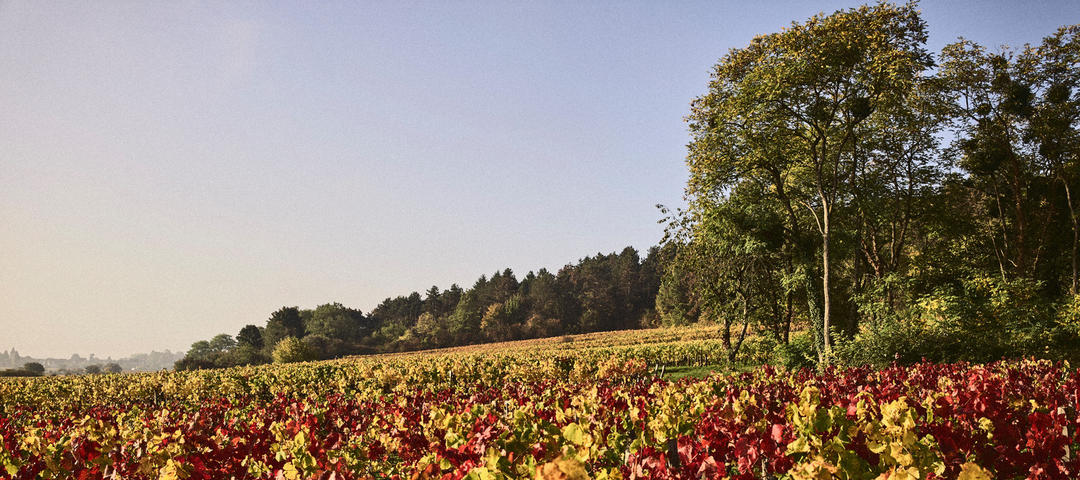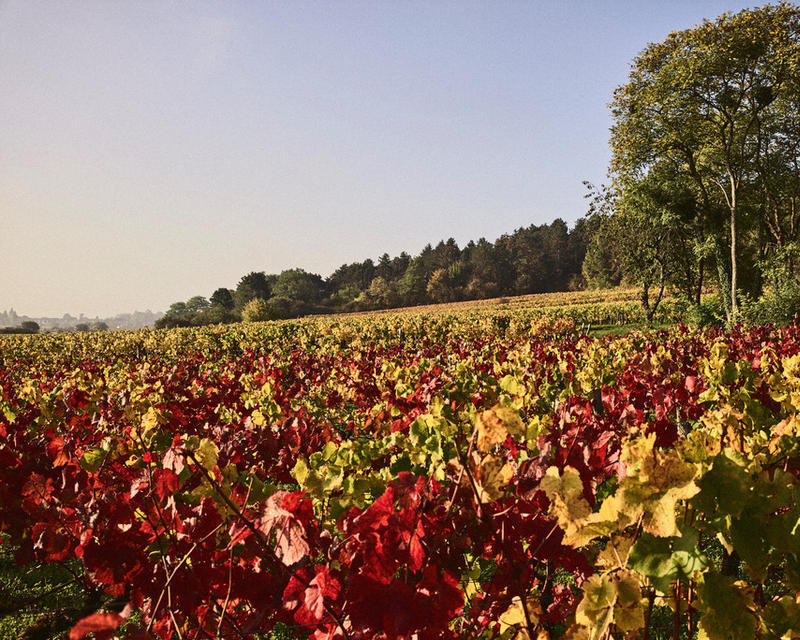 Vines in Marsannay, where growers are pushing for Premier Cru status for the top sites
St Aubin:
Reflected glory
The allure of St Aubin is understandable: its vineyards adjoin Puligny- and Chassagne- Montrachet's Premiers Crus. Puligny's Champs Gains becomes St Aubin's Murgers des Dents de Chien; Chassagne's Les Chaumées runs directly into St Aubin's Le Charmois; stand above Grand Cru Chevalier-Montrachet and walk west across the scrub, you descend to St Aubin's En Remilly. From these St Aubin vineyards come wines that strongly reflect the character of their renowned neighbours. And they certainly benefit from cellaring.
There is a halo effect from those famous vineyards that gives a boost, by association, to those sites that lie up the valley and above the village. These deliver less of a Chassagne- or Puligny-style experience: the wines are usually tighter and less forthcoming. Unless they're from a west-facing slope which catches the last of the day's sun, when the wines will be opulent – such as La Chatenière or Sous Roche Dumay.
Given the paucity of volume from Chassagne and Puligny and the higher prices that inevitably accrue, St Aubin offers an interesting variation. You will find both genuinely fine alternatives to its famous neighbours and good value from the appellation's other sites. Any white St Aubin Premier Cru will benefit from some bottle age, either to elicit its complexity, or to soften some of its firmer edges.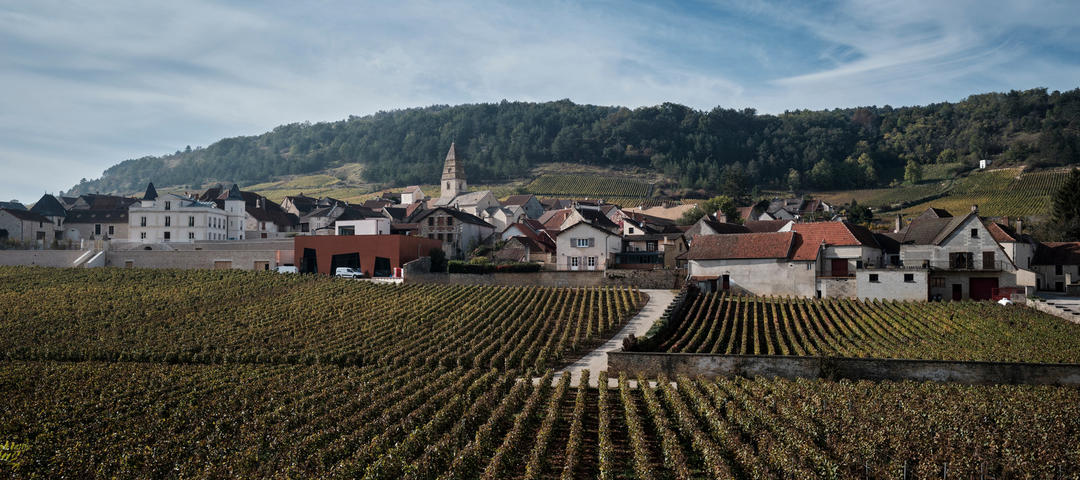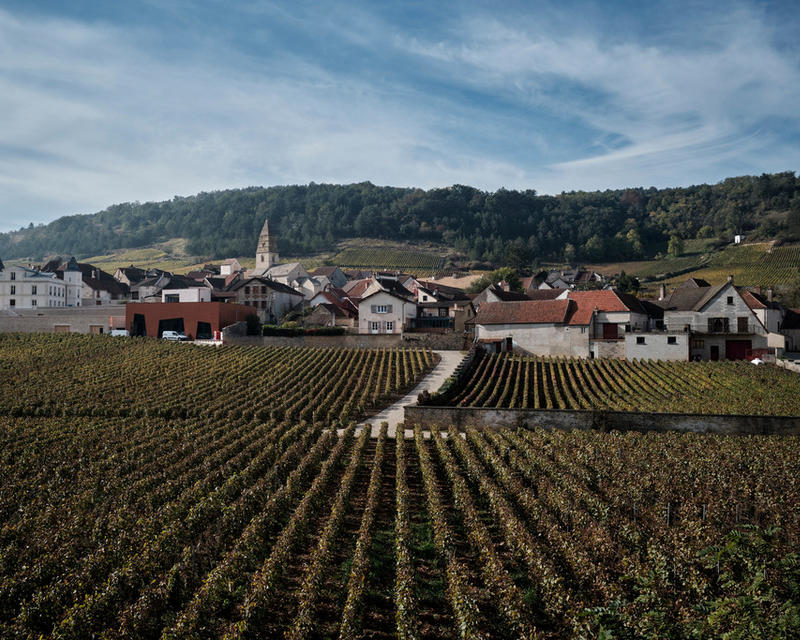 The quaint village of St Aubin; the best sites here can offer strong alternatives to neighbouring Chassagne- and Puligny-Montrachet
St Romain is approached by leaving Meursault, passing the villages of Auxey-Duresses and Monthélie. It sits at the head of a valley, beneath a dramatic sheer cliff of limestone. Its wines only became part of the Côte d'Or in 1947, when it was elevated from Hautes-Côtes de Beaune. And elevation is indeed the key here: St Romain's vineyards are the highest in the Côte d'Or, at 350-410 metres above sea level.
The village's altitude and remoteness account for its relative obscurity. Its wines have had the reputation of being "skinny", but climate change is altering that perception. The vineyards face south and east in a suntrapping amphitheatre. The composition of their geology – with a high proportion of active limestone – delivers an energy and freshness much sought-after in warmer vintages. These are sapid, mineral and citrus wines of pleasure.
Although Pinot Noir is planted here, the active limestone means that really this is whitewine territory. The best vineyards are those that face south, especially Sous le Château, Sous Roche and Sous la Velle. A significant proportion is handled by négociants. Benjamin Leroux and Camille Giroud are good sources; Sébastien Magnien's is from his own 0.4 hectares. The village is also notable as the home of Domaine d'Auvenay.
Maranges and Santenay:
Viticultural improvements
These two appellations, at the most southern end of the Côte d'Or, can be considered together – although they do have separate characters. Santenay was once held in high regard, but the identity of Maranges was more muddled (until the three appellations each using the suffix were amalgamated in 1988). What they have in common is that both were used as a source of more tannic wines by négociants needing to bolster the lighter wines from elsewhere. This market had little use for Pinot Fin and so much of the land was given over to lesser plant material that gave good yields.
That legacy still exists, but better vineyard management can mitigate the rougher tannins. Indeed, there are fine examples of old vines here. But newer plantings of better vine material are showing the true potential of this slightly remote corner. David Moreau, in his time leading the Santenay syndicat, commissioned a detailed geological survey. It confirmed that Santenay shares considerable similarities with the Côte de Nuits, although the different elements are very muddled. This would certainly explain the appellation's erstwhile reputation. Maranges is less complex, save in its higher-elevation vineyards where there are sheltered spots of limestone and marl.
For now, the best sources are improving what they have, and replanting when possible. Les Gravières and Clos de Tavannes are better-known names in Santenay. Look also for Beaurepaire, Clos Rousseau and Les Hâtes, which all deliver perfumed and finely structured reds, easily capable of ageing for a decade. In Maranges, most wines are delicious and unpretentious. Small peaks of excellence and complexity exist in high vineyards like Croix Moines.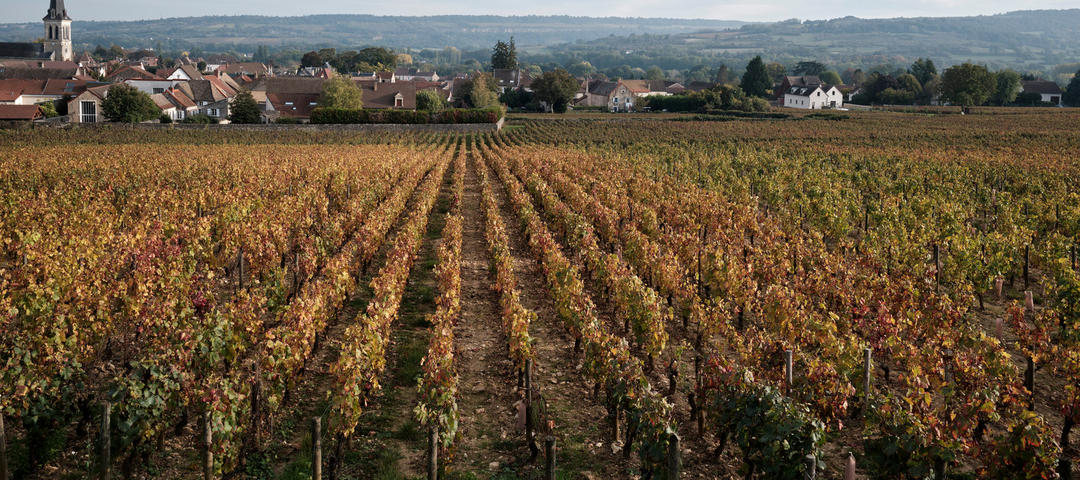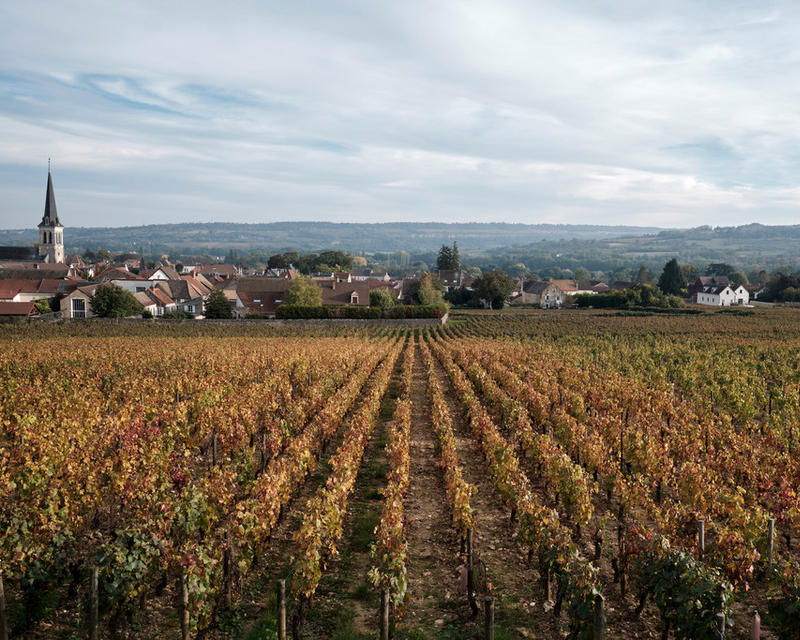 Once held in high regard, Santenay has fallen somewhat out of fashion. But you'll find excellent wines from top sites like Les Gravières and Clos de Tavannes
Mâconnais:
Realising potential
For the purist, the Mâconnais might not be felt to share the same noble genes as the great white-wine villages of the Côte de Beaune. But it is here that probably the greatest recent revolution in quality has occurred. And, with so many producers, there is an enormous amount of choice. There remains a bewildering number of villages. Leading the way is Pouilly-Fuissé, now with authorisation for 22 Premier Cru climats from the 2020 vintage onwards.
This acceleration has come from two influences. First are those gifted and ambitious winemakers unable to get a toehold in the Côte d'Or. They had to accept something more affordable and put their own stamp on it. Their intent equals (if not exceeds) those of the great names elsewhere. And they've unleashed a potential that had previously been masked by the commercially sound, but uninspiring, wines of the long-established cooperative movement.
Almost simultaneously, some famous names like Lafon and Leflaive began to explore the potential here. Restricted by the cost of land around their existing vineyards, they wanted to be able to offer more volume to assuage ever-growing demand. Today, the Mâconnais overdelivers on quality, accessibility and pleasure. To choose just two, try a bottle of Olivier Merlin's Mâcon-La Roche Vineuse Vieilles Vignes or Domaine de la Soufrandière's Pouilly-Vinzelles Les Quarts to witness the region's extraordinary potential.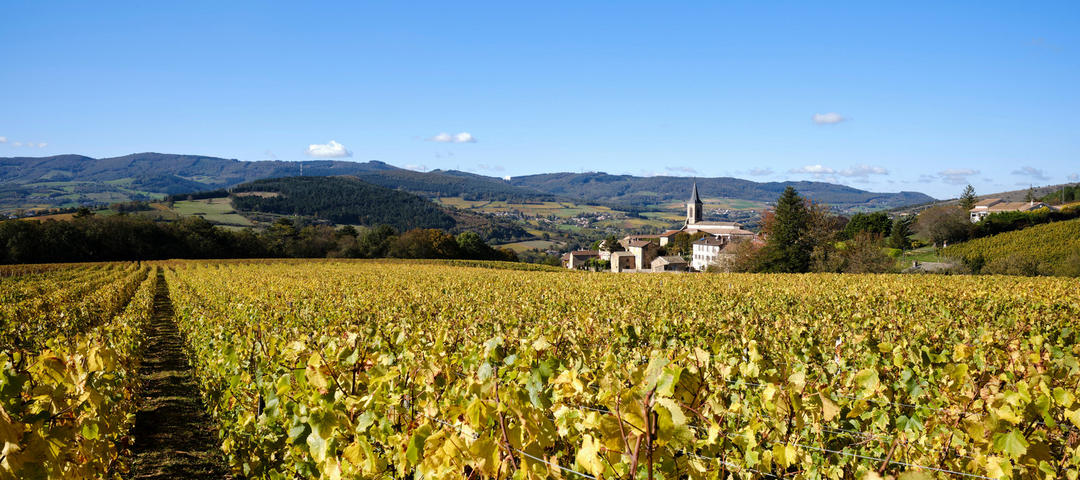 From his base in La Roche Vineuse, Mâconnais superstar Olivier Merlin tends some of Burgundy's most picturesque vineyards
What makes the 2020 vintage so special?