Home > Burgundy 2020 En Primeur > Coming into focus
Coming into focus
FOUR-MINUTE READ
---
Elle Macleod, the newest member of our Burgundy Buying team, reports on her journey into the fascinating, complex and sometimes surprising world of Burgundy
I've spent years learning about, and loving, Burgundy. Revering its producers. Studying its appellations. Adoring its wines. So when, earlier this year, I became the new Burgundy Buying Assistant, I was somewhat daunted at what lay ahead.
I'd always put Burgundy, and Burgundian wine producers, on a pedestal. Before I'd set foot on the ground in the region, it all seemed intimidating. But, with a couple of trips under my belt, and having tasted the extraordinary 2020 vintage, I'm happy to admit that my fears were unfounded. I've found Burgundy to be a welcoming, open place: one for all wine-lovers to enjoy.
The region is surprisingly simple to get to and get around – especially if you love trains. Taking the Eurostar to Paris, the TGV to Dijon and then the beautiful journey south from Dijon is a delight. Dijon to Beaune by car takes about an hour.
The road runs north to south through the Côte de Nuits and the northernmost part of the Côte de Beaune. Along the way, the vineyards rise up the hill on the right-hand side; it is easy to see how the villages and appellations flow into each other. There is a beautiful cycling track, the voie verte, that weaves between the vineyards. It looked particularly appealing on a sunny, autumnal day.
Every bit as wonderful as the scenery are the people. Those producers I'd imagined as untouchable are welcoming and curious, focused on family and community. The people who greet you at each domaine are often the same ones who prune the vines and drive the tractors. Their names may be above the door, but they also answer your emails and host guests for dinner.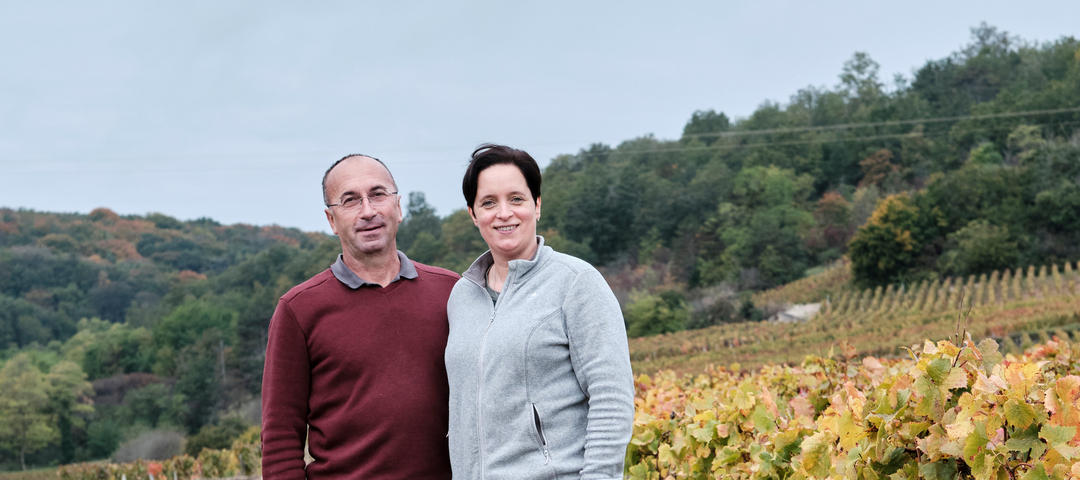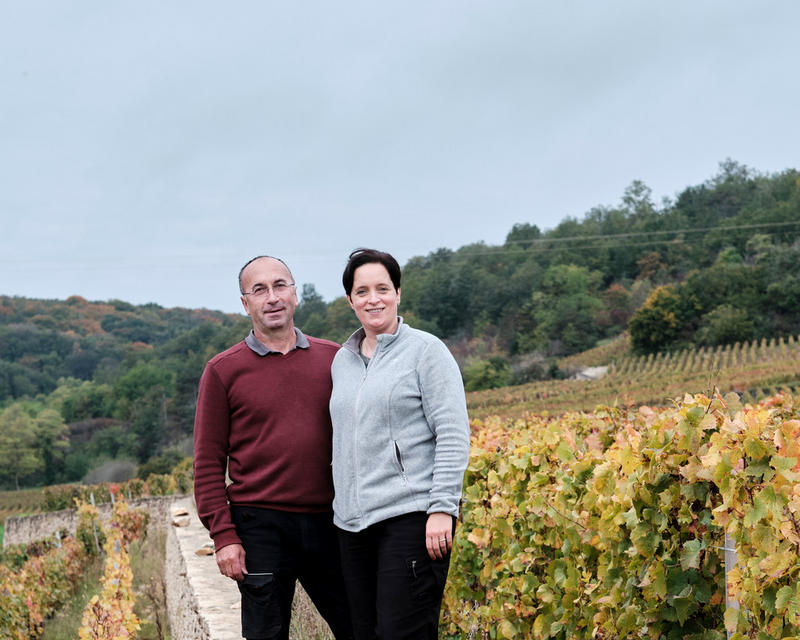 Jean-Pierre and Isabelle Guyon
On my first trip here, I met Jean-Pierre and Isabelle Guyon at their Vosne-Romanée domaine. On the agenda: a tasting of their 2020 vintage. Before showing us his excellent range of Grands and Premiers Crus, Jean-Pierre had the rather unglamorous task of cleaning the toilets. All in a day's work, it seems. He apologised for being slow in replying to my emails that week; he had been tending to the vineyards every day.
"I've been astounded by the level of detail and knowledge here; I haven't encountered anything like it elsewhere"
One thing that is only crystallised by visiting Burgundy is how much this is a region defined by family. Estates such as Guyon are passed from generation to generation. Jean-Pierre continues the work started by his grandfather in 1938. Countless wineries have parents and their children working proudly side by side.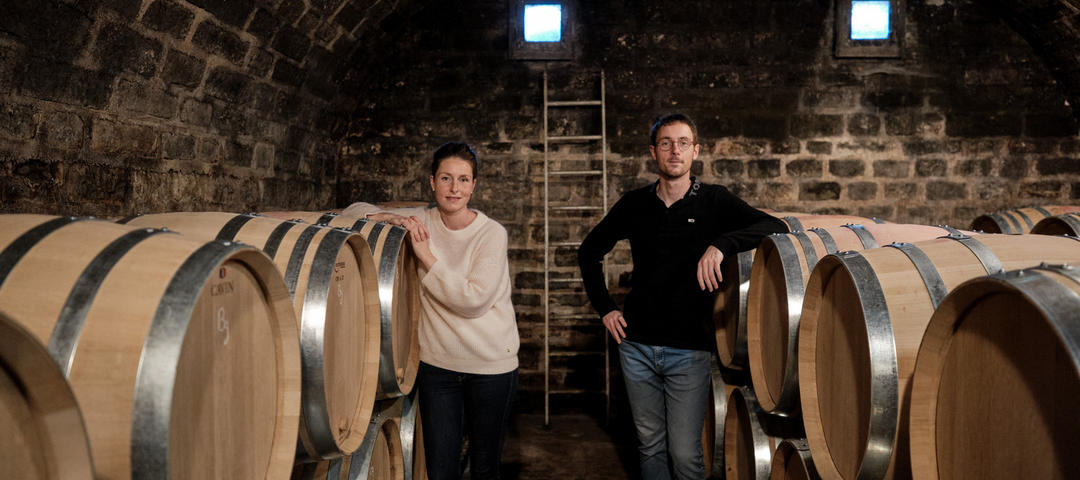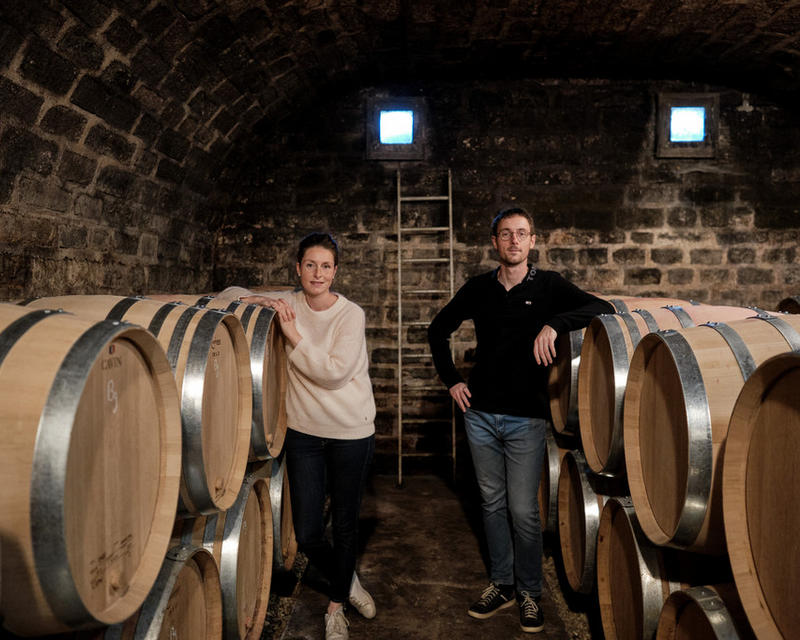 Mathilde and Hubert Grivot
Elsewhere in Vosne, Mathilde and Hubert Grivot work with their father, Etienne. In Aloxe-Corton, father-and-son Franck and Simon Follin-Arbelet work in tandem, with Simon due to take the reins in a couple of years. At Domaine des Comtes Lafon, cousins Léa and Pierre are taking on ever-more responsibility; Dominique's legacy is in safe hands. Brothers Bénigne and Louis de Surrel are firmly established at Domaine Henri Rebourseau. There are many, many more.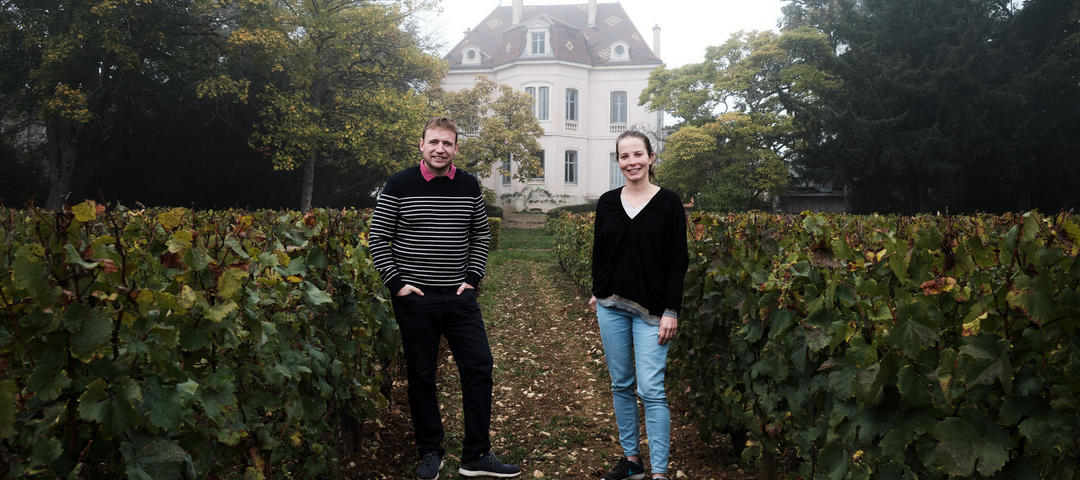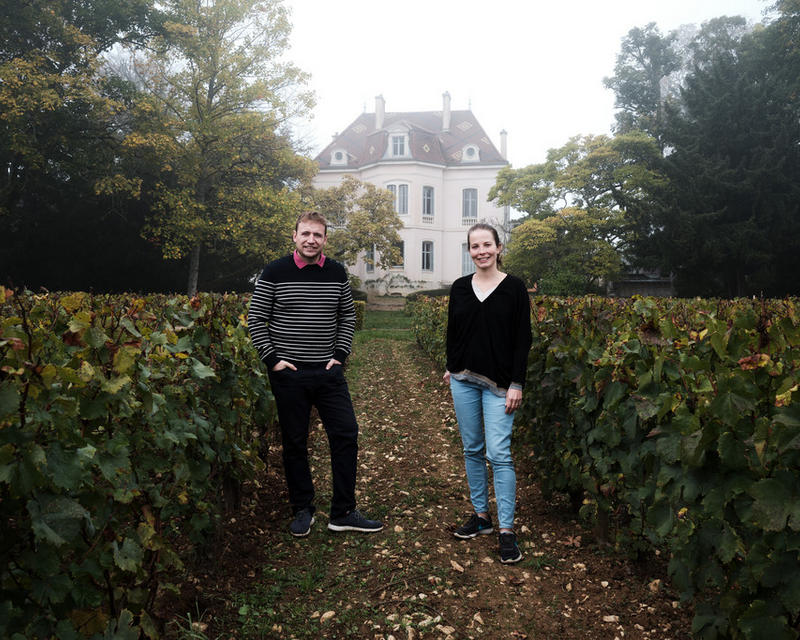 Pierre and Léa Lafon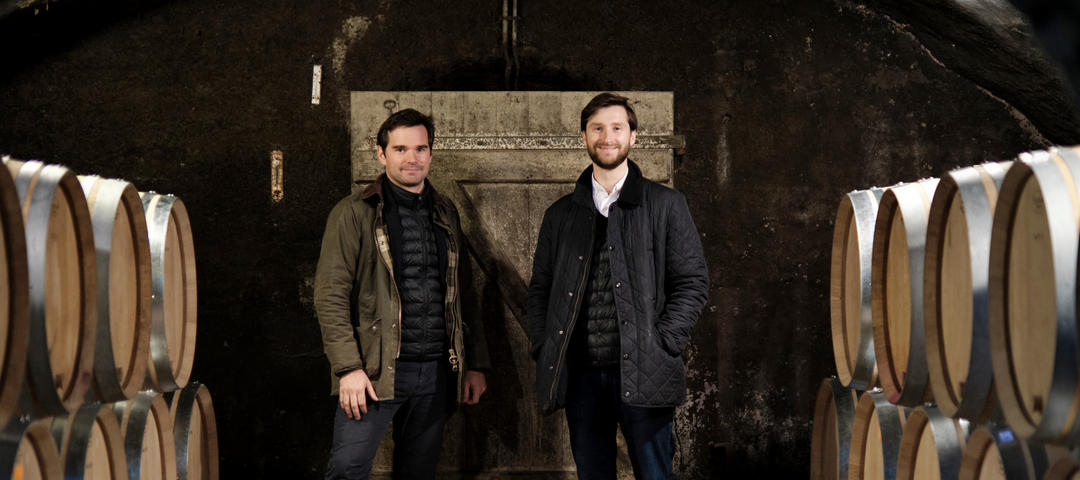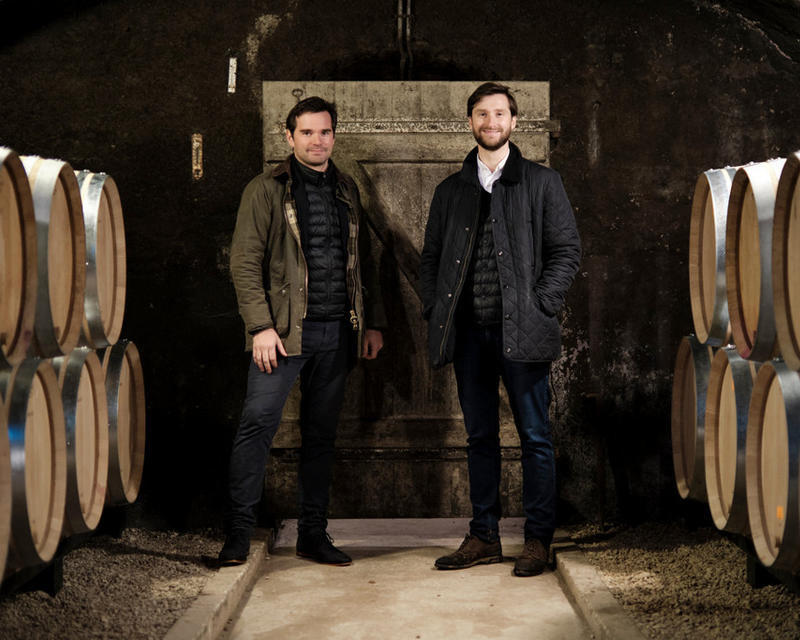 Bénigne and Louis de Surrel
One preconception I had is that Burgundy is too expensive. While it's certainly not cheap, I have a newfound appreciation for the sheer graft that goes into making it. I have been astounded by the level of detail and knowledge here; I haven't encountered anything like it elsewhere. Benjamin Leroux recently took me through his range of 2020s – which includes no less than 36 reds and about 20 whites. He could tell me precisely which parcels of vines each wine was made from; the proportion of new oak; harvest dates; pH level; and more besides.
And though he's an absolute superstar, Benjamin isn't unique in this regard. The producers I've met here know their terroir like the back of their hand. They can tell you whether it's thin soil on limestone, generally at the top of the slopes; or thicker clay, on the flatter, lower vineyards. The care and precision that goes into tending for each vine and creating each bottle of wine is remarkable.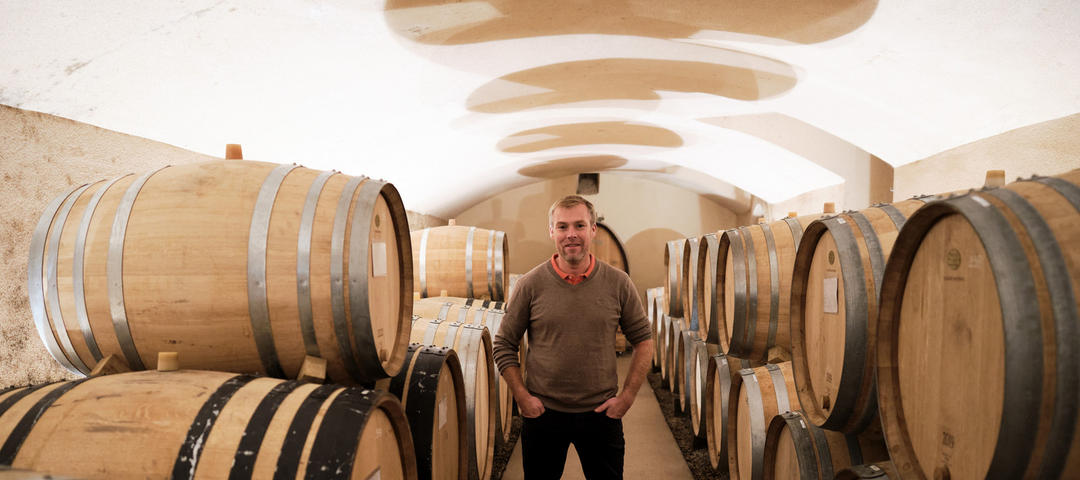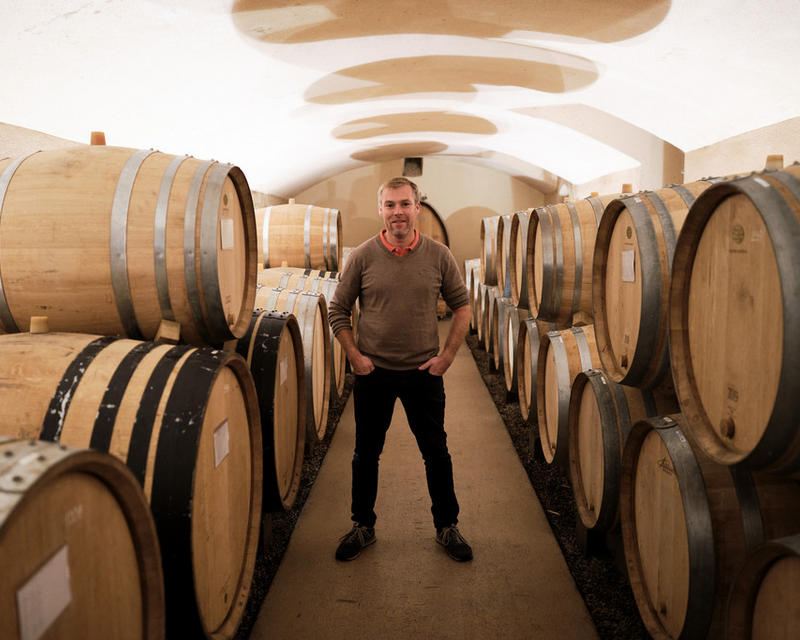 Benjamin Leroux
When they make just one barrel a year of a wine, you start to understand why the prices are high – and how brilliant the winemakers must be to produce such top quality. Collecting Burgundy will never be the cheapest option, but the price is justified by the quality of the wine. And, naturally, there are areas where you can find more affordable alternatives.
Of course, I've still got so much to learn about the place and the people. But the Burgundy I've encountered is welcoming and honest. It remains just a little rustic and unpolished and timeless. The sense of knowledge being handed down through the generations is fascinating.
The region's true beauty is gradually, increasingly coming into focus.
What makes the 2020 vintage so special?