Home > Burgundy 2020 En Primeur > Domaine d'Henri
Domaine d'Henri
FOUR-MINUTE READ
---
This domaine is less than a decade old, but it's built on firm foundations: a bedrock of 150 years of Laroche family history. Here, Margaux Laroche tells us about starting over
"When I was 18, I said I was leaving Chablis and never coming back again," Margaux Laroche tells us. Evidently, things change. She is very much in Chablis today, when we meet outside Le Domaine d'Henri. Margaux's family have made wine in Chablis for generations, but this domaine is not yet a decade old.
The original family estate, Domaine Laroche, dates back to 1850. Margaux's father, Michel, took it to new heights in his tenure there – expanding into the Languedoc, Chile and South Africa. Eventually, the operation became too big. "He was spending no time in the vineyard or the cellar," Margaux explains. In response, the family sold their interest in the business and established this brand-new estate.
"The classic style of Chablis is really quite linked to sulphur. In the past, we were making wine to last forever"
"We started from scratch," says Margaux, "but from our vineyards." To build his new estate, Michel took back vineyards that had previously been leased to the original domaine. This started in 2010 with eight hectares, growing to its current size of 22. "If you start with old vineyards, you already have the quality," says Margaux.
Nowhere is this more apparent than the Premier Cru vineyard of Fourchaume: here, the domaine has five hectares of vines, ranging from 20-85 years old. "My grandfather worked on this vineyard," Margaux says, "then my father after him, and now my sister and me. Some of the wines, especially from the older plots, have this kind of Grand Cru potential: they have the length, power and energy. For me, this is only explained by the age of the vines."
From vintage 2022, the domaine will be certified organic. The conversion process officially takes three years, but it's been a longer time coming here. The vineyards had been certified organic from the beginning. But the challenges of the 2013 vintage – "lots of mildew, oidium and water pressure," Margaux recalls – forced the family to revert to more conventional viticultural techniques, losing their official status.
The threats were clear, the solutions less so. As a business-school graduate, Margaux is adept at strategic analysis. "We had to go back and look at the whole picture and ask what we needed to change to be able to work organically," she says. "We understood that you need to help nature in order to work with organic practices." With the help of a winemaker from the Loire Valley, they instigated a number of changes in the vineyard: how and what they spray; pruning the vines differently; working the vine canopy to avoid humidity, and so on.
"We've worked this way for five years," Margaux says proudly. Because of all the work they've done, the domaine is now far better equipped to handle the pressure – while staying true to their organic principles. As we speak to her, Margaux's 2021 vintage is in vats. The growing season was as challenging as 2013 or 2016, she says, but this time around they were far better able to fight off what nature threw at them.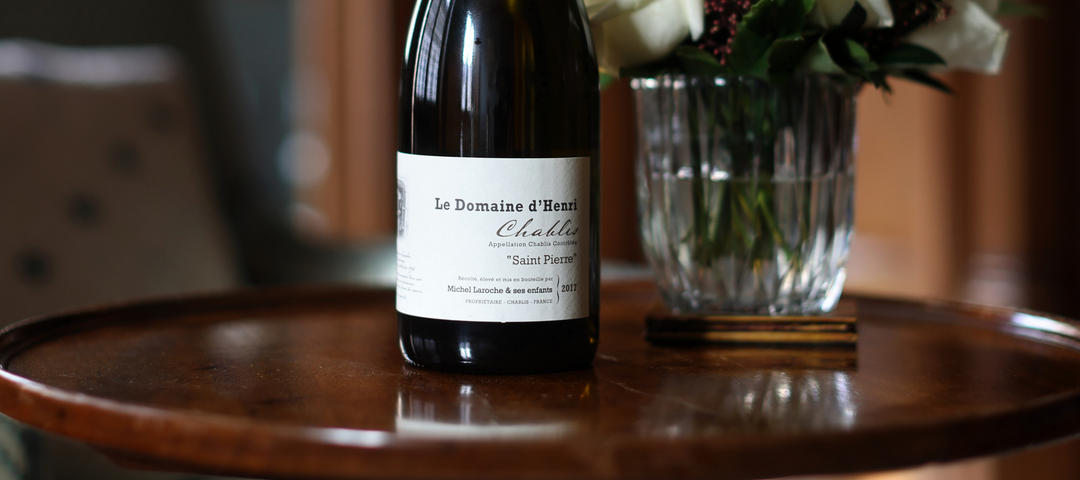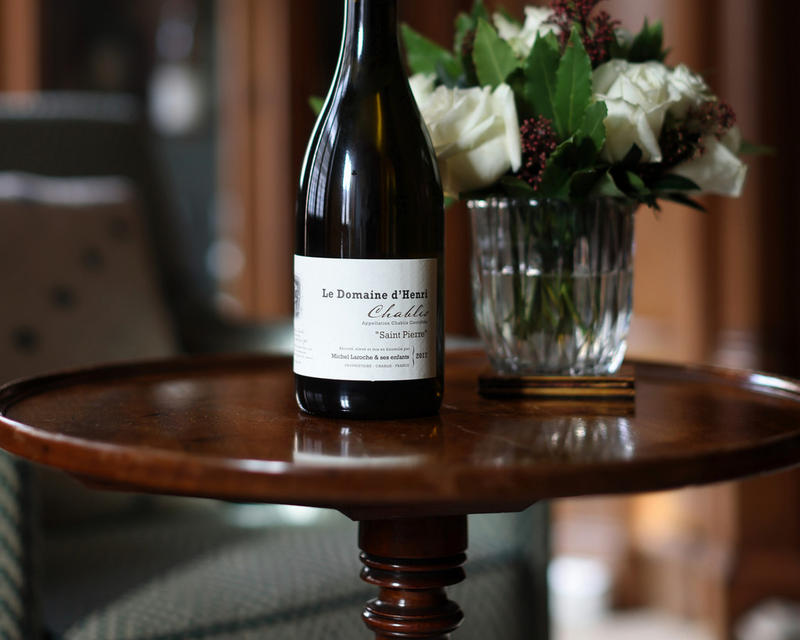 The domaine's St Pierre cuvée is a fruity and elegant expression of village Chablis
Margaux has strong views on Chablis which come from a position of intimate, historical knowledge of the region. "The classic style of Chablis is really quite linked to sulphur," she says. "In the past, we were making wine to last forever." These were the sort of wines that collectors would drink 25-30 years after the vintage date; healthy doses of sulphur were par for the course.
While she appreciates such wines, she questions their relevance today. "Who keeps their wines for that long?" she asks. "And are we making wine for the tiny proportion of customers that do, or are we making wine for everyone else?" Such questions brought the topic of sulphur additions into focus here – and led to something of a compromise. Today, they add only small amounts of sulphur to their Petit Chablis and Chablis wines. They use a little more for their Premiers Crus, Margaux explains, "so we have better protection for the wines that are supposed to age well."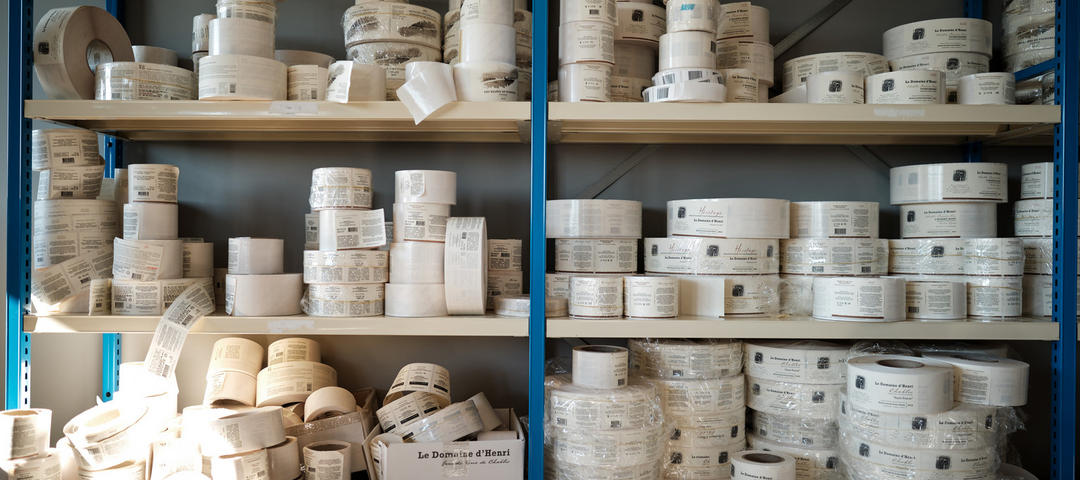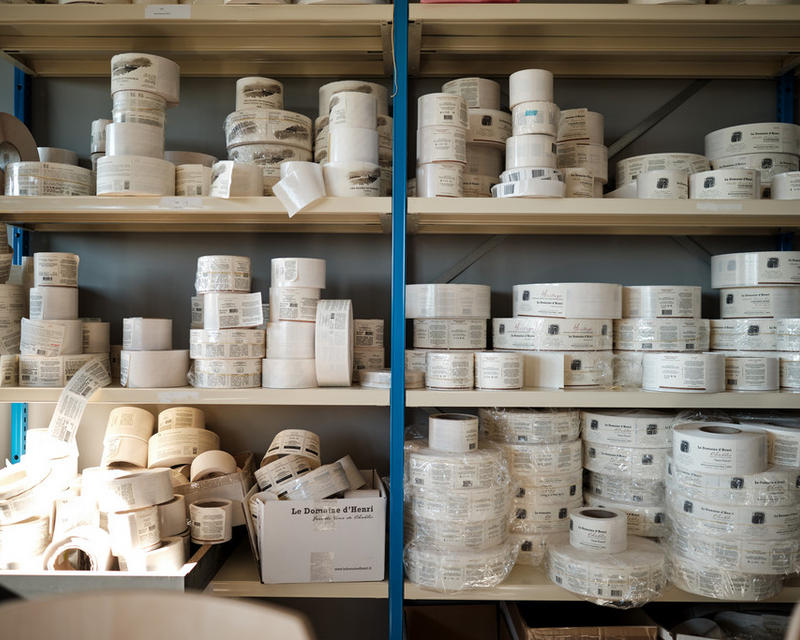 Spools of labels adorn a shelving unit in the upstairs room where we speak to Margaux. The Premiers Crus on the right-hand side – L'Homme Mort on the top shelf, Fourchaume, Héritage on the middle one – are particular standouts in the range
As the estate approaches its 10th anniversary, Margaux believes a house style is beginning to reveal itself – one that is "a little more fruity than classic Chablis". In the early days, the influence of Domaine Laroche was more apparent, "because of course my father wasn't going to change his way of winemaking," she says. "It was his way." But with Margaux and her sister becoming more involved from 2017, a shift happened – towards organic farming, limited sulphur and the use of native yeasts in fermentation. "We are not Domaine Laroche anymore," she says. "We have our own identity. It's not natural; it's not conventional; it's not classic organic. We are in between."
Margaux remembers when her father asked her to join him at the estate. "I thought, 'Why not?' Because working with family isn't always so easy," she acknowledges. "So, we gave it a shot, and I really love what I'm doing. I'm happy to be back in Chablis."