Home > Burgundy 2020 En Primeur > Domaine Naudin-Ferrand
Domaine Naudin-Ferrand
SIX-MINUTE READ
---
Claire Naudin is on the margins of Burgundy – literally and philosophically. We meet her at her domaine in the Hautes-Côtes to discuss her occasionally unorthodox approach and 100-year vision
At estates up, down and around the Côte d'Or, savoir-faire is handed down from one generation to the next. When Claire Naudin took over her family domaine in 1994, she considered not just these traditional Burgundian sensibilities, but how they could be adapted to work in the future. "I respected my father's approach," she tells us in the cellar of Domaine Naudin-Ferrand. "But I wanted to remain able to have new ideas, and to change things if I thought necessary."
Burgundy is often depicted as a land of peasant vignerons making small quantities of wine using age-old, low-tech methods. But there was a somewhat different approach being taught at wine school there in the early 1990s: Claire was taught "to transform and improve everything I touched," she says. Yet her own signature style is decidedly hands off, veering into natural-wine territory.
She attributes this in part to her work experience in Australia, where large, corporate-backed wineries had mastered this high-tech, high-intervention approach. The Barossa Valley was the furthest away she could go from her home region, she says – "not just in terms of distance, but because technically it was the opposite of Burgundy, even 30 years ago."
"If you were working organically 30 years ago, everyone was laughing at you. But to me, it was clear that it was the future"
And so it was that Claire began to forge her own path. "If I had done what I had learned at school," she says, "then I would be in competition with the New World. And that would be dangerous because I still consider they are much better than us [at this winemaking approach]."
Burgundy's relative strength was in its history, she believed, so this became her focus when she returned and took over from her father, Henri – "to interfere as little as possible, to let that history express itself."
To do so meant a move away from chemical treatments in the vineyard, Claire explains, and towards organic viticulture. Here, as in various other ways since, Claire was something of an outlier. "If you were working organically 30 years ago, everyone was laughing at you," she says. "But to me, it was clear that it was the future."
Though she is a champion of organic viticulture, Claire is not at all interested in certification. "Organic rules allow many things that I don't accept," she explains. Where organic viticulture allows the spraying of copper and sulphur in the vines, Claire does not. "It's really an ethical question," she says. "It's not good for the ground and it's not good for the people around us."
Claire is doggedly future-focused and feels that organic certification is outdated. "Organic labels are not necessary," she says. "We have to experiment with what will be available in the coming years." She is enthusiastic about new techniques and methods that are starting to emerge, such as seaweed-based bio-stimulants. The results of a study at Dijon University will be published soon; she anticipates the findings may help her to "get rid of copper and sulphur" altogether before too long.
Her aversion to sulphur extends into the winery, dovetailing with her minimal-intervention approach. Around 80% of her production is fermented without the addition of sulphur, Claire says. Her rationale was in the first instance a personal, practical one: "I get migraines, and sulphur wasn't easy for me to use," she explains. When she heard of other producers working without it, she began to experiment. Some 20 years on, she is convinced that this is the right approach – and that there is no impact on ageing potential. "We have the proof that these wines age at least as well as those made with sulphur," she says.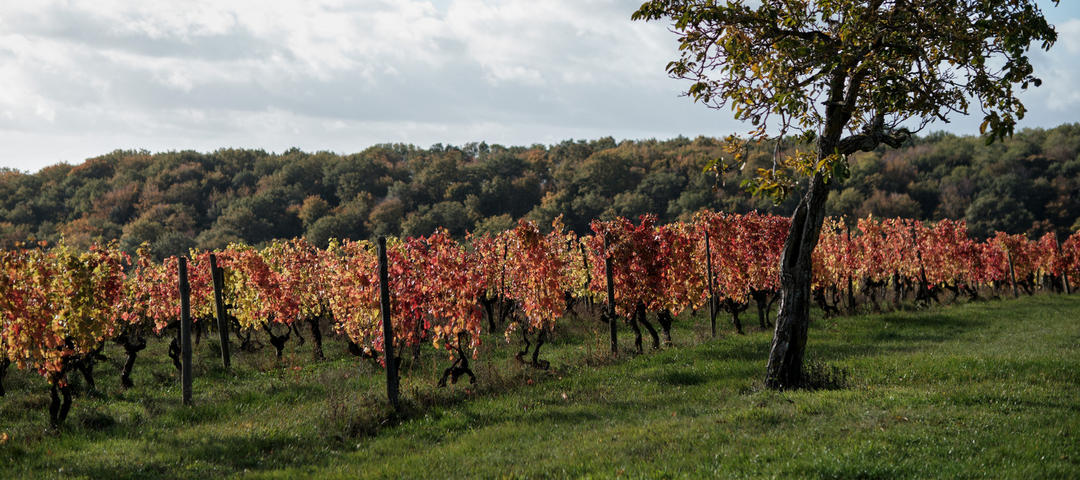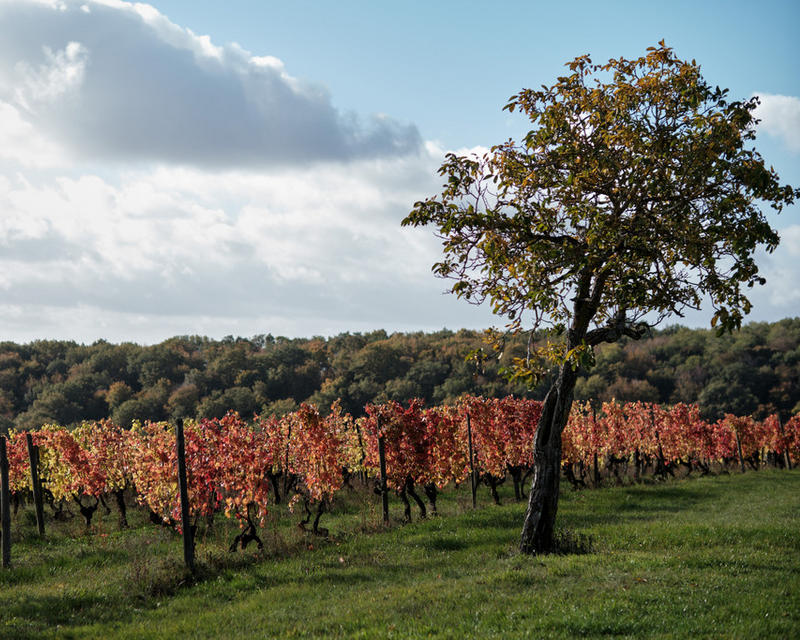 The south-facing En Daisey vineyard in the Hautes-Côtes de Beaune; Claire uses this fruit in her Bellis cuvée
Claire's range includes Premiers Crus and Grand Cru Echezeaux. But she has a particular affinity for the more modest Hautes-Côtes. Vineyards here are at a higher altitude – some 150-200 metres higher – than the Côte d'Or. This is their major strength, Claire believes. The cooler temperatures here retain natural acidity, making for fresher-tasting wines – a boon in the increasing number of warmer vintages.
The area's soils, however, struggle to retain water. "If you have a dry summer, the vineyard will suffer," she says. Lack of water is an increasing problem for the Hautes-Côtes; Claire has seen yields decline dramatically here as a result.
A lot has changed in Burgundy in Claire's working life. One example among many is the impact of hail, which can devastate vineyards. Thirty years ago, hailstorms would affect "one or two villages" per growing season, she explains. "Now, it's 1,000 hectares. It's just huge." The Burgundians have a response to the threat, in the form of silver iodide cannons that can break up the hailstones into less-damaging particles like rain. But this has had unintended consequences for the nearby Jura region: "They get a lot of rain and the rest of the hail instead of us," Claire says. "It's very selfish."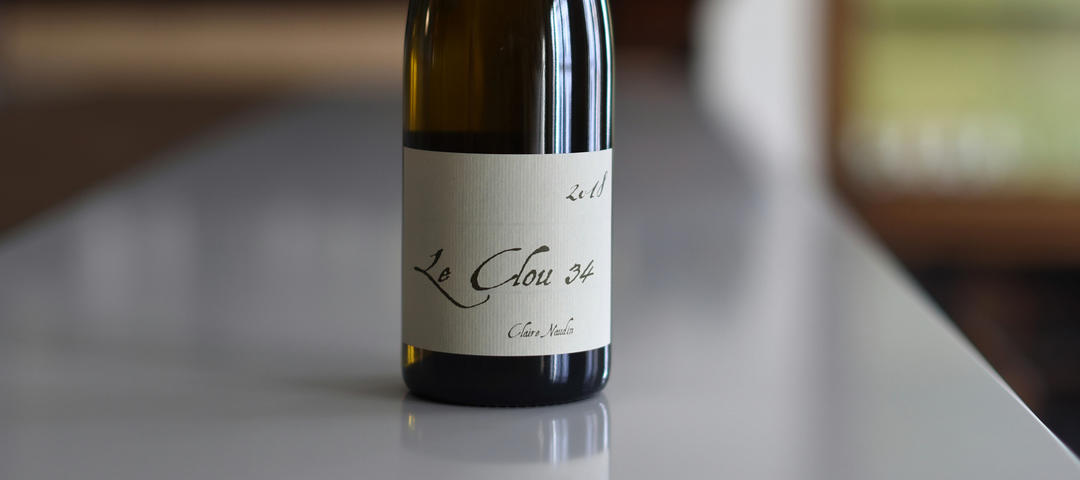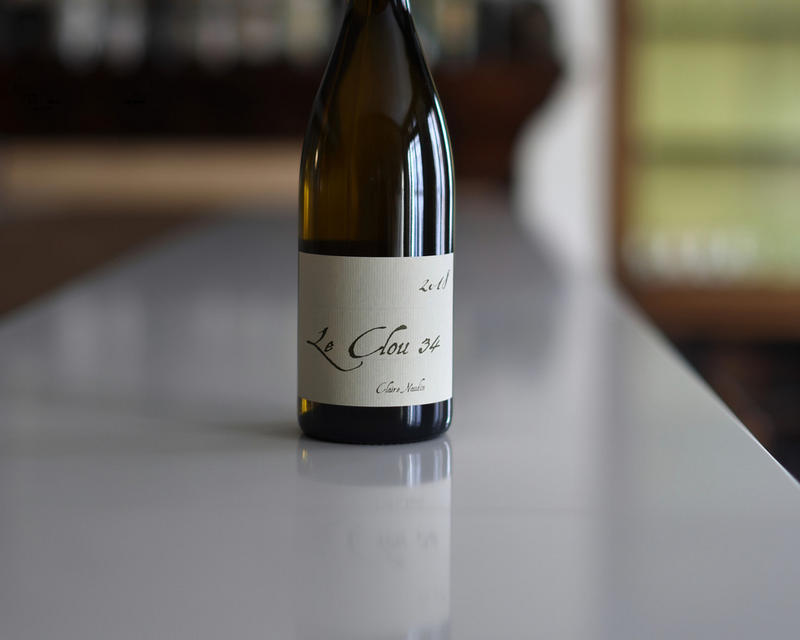 Though it meets all the requirements for the Bourgogne Aligoté AOC, Claire labels her Le Clou 34 as a humble Vin de France
Looking to the future, of ways to adapt and survive, have become the norm for Claire. This has put her at odds with the Appellation d'Origine Contrôlée (AOC) system. "AOC is mainly about watching the past," she says. While proponents might argue that the system promotes and protects typicity, Claire finds it hinders more than it helps. "I don't want to kill the AOC system, but it needs to be able to adapt," she continues. Adapting to climate change would mean altering the rules around winegrowing and winemaking; she has long tried to drive such change from within, but to no avail. Her fellow vignerons largely do not share her appetite for change.
But the rigidity of the AOC system may be its downfall, Claire believes. She has already started to use the Vin de France designation for several of her wines, including Le Clou 34, previously her Bourgogne Aligoté. And she is not sure how much longer she will continue to produce AOC-designated wines at all. Pre- emptively, she has started to adjust the labels on some of her wines so that the name of the cuvée leads. The appellation is still there, though it's "smaller and smaller each year," Claire explains. "And if tomorrow, the appellation is not on the label, it's probably not a big issue."
Claire took over from her father, and her sisters have at various times worked at the domaine, too. But she doesn't take it for granted that her children will follow in her footsteps. Her three sons – aged 19, 17 and 14 – have some time to decide what they'd like to do in life. "We want it to be their choice after having done something else," she says, "after having seen the world". Many growers in Burgundy "don't look happy in their jobs," she says; many do what they do because they don't have any other choice. This is not something she wants for her boys: "I don't want them to feel like a prisoner of the domaine."
Like Claire herself, the domaine is adapting. A decade ago, she pulled up vines that her father planted in the 1970s. Despite her best efforts, those vines couldn't yield the quality she was after. "They were not the right selections of Pinot Noir. I tried fighting with them, and they won," she laughs.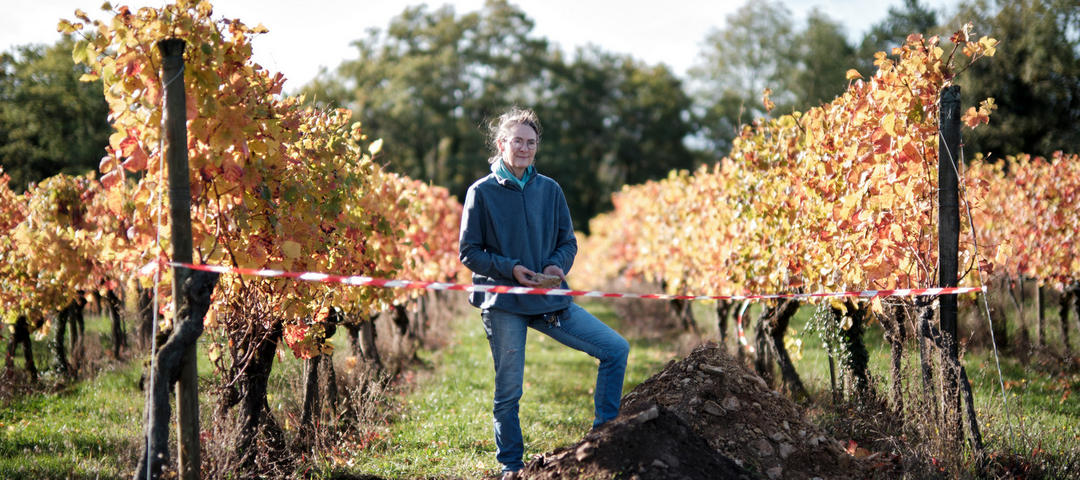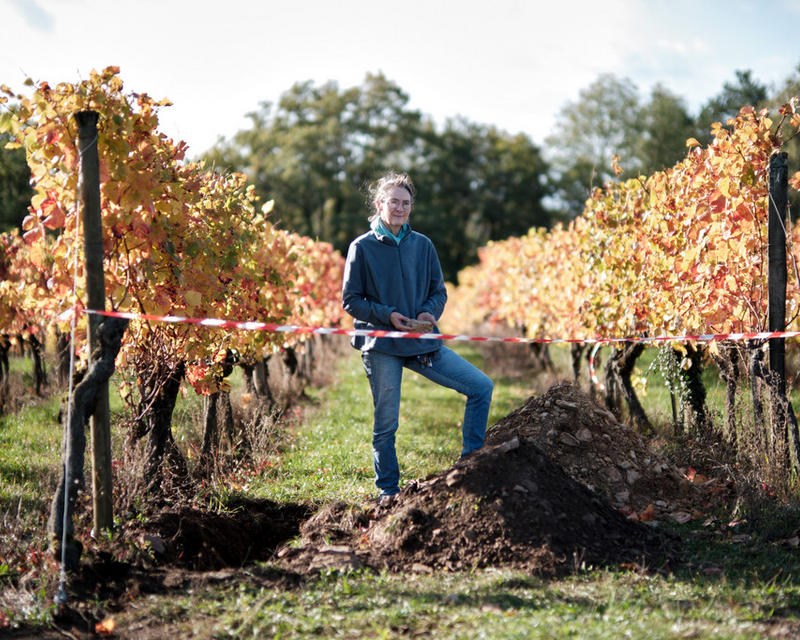 High atop Pernand-Vergelesses sits Claire's Orchis vineyard, used for her Bourgogne Hautes-Côtes de Beaune, Orchis Mascula cuvée – and, evidently, for that terroir study
When we finish at the cellar, Claire takes us to a vineyard a short, somewhat off-piste drive from the cellar. We're in the Hautes-Côtes de Beaune, with a view down to the vines of Pernand-Vergelesses. She proudly shows us the hole in the ground from which a soil sample has been taken for analysis.
But the most remarkable thing about this vineyard is how much vineless, fallow land there currently is. And just how long it's been that way. Where we stand was previously a black pine forest, Claire explains. This type of woodland is "not good forest, not good for animals," she says – so she started to pull these trees out. Sixteen years ago. For now, the goal is to restore nitrogen levels in the soil here. She's not sure if she will be the one to replant the site with vines, or whoever it is that comes after her.
But with Claire and her view of the world, 16 years isn't all that long. "I'm cultivating vineyards that were planted three generations ago," she says. "I'm thinking one century ahead. That's the rhythm of the vineyards here."
On that timescale, a lot of worries – raised eyebrows, outdated certification systems and restrictive appellations – feel less important somehow. But she is only human – has Claire ever wavered in her commitment to her approach? Has she ever questioned whether she's doing the right thing, we ask.
"I don't feel I'm doing the right thing," Claire answers. "I see all that we still have to improve, and I feel that I'm only at the beginning. It's a pity, because already 30 years have passed, and each year the list of what we can improve increases. But I'm still happy with the way we've moved. It's better than nothing. At least, we've moved a little."
"I'm thinking one century ahead. That's the rhythm of the vineyards here"
What makes the 2020 vintage so special?