Home > Burgundy 2020 En Primeur > Understanding the Hautes-Côtes
Understanding the Hautes-Côtes
FOUR-MINUTE READ
---
Burgundy's Hautes-Côtes are home to some of the region's most dynamic producers – and some of its most future-proof terroir. Here, our Burgundy Buyer takes a deep dive into this once-forgotten region.
Prices continue to rise in Burgundy, due to small crops and ceaseless demand. My search for value has sent me running for the hills – in the form of the Hautes-Côtes de Beaune and Hautes-Côtes de Nuits. These two rather wordy appellations cover a total of 1,600 hectares (an area slightly larger than the Margaux AOC) on the hills above and to the west of the escarpment of the Côte de Beaune and Côte de Nuits.
Surprisingly perhaps, this area used to be more densely planted than it is today. Phylloxera in the late 19th century, followed by the difficult financial times of the early 20th century, saw many vineyards grubbed up and never replanted. In recent years, it has become something of a melting pot: several different forces are coming together to push up quality – and bring deserved recognition to this once-forgotten region.
The reason for this increased interest is twofold. First, we've seen much warmer vintages in the last decade or so, with alcohol levels rising as a consequence. While conscientious growers are managing this challenge well, the cooler microclimate of the Hautes-Côtes is of great benefit. Here, the extra 50-100 metres' altitude, along with the cooling effect of the many valleys, ensures the grapes ripen a little more slowly. Second, there's the economic reality that competition for fruit and land from the prized heart of Burgundy – the Côte d'Or – is so high that prices for both have rocketed in recent years. This has forced ambitious producers in these fêted villages to head a little higher if they want to expand.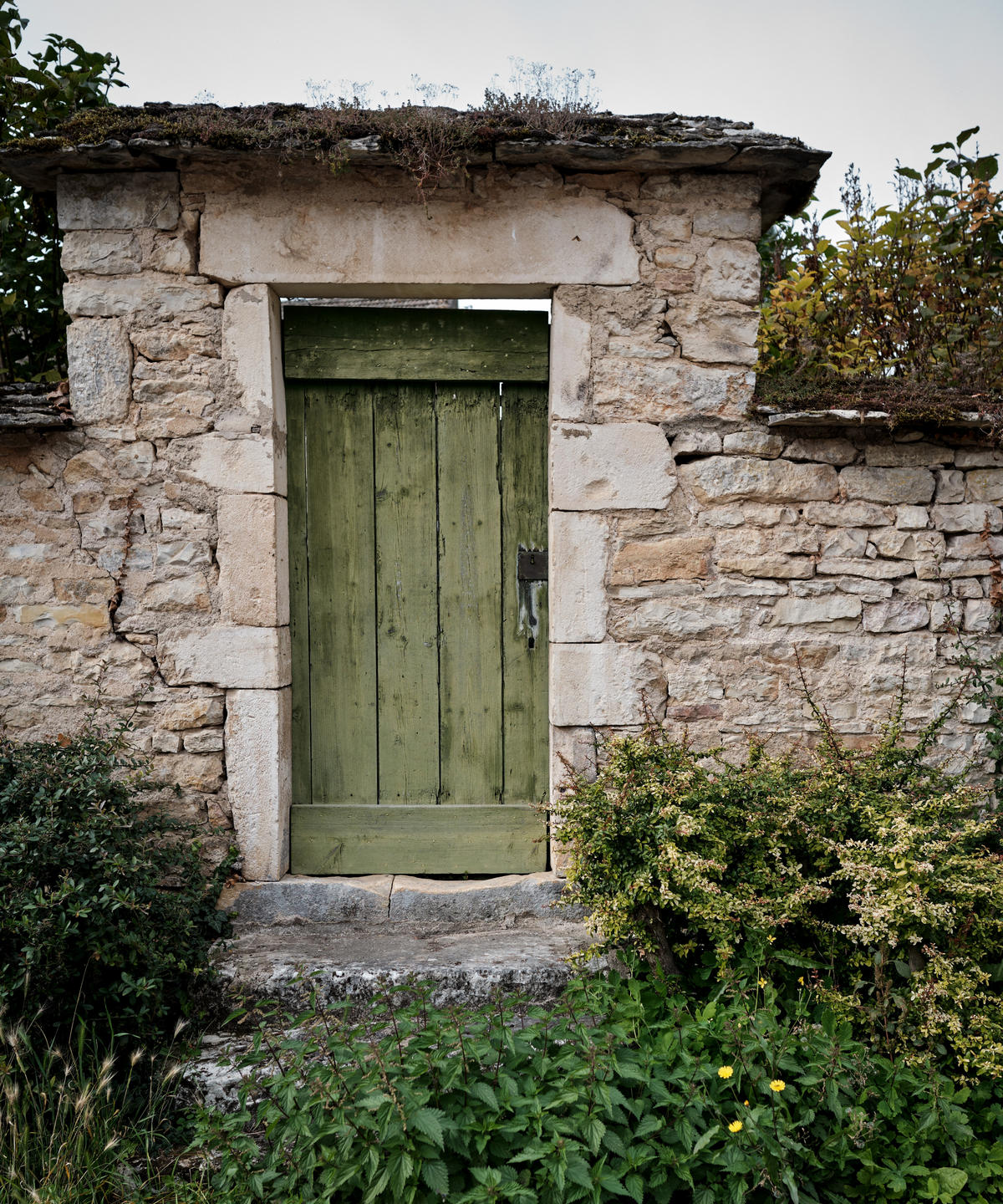 01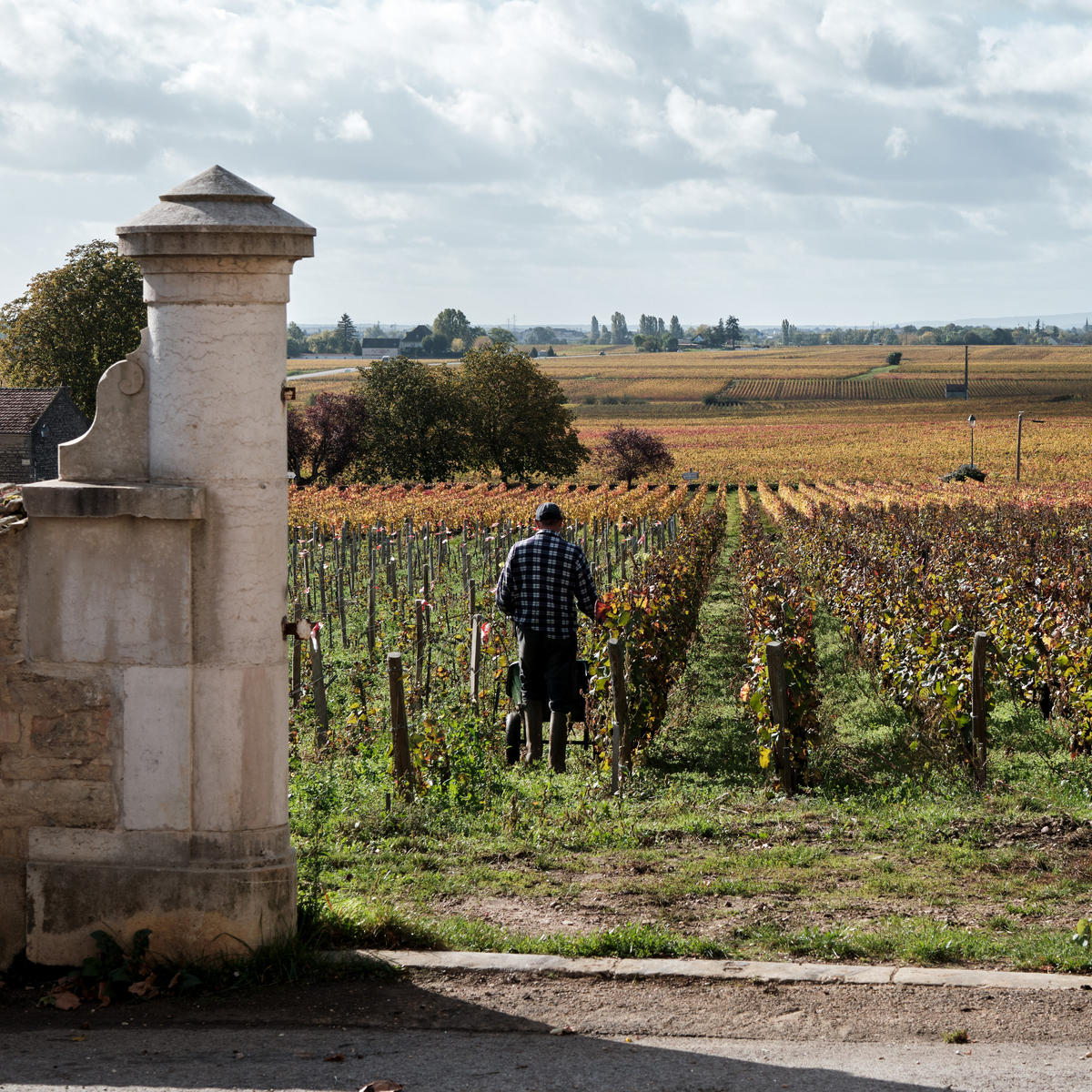 02
01: The Hautes-Côtes are no less picturesque and bucolic than anywhere else in Burgundy

02: Being a vigneron is a year-round job; things may be quieter after harvest, but the work doesn't stop
The interest around these areas is being driven by some different groups. The first, and arguably most important, is a band of locals. They have family roots in the Hautes-Côtes and have been consistently driving up quality. In the Hautes-Côtes de Beaune, the village of Meloisey is a real hotspot; the likes of Gaëtane and Martial Carré prove you can make excellent reds and whites from this sleepy village. Their best vineyard is La Perrière, a chalky, south-facing slope which offers views down the valley over Pommard and the plain of the Saône river, all the way to Mont Blanc on a clear day.
Meloisey is also the village where Sébastien Magnien grew up. And although he has decamped to Meursault, his excellent Clos de la Perrière – from a walled section of this same plot – shows how well these wines can age. He and the Carrés have understood the importance of making wines which taste great young, but you should give this wine at least five years in the cellar to get the full breadth of flavours. This is a spicy, crunchy red with brambly summer berries and a mouth-watering limestone finish.
Claire Naudin's vineyards in Magny-lès- Villers straddle the border between the Hautes-Côtes de Beaune and Hautes-Côtes de Nuits. I could spend hours with Claire. Her vines are farmed organically. She uses ever-morecreative methods to treat her vineyards without recourse to chemicals. Or indeed, to copper and sulphur; though permitted under organic farming, they can be problematic. Claire uses whole bunches and doesn't use sulphur, making for generously perfumed reds and characterful whites which completely smash the image of wines from the Hautes-Côtes as simple brasserie quaffers. Her Aligoté is so interesting and atypical that it regularly fails the blind tastings to be classified as Bourgogne Aligoté. Her Hautes-Côtes reds – named after flowers found in the vineyards – match the best wines of the Côte de Nuits in their silken texture and sophistication.
In recent years, this area has become something of a melting pot: several different forces are coming together to push up quality – and bring deserved recognition to this once-forgotten region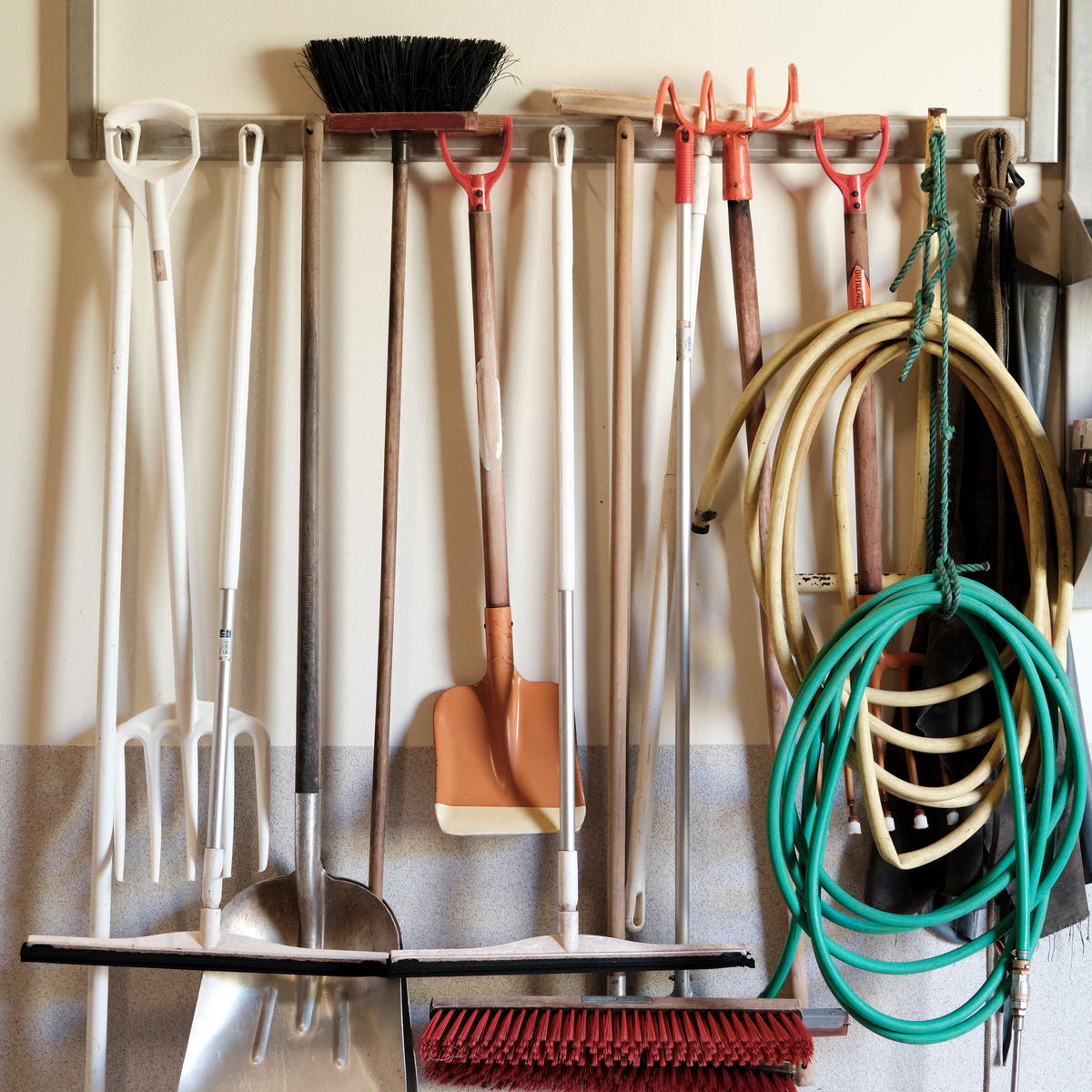 03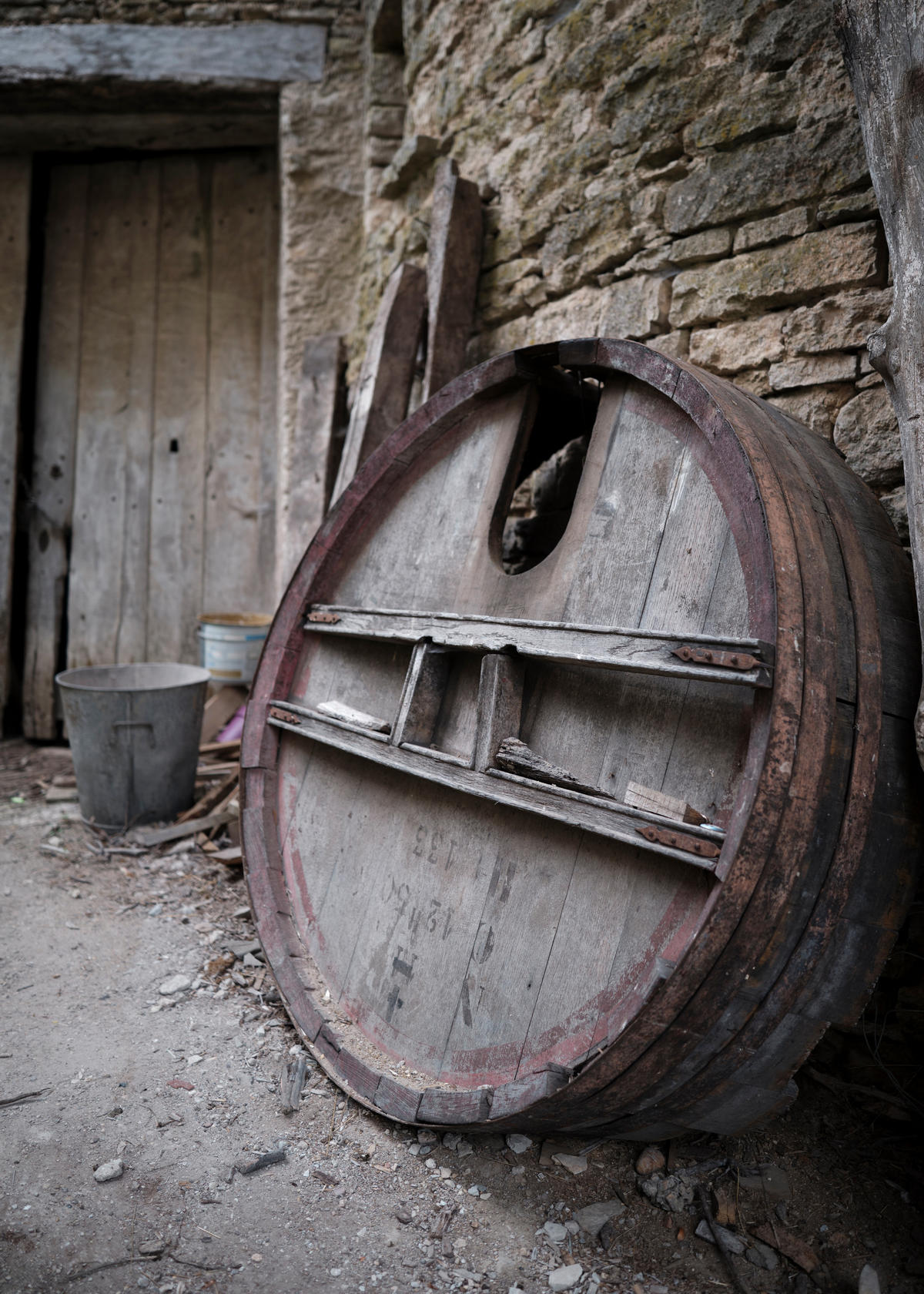 04
03: Claire Naudin learned how to organise and run a large cellar in Australia; running a smaller one in the Hautes-Côtes is just a question of adapting
04: An old courtyard; historic roots run deep in the Hautes-Côtes
There has also been an influx of outsiders either sourcing fruit, renting vineyards or, indeed, planting. Some of Burgundy's top names – including Domaine Leflaive and Sébastien Cathiard – have recognised the potential of the Hautes-Côtes. The former has planted several hectares in the village of Nantoux, which had lain fallow for many decades; the original stone walls and workers' huts are still visible. Cathiard began farming several hectares above Nuits- St Georges in 2019, applying the silken caress of Vosne-Romanée to the excellent Les Dames Huguettes, a site from which Maxime Rion has sourced fruit for several years.
Other famous names have cottoned on, too. Jean-Nicolas Méo was an early adopter in the 1990s, planting Chardonnay and Pinot Blanc on a rocky, south-facing slope just a few hundred yards above the Grand Cru of Echezeaux. The iconoclastic Clos St Philibert is now something of a cult wine, challenging the perception of its appellation through its individuality and complexity.
Caroline Lestimé's Sous Eguisons provides further evidence that a wine from the humble Hautes-Côtes can offer fantastic value, in the hands of a top winemaker. From a parcel just above St Aubin in the very south of the Hautes- Côtes de Beaune, it offers a flavour of her excellent Chassagne-Montrachet wines at a fraction of the price.
And it is telling that a grower as talented and dynamic as Thibault Liger-Belair now produces three different Hautes-Côtes wines, including the excellent Clos du Prieuré from the village of Arcenant. For Thibault, the site is like nothing you would find in the Côte de Nuits; it stands at 400 metres' altitude, south-facing and with an extraordinarily steep (by Burgundian standards) 40% gradient.
The Hautes-Côtes are perhaps the most exciting and dynamic parts of Burgundy now. Quality is on the rise and progress is being made by locals and outsiders alike, all keen to realise this untapped potential. What makes it so exciting is that it shares many similarities with the Côte d'Or, while also offering some intriguing individual character.
There are still many more excellent sites to plant. And with land prices and temperatures continuing to rise in the more famous villages to the east, the trend of expansion into this cooler area is likely to continue.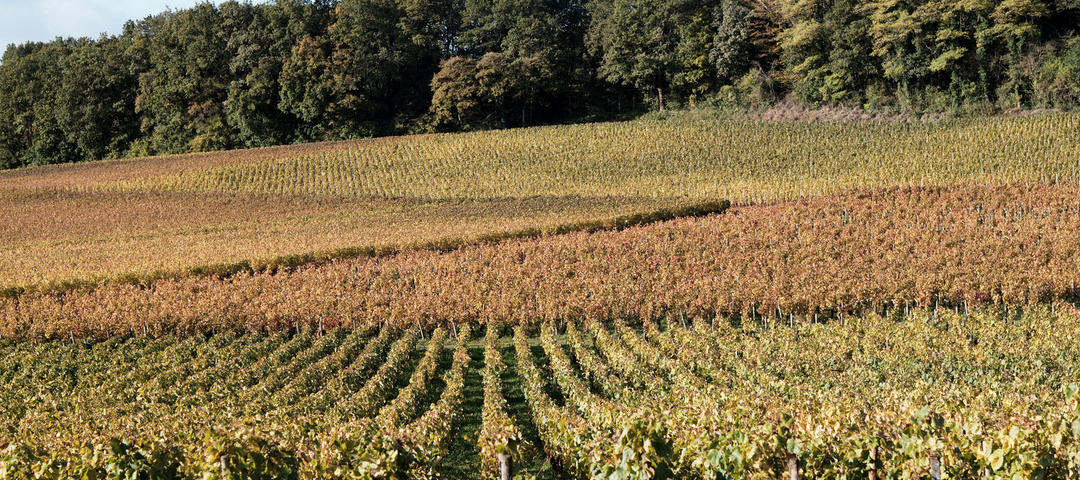 05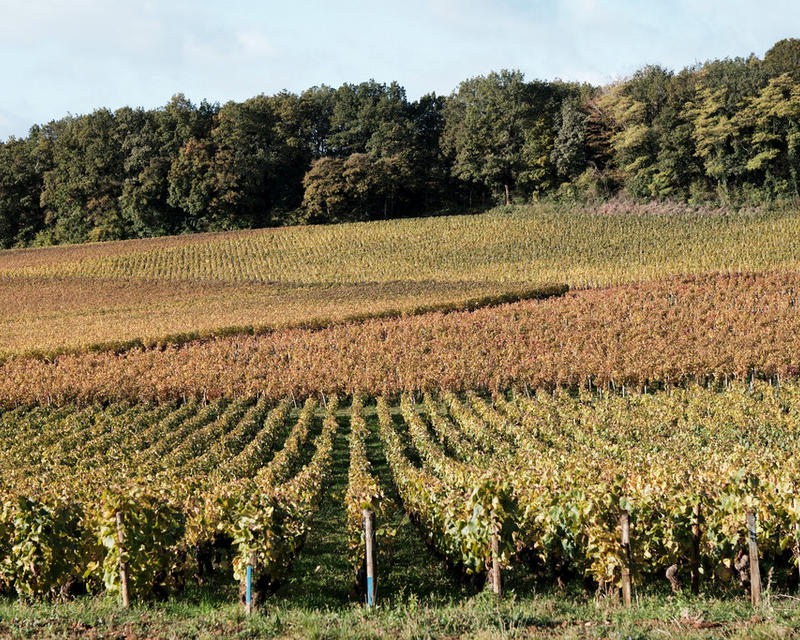 05
05: Vines at Magny-lès-Villers. This village straddles the border between the Hautes-Côtes de Nuits and Hautes-Côtes de Beaune
What makes the 2020 vintage so special?