Home > Editorial > Finding the perfect white wine for Christmas
FIVE-MINUTE READ
The festive season is usually associated with rich red wines or Champagne, but there are many fine white wines offering a lighter alternative – and they pair particularly well with seafood and vegetarian dishes. Discover our stories and advice to help you find the perfect white wine this Christmas.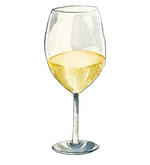 One Christmas, buoyed with a new confidence, George Turner went out in search of a bottle of Riesling. What he found was just the beginning of a long-term love affair with white wines.
I was barely 18 and had just finished my WSET Level 2 – my first wine qualification – when I approached the supermarket wine selection with a newfound confidence, and a budgeted amount to spend on a nice bottle of wine for Christmas. I will admit, I was still very much discovering my palate at this point, but one thing had stayed with me after my vinous learnings: Riesling is delicious. So, after a few minutes of scanning the shelves, I spotted it. There in front of me, vibrating in anticipation of being selected. A bottle of 2010 Joh. Jos. Prüm, Wehlener Sonnenuhr, Riesling Auslese Goldkapsel leapt into my arms and we sauntered off into the brisk winter air together. One week later, it met its tasty demise. Since that moment, this lustrous golden nectar has sparked a long-term love affair with thy holy grape. I vowed then that my table shall never be bereft of such a thing.
A few years have passed since then, with many more grapes discovered and various affairs ensuing thereafter. This has resulted in a much-expanded repertoire, allowing me to source a variety of whites for Christmas. Be it to pair with my fishy supper on Christmas Eve (a Spanish Godello please), turkey and trimmings on Christmas day (Meursault for me), and our Boxing-Day "whatever is left over" curry (German Riesling or Alsace Gewürztraminer, if you're offering), there really is something for whatever you're eating. This doesn't include the inevitable gorging on sausage rolls, mince pies and cheese. Here, I will also find a suitable accompaniment – likely something sparkling or some Sherry.
Perhaps, due to the fondness I hold for that first encounter, my love of white wines surpasses that of red. So, although I shall indeed be supping on much rouge over this year's Yuletide festivities, I always take time to consider one or two "fine" bottles of white. This Christmas, you should too.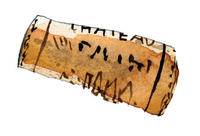 There are many fine white wines that command the same regal reputation as the classic reds. Alexandra Gray de Walden takes a closer look at the historical context behind some of the best-known blancs.
When we think of fine wine, it's highly likely that Burgundy is going to feature, along with Bordeaux, California, and Tuscany perhaps. Red wines seem to dominate our initial thoughts around fine wine, as they are more prominently laid down for ageing – perhaps in part due to their much higher and more age-worthy tannin levels. They are often the first wines to spring to mind at Christmas, but there are many exceptional whites that can rival the best-loved reds.
While there are superlative wine regions which also produce highly lauded, fine white wines, none are viewed as having the elegance, finesse or complexity of Burgundy's blancs. Could it be Burgundy's historical, regal connections which make it such a revered region for fine white wines? It is said that Emperor Charlemagne himself ordered the first plantings of white grapes on the Corton hillside while he was the king of the Franks. After years of having his long white beard heavily stained by his beloved red wines, one of his many wives persuaded him to jump the colour chart and drink white wines instead – and so, Corton-Charlemagne was born.
While Burgundy's Chardonnays represent the pinnacle of the world's finest white wines, let's not forget the easily accessible and eminently drinkable Chablis and Mâcon. The Kimmeridgian soils of Chablis once formed an ancient seabed so it's a sublime pairing for white fish and samphire. A Mâcon-Villages, on the other hand, is the perfect partner for its fellow Burgundian, the beef Bourguignon, or a lighter Christmas roast chicken.
White Burgundies in general, or a Californian Chardonnay, offer plenty of refreshing acidity. These lighter-bodied wines are a delicious match for festive vegetarian fare, such as nut roasts or vegetable risotto.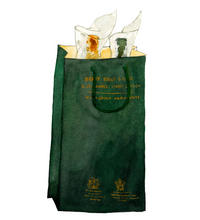 Victoria Bull will always remember the moment she discovered a particularly delicious (and surprising) white wine on Christmas Day. Since then, she has always made room for a special white on her festive table.
At a young and impressionable age, I was offered an exceptional glass of white wine on Christmas Day. Upon enquiry, I discovered it was something called "Sauvignon Blanc" – and it was life-changing. Now, one of my most anticipated moments every year is choosing a bottle of white that is to be the pinnacle of my festive drinking.
I believe that white wine can often be overlooked in festive celebrations: a flashy fizz to start, and then straight into red with lunch. Although this doesn't sound too terrible, it is nevertheless a perturbing thought. Where, I ask, is the Puligny-Montrachet?
Christmas gives us an opportunity to uncork something truly superb, and we're lucky: the seasonal flavours on our December tables flourish alongside a suitable blanc. My mind turns instantly to Burgundy; more precisely, this delicious 2018 St Véran from the Bret Bros. Or, reward yourself by trying something a little less traditional, which can often be pleasingly gentle on the pocket.
Take Frédéric Mabileau's Saumur Blanc from the Loire Valley – an extraordinary wine in its perfect balance of oak, richness and acidity. While in Faraone's Trebbiano d'Abruzzo, the humble grape is transformed into a wine of intrigue and class – a far cry from the pub's house white. But if it's still the Sauvignon you're after, there are fewer better places to start than our Own Selection Sancerre from David Sautereau. "A white Christmas" has taken on a whole new meaning.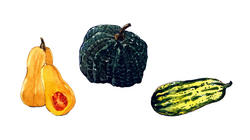 This Christmas, Michelin-trained chef Stewart Turner will be swapping his classic seafood starter for a seasonal vegetarian dish. He shares a decadent recipe for roasted squash with burrata and hazelnuts.
I'm normally a big Chardonnay fan, but I like to use Christmas as an excuse to push the boat out and try something new. Last year, we opted for a brilliant blend of Pinot Gris, Pinot Blanc and Aligoté from iconic Californian producer Au Bon Climat. It was a real treat, despite not being something that I would normally go for. I'd usually go for a seafood starter with a white wine, but this year, I've settled for a seasonal veggie option.
The recipe: Roast squash with charred cavolo, burrata, hazelnuts and truffle
1 medium squash – butternut, ironbark, delicata – peeled, seeded, and cut into wedges
2 cloves of garlic, smashed
4 sprigs of thyme
100g black cabbage
250g burrata
8 grams of fresh truffle
Olive oil
Chardonnay vinegar
Salt and freshly ground pepper
Preheat the oven to 180C°. Place the squash into a roasting tray and season well, drizzle with a good splash of olive oil and mix to lightly coat the squash.
Roast the squash for 30-35 minutes, until it's tender and starting to brown. Once cooked, deglaze with the vinegar and allow to cool.
While the squash is cooking, blanch the black cabbage in plenty of salted boiling water, drain and place in a bowl. Season and drizzle with a little oil, grill in a griddle pan, until it's just starting to char. Keep moving it regularly, so it doesn't burn.
Arrange the squash on a large platter and drape over the black cabbage. Drain and tear the burrata, and place it on top. Finish the dish with the hazelnut praline and fresh truffle.
Praline
100g toasted hazelnuts
1 clove of garlic, finely chopped
15g maple syrup
50ml hazelnut oil
Salt and pepper
For the praline, blitz the toasted nuts in a food processor until they've just broken up. Add the rest of the ingredients and pulse to combine.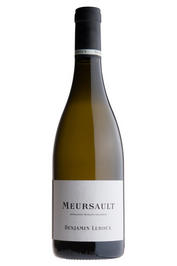 2018 Meursault, Benjamin Leroux, Burgundy
"For me, white Burgundy is the Christmas white wine of choice," says Adam Bruntlett, our Burgundy Buyer, "and Benjamin Leroux's Meursault is a textbook example." It has delicious notes of ripe, generous stone-fruit, rich vanilla and toast, with a saline finish and a backbone of refreshing acidity. These elements combined give the wine real versatility, allowing it to pair beautifully with a wide range of festive fare – including turkey, prawns, lobster and cheeses. It's the perfect introduction to the wines of Benjamin Leroux, one of our favourite Burgundy winemakers.
Uncork it this Christmas, or enjoy it up to 2026.