Home > Editorial > What to eat and drink this Christmas
FIVE-MINUTE READ
---
Stewart Turner, our Michelin-trained chef, is well-versed in creating decadent festive dishes which are guaranteed to delight – and are surprisingly simple to make. Here, he shares six of his favourite recipes, alongside what to drink with them.
What to cook: Oysters Christian Dior
Drink with: Champagne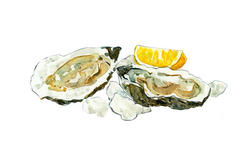 When it comes to food and wine, I don't think there is a more intuitive match than Champagne and oysters. Oysters are a big Christmas special for a lot of people and this dish combines the two. It's a classic from my days at The Connaught Hotel, mysteriously named "Oysters Christian Dior" – which is basically oysters with Champagne sabayon and the optional addition of black truffle.
The recipe
8 oysters
50ml Champagne
2 egg yolks
2 tbsp whipped cream
75g baby spinach wilted in a little butter
2 grams of fresh truffle (optional)
2 tbsp chopped chives
Shuck the oysters and retain the water and the bottom shell. The tops can be discarded. Place the shells on a bed of salt on a baking tray.
Strain the oyster water through a very fine sieve or muslin into a small saucepan. Add the Champagne, bring it to the boil and reduce the liquid by half. Once reduced, place the mixture in a heatproof mixing bowl with the egg yolks and sit this on top of a pan of boiling water. Continue whisking vigorously for about three minutes, or until the mixture thickens, then take it off the heat and immediately whisk in the whipped cream and chives.
Fill the shells with a little wilted spinach and nestle the oysters on the top. Spoon over the sabayon mixture and place the oysters under a hot grill for two to three minutes until they have a lovely golden-brown colour. Finish with the truffle (if you're using it) and serve immediately.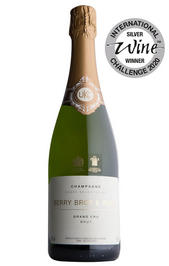 Berry Bros. & Rudd Champagne by Mailly, Grand Cru, Brut
What to cook: Christmas goose
Drink with: red Bordeaux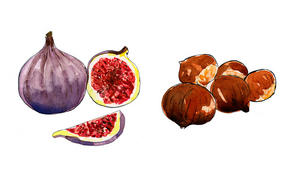 Choosing wine for Christmas can be a daunting task. A lot of it depends on what you're serving: Pinot Noir has always been my go-to for turkey, and Claret if we're having goose or beef. So, here's my recipe for goose leg, which will be a winner with various wines, but is a perfect match for Claret.
Whether you opt for turkey or goose at Christmas, my top tip is to always take the legs off the bird and cook them separately. It's a bit of a faff, but it makes life simpler on the day, reduces cooking time and, more importantly, the result is delicious. I confit the legs before roasting, then I flake the meat and finish with figs and chestnut. The legs can be cooked the day before and finished on the big day, while roasting the crown of the goose.
The recipe
One goose, legs removed (if you ask your butcher to do this for you, ask them to also remove the wishbone)
50g rock salt
½ tsp peppercorns
5 sprigs of thyme
1 sprig of rosemary
3 cloves of garlic
Goose fat to cover
Start by blitzing the salt, peppercorns, herbs and garlic in a food processor. Liberally sprinkle the blended mixture over the goose legs, place them in a tray or dish, cover them with the goose fat and refrigerate overnight for about 12 hours.
The next day, preheat the oven to 120°C. Brush off all the salt mix and place the legs in a casserole dish. Melt the goose fat and pour it over the legs, cover them and place them in the oven. Cook for around three hours, until the meat is tender and falling from the bone. Remove the dish from the oven and allow it to cool. Keep it refrigerated until ready to serve.
To finish
1 tbsp goose fat
2 shallots, peeled and finely chopped
2 cloves of garlic, peeled and finely chopped
1 tsp thyme, picked
½ bunch sage, picked and leaves shredded
200g chestnuts, cooked and peeled
100g dried figs, chopped
15ml Cabernet Sauvignon vinegar
Salt and freshly ground pepper
Preheat the oven to 180°C. Allow the goose legs to come up to room temperature and remove them from the fat, which can be kept for the roasties. Place the legs in a roasting tray, pop them in the preheated oven for around 30 minutes, until they're lovely and golden.
Heat the goose fat in a frying pan over a medium heat. Sweat down the shallots, garlic, and thyme until they're softened but not coloured. Season with salt and pepper. Add the chestnuts and figs, cook for a further five minutes until they start to turn a lovely golden hue, then deglaze with the vinegar. Set the pan aside.
Flake the confit goose leg – think crispy duck at a Chinese restaurant – and discard the bones. Place the flaked meat in a serving dish and scatter over the fig and chestnut mix. Keep the dish warm, before serving with roasted goose breast and a traditional apple sauce.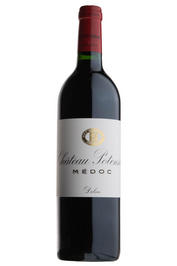 2010 Château Potensac, Médoc, Bordeaux
What to cook: roasted squash with charred cavolo, burrata, hazelnuts and truffle
Drink with: white wines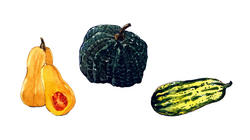 I'm normally a big Chardonnay fan, but I like to use Christmas as an excuse to push the boat out and try something new. Last year, we opted for a brilliant blend of Pinot Gris, Pinot Blanc and Aligoté from iconic Californian producer Au Bon Climat. It was a real treat, despite not being something that I would normally go for. I'd usually go for a seafood starter with a white wine, but this year, I've settled for a seasonal veggie option.
The recipe
1 medium squash – butternut, ironbark, delicata – peeled, seeded, and cut into wedges
2 cloves of garlic, smashed
4 sprigs of thyme
100g black cabbage
250g burrata
8 grams of fresh truffle
Olive oil
Chardonnay vinegar
Salt and freshly ground pepper
Preheat the oven to 180C°. Place the squash into a roasting tray and season well, drizzle with a good splash of olive oil and mix to lightly coat the squash.
Roast the squash for 30-35 minutes, until it's tender and starting to brown. Once cooked, deglaze with the vinegar and allow to cool.
While the squash is cooking, blanch the black cabbage in plenty of salted boiling water, drain and place in a bowl. Season and drizzle with a little oil, grill in a griddle pan, until it's just starting to char. Keep moving it regularly, so it doesn't burn.
Arrange the squash on a large platter and drape over the black cabbage. Drain and tear the burrata, and place it on top. Finish the dish with the hazelnut praline and fresh truffle.
Praline
100g toasted hazelnuts
1 clove of garlic, finely chopped
15g maple syrup
50ml hazelnut oil
Salt and pepper
For the praline, blitz the toasted nuts in a food processor until they've just broken up. Add the rest of the ingredients and pulse to combine.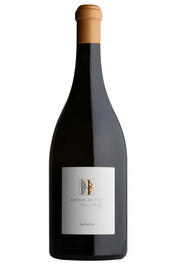 2017 Saumur Blanc, Frédéric Mabileau
What to cook: chestnut choux buns with clementine sauce
Drink with: sweet wines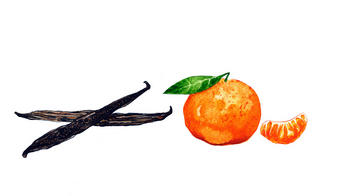 Dessert wines might not be one of the most fashionable styles, but I can't think of a better way to finish a meal than with a lusciously sweet nectar – it just rounds it off perfectly. When it comes to dessert at Christmas, it's hard to look past the classic pudding or bûche de noël. I'm a big fan of Christmas pudding, but always feel it's a bit too heavy after a full-on Christmas lunch. In fact, I often save it for Boxing Day. So, this is my go-to for a slightly lighter alternative Christmas Day pud. Although it may look complicated, all the elements can be prepared in advance – even the choux buns can be piped and frozen, then cooked when needed. It's also worth remembering that sweet wines are the perfect match for blue cheese.
The recipe: Chestnut choux buns with clementine sauce
75g butter
200ml water
100g strong plain flour or bread flour
3 eggs, beaten
Craquelin (see below for the recipe)

Preheat the oven to 200°C. Place the butter in a saucepan with the water. Heat gently until the butter melts, then bring to a rolling boil. Lower the heat, add the flour and allow to cook for around 30 seconds, beating continuously until the mixture leaves the sides of the pan.
Allow to cool for a few minutes, then add the eggs one at a time, beating in each egg thoroughly before adding the next.
Remove the craquelin from the freezer. Let it stand for a few minutes, then cut out 8 x 5cm discs. Return to the freezer.
Pipe the choux buns into 5cm mounds onto a parchment-lined baking tray. Make sure you leave space for each bun to rise, then top each with a craquelin disc.
Bake for 20 minutes, until the buns are well-risen and golden. Crack open the oven door and leave for a further five minutes to allow the buns to set. Remove from the oven and allow to cool.
Craquelin
75g butter, softened
75g demerara sugar
75g plain flour, all-purpose
Beat together all the ingredients to form a soft dough.
Place the dough between two sheets of parchment paper and roll out until it's 3 millimetres thick. Slide onto a tray and freeze.
The filling
200g chestnut puree
30g maple syrup
15ml The King's Ginger
200g double cream
½ vanilla pod, split and seeds removed
250ml clementine juice and grated zest of clementine
100g icing sugar
50g butter
80g candied chestnut pieces (optional)
Place the clementine juice, zest and 70g of the icing sugar in a small pan and bring to the boil. Simmer the mixture and reduce by half. Lower the heat and whisk in the butter, a little at a time, before setting aside at room temperature.
Place the chestnut puree in a bowl and beat in the maple syrup and The King's Ginger. Whip the double cream to soft peaks with the remaining icing sugar and vanilla seeds.
When ready to serve, split the choux buns and spoon or pipe in the chestnut puree. Top with the candied chestnut pieces, finish with the whipped cream and place on the top half of the bun.
Spoon the clementine sauce into the centre of your plates and place the choux bun in the centre. Enjoy.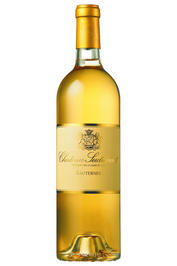 2001 Château Suduiraut, Sauternes
What to cook: bubble and squeak
Drink with: rich Chardonnay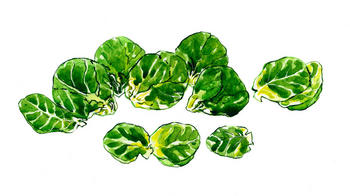 Bubble and squeak is the ultimate festive comfort food – something of a family tradition in my house. It can be the cause of much debate: should it be a potato cake of more of a sautéed potato and vegetables mix? I'm firmly in the second camp. For me, it's always about frying up all the leftover potatoes and vegetables until they are lovely and golden. The ratio is always very important: there has to be plenty of caramelised sprouts, as they take the dish to the next level.
The recipe
2/3rds leftover potatoes, carrots, parsnips or other root vegetables
1/3rd cooked greens, sprouts or cabbage
Olive oil
Salt and freshly ground pepper
Heat a good splash of oil in a heavy frying pan over a medium heat. Add the potato mix and sauté for about 10 minutes, turning occasionally until starting to brown. Then, add the greens and continue to fry for another 10 minutes, until the sprouts start to caramelise, and you have a lovely golden mix.
Serve with honey-glazed ham and cranberry sauce.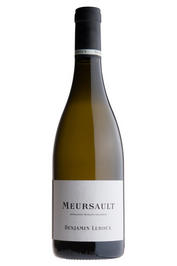 2018 Meursault, Benjamin Leroux, Burgundy
What to cook: wellington, beef tomahawk, gratin dauphinoise
Drink with: magnums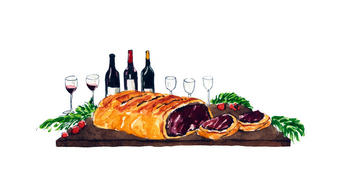 Large formats are always a bit of a showstopper. They're great if you've got a full house or if you have a crowd coming over at Christmas – or any time, for that matter. Preparation is key: you want to enjoy the party as much as your guests. Being stuck in the kitchen all night is no fun – that I can tell you from experience! My top tip is to think about your menu carefully. Consider which dishes can be prepared in advance, like canapés that just need a quick finishing touch, or a starter that can be pre-plated.
Like a magnum, a large sharing dish has a real wow factor. Think beef tomahawk with a gratin dauphinoise or a whole roast turbot. A classic wellington is always a winner, whether it be beef, venison, or vegetable. The whole thing can be done in advance – it just has to be cooked at the last minute. I recently made a salmon wellington, which was a real success. Cooking on a theme is also a great idea. For instance, a spiced, slow-cooked shoulder of lamb with couscous, flat bread and homemade hummus makes a great Levantine feast, and most of it can be prepared in advance.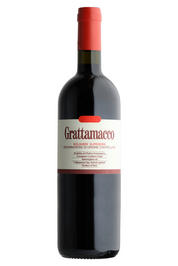 2015 Grattamacco, Bolgheri Superiore, Tuscany