Home > Bordeaux 2020 > How I buy Bordeaux
LONGER READ
---
We asked members of the team from across Berry Bros. & Rudd to share their personal experiences and advice for collecting Bordeaux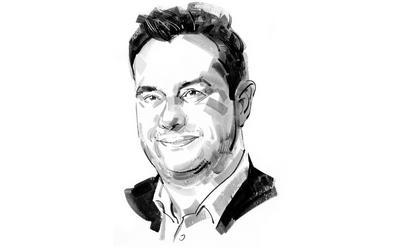 Ben Upjohn
Private Account Manager, UK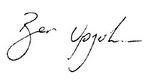 Which bottle has pride of place in your cellar?
That would be a bottle of 1966 Ch. Cheval Blanc, more for sentimental reasons than anything else. This was the year that my grandfather, who also worked for Berry Bros. & Rudd, passed away. I never got to meet him but, thankfully, while working here over the last 20-plus years, I've learnt a lot about him.
Which producer have you got a soft spot for?
Really tough question, but I think I would have to say Ch. Batailley. It is one of the first wines I purchased from Bordeaux. In fact, I loved the wine so much in 2005 that I purchased a Melchior. It is a go-to producer for dependability and rarely have I been let down by a bottle. It is affordable and quaffable: you don't need a better reason than that.
Money no object: which case of Bordeaux wine would you buy?
There are too many. If I were pushed to pick one, I think it would have to be 1961 Ch. Palmer. It's one of the most magical bottles of Bordeaux I have had the pleasure of drinking. What made it even better was that it was a Berry Bros. & Rudd bottling.
What's your biggest mistake when it comes to buying Bordeaux?
Not buying more 15-20 years ago.
Tell us about the most remarkable bottle you've enjoyed…
When I started my wine career I was still at school. In the holidays, at Christmas, I worked in the cellars of No.3 St James's Street packing up deliveries, which was an invaluable experience as I got to learn so much. A perk back then was when the directors had a lunch, they would sometimes leave a small amount of wine in the decanter for others to try. I was one of the lucky ones: it was 1912 Ch. Haut-Brion. It was the first time I had ever tried a first growth and was certainly the oldest wine I had ever tried.
Which producer do you recommend most often, and why?
It depends on who's asking, but the one that will always pop up in conversations is Ch. Lynch-Bages. Every one knows the name, they produce a superb wine that can be kept for a good 20-plus years and although the price has crept up over the years (I remember it at £240 per 12-bottle case) I still think if you are looking for something special then this hits all the right markers. Let's not forget that they do a very good second wine to drink while you wait and also, if you are a fan of white Bordeaux, you can't go wrong with Blanc de Lynch-Bages.
If you could go back to the start of your wine-buying journey, and give yourself one piece of advice, what would it be?
Apart from buying more, I think it would be keep an open mind: don't be afraid of trying something new. In the early part of my career, I was guided by those who I worked with and also the critics. They/we don't always get it right, and if I have learnt anything – we all have our own palate which is very different to others. Go with what you enjoy, seek advice from others for guidance, but go with want you want.
If you had to give a tip for the future, what would it be?
Don't forget the second wines from many of these great châteaux. Not everyone can afford the top wines, but you can get a very good idea of what they are like. Look out for the likes of Palmer's Alter Ego, Echo de Lynch-Bages, La Dame de Montrose and Petit-Figeac to name but a few. They are superb wines which will keep for a while, but ultimately will drink sooner.
It's the weekend, good food is cooking, friends and family are coming over – what are you drinking?
A large format! A double magnum of Echo de Lynch-Bages would do the trick or, if it's a special occasion, it may be some Ch. Brane-Cantenac, Ch. Batailley or Ch. Grand-Puy-Lacoste.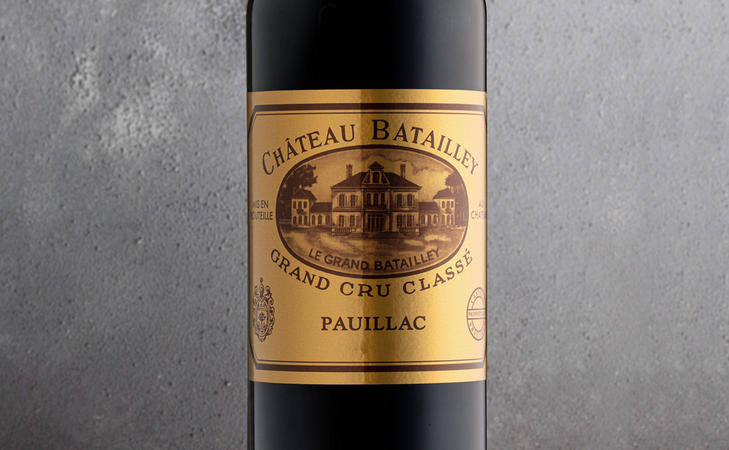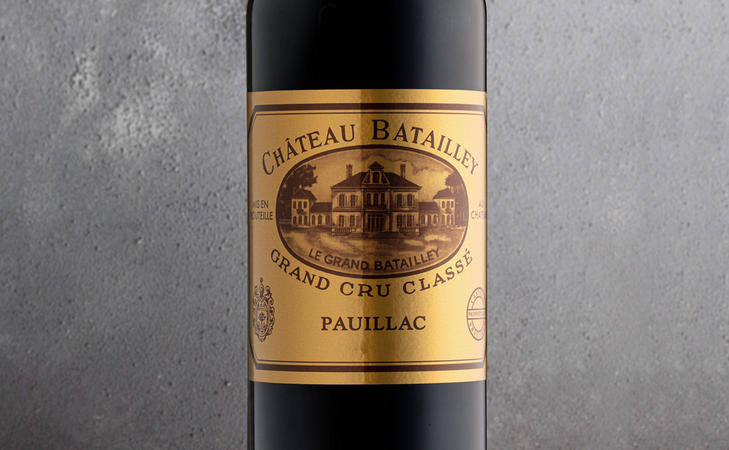 A perennial staff and customer favourite, Ch. Batailley is Ben's go-to Bordeaux producer
Find out more
What's your Bordeaux-buying tip for the future?
---
Ch. Haut-Batailley – with the new ownership (the Cazes family of Ch. Lynch-Bages) comes new investment and new studies of the vineyards. With this, alongside their seasoned knowledge and proven track record, we'd expect great wines to be coming out of the property.
Jose Lau
Private Account Manager, Hong Kong
---
Considering the region's history and traditions, there has been more change in Bordeaux over the last five years than there has been in the preceding generation, which is exciting. I think the Chanel stable of wines (Rauzan-Ségla, Canon and Berliquet) are going from strength to strength as is Les Carmes Haut-Brion.
Simon Herriot
Private Account Manager, UK
---
My tip wouldn't be for a producer or appellation, but rather to buy more large formats.
Hugo Thompson
Private Account Manager, USA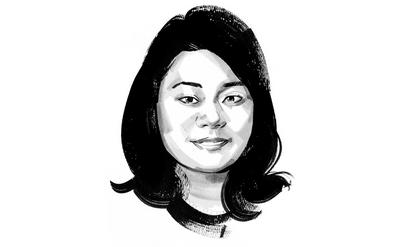 Akiko Sakai
Private Account Manager, Japan

Have you got a favourite bottle in your collection?
It would have to be the 2011 Ch. Calon Ségur. The 2011 vintage was a year of significant events for me personally – it was the year I joined Berry Bros. & Rudd, the year of the Great East Japan Earthquake, and my niece's birth year, so it holds a special place in my collection. The heart motif on the bottle seems suitably symbolic for commemorating special events and anniversaries, and it's a wine that will benefit from long-term cellaring. I'm looking forward to drinking it with my niece when she turns 20.
Which property do you most enjoy visiting in Bordeaux?
Tasting at Ch. La Mission Haut-Brion was very moving for me. The château has a long religious history which is still very apparent today. Tasting in that beautiful environment was akin to a spiritual experience, and has remained with me for a long time after.
Tell us about when you've most enjoyed a bottle of Bordeaux
I will never forget tasting the 1971 Ch. Haut-Brion, accompanied by the food of Michelin-trained chef Stewart Turner, at Berry Bros. & Rudd's London dining room. It was April 2019, and I was there with my clients and a Master of Wine just after the 2018 Bordeaux En Primeur trip. The wine had aged beautifully, and the timing of the bottle being opened couldn't have been better. Elegant and complex aromas; a generous savoury character; gentle flavours; a soft palate with a silky texture – incredible composure with all the classic charm one would expect from Haut-Brion. There couldn't have been a better time to taste it – it was an impressive night.
Which producer do you recommend most often, and why?
There are too many wonderful Bordeaux wines to choose just one. For customers who enjoy Pomerol and St Emilion, I usually recommend Vieux Ch. Certan, Ch. Figeac and Ch. Cheval Blanc. For Left-Bank lovers, it's Palmer and Pichon Baron.
Have you got a favourite wine from Bordeaux?
Petrus – the way that the aromas of rose and violet unfold as soon as it is poured into the glass is splendid. It's an absolutely gorgeous wine, and in my mind, it is simply the best.
Are there any pitfalls to avoid?
I think the biggest mistake, when buying Bordeaux or otherwise, is to focus entirely on whether your purchases are turning into profits, and lose sight of what it is you are actually investing in – incredible wines that can give you hours of enjoyment and memories for life, even if they don't appreciate. In my opinion, so long as one remembers that, there's no losing outcome.
When you're entertaining friends and family, which bottle do you reach for?
Ch. Pontet-Canet – I love the rich and luscious aromas, and how silky and well-balanced it is. It's my style of wine, and I love to give it as a gift and share it with friends. What's more, I have some good memories of having great lunches and dinners with the owner of Pontet-Canet in Bordeaux and Tokyo.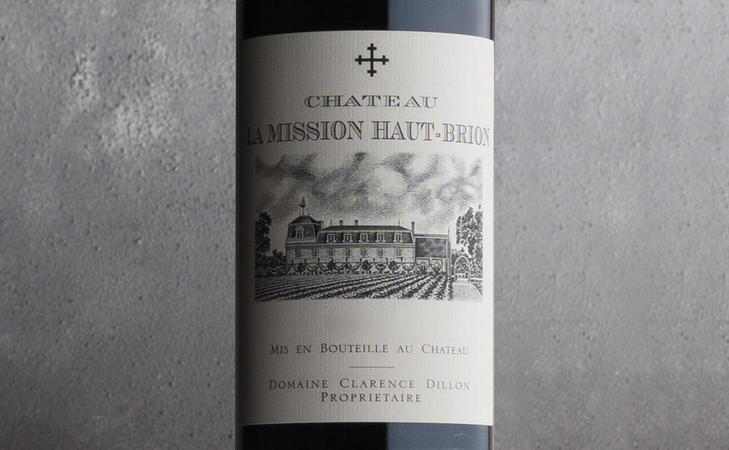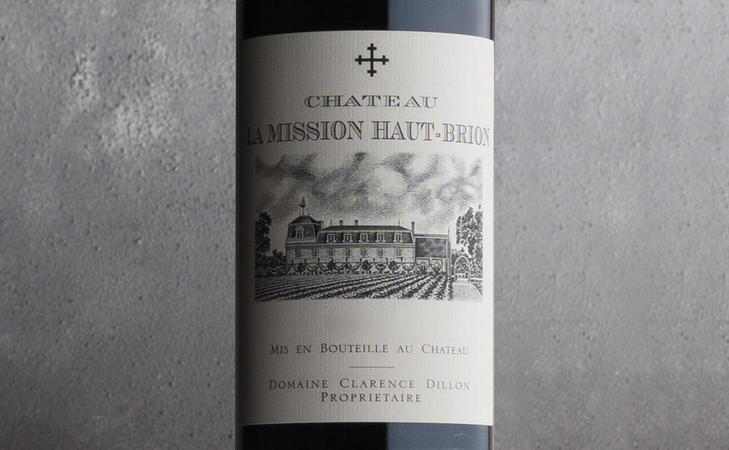 Akiko recalls a tasting at Ch. La Mission Haut-Brion as the most memorable of her career
Find out more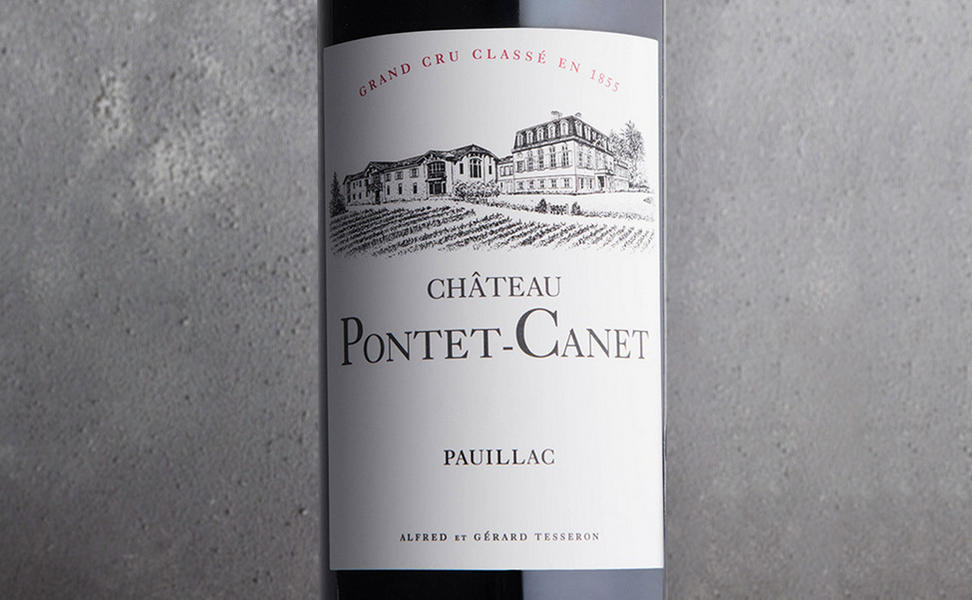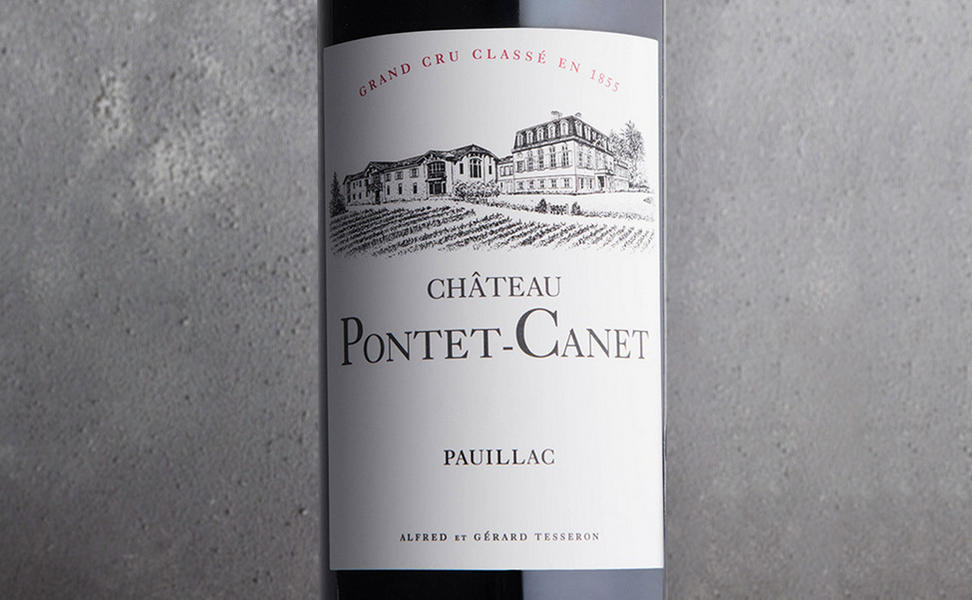 When hosting (or gifting), Akiko recommends "silky and well-balanced" Ch. Pontet-Canet
Find out more
What piece of wine-buying advice would you give your younger self?
---
Try to buy a little but consistently. It doesn't need to be one of the famous names or the biggest investment. Tastes and budget change, and your future self will thank you for the diversity of vintages and producers you'll have accrued.
Georgina Haacke
Fine Wine Buyer
---
Start early and never put it off; your older self will thank you later. Oh, and buy more large formats!
Simon Herriot
Private Account Manager, UK
---
Start with the classics. Tastes change, fashions come and go, but a foundation of carefully chosen bottles from the timeless regions will always serve you well.
Jared Ehret
Private Account Manager, UK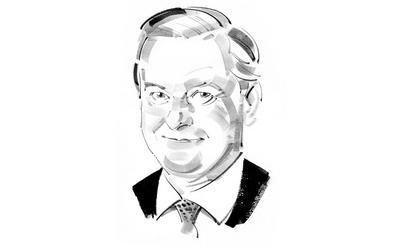 Tom Cave
Private Account Manager, UK

Have you got a favourite bottle in your collection?
I have a double magnum of three of the second wines of the 2005 first growths (I succumbed and traded Lafite's Carruades) with the aim they'll come in handy for a 60th birthday party in a few years' time.
Have you got a favourite producer?
Véronique Sanders. She's brought Ch. Haut-Bailly (I love Graves wines, and this is an old favourite from years back) to lofty heights. While the grand vin may now be beyond the reach of many, she and her team have put a lot of effort into making their new second wine, Haut-Bailly II, an affordable and admirable success.
What about a producer who you'd recommend for the future?
The affable Barton family's trio of Ch. Mauvesin, Ch. Langoa and Ch. Léoville Barton: firm favourites in the UK and Ireland for years, and I see good things ahead for all three properties.
Money no object: which case of Bordeaux wine would you buy?
Maybe 1996 Ch. Pichon Longueville Comtesse de Lalande. The 1996 has shown incredibly well at any stage and has a great future ahead. I could ask for a 1945 or a 1961, but this would be more versatile and palatable than many of the greats.
What piece of advice would you give to help people navigate common pitfalls?
Avoid buying wines on the basis you "should" enjoy them; instead go with those that give you most pleasure and have given you good memories.
Tell us about the most remarkable bottle of Bordeaux you've enjoyed...
To my shame I can't remember the exact vintage, but it was an 1870s Ch. d'Yquem, from Berry Bros. & Rudd's deep Family Reserves; it was astonishing while it bloomed in the glass then faded.
Then again, and more down to earth, a a 1989 Ch. Le Crock, enjoyed in about 2001 with friends in a caravan in rainy Lancashire. It tasted like Ch. Lafite (well, it was quite late).
Which producer do you recommend most often?
Ch. Batailley: it's many customers' first Bordeaux En Primeur purchase and is highly dependable as well as being fairly priced. Were it not for the luxury of choice you might argue "Why buy anything else?"
What's the rookie mistake you see people make most often?
Expecting stellar increases in monetary value overnight. It's not like that – if a wine does increase in value, these days it's a slow and steady rise much in line with the wine's maturation.
If you were taking something out your cellar to enjoy with friends this weekend, what would it be?
A bottle of 1996 Ch. Grand-Puy-Lacoste – it's in a perfect place – followed by 1988 Ch. Climens. My last bottle, sadly, of a case bought En Primeur but every bottle has been special.
Tom recommends pulling the cork on 1996 Ch. Grand-Puy-Lacoste: "It's in a perfect place," he says


Find out more
Tell us about the bottle of Bordeaux you've most enjoyed...
---
I genuinely believe that wine enjoyment is about the people and places. Several years ago I drank a 2004 Ch. Brane-Cantenac at a great friend's kitchen table whilst eating takeaway pizza. Utopia!
Hugo Thompson
Private Account Manager, USA
---
A bottle of 2001 Ch. Canon enjoyed at a client's house last year. It's one of the few bottles I've had where "the light came on" and I've desperately been trying to get my hands on another bottle since! That evening alone, it blew away a flight of 2003 Ch. Cos d'Estournel, 1996 Ch. Margaux and 1996 Ch. Lynch-Bages, to name a few.
Charlie Rudd
Private Account Manager, Singapore
---
Anyone fortunate enough to have been born in a great Claret vintage will always find the wines from their year remarkable. Thankfully, 1990 Ch. Cheval Blanc, Ch. Haut-Brion and Ch. Montrose have all lived up to expectation – the latter en magnum was spectacular. But any mature, well-made Bordeaux can be remarkable in the right circumstances. It needn't be grand!
Jared Ehret
Private Account Manager, UK