Home > Editorial > Reflections on travel and wine
FIVE-MINUTE READ
---
Even if most of us won't be venturing further than our gardens this summer, a glass of wine can transport us in spirit to warmer climes. We asked our London Shop team which wines bring back memories of past adventures and which they'll be savouring this summer.
Adventures on British terrain
Tom Leigh, Senior Wine & Spirits Advisor
Vacation or staycation? A question I have posed myself often over recent months. Do I get back to ticking off bucket-list destinations, and risk it being crushingly red-listed right at the last? Or play it safe, cross my fingers for good weather, and head to the exotic pastures of Cornwall... Again.
As someone who has always loved travelling, I couldn't resist the opportunity to head overseas again. So, with this in mind, I booked my first holiday of the summer to the destination of my dreams: the Isle of Wight. Both (debatably) overseas, and in the UK. The perfect fence-sitter's destination.
This may sound like the Stockholm Syndrome talking, but this last year hasn't been all bad. Exploring the UK has been rewarding – I had never before experienced the breathtaking Scottish Highlands. I had been to Wales, but only by accident. The unusual dilemma of so much free time and very few ways to fill it has added a wholesome touch to my hobbies. Weekends became orientated (more than usual) around cooking.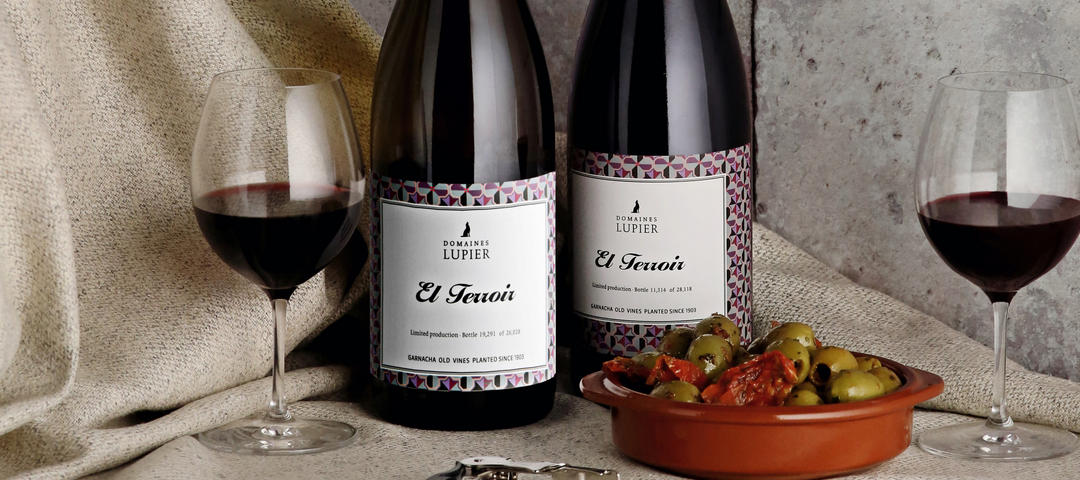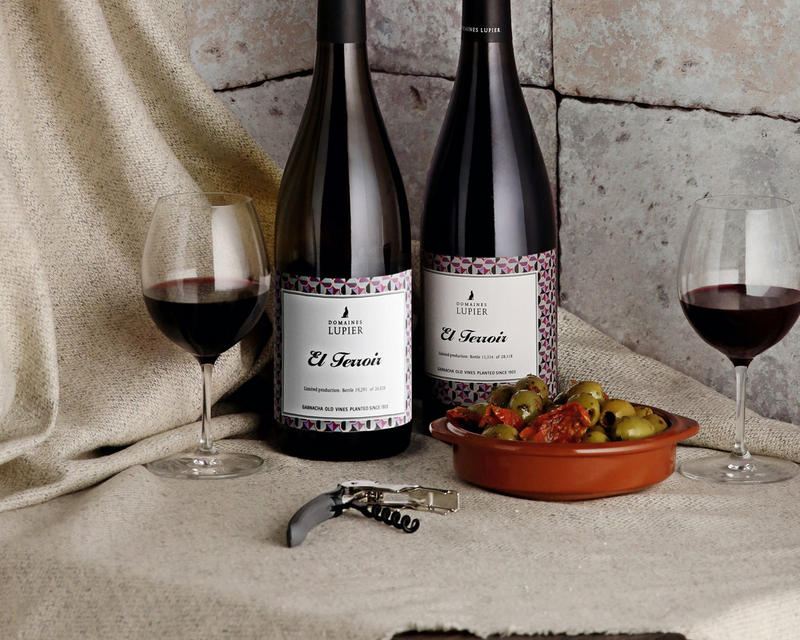 Food and drink have a captivating ability to transport you to somewhere else, flooding your mind with nostalgia at times. Many of my most enjoyable evenings over the last year were spent with good booze and better company. Picking a place we'd rather be and making it that night's theme, reminiscing about shared holidays. The tartiflette at our favourite skiing lunch spot, or that time my entire suitcase was emptied off the balcony while I watched helplessly from the pool.
My advice to all this summer, either rediscovering the UK or venturing further afield, is to treat yourself to a bottle Domaine Lupier's brilliant and versatile El Terroir. Pick up some cherished friends, jamón ibérico and whatever your favourite tapas are, and let the holiday come to you. I hope that if the conversation does stray to memories of holidays past, they don't make you question your choice of friends as much as mine do.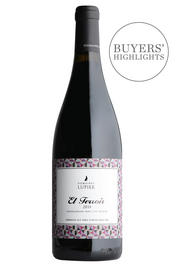 2015 El Terroir, Domaine Lupier, Navarra
---
From Piedmont to Penedès
Edwin Dublin, Shop Manager
This wine takes me back to Cornarea in Piedmont – a fantastic 10 days visiting various producers, tasting great wines – and food – and included an afternoon at Cornarea during harvest. The soil is so sandy and pale that it was like being on the beach. After an arduous walk around the vineyard, we retired to a spot on their terrace for a light lunch with this refreshing Arneis, alongside other wines. It's deliciously cool with a plethora of peach flavours.
Separately, this wine also takes me back to a friend's wedding reception in London. It was a hoot – a Scots and Italian liaison – and the couple dropped by Cornarea during their honeymoon.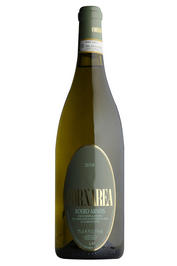 2020 Roero Arneis, Cornarea, Piedmont, Italy
I've a soft spot for Cava with memories of hours not at all misspent in both the cheapest Cava bars in Barcelona (one or two euros a glass!) and the most chi-chi. Raventós are not chi-chi in any way, but they are definitely top-drawer. They've also redefined Cava (literally) by creating a breakaway Spanish sparkling wine DO. This organic offering is dry, fresh and light with a pleasing touch of agrumic and saline bitterness.
Sadly, I won't be visiting either of these two producers or countries soon – I can't wait to take up my open invitations! – but a bottle or two of these will no doubt accompany me on a planned August trip to the not-so-sandy beaches of Brighton. There'll also be a bottle of Julien Sunier's Régnié – a lesser-known Beaujolais cru, similar to Fleurie's light, fresh stye but with a tad more minerality.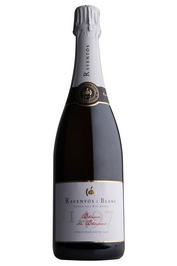 2017 Raventós i Blanc, Blanc de Blancs, Brut, Penedès, Spain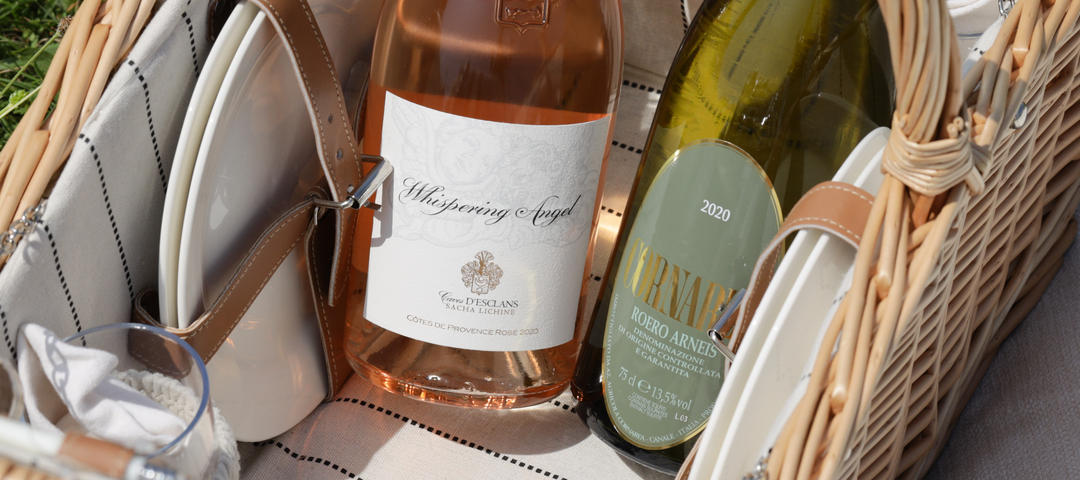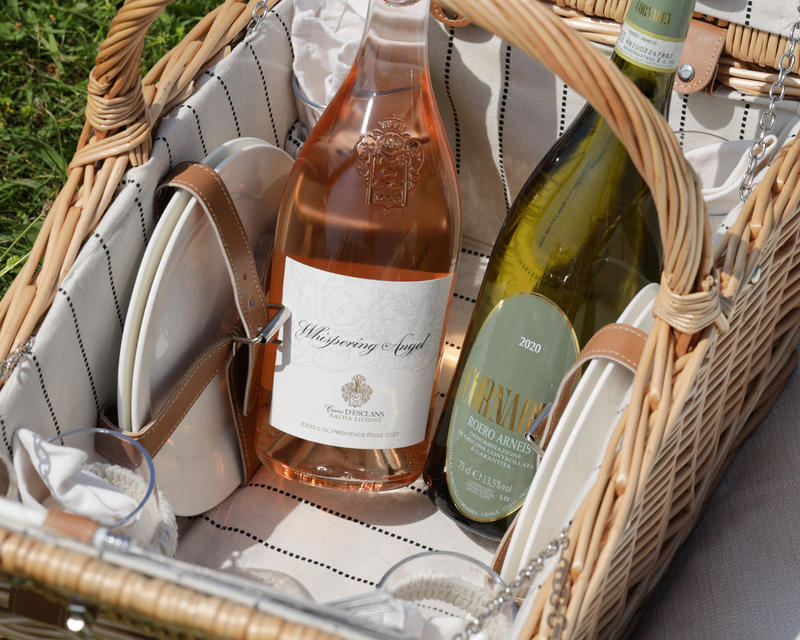 A whisper of sunshine
Peter Windred, Wine & Spirits Advisor
The Whispering Angel rosé takes me back many years – too many to count – driving west on the Côte d'Azur: Nice to charming Antibes, to the beaches of Cannes, made famous by its film festival, and finally, after many red tail-lights, into the famously glamorous Saint Tropez. Oh, I remember the unattainable statements of wealth on the shore such as the large mansions, the supercars, then off-the-shore, off-the-scale, and the unfeasibly large, super-yachts. I remember little ole me, gobsmacked wondering what it would be like to share in that other-world lifestyle. Well, I guess the only thing where could I gain a glimmer into that world was, is a glass of Whispering Angel.
Yes, this is the wine glugged by the local 'glamoratzy' and it is indeed made in the area, at Château d'Esclans north-west of Fréjus in the heart of Provence rosé country. Château d'Esclans has been owned and run by Sacha Lichine since 2006. Along with Patrick Leon (formally the Managing Director of Mouton Rothschild), Sacha set out to craft a world-class brand with the aim of producing the greatest rosé on the planet. Has he succeeded? Well certainly it could be argued that he was a leading pioneer of that the archetypal 'Provençal' dry, creamy style of rosé.
So, if the barriers to get to the French Riviera from the UK are too high for you, you can grab your own slice of Provence for a mere £18.95 a bottle. This wine is bone dry, with delicious grapefruit, melons, peaches and cream and more than a hint of wet stone. It is so effortlessly quaffable that some over-aged cherub may indeed whisper in your ear telling you that you may have had more than enough!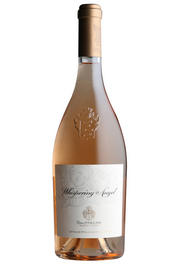 2020 Château d'Esclans, Whispering Angel Rosé, Côtes de Provence
---
A Burgundian duo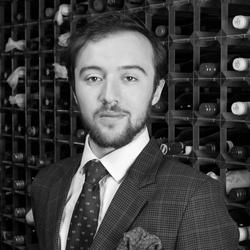 George Turner, Assistant Shop Manager
I am one of the lucky few who managed to escape for a short time when lockdown lifted last August. I found myself with Caroline Gon, the remarkable winemaker at Les Héritiers du Comte Lafon, trying the newly minted 2019 vintage.
Domaine des Comte Lafon has been producing exceptional white Burgundies for over a century – primarily Meursault – from its small, but prized, holding in Le Montrachet. Then in 1999, the Lafons bought a domaine in the Mâconnais, now comprising 14 beautiful hectares.
The vineyards are all farmed organically and biodynamically; the wines are all whole bunched pressed and fermented in stainless steel with some of the wines seeing some time in demi-muids or large wooden foudres. No new oak is used. The key to these wines is how purely they express the grape and the variety of the terroir. The 'considered' use of this old oak is just there to enhance these characters and textures, not to impart any 'congeners' of its own.
You could say I am a little smug. The sky was bright azure and the vineyards verdant, all the while nosing barrel fresh wine. This wine particularly stood out for me as it radiated summer sunshine. Out of the glass came notes of flat peaches, orange blossom and shavings of lemon zest. This was noticeably more balanced when compared to the 2018, with a pleasing acidity and touch of salinity on the finish. I love white burgundy – it would be on my desert island wine list. If I really had to sit down and think about which bottle would make the cut, one of Caroline's wines would certainly feature.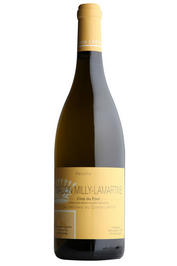 Mâcon-Milly-Lamartine, Les Héritiers du Comte Lafon, Burgundy
Sadly, I wasn't in Burgundy trying this, unlike our buyers who were there prior to our joint excursion in the Mâcon. I have always had a soft spot for this wine – it's just good wine, no more and no less. Truly this is just a lovely little red burgundy – it isn't complex, but perfectly balanced between bright ripe red berries, a rounded chalky tannin structure and just the right level of acidity. It sits perfectly on my table for an unfussy and enjoyable drink – whether over some simple rustic French fare (confit or cassoulet if possible) or accompanied only by good conversation. For me, this sets a benchmark for Bourgogne Rouge at this level.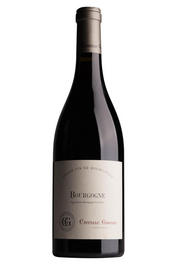 2018 Bourgogne Rouge, Camille Giroud