Home > Editorial > The pleasure of oaked Chardonnay
FIVE-MINUTE READ
---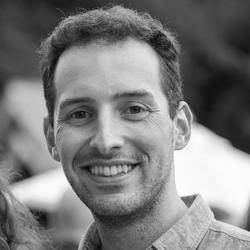 Sebastian Balcombe from our Fine Wine Buying team explains why oaked Chardonnay is often overlooked – and why it deserves our full attention.
Strawberries and cream, buttered crumpets, brioche buns: here in the UK (much to dentist's despair) we have a love affair with indulgent foods – and why not?
But were you to suggest drinking a wine that is equally as indulgent as some of the foods listed above – an oaked Chardonnay for instance – you risk becoming a social pariah. Such an unpopular opinion is it, that you may as well have requested pineapple on your pizza or admitted to using tomato ketchup as a pasta sauce. 
Why, though, do we revile oaked Chardonnay? After all, the exceptionally versatile Chardonnay is the most widely planted white grape variety on the planet. If you have ever enjoyed a glass of Champagne, a crisp Chablis or a bottle of Puligny-Montrachet, then it might be that Chardonnay is exactly what your taste buds want. 
The pursuit of hedonism
More often than not, we spurn richness in our wines and instead favour pure, linear and lean wines that highlight the terroir of the vineyard. While these make for exceptional wines, what I crave is pure unadulterated hedonism in my glass: I want my taste buds to be overwhelmed with buttery complexity, overcome by ripe tropical fruits, enveloped by cream. It's not all overindulgence though: a well-made wine will be balanced; there will be acidity that leaves your mouth watering, with fresh flavours of jasmine and honeysuckle to cut through the lushness. 
Today, our palates may crave terroir-driven wines with freshness and salinity – but historically, oaked Chardonnays were in pole position as some of the most sought-after wines for any oenophile's cellar. The pinnacle of this style is traditionally found in Burgundy, specifically the wines of Meursault and Montrachet. However, these wines aren't budget-friendly – you could easily spend a small fortune on a bottle of Burgundy. In the 1980s and '90s, as New World wines became increasingly popular in the UK, winemakers from these countries (notably Australia) realised that they could replicate this Burgundian richness in their own wines and offer it to savvy drinkers for a fraction of the price.
Instead of using new French oak barrels – which are expensive and need replacing every few years – winemakers sought creative alternatives. They would soak oak staves and scatter oak chips in the wine to mimic the effects of oak barrel ageing. 
To an extent, it worked: it seemed like we couldn't get enough of these wines. But wine made this way can lack finesse, at risk of being clumsy and flabby – which is hardly a glowing endorsement for something you want to drink. Eventually, enough was enough: the wines had become overly oaked and overwhelming on the palate. As a nation, we broke up with this style of Chardonnay and jumped into a serious relationship with New Zealand Sauvignon Blanc. 
That's not to say that this style, when done properly, is not worth considering; hopefully, by this point, you're thirsting for a delectable glass of buttery Chardonnay. 
Three bottles to try
If you're intrigued by this style, our very own White Burgundy is an excellent wine to test the waters with. It's softly enticing on the palate, with ripe stone-fruits and toasted hazelnuts, but has a nervy minerality that adds freshness and lightness. It's increasingly tricky to find good-value white Burgundy full stop, let alone with substance, but this ticks the box.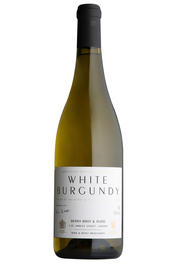 2020 Berry Bros. & Rudd White Burgundy by Collovray & Terrier
A step up from this would be the 2018 Ray's Road from Chardonnay icons Kumeu River – arguably the greatest producers of Chardonnay in the Southern Hemisphere. This is properly made Chardonnay with aromas of golden apples, biscotti and lemon peel. It has an excellent weight, with an utterly moreish finish: before you know it, it has you asking for a second glass.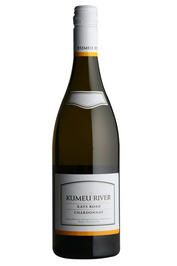 2018 Kumeu River, Ray's Road Chardonnay, Auckland, New Zealand
For a lesson in indulgence, it would be remiss of us not to try an American wine. The 2017 Brewer Clifton Sta Rita Hills has it all. If you want hedonistic pleasure from your wine, this is the bottle you should take home. It's generous on the palate, with lashings of sun-soaked tropical fruit, a delicate nuttiness and wafts of baked brioche. All these flavours come through on the palate, but there is plenty of refreshing acidity which keeps you grounded as your taste buds are delighted.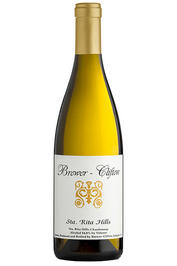 2017 Brewer-Clifton, Sta. Rita Hills Chardonnay, California, USA