Home > Editorial > Vieux Château Saint André: a Berrouet story
FIVE-MINUTE READ
---
Dubbed "a true insider's wine" by Jane Anson in Inside Bordeaux, Vieux Château Saint André in Montagne-St Emilion is an estate to watch. Second-generation owner-winemaker Jeff Berrouet tells us why.
"My father has had a big influence on my philosophy," says Jeff Berrouet on a Zoom call in January 2021. Family stories in wine are nothing new, particularly in Bordeaux. But there are winemaking families, and there are winemaking families. The Berrouets are best known for their work at Petrus. Patriarch Jean-Claude – Jeff's father – was the winemaker at that Pomerol icon for 44 vintages. Jeff's brother, Olivier, makes wine there today.
Not so far from Pomerol – and not nearly as high-profile – is the appellation of Montagne-St Emilion, and the Berrouets' home estate, Vieux Château Saint André.
Origins
The origins of the estate date back to Jean-Claude's early days in the employ of Jean-Pierre Moueix. "My father started his career in 1964," says Jeff. "He was in charge of several châteaux: Petrus, La Fleur-Pétrus, Trotanoy; they also had La Dauphine in Fronsac at the time. They were buying a lot of bulk wine, also; they were a négociant."
But overseeing some of the Right Bank's top estates – and professionally trading in Bordeaux wines – didn't quite seem enough for Jean-Claude. Shortly after marrying Jeff's mother, the senior Berrouet decided he wanted to make his own wine. "
Jean-Claude befriended the owner of an estate in humble Montagne; he was inspired to buy four hectares of vines there. He called his new estate Vieux Ch. Saint André, producing his first vintage here in 1978. Jeff joined the family business in 2002; today, he oversees the entire operation.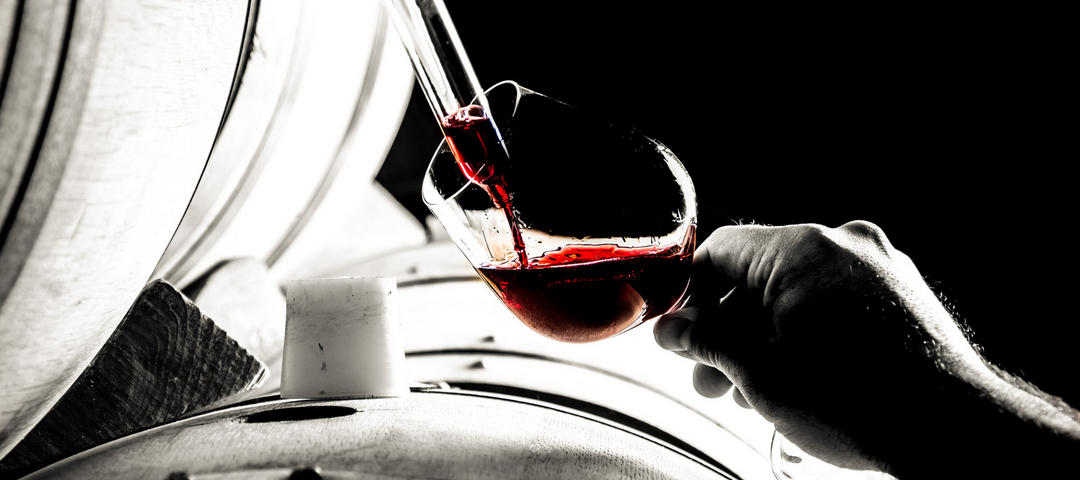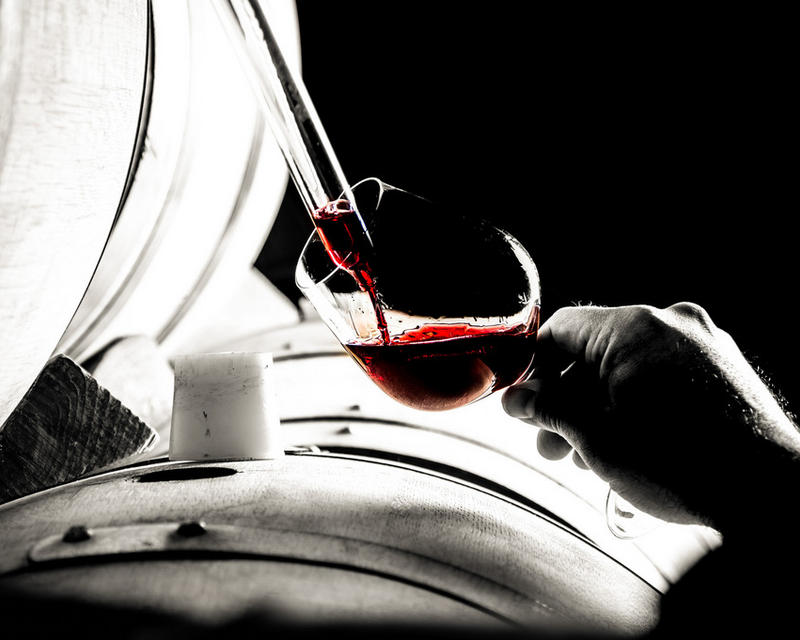 Montagne
Montagne is one of the four so-called "satellite" appellations of St Emilion, along with Lussac, St Georges and Puisseguin. But while Montagne shares some of St Emilion's most desirable geological and topographical elements, it receives considerably less fanfare. "We have great terroir here," says Jeff, "but it's very difficult for consumers. Ask somebody to name five châteaux from Montagne, and they'll struggle. It's easier with St Emilion or Pomerol, but with Montagne there aren't so many labels in the market."
Almost half of Montagne's production is sold as bulk wine, Jeff explains. Vieux Ch. Saint André is proudly a family operation. In his time here, the estate has grown from six hectares in 2002 to around 12 hectares today. The vineyard, on clay and limestone, is planted to 85% Merlot and 25% Cabernet Franc.
"We manage the vines really traditionally," Jeff says. He describes viticulture here as "conventional". They stopped using herbicides five or six years ago, and they are in the process of attaining the highest level of Haute Valeur Environnementale, a French certification which promotes environmentally friendly practices. They stop short of organics or biodynamics. "Working organically is not so easy in Bordeaux," he argues. "It's a really humid climate here, especially compared to somewhere like Provence or the Rhône."
Farming this way in Montagne is a pragmatic choice for Jeff, rather than some marked aversion to green viticulture: "We do organics, but not in Montagne. We have a small vineyard in Irouleguy in the Basque country; we've actually been practicing biodynamics there for 15 years. I know exactly what the problem is in Bordeaux."
Bordeaux bashing
Another issue in Bordeaux is the region's image, Jeff thinks. "We've seen a lot of Bordeaux bashing over the last five years," he explains. "A lot of new sommeliers have a really bad image of Bordeaux as being just overripe, over-oaked Merlot. And a lot of young people think of a bottle of Bordeaux as being for Sunday lunch with their grandfather. This is an old image, and we need to change it. There's a new generation, and they are making really good wine."
For Jeff, "really good wine" should be drinkable. Winemaking plays a key role in that. "We want soft tannins," he says, "we want to make a drinkable wine. We age in French oak for 12 months, with around 20% new oak, maximum."
Long ageing potential is a hallmark of great Bordeaux wine, and Vieux Ch. Saint André is no exception. But for Jeff, this doesn't need to come at the expense of pleasure or enjoyment. "I hope the freshness and the buvabilité (gluggability) comes back. You can drink Merlot as an apéritif!"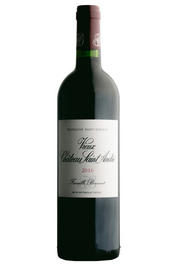 2016 Vieux Château Saint André, Montagne-St Emilion, Bordeaux
The colour is remarkably intense and vivid at five years old. The bouquet is elegant and lifted, with a subtle hint of spice. The first taste is delicate and rather beautiful, held in check by the tannins, which also deliver a freshness and vivacity. There are thyme and liquorice notes. This is a wine of real interest: elegant and complex.
Mark Pardoe MW, Wine Director