Good hosting is crucial to a successful event. Our experienced and attentive team will do all they can to ensure that you have the best possible time.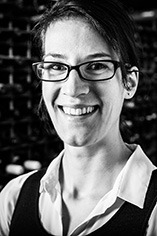 Barbara Drew, MW
Wine and Spirits Education Specialist
Barbara joined Berry Bros. & Rudd in 2011. Today she organises and hosts many of the dinners, lunches, tastings, Wine Schools and courses held in our St James's Street cellars. She is particularly passionate about unusual, obscure or just plain unloved wine regions, and loves experimenting with food and wine matching. Having recently completed her Master of Wine studies, Barbara believes wine to be one of the most rewarding subjects to study, as there is always something new and exciting to discover.

Email: barbara.drew@bbr.com
Phone: +44 (0)20 3301 1681
Stewart Turner
Head Chef
After completing a three-year Chefs Diploma, Stewart headed to the bright lights of London to gain experience in many top establishments, including Michel Roux's Waterside Inn. With a real passion for food and wine, being Head Chef at Berrys is his perfect job. Since joining in 2008 he changed the face of Berrys' food served, bringing a more restaurant and fine dining feel to the menus, without losing our ethos of food and wine matching. When not slaving over a hot stove, Stewart loves going to new restaurants to keep up with current food trends and, away from food, spending time with his young family.
Edwin Dublin
Champagne Specialist
Edwin left a 20 year medical sciences career, during which time he organised staff wine tastings, to enter the world of wine full-time. Having 'graduated' from Oddbins and via a short spell with Laithwaites, he arrived at BB&R in 2005. Since then he has developed a passion for the wines of Alsace, Burgundy and especially Champagne.
Rebecca Lamont
Deputy Head of Events and Education
Rebecca joined Berry Bros. & Rudd in 2000, following a career in music teaching at Warwick Academy in Bermuda. She now manages our Wine Schools, tastings and dinners. Rebecca is passionate about wine education because it encompasses so many fascinating subjects which interconnect: sensory perception, history, innovation, tradition, art, health, geography, geology, biology and chemistry, to name but a few.
She is convinced that everyone can be an excellent taster and that the best way to learn is through taste. Rebecca is also dedicated to bringing together the talents of Berry Bros. & Rudd's many gifted experts to share their profound knowledge of great wine throughout our events.

Email: rebecca.lamont@bbr.com
Phone: +44(0)20 3301 1682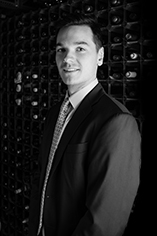 Felipe Carvallo
Wine Advisor
With a varied Argentine, Chilean, Australian and Cornish heritage, Felipe felt attached to a sufficient number of quality wine regions to warrant a foray into the wine trade after his degree. Any deluded fantasies of such a life were, however, to be tested shortly after, during a year spent at a winery in Argentina. Fortunately, his encounter with some memorable characters, too many asados and some great hooch meant this was only to be replaced by an equally rose-tinted vision of the future, and the deal was done. Having worked as a Wine Advisor in our head office since 2013, Felipe brings a welcome knowledge of our Basingstoke operations to the Events and Education team.

Email: felipe.carvallo@bbr.com
Phone: +44 (0)20 3301 1605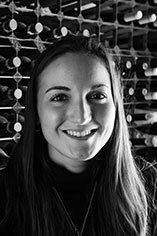 Isabella Cameron
Administrator
Isabella begins her career in wine and spirits with Berry Bros. & Rudd, having joined at the end of 2015. She is passionate about helping new customers explore different winemaking regions and taste exciting grape varieties, especially those they may usually avoid. Isabella enjoys wines from all over the world and wants to continue to develop her knowledge in both wine and spirits.

isabella.cameron@bbr.com
Phone: +44 (0)20 3301 1517

Telephone: +44 (0)20 3301 1517