About this WINE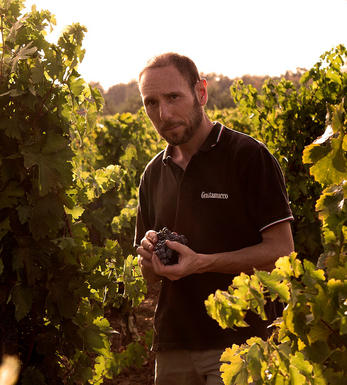 Quinta do Passadouro
Situated in the Cima-Corgo sub region of the Douro valley (a region that enjoys a longer growing season than many other areas of the Douro), this historic Quinta dates back to the 17th century. In 1991 Dieter Borhmann, a Belgian industrialist, bought the estate with 18 hectares of vines and 5 hectares of olive trees. Since acquiring the property he has encouraged the use of traditional methods alongside modern techniques, investment and innovation.

Jorge Serôdio Borges has worked with him, as winemaker and estate manager, since 1999. Dieter underlined his faith in Jorge by making him a partner in the business and with a substantial investment in a nearby Quinta (as of November 2008), to make available a further 20 hectares of vineyards for the production of Passadouro. Jorge plans to use some parcels to improve the red wine blends, but the port production will remain entirely from Passadouro's own vineyards to preserve its single Quinta status.

The main winery building was completely refurbished, with new stainless steel tanks and new equipment installed alongside the lagars. A new bottle and barrel store was also built and a bottling line installed, with plans for more improvements in the near future.

Along with the Passadouro reds (Touriga Nacional, Tinta Roriz, Touriga Franca plus a field blend of traditional, old vine Douro varieties) and the Single Quinta Port Wines, Jorge is now making a white wine, made from grapes bought in from the Murça region (Viosinho, Rabigato, Códega do Larinho - the must is fermented between tank and French oak barrels (between 75-90% in tank and 10-25% in barrel depending on vintage)), further east up the Douro from Pinhão. The schist soils and altitude of 500-600 metres, are, in Jorge's opinion the best combination of terroir and microclimate in the Douro for the production of white wines.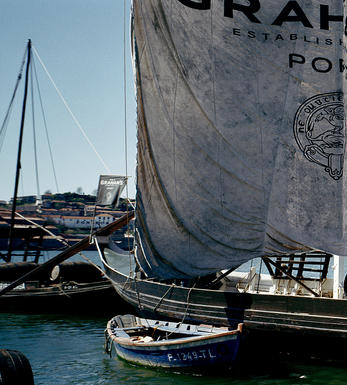 Single Quinta Vintage
Single Quinta Vintage Port is currently one of the most exciting Port categories, which could potentially challenge the dominance of true Vintage Port in years to come. Single Quinta Port is made in much the same way as Vintage: aged for two to three years in cask before bottling without filtration – and is generally produced from a Port house's finest single vineyard, in years that are not declared. In a vintage year, the grapes from these vineyards – like Quinta dos Malvedos for Graham and Quinta de Vargellas for Taylor – will be used as the backbone of the blend and not bottled in their own right.
The more approachable, earlier-maturing Single Quinta Ports enable producers to satisfy demand for Vintage Port while retaining the rarity and caché of its top Port. Single Quinta Ports are not normally as good as true Vintage Port, but there are notable exceptions. Quinta do Vesuvio, Quinta do Noval and Quinta de la Rosa are all produced in vintage years and can be every bit good as their more famous, multi-vineyard rivals. Indeed the greatest and rarest Vintage Port in existence is from a single vineyard: Quinta do Noval Nacional.

Single Quinta Vintage Ports were traditionally sold when the Port house believed they were ready to drink, around eight to 10 years after the harvest, but as they become more serious and more popular, some are released as soon as they are bottled. Single Quinta Ports should be decanted before serving and, with some notable long-lived exceptions, generally age for around 15 to 20 years.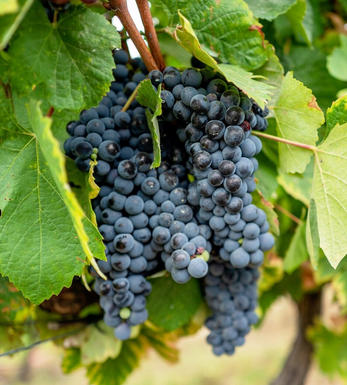 Port Blend
There are around 40 different grape varieties permitted in the production of Port - however the vast majority of Ports are produced from a blend of 5 grapes - Touriga Nacional, Touriga Francesca, Tinta Barroca, Tinta Roriz, and Tinto Cão.
Touriga Nacional produces small, dark-skinned grapes that produce opaque black wines of great extract and high tannins - it gives grip, body, and structure to the blend.
Touriga Franca has a thinner skin and consequently produces wines lighter in colour and tannins than Touriga Nacional. It contributes fruit, aroma, suppleness and roundness.
Tinta Roriz is the Portuguese name for Tempranillo and its high sugar content and low acidity contribute colour and fruit.
Tinta Barroca which is normally grown at highish altitudes and on north-facing slopes, is prized for producing wines of delicacy, finesse and with smooth, velvety fruit. It brings elegance and sweet, ripe fruit to the final blend.
Finally Tinto Cão produces fine and complex wines, though it is probably the least important of the 5 grapes as its painfully small yields have reduced plantings to almost insignificant levels.