Quinta de la Rosa, Finest Reserve Port, Portugal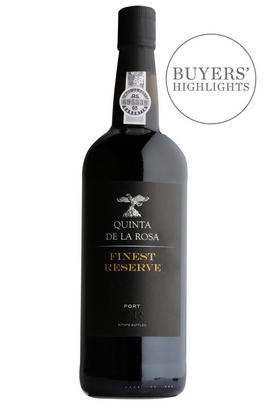 Critics reviews
Quinta de la Rosa's Finest Reserve Port is a stunning example of what can be achieved and found in non-vintage port blends. This small port lodge has turned out a terrific, full-bodied, garnet/ruby-colored wine with a big, chocolatey, black-cherry, cedary nose, full-bodied, unctuously-textured flavors, and gobs of fruit and richness, as well as an off-dry, impressive finish. Drink it over the next decade or more. Importer: C.R. & F. USA, Ltd., Woodinville, WA; tel. (206) 881-0788.
Robert M. Parker, Jr. - 23/02/1995
About this WINE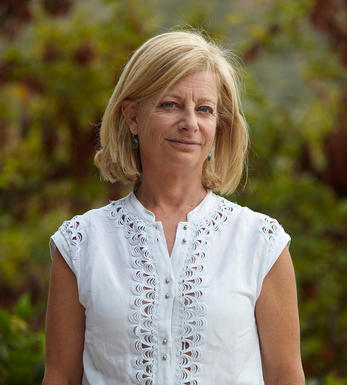 Quinta De La Rosa
Quinta de La Rosa is a small estate in the heart of the Port wine-growing region in Alto Douro, near Pinhao, owned and operated by the Bergqvist family: Tim, his wife Patricia, son Philip and his two daughters, Sophia and Olivia, with the aid of the talented winemaker Jorge Moreira since 2002

The Quinta and its vineyards were given to Tim's mother as a Christening present by her parents, the Feurheerds, who established the property in 1906.

It remains one of the few Single Quintas where the vineyards start at the bank of the Douro and rise 450 meters to the towering top of the mountain. From the river's edge to the top, one passes through 11 different microclimates. This gives La Rosa great flexibility to add variety and complexity to its Port.

La Rosa and Tim Berqgvist are special. In many ways they represent what the Douro is all about... pride, courage, tradition, and the determination to produce the finest product from in one of natures' most difficult climactic conditions.

Quinta de la Rosa produces small quantities of superb quality Ports and red wine (Val da Clara Douro label)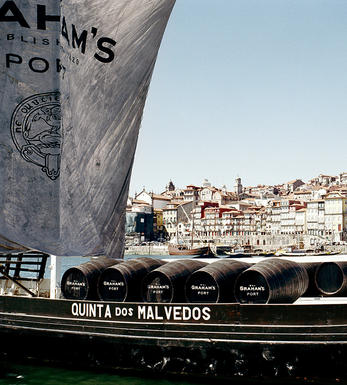 Ruby
Ruby Port is the youngest, cheapest and most-extensively produced type of Port wine in any producer's portfolio. It is full-bodied with intensely sweet, rich, youthful fruit. Ruby Port is made from a blend of several different vintages and is aged for anywhere between two and five years in large tanks before bottling. The tanks can be made of wood, concrete or stainless steel, with the aim to prevent oxidation and preserve the wine's rich claret colour and vibrant fruit.

Once bottled Ruby Port is perfectly ready to drink and does not generally improve with age. It lasts reasonably well after opening but loses some of its freshness and vitality after a few days.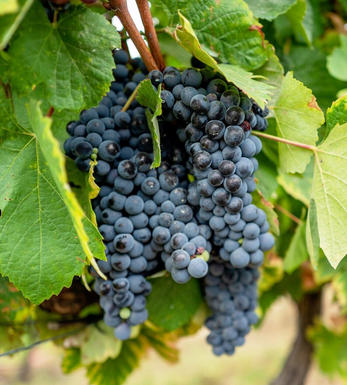 Port Blend
There are around 40 different grape varieties permitted in the production of Port - however the vast majority of Ports are produced from a blend of 5 grapes - Touriga Nacional, Touriga Francesca, Tinta Barroca, Tinta Roriz, and Tinto Cão.
Touriga Nacional produces small, dark-skinned grapes that produce opaque black wines of great extract and high tannins - it gives grip, body, and structure to the blend.
Touriga Franca has a thinner skin and consequently produces wines lighter in colour and tannins than Touriga Nacional. It contributes fruit, aroma, suppleness and roundness.
Tinta Roriz is the Portuguese name for Tempranillo and its high sugar content and low acidity contribute colour and fruit.
Tinta Barroca which is normally grown at highish altitudes and on north-facing slopes, is prized for producing wines of delicacy, finesse and with smooth, velvety fruit. It brings elegance and sweet, ripe fruit to the final blend.
Finally Tinto Cão produces fine and complex wines, though it is probably the least important of the 5 grapes as its painfully small yields have reduced plantings to almost insignificant levels.