About this SPIRIT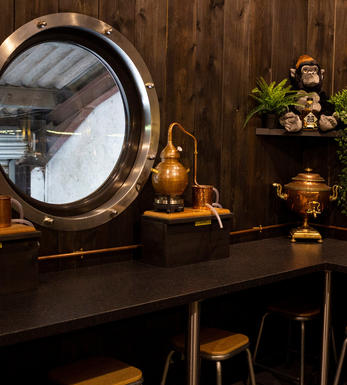 Gorilla Spirits Co.
Gorilla Spirits Co. was founded by Andy Daniels, whose vision was to create a truly ethical business and an exceptional portfolio of spirits and liqueurs. He wanted to demonstrate that businesses can be successful at the same time as being focused on social responsibility and to become an inspiration to other businesses.

Based in the northeast corner of Hampshire as it borders with Surrey, Gorilla Spirits Co.'s distillery in Upton Grey is where we make our small-batch, award-winning spirits – all while donating to The Gorilla Organization and Kula Project.

Gorilla Spirits Co. is a family-style team, all focused on the mission of distilling, bottling, finishing, distributing and marketing.