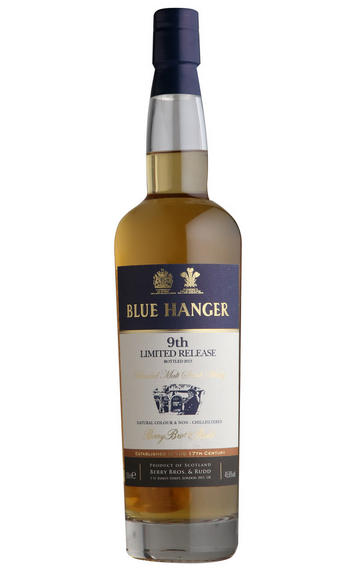 Blue Hanger, 9th Limited Release, Bottled 2013, Blended Malt Scotch Whisky (45.6%)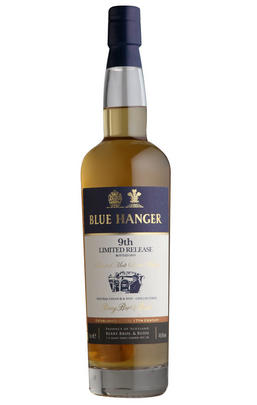 About this SPIRIT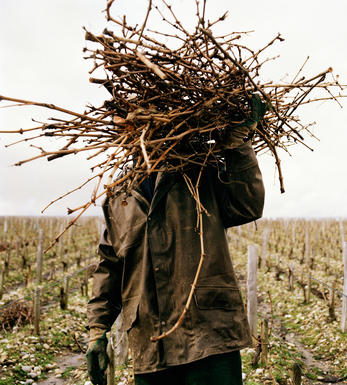 Blue Hanger Blended Scotch Whisky
Blue Hanger, a blended malt whisky (a category previously known as vatted malts) is named after William Hanger, the 3rd Lord Coleraine, a loyal customer of Berry Bros. & Rudd during the late 18th century. He was renowned for the striking blue clothes he wore and gained the soubriquet, "Blue Hanger".

Each release of Blue Hanger is a labour of love. Our spirits buyer, Doug McIvor, noses and tastes his way through many samples to identify exceptional casks before working with them to produce the best possible results in terms of aroma, flavour and finish. Every release is unique although there is continuity in overall style to retain the rich, smooth, fruity complexity that makes this Whisky stand out from the crowd.

Doug says, "We aim very high and with each release I have learned more about the integrity of the Whisky and what each distillate and type of cask will bring to the party. There has always been a strong influence from Sherry casks but I try to rein this in to offer balance and complexity from the other casks"

The Blue Hanger 3rd Limited Release 30 year-old won Best Blended Malt in the 2008 World Whiskies Awards.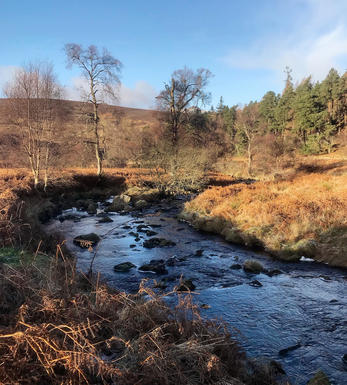 Blended Malts
Blended Malt Scotch Whisky (previously known as Vatted Malt or Pure Malt) is a blend of different single malt whiskies from several distilleries. The malts would have been skilfully selected to create an whisky of unique and idiosyncratic character. The vatting process (re-casking into a single container) allows the flavours of the individual malts to integrate (to "marry" together).
However, unlike the whiskies simply labelled as "Blends/Blended", vatted malts do not contain any grain whisky.
One of the most renowned ambassadors of the vatted malts category has been Johnnie Walker Green Label. Other examples include Poit Dhubh, Eleuthera by Compass Box (vatted from Caol Ila and Clynelish), Macphails and Berry Bros. & Rudd's pride, Blue Hanger.
Find out about other whisky styles in the dedicated pages for Single Malt Scotch Whisky (Lowlands, Highlands, Speyside, Islay, Campbeltown, Orkney, Skye, Mull, Jura, Arran ) Grain Whisky , Blended Whisky , Vatted Malt Whisky (aka Blended Malt).