About this WINE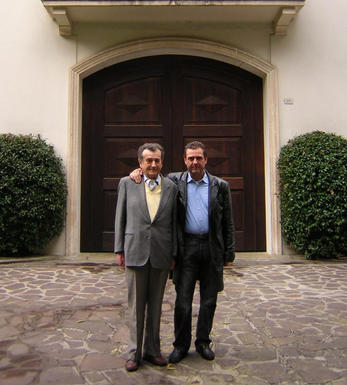 Trevisiol L. e Figli
The Trevisiol family were among the first prosecco winemakers, with Luigi and his son Paolo continuing to make traditional sparkling wine from 25 hectares of prime Valdobbiadene vineyards close to the Alte-Adige border.

Paolo capitalises on the region's altitude, which at 300m extends the growing season or hang time to deliver excellent flavours, whilst ageing the wines for 6-9 months in oak, on their lees adds further complexity.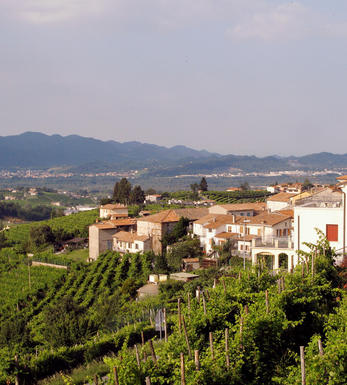 Prosecco
Prosecco is officially Italy's favourite sparkling wine. Grown among the spettacolo 'pre-Alpi' (Alpine foothills) that dominate the Venetian skyline from Treviso to the Austrian border and on the flats as far as Venezia, it's a light frothy spumante that Italians drink anytime, anywhere.

And since being awarded the DOCGarantita status last year (the highest political wine award in the land!) it's become fashionable too; the new Pinot Grigio if you like! Significantly they've started differentiating between the different grapes that go into the wine.

Prosecco is a wine style, at whose heart should be the Glera grape, along with healthy doses of Chardonnay, probably Trebbiano and who knows what else from down south… It's made in the spumante industry's equivalent of the 'continuous still' process whereby still wine has sugar added to it so triggering the second, bubbly ferment in tank; the Charmat method using zeppelin-shaped (and sized) stainless steel tanks and bottled to order. This facile style of spumante was born with the advent of the autoclave tank, coming during the 1970s as the industry sought a cheap source of endless fizz.

Importantly it all but rendered extinct the traditional 'colfondo' style frizzante (less gas, more flavour) that came from the wine's second ferment taking place in bottle, having had grape must (not sugar) added. This latter more 'serious' style of Prosecco is now gently fizzing again among small artisan producers keen to reveal the true face of their fine terroir; not dissimilar to what's happened in Champagne in fact, with the emergence of 'growers Champagnes'.

One such Prosecco producer is Belecasel. Based at Caerano san Marco, near Treviso, the small 10 hectare (120,000 bottles/year) family estate lies in a fiercely protected subzone of calcareous clay hills called Asolo.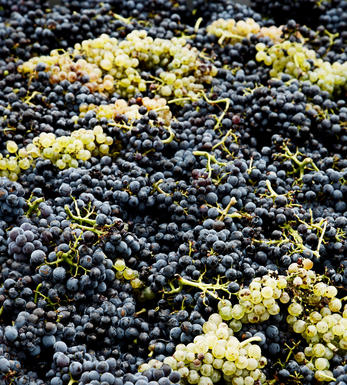 Other Varieties
There are over 200 different grape varieties used in modern wine making (from a total of over 1000). Most lesser known blends and varieties are traditional to specific parts of the world.