About this WINE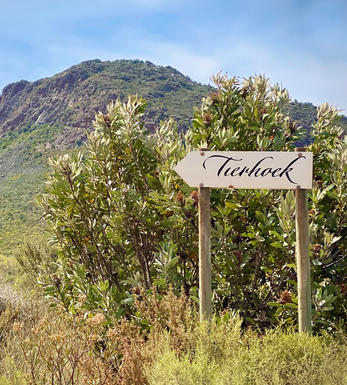 Tierhoek
Originating from the rugged, mountainous ward of Piekenierskloof (on the border with Cederberg), the wines at Tierhoek are made by Roger Burton, with fruit from the farm, which is the only fully-restored Sandveld farm in South Africa.

The term Sandveld is not strictly defined, sometimes being applied to the geographical area, traditionally the sandy plains between Tierhoek and the coast, or used to describe areas of sparse, open vegetation. In a more holistic sense it refers to the "going back in time feel" that the farmhouse at Tierhoek embodies, in both its architectural style, with thick whitewashed walls, and the practical, simple furniture, made from local fruit woods (in particular orange wood).

The Skimmelberg Mountain provides an incredible backdrop to the vineyards. The Sandveld Sauvignon Blanc is made from grapes that are produced organically (though not certified, all the vineyards are tended along organic principles). The vines grow on fragmented sandstone and silica soils, benefiting from the cooler, higher-altitude climate typical of the region. Harvesting is by hand and careful selection is carried out in the vineyards. Roger aims to produce a wine that is fresh and clean in style, with balance between varietal character and a sense of place.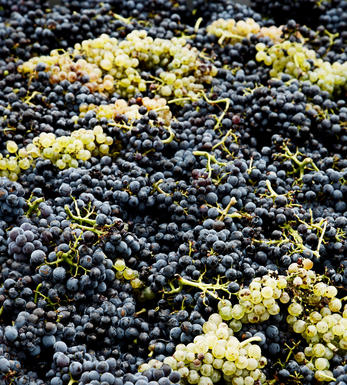 Other Varieties
There are over 200 different grape varieties used in modern wine making (from a total of over 1000). Most lesser known blends and varieties are traditional to specific parts of the world.