 Bodegas Lustau, Moscatel de Chipiona, Spain
Prices start from £9.95 per half litre bottle (50cl). About this WINE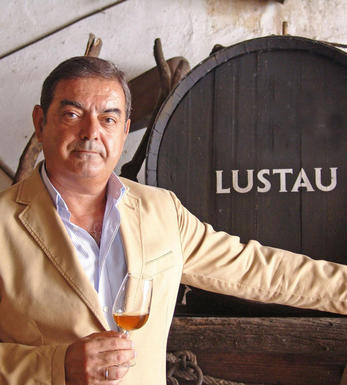 Bodegas Emilio Lustau
Emilio Lustau was established in 1896 and was initially a small family concern until the founder`s son-in-law placed it on a business footing.
The firm is perhaps best known as pioneering the Almacenista system, whereby individual dry sherries are produced from small private holdings. These are bottled under Lustau`s name but with the individual bodega's name on the label as well. Today they are amongst the most sought-out Sherries in the region.
The firm also produces superb wines from its recently acquired 170 hectare Montenegrillo vineyard.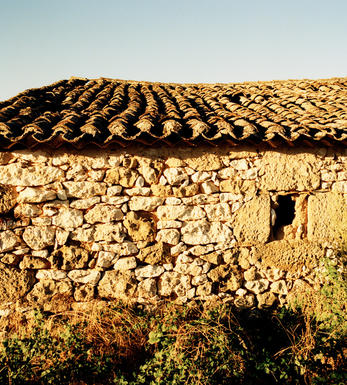 Moscatel
Moscatel, also known as Muscat, is a renowned wine region encompassing diverse grape varieties known for their distinctive aromatic and floral characteristics. This ancient grape family is believed to have originated in the Middle East and has since spread across the globe over the centuries.
The grapes are grown in wine regions worldwide, with notable concentrations in countries like Spain, Italy, France, Greece, and Australia. They are highly valued for their intense and perfumed aromas, which often include floral notes like orange blossom, rose petals, and jasmine.
The wines come in sweet and dry styles, offering a wide range of taste experiences. Sweet Moscatel wines are known for their rich, honeyed flavours, while dry versions exhibit pronounced fruitiness and aromatic complexity.
Some regions, particularly Spain and Portugal, produce fortified Moscatel wines, where grape spirits are added to the wine to increase its alcohol content and preserve sweetness. This process results in luscious dessert wines like Moscatel de Setúbal from Portugal and Muscat de Beaumes-de-Venise from France.
Moscato d'Asti from Italy and Moscatel Espumoso from Spain are sparkling wines made from the Moscatel grape, offering refreshing and aromatic bubbly options.
Due to their naturally sweet and aromatic nature, Moscatel wines are excellent for pairing with desserts like fruit tarts, cakes, and pastries. They also complement spicy and exotic dishes, making them versatile for various culinary experiences.
While Muscat is the overarching name for the grape family, several distinct Moscatel grape varieties exist, such as Muscat Blanc à Petits Grains, Muscat of Alexandria (Moscatel de Alejandría), and Muscat Ottonel, each contributing unique flavours and nuances to the wines.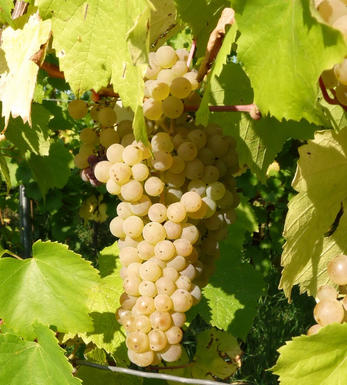 Muscat
Muscat refers to a family of grapes of which there are around 200 different branches. Muscat Blancs à Petits Grains is the most noble of the variety and makes the best and most distinctive wines. It is the only wine grape that produces wines that actually taste of grapes, and can produce a range of wines from pale, bone dry whites, through to golden yellow, rich, sweet wines.
In Alsace, two types of Muscat are grown - Muscat Blancs à Petits Grains and Muscat Ottonel. They are usually blended to produce wines that tend to be light and dry with a fruity, musky character and an intensely aromatic bouquet. Intensely sweet late harvest wines are also produced.
Muscat de Beaumes de Venise is one of the best Vin Doux Naturels in France. This is produced by adding grape spirit to the partly fermented must - the best producers, such as Domaine de Durban, produce deliciously sweet wines with rich grapey aromas balanced by fruity acidity.
In Australia Muscat à Petit Grains is used to produce the fortified Liqueur Muscats of Victoria (esp. Rutherglen). These are extraordinary wines - dark and treacly with a sensational perfume of orange, raisins and honey.