About this SPIRIT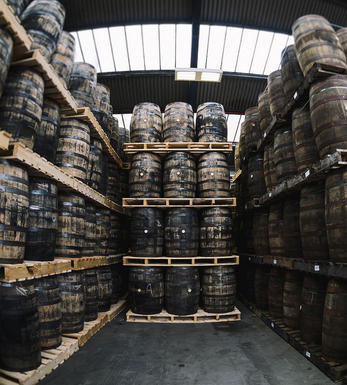 The Great Northern Distillery
The Great Northern Distillery, located in Dundalk, County Louth, Ireland, was founded relatively recently, in 2015. It was established to respond to the increasing domestic and international demand for Irish Whiskey. This demand led to a renaissance of whiskey production in Ireland, establishing new distilleries and expanding existing ones.
The distillery is independently owned and operates as a contract distillery, producing whiskey for various brands and labels. They focus on making high-quality whiskey and providing a platform for different brands to create and age their spirits.
The distillery is known for its modern and versatile facilities, producing a wide range of whiskey styles, including single malt, single pot still, and grain whiskey. They are renowned for making exceptional quality and flavour whiskey using traditional and modern techniques, including copper pot stills and column stills. The emphasis on quality and innovation has made them a key player in the Irish whiskey revival.
Like many contemporary distilleries, The Great Northern Distillery emphasises sustainability and environmental responsibility. They often implement eco-friendly practices to reduce their carbon footprint.