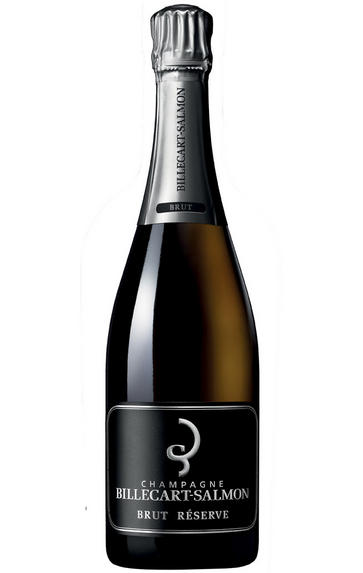 Champagne Billecart-Salmon, Réserve, Brut
Prices start from £46.00 per bottle (75cl).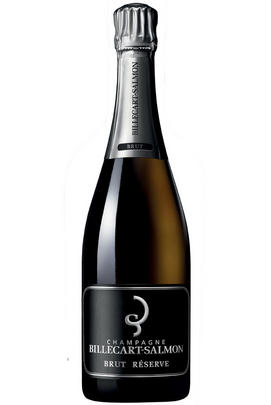 Critics reviews
Jancis Robinson MW
16.5+/20
Base wine 2018, the blend that will last until September 2023. 40% Pinot Meunier, 30% Chardonnay, 30% Pinot Noir. 55% reserve wines. 4% barrel vinification. Dosage 6 g/l.
Lively lemon nose. Masses of acidity! Still very youthful. Still a little astringent at the end. Ambitious wine that ideally needs (even) more bottle age.
Drink 2024 - 2029
Jancis Robinson MW, JancisRobinson.com (June 2023)
Based on the 2018 vintage, with 55% of reserve wines, the NV Brut Réserve from Billecart-Salmon is a blend of 40% Pinot Meunier, 30% Chardonnay and 30% Pinot Noir, with a dosage of 6.2 grams per litre. It offers a bouquet with aromas of spring flowers, menthol, pastry, brioche, orchard fruits and pear. 
Medium to full-bodied, the palate is moderately weighted, with a delicate mousse and a perfectly balanced texture. Very charming. It concludes with a saline, aromatic finish. It represents the first stage in the qualitative evolution of the house, initiated by Mathieu Roland-Billecart.
Drink 2023 - 2028
Yohan Castaing, Wine Advocate (April 2023)
Dried lemon, grapefruit, croissants and salted almonds here, with a flavorful palate. Creamy bubbles. Layered and delicious NV. 40% Pinot Meunier, 30% Chardonnay and 30% Pinot Noir. 
Drink now
James Suckling, JamesSuckling.com (July 2022)
A fine straw-gold colour with great finesse of bubble flow and mousse. Joyful aromas of apple blossom and ripe pear. A full, defined palate demonstrates richness that will help to give this a long life in the cellar.
Drink now
Michael Edwards, Decanter.com
About this WINE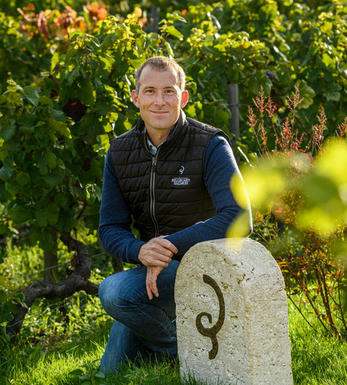 Champagne Billecart-Salmon
Champagne Billecart-Salmon was founded in 1818 in the village of Mareuil-sur-Aÿ near Epernay. It remains family-owned and run; Mathieu Roland-Billecart represents the seventh generation here, following in the footsteps of founders Nicolas-François Billecart and Elisabeth Salmon.
A family tasting committee meets weekly, joined by chef du cave Florent Nys. The eight-person panel includes three generations of the family, notably including Jean Roland-Billecart (who alone has over 75 vintages of experience). Not one cuvée is released until every member of the committee agrees on the blend.
Billecart-Salmon is a large Champagne House, with around 100 hectares of vines of its own. The process of organic conversion for the vineyards was started in 2019. The house also buys fruit from growers covering another 300 hectares of vines. Most of the fruit comes from the Champagne sub-regions of Montagne de Reims, Vallée de la Marne and Côte des Blancs.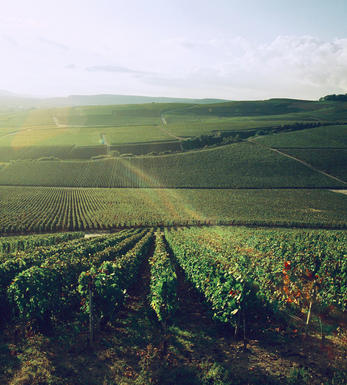 Rosé Champagne
Rosé wines are produced by leaving the juice of red grapes to macerate on their skins for a brief time to extract pigments (natural colourings). However, Rosé Champagne is notable in that it is produced by the addition of a small percentage of red wine – usually Pinot Noir from the village of Bouzy – during blending.
Recommended Producers : Billecart Salmon (Elizabeth Salmon Rose), Ruinart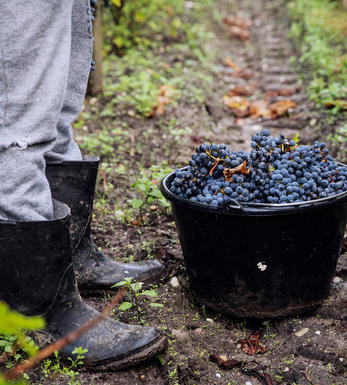 Champagne blend
Which grapes are included in the blend, and their proportion, is one of the key factors determining the style of most Champagnes. Three grapes are used - Pinot Noir, Chardonnay and Pinot Meunier.

26% of vineyards in Champagne are planted with Chardonnay and it performs best on the Côtes des Blancs and on the chalk slopes south of Epernay. It is relatively simple to grow, although it buds early and thus is susceptible to spring frosts. It produces lighter, fresher wines than those from Burgundy and gives finesse, fruit and elegance to the final blend. It is the sole grape in Blancs de Blancs, which are some of the richest long-lived Champagnes produced.
Pinot Noir accounts for nearly 40% of the plantings in Champagne and lies at the heart of most blends - it gives Champagne its body, structure, strength and grip. It is planted across Champagne and particularly so in the southern Aube district.
The final component is Pinot Meunier and this constitutes nearly 35% of the plantings. Its durability and resistance to spring frosts make the Marne Valley, a notorious frost pocket, its natural home. It ripens well in poor years and produces a soft, fruity style of wine that is ideal for blending with the more assertive flavours of Pinot Noir. Producers allege that Pinot Meunier lacks ageing potential, but this does not deter Krug from including around 15% of it in their final blends.