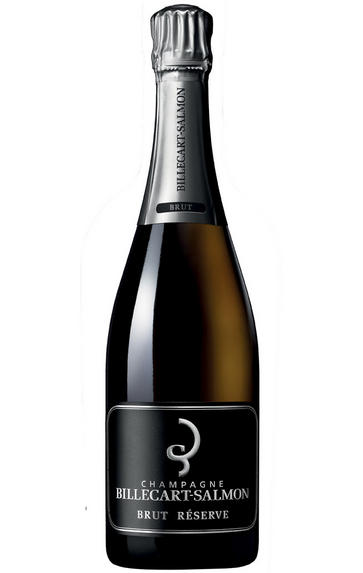 Champagne Billecart-Salmon, Réserve, Brut
Prices start from £85.00 per magnum (150cl).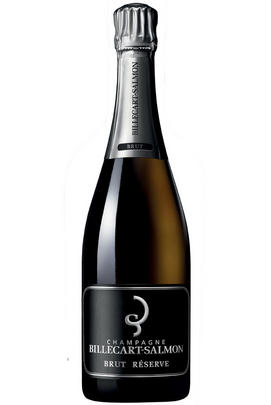 Critics reviews
The Billecart-Salmon NV Brut Réserve is a blend of 40% Pinot Meunier (sourced in the Vallée de la Marne and the Coteaux Sud d'Epernay), 30% Chardonnay (from different villages along the Marne) and 30% Pinot Noir (from the Montagne de Reims and the Grande Vallée de la Marne). The recent disgorgement from January 2018 is straw-yellow in color and based 40% on the 2015 harvest, with 60% of reserve wines. The result is a light and delicately fruity flavored cuvée with aromatic and spicy Pinot Meunier and redcurrant aromas intertwined with chalky expressions and notes of ripe pears and yeast. Round and fresh on the palate, this is a light, finessed, elegant, very delicate and harmoniously fruity Brut with a stunningly intense, persistent, well-structured and purely salty finish. Very stimulating as a soloist, aperitif or with lighter dishes. Tasted from lot L 419A701 42836 in November 2018.
Stephan Reinhardt - 07/12/2018
About this WINE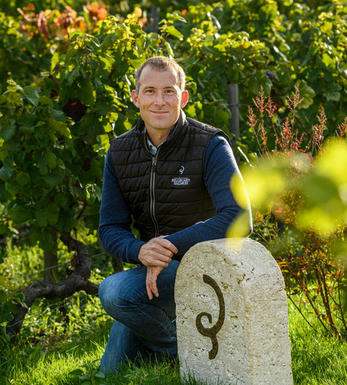 Champagne Billecart-Salmon
Billecart-Salmon is one of the few remaining Champagne houses to be owned by the original family and was established in 1818 by Nicolas-François Billecart.
Most of Billecart-Salmon's fruit comes from a small vineyard holding, though this is supplemented with grapes bought in from the Marne Valley and the Montagne de Reims. Meticulous production techniques, from the use of their own cultured yeast to its long, slow, cool fermentation, ensure that the family has 100% control of production.
Billecart-Salmon is renowned for the quality of its delicate rosé, while the Brut Réserve (a blend of three vintages) is a beautifully harmonious and balanced wine. All have the ability to age very well.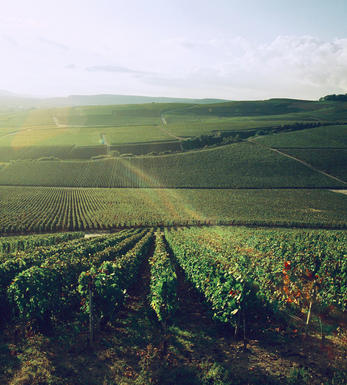 Rose Champagne
Rosé wines are produced by leaving the juice of red grapes to macerate on their skins for a brief time to extract pigments (natural colourings). However, Rosé Champagne is notable in that it is produced by the addition of a small percentage of red wine – usually Pinot Noir from the village of Bouzy – during blending.
Recommended Producers : Billecart Salmon (Elizabeth Salmon Rose), Ruinart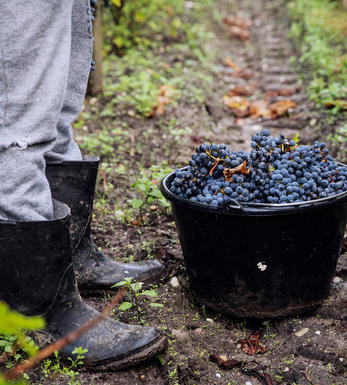 Champagne Blend
Which grapes are included in the blend, and their proportion, is one of the key factors determining the style of most Champagnes. Three grapes are used - Pinot Noir, Chardonnay and Pinot Meunier.

26% of vineyards in Champagne are planted with Chardonnay and it performs best on the Côtes des Blancs and on the chalk slopes south of Epernay. It is relatively simple to grow, although it buds early and thus is susceptible to spring frosts. It produces lighter, fresher wines than those from Burgundy and gives finesse, fruit and elegance to the final blend. It is the sole grape in Blancs de Blancs, which are some of the richest long-lived Champagnes produced.
Pinot Noir accounts for nearly 40% of the plantings in Champagne and lies at the heart of most blends - it gives Champagne its body, structure, strength and grip. It is planted across Champagne and particularly so in the southern Aube district.
The final component is Pinot Meunier and this constitutes nearly 35% of the plantings. Its durability and resistance to spring frosts make the Marne Valley, a notorious frost pocket, its natural home. It ripens well in poor years and produces a soft, fruity style of wine that is ideal for blending with the more assertive flavours of Pinot Noir. Producers allege that Pinot Meunier lacks ageing potential, but this does not deter Krug from including around 15% of it in their final blends.