Critics reviews
Marguet's lovely pink NV Ros Grand Cru is an Extra Brut assemblage of 62% Chardonnay and 38% Pinot Noir bottled in July 2012, and disgorged in March 2014 with a dosage of 5.6 grams per liter. It offers a fresh and absolutely delicate and subtle bouquet of flowers, candied cherries, red and black berries, and apples leading to a very elegant, cheerful and buoyant Champagne of great finesse, character and delicacy. The wine seems filigreed but is seriously and persistently structured, indeed. A great discovery from Ambonnay of which 17,756 bottles have been produced.
Stephan Reinhardt - 30/10/2015
Utterly seductive but equally sophisticated pink Champagne with aromas of rose, pomegranate and raspberry, a fine mousse, billowing soft texture and delicate touches of brioche and apricot. The blend is 70:30 Chardonnay and Pinot Noir, made for Berry's by the family-owned house of Marguet in the Grand Cru village of Ambonnay. Very good value. 
Joanna Simon - joannasimon.com, 13th February 2017
About this WINE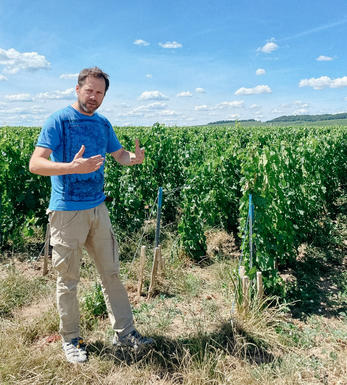 Champagne Marguet
The Champagne House of Marguet is located in Ambonnay, next to its parent House 'Champagne Marguet-Bonnerave', surrounded by the cities of Reims, Epernay and Châlons-en-Champagne. The parent property was founded in 1870 by two Bonnerave brothers and previously traded under the Bonnerave Frères label. The enthusiastically engaging Benoît Marguet-Bonnerave, the 5th generation in the family, is at the helm of Marguet.

Benoît has coverted the vineyards (in 2 villages Ambonnay and Bouzy, both Grand Cruin) to biodynamic farming since 2009 and uses extremely low quantities of sulphites in the winemaking. He has been particularly successful with his Rosé, made from Chardonnay and Pinot Noir by the saignée method.

With the exception of the family vineyards (0.70 hectares) on top of the Avenue de Champagne in Epernay, all the other grapes come from other growers, mainly in Premier Cru villages such as Chigny les Roses and Villedommange.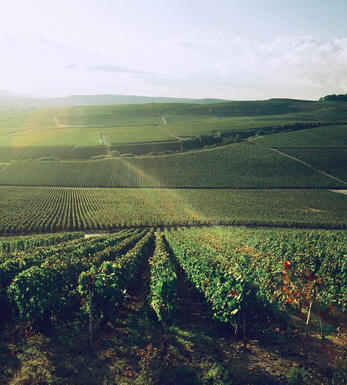 Rose Champagne
Rosé wines are produced by leaving the juice of red grapes to macerate on their skins for a brief time to extract pigments (natural colourings). However, Rosé Champagne is notable in that it is produced by the addition of a small percentage of red wine – usually Pinot Noir from the village of Bouzy – during blending.
Recommended Producers : Billecart Salmon (Elizabeth Salmon Rose), Ruinart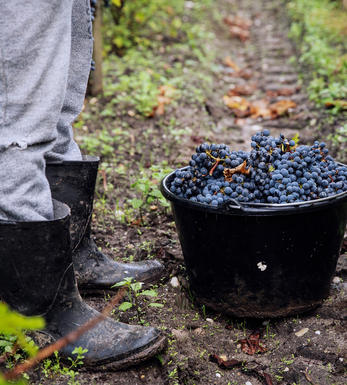 Champagne Blend
Which grapes are included in the blend, and their proportion, is one of the key factors determining the style of most Champagnes. Three grapes are used - Pinot Noir, Chardonnay and Pinot Meunier.

26% of vineyards in Champagne are planted with Chardonnay and it performs best on the Côtes des Blancs and on the chalk slopes south of Epernay. It is relatively simple to grow, although it buds early and thus is susceptible to spring frosts. It produces lighter, fresher wines than those from Burgundy and gives finesse, fruit and elegance to the final blend. It is the sole grape in Blancs de Blancs, which are some of the richest long-lived Champagnes produced.
Pinot Noir accounts for nearly 40% of the plantings in Champagne and lies at the heart of most blends - it gives Champagne its body, structure, strength and grip. It is planted across Champagne and particularly so in the southern Aube district.
The final component is Pinot Meunier and this constitutes nearly 35% of the plantings. Its durability and resistance to spring frosts make the Marne Valley, a notorious frost pocket, its natural home. It ripens well in poor years and produces a soft, fruity style of wine that is ideal for blending with the more assertive flavours of Pinot Noir. Producers allege that Pinot Meunier lacks ageing potential, but this does not deter Krug from including around 15% of it in their final blends.