About this WINE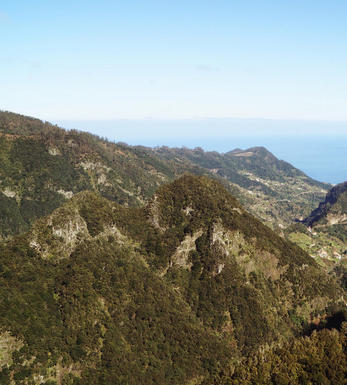 Madeira Wine Company
The Madeira Wine Company (MWC) is owned and managed by the Blandy family of Madeira, an institution which in 2011 celebrated its bicentenary.

Within the MWC brands, Blandy's, Rutherford & Miles, Cossart & Gordon and Leacock`s have all been synonymous with quality Madeira wine.

The Blandys are unique in being the only family of all the original founders of the Madeira wine trade to still own and manage their own wine company and the family has played a leading role in the development of Madeira wine throughout its long history.

In 2000 the MWC led the way with the introduction of a high quality but affordable Madeira of a single year (known as "Colheita" in Portuguese); "Blandy's Malmsey 1994 Harvest". This was the first dated Madeira ever launched other than the very expensive and rare Vintage Madeiras. Since then many other Madeira producers have again followed the MWC lead by introducing younger dated wines, thus creating an important new category of premium Madeira.

In July 2002, Blandy's MWC again launched a completely new style of Madeira with a radical presentation, "Blandy's Alvada". The wine is different to anything that has been produced before as it combines 2 noble grape varieties, Malmsey and Bual to arrive at a superbly balanced wine that combines the rich flavours of the Malmsey with the more complex and drier structure of the Bual.

The company is again leading the way in the re-establishment of Madeira as one of the world's great wines.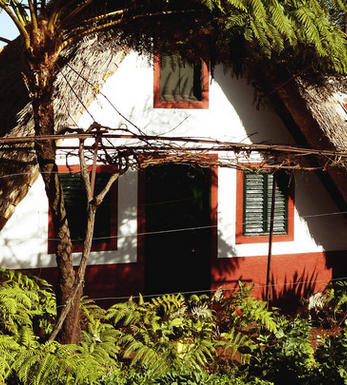 Madeira
The Region of Madeira includes the islands of Madeira and Porto Santo both with different characteristics; the former forested and temperate, the latter is hot, dry and bare. The soil is by nature, volcanic,and the vineyards are in terraced steps named poios which extend down to the sea's edge.
Shakespeare's immortal characters in the play Henry IV - Falstaff - was accused of exchanging his soul for a leg of chicken and a goblet of Madeira. It is also said that, in 1478, an event occurred concerning George, Duke of Clarence, brother of Edward IV, King of England. Condemned to death by High Court, he was allowed to choose how he should die, and he chose to drown himself in a large vessel of the Malvasia wine; Madeira was drunk to toast the American Declaration of Independence, is the `desert island` choice of several wine personalities. Recent increased sales reflect a renewed interest in the unique wine style.
The discovery of Madeira wine happened when the unsold wine aboard in vessels saling from Madeira to the West, was shipped back to Funchal to be returned to its owners. It was then noticed that quality improved, and as such it was sold as Round Trip Wine and it was worth its weight in gold. This voyage of many days of warm weather gave in effect a gentle ageing to the wine .
Madeira nowdays is fortified with Portugese grape brandy to 20% alcohol, usually leaving some residual sugar in the wine. Shortly after fermentation is complete the wine is heated to approximately 115 degrees and held for six months. It is then alternately heated and cooled for six-month intervals while slowly maturing in oak barrels. Barrels are generally large and old so as to not impart any oak flavor or tannin and to promote gradual oxidation. Made from red and white grapes, the wines are light to dark brown in color due to cask oxidation.
There are four traditional styles corresponding to different grape varieties: dry Sercial, medium dry Verdelho, medium sweet Boal (or Bual) and sweet Malmsey (or Malvasia). Madeira is a versatile dessert wines because its natural high acidity enables it to stand up to all desserts without being overwhelmed. It is ideal for occasional consumption because it is fully oxidized during winemaking and will not deteriorate after opening.
Berrys' own label from the island's principal producer provides an introduction to the main style. Under the Blandy and Cossart & Gordon labels, the Madeira Wine Company offers the opportunity to experience the intensity and depth of flavours in wines.
Vihnos Barbeitos, one of the most forward-thinking companies in the island, and the renown experts Michael and Bartholomew Broadbent, are represented with some superb examples of Madeiras with age statements.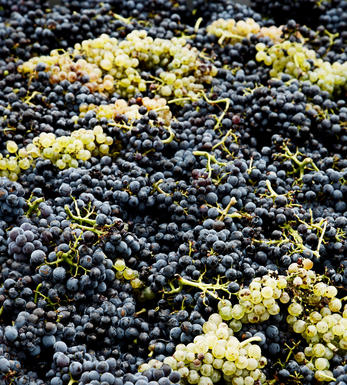 Other Varieties
There are over 200 different grape varieties used in modern wine making (from a total of over 1000). Most lesser known blends and varieties are traditional to specific parts of the world.
Reviews
Customer reviews
Critic reviews
The non-vintage 5-Year-Old Bual is showing a tad excessive volatility on the nose, which rather obfuscates the personality of the grape variety. The palate is elegant on the entry, which rings more true of a richer Verdelho than a Bual. It is very well crafted with light nougat and spice on the finish. The aromatics clear up with aeration. This is a pleasant Bual, but personally I would trade up to the 10-Year-Old.
Neal Martin - 31/08/2012