About this WINE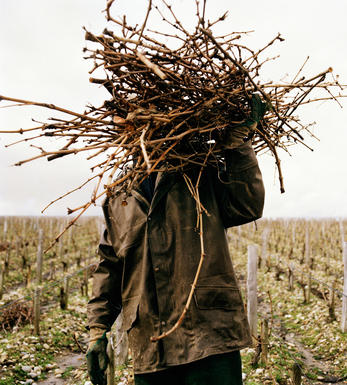 Barbadillo
Barbadillo is one of the largest Manzanilla-producing firms in Sanlucar de Barrameda. It was founded in 1821 by Don Benigno Barbadillo y Ortiguela and today it remains family-owned and run with its present head being Don Antonio Barbadillo.
The firm has 16 bodegas located in the centre of Sanlucar and owns vineyards in San Julian, Carrascal, Campiz and Balbaina.
A wide range of Manzanillas are produced, with the Soleo being the most renowned. A small quantity of Amontillados and Olorosos is produced.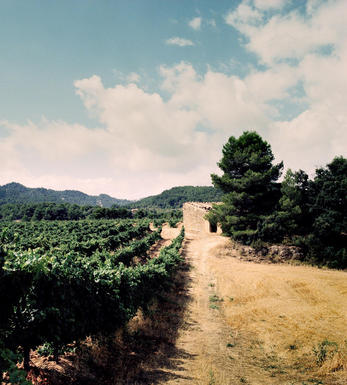 Oloroso
Oloroso Sherries, made from Palomino grapes, are by default dry, amber- to mahogany-coloured with pronounced nutty fragrance and flavours, full, vinous body and persistent finish. The alcohol content varies between 17º and 22º.
The sweet version is sweetened before bottling with luscious, sticky, treacle-thick wine made from Pedro-Ximenez grapes. Sweet Olorosos are really hedonistic, combining aromas and flavours of molasses, figs, prunes and melted toffee overlaid by sweet spices (cinnamon, cloves, liquorice) .
Olorosos are not allowed to grow the flor yeast during the maturation, so they lack the fresh yeasty/salty taste of the Fino and Amontillado sherries. Without the layer of flor, Olorosos undergo a more intense oxidative exposure that imparts the characteristic nutty flavours. Precisely because their long oxidative ageing, they are among the longest-lived wine styles. Sweet Olorosos are perfect companion to caramel and dried fruit desserts, cakes and blue cheeses.
Cream sherry, Amoroso, and Brown sherry are different styles (in terms of sugar content) of PX-sweetened Oloroso.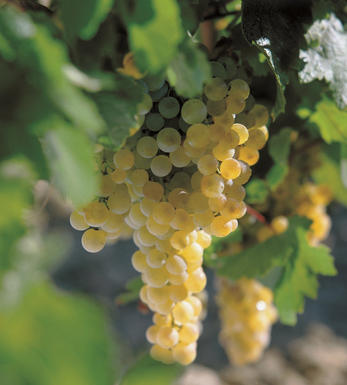 Palomino Fino
Palomino, named after Fernan Yanez Palomonio, one of King Alfonso X`s knights, is the primary grape variety for Sherry styles (Fino, Manzanilla, Amontillado, Oloroso, Palo Cortado) production.
It is a high yielding variety that is widely planted in Spain producing mostly insipid thin, dull wines lacking in fruit and acidity. However it thrives on the predominantly chalk based soils of Cadiz where it produces large bunches of golden yellow grapes, which ripen in early September. The resulting must is transparent in colour and somewhat neutral in flavour, but the subsequent wine can develop a coating of flor before maturing in the solera system and produce a whole range of intense and aromatic sherries.

It is also grown in South Africa, California, and Australia where it is fortified to make sherry-style wines.
Reviews
Customer reviews
Critic reviews
Sourced from the house of Barbadillo, this is a delicious old Oloroso with notes of caramel and walnut and a tangy, dry finish.
(Tim Atkin MW, Top 20 Picks from Berrys' Summer Sale, www.timatkin.com, 14 July 2011)
Barbadillo in the seaside town of Sanlucar de Barrameda is best known for its crisp manzanillas, but this amazing dry oloroso is in a different league from the dreary commercial stuff and should be better known. Enjoy its ripe, smoky, beefy fruit with summer charcuterie and strong cheeses for a special lunchtime treat.
(Jane MacQuitty - Top 100 Summer Wines under £8 - The Times - 08-Jul-2009)
Agreat alternative to traditional tawny port, produced in similar fashion, but from New South Wales. A gorgeous mixture of treacle, toffee and dried fruit flavours.
Terry Kirby - The Independant, December 2012.