About this SPIRIT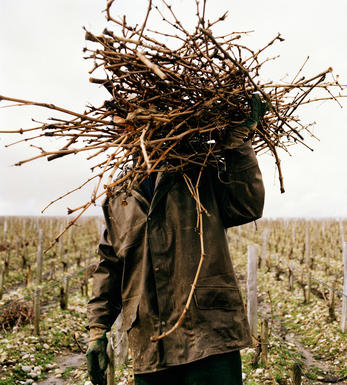 Aberlour Distillery, Speyside
The Aberlour Distillery (rhymes with "power") is at the heart of Speyside, and it is situated at the junction of the rivers Lour and Spey. The village of Aberlour has probably been founded during the 7th century when St Dustan used to baptise the converts in the water of the burn flowing from the granite mountain Ben Rinnes.

The distillery was founded in 1879 by James Fleming, who shrewdly built it on the site of St Drostan's Well, thus securing forever this important source of pure spring water. In 1898 a fire destroyed several of the distillery buildings and most of the whisky stocks. Under the supervision of Scotland's foremost designer of whisky distilleries, Charles Doig of Elgin, the Aberlour Distillery was largely rebuilt.

The distillery has been extended in 1945 just after its acquisition by the Campbell Distillers group. This distillery eventually come under the Chivas Brothers group (Pernod-Ricard) ownership in 2002.

Peat from the region is used sparingly. The house style is silky-soft, nutty, spicy (reminiscent of nutmeg and cinnamon), and with distinct sherry overtones (25 to 50 % of the production is matured in sherry casks, the remaining part being matured in bourbon casks).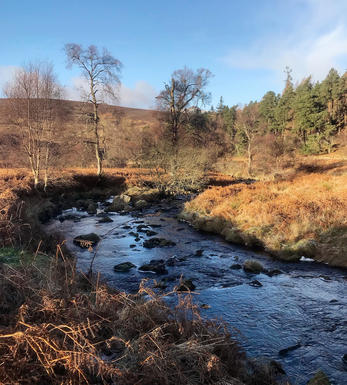 Speyside Whisky
To some Speyside represents the jewel in whisky's crown. Speyside is the home of legal whisky production and it's best known examples. Around the world Glenlivet, Macallan, Glenfiddich, Glenrothes and Glenfarclas typify all that whisky, at it's best has to offer. At it's heart running from the Monadhliath mountains north to the sea, is the River Spey. It is the fastest flowing river in Britain, and also well known for its salmon fishing.
Speyside is the principal whisky-producing region: Speyside has within it some forty-six operating distilleries - over half the total number in the entire Scotland.
Speysides are essentially sweet whiskies. They have little peaty character They are typically highly perfumed, feminine and elegant.
The classical nature of Speyside's malts means that a number of the finest malts are used almost exclusively for blending. It is the top Speysider's that give good blends their 'Top Dressing'.
Malts such as Mortlach, Glen Elgin, Strathmill and Benrinnes are rarely found as distillery bottlings, however when individual casks are tracked down by independent bottlers such as our Own Selection Single Malt Whiskies the resultant whisky can be quite wonderful.